Andrea Iannone's MotoGP career is effectively over as the season-long saga of his doping ban and the appeals and counter-appeals ended with his ban being extended to four years.

Earlier this year, Simon Patterson explained the full story of how the rapid but erratic Iannone's career started heading off the rails long before the drug controversy.
In a class full of complex characters, it's impressive to be a standout personality – but that's exactly what the now-banned Andrea Iannone was among his fellow MotoGP riders.
Filled with obvious talent and raw aggression that meant he came to the fore in the sort of close races that the series constantly produces, but seemingly haunted by bad decisions and personal demons, the 30-year-old Italian's career appears set to end prematurely just as he should be coming into his prime.
Iannone was a solid contender but never stood out as a huge talent during his time in the 125cc class.
An occasional winner, especially in tricky conditions, his most memorable moment from that time was when he headbutted Pol Espargaro in the gravel trap following an incident at the 2009 San Marino Grand Prix.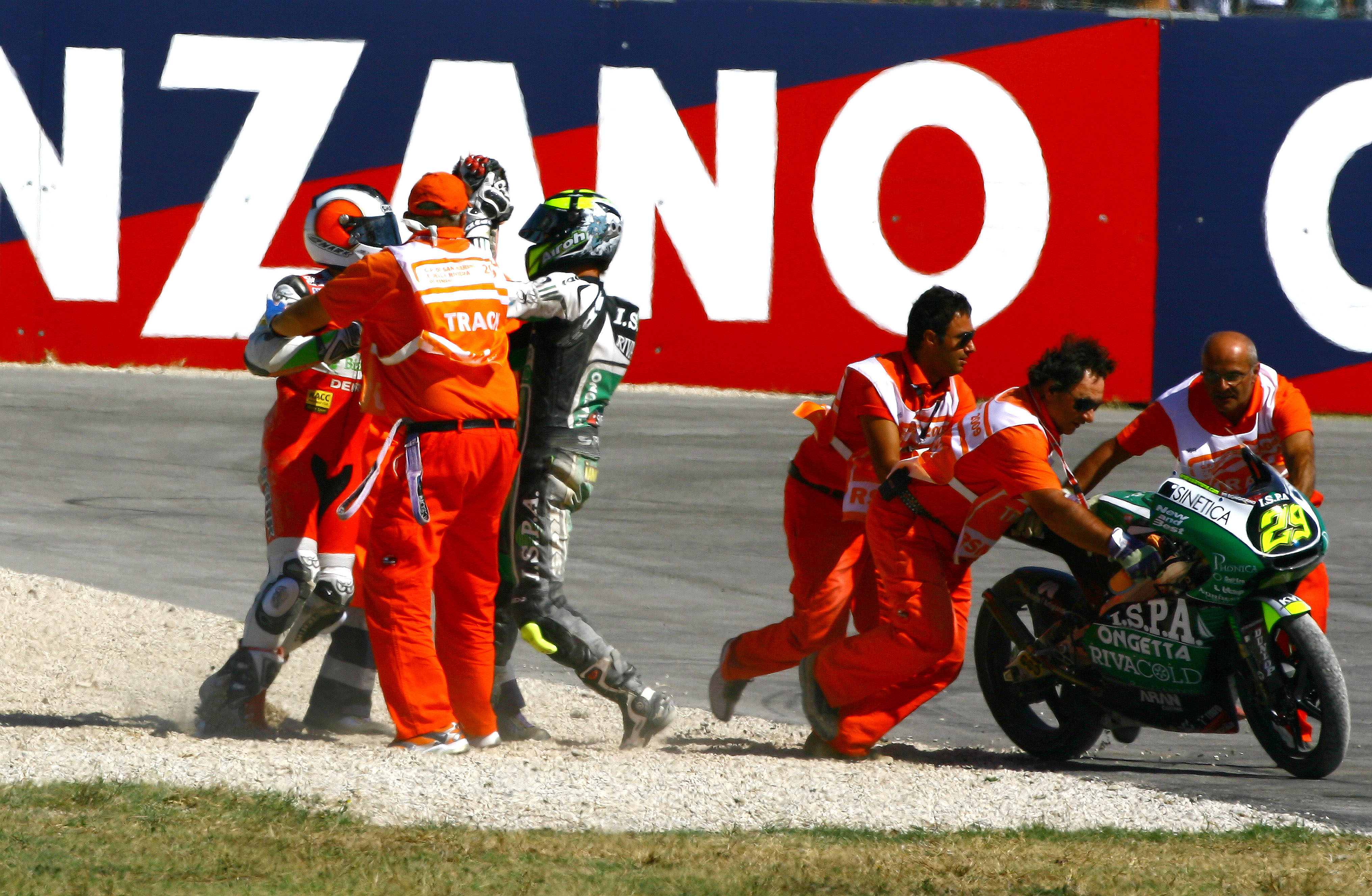 That all changed in 2010, though, when 'the Maniac' – as he had become nicknamed – arrived in the newly-formed Moto2 class.
Inconsistent but rapid on his day, he proved to be one of the top three stars of the series' opening years, mixing it up with Stefan Bradl and Marc Marquez in both 2011 and '12 and finishing third in the championship for three years in a row.
2016 looked like it would be Iannone's time to shine – until everything started to go wrong almost as soon as the season started
That prompted a MotoGP move for 2013, and with Pramac Racing coming calling Iannone looked set for a fast track to the factory Ducati bikes if his form continued.
Delivering 12th in the championship as a rookie and two places better the following season – by which time works kit was heading his way – he was indeed rewarded with a factory ride for 2015.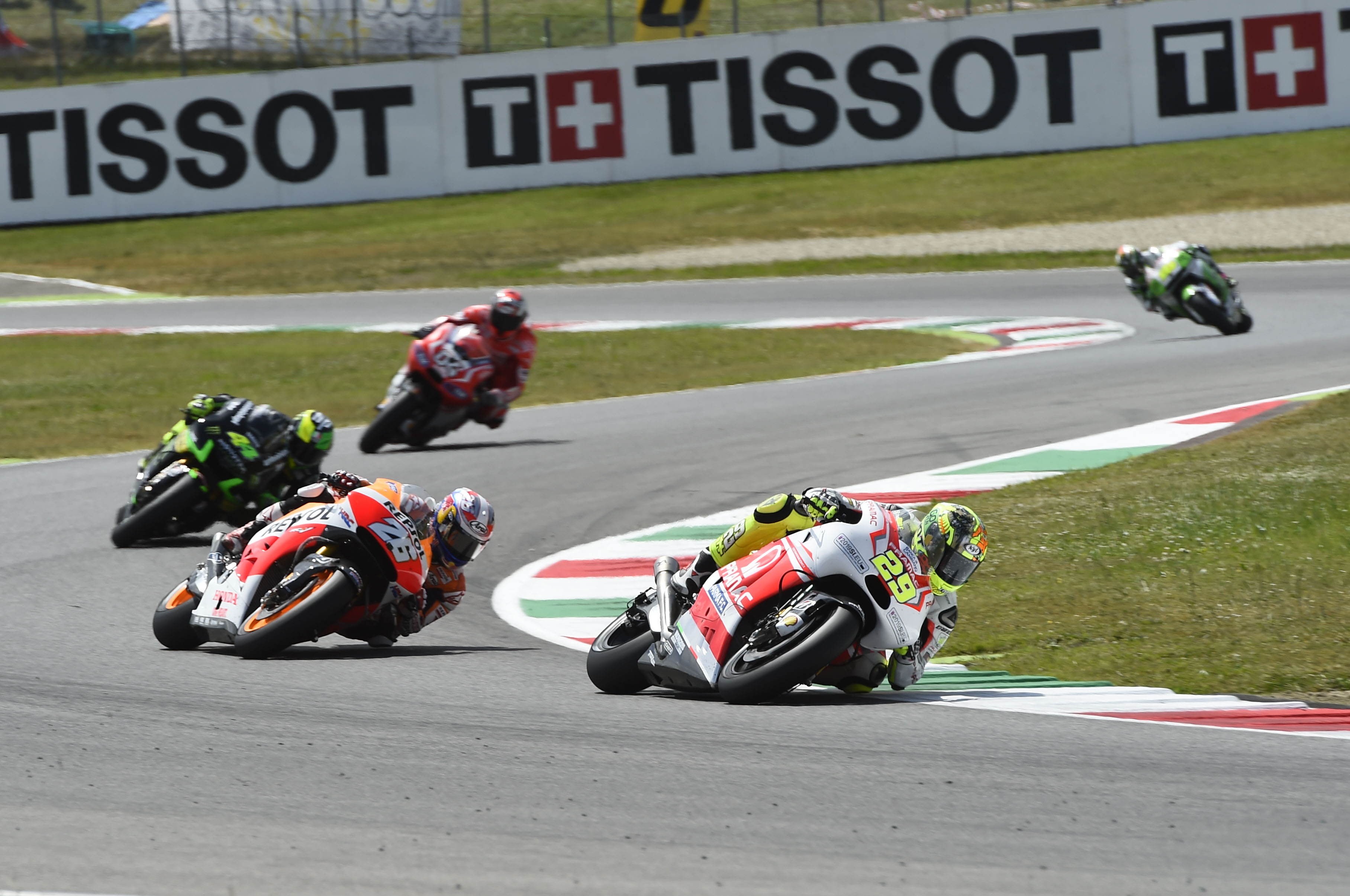 He repaid Ducati's faith in him that year, too, finishing the season fifth in the championship as top Desmosedici racer and well ahead of veteran team-mate Andrea Dovizioso.
Remaining with the team for 2016, it looked like it would be Iannone's time to shine – until everything started to go wrong almost as soon as the season started…
First came Qatar, and the opening race of the season. Looking set to get the season off to his best-ever start, Iannone was fighting with his team-mate Dovizioso for the lead when he crashed out only six laps in. But it was two weeks later in Argentina, when the pair resumed their battle, that things really came to a head.
By the time MotoGP arrived in South America, Ducati had secured the signature of Jorge Lorenzo, poaching the five-time world champion away from Yamaha to replace one of the Andreas for 2017. At that point Iannone's impressive form so far was just edging him ahead in the reckoning and Dovizioso looked like he'd be heading for the exit.
Which is why Iannone's frankly unfathomable last lap lunge on Dovizioso at Termas de Rio Hondo was the worst decision he could have possibly made.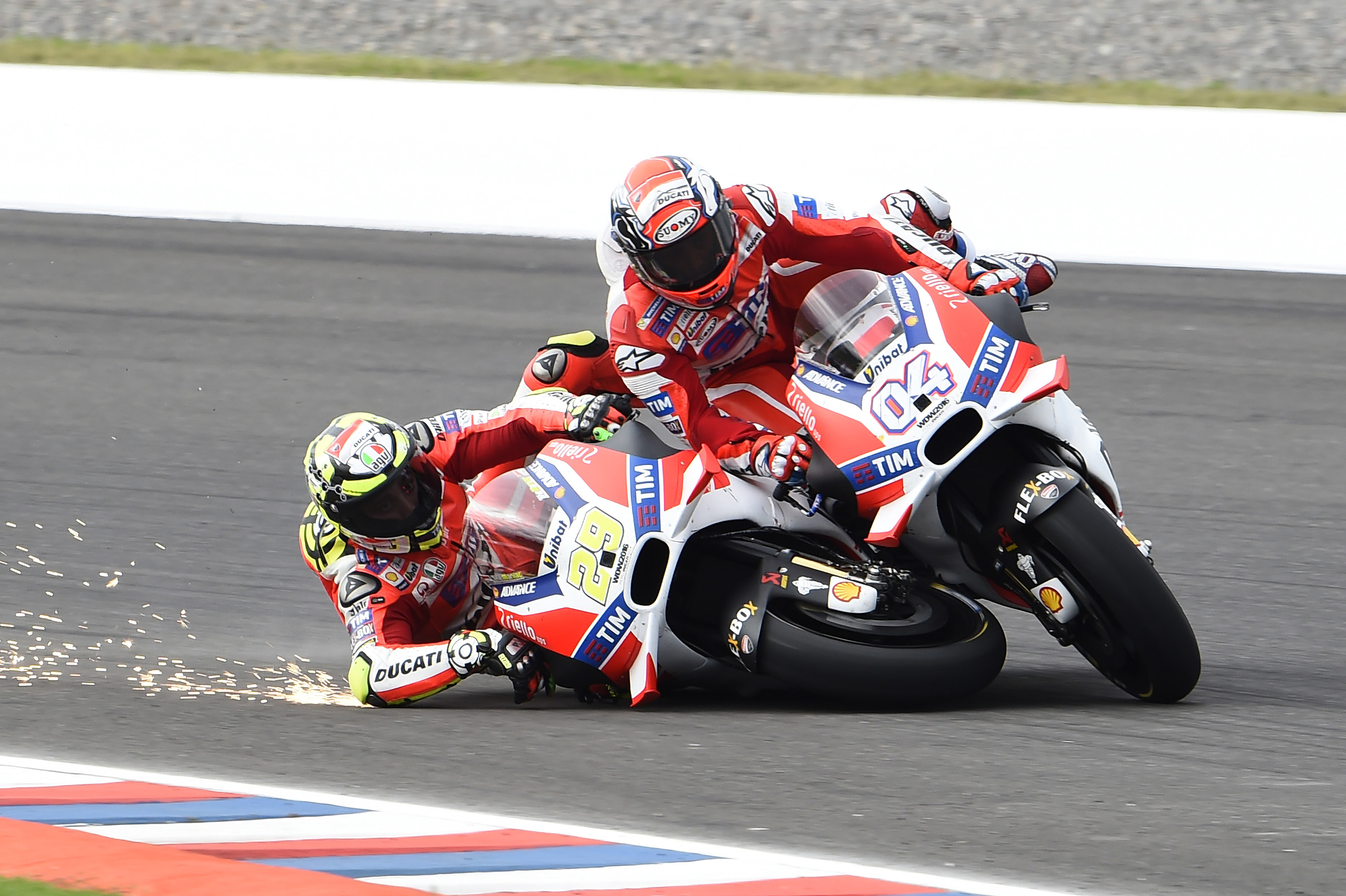 Wiping out both himself and Dovizioso and denying Ducati a surefire double podium, Iannone lost more than just points – with his packing orders for 2017 coming shortly after the debacle.
Even taking Ducati's first victory since the Casey Stoner heyday of 2010 at the Austrian Grand Prix later that summer wasn't enough to secure Iannone a reprieve, and he duly announced a Suzuki shift for the following year.
An infection in recent cosmetic surgery to his jawline meant Iannone was unable to pull on his helmet
He replaced Maverick Vinales there, but Suzuki's season was massively compromised before it had even begun thanks to Iannone's decisions
Riding solo at the end-of-2016 test at Jerez (pictured below) due to an injury sustained by rookie team-mate Alex Rins, Iannone had sole responsibility for choosing the direction of Suzuki's 2017 engine development – and he went in the wrong direction, hamstringing the squad when it turned up to race the next year.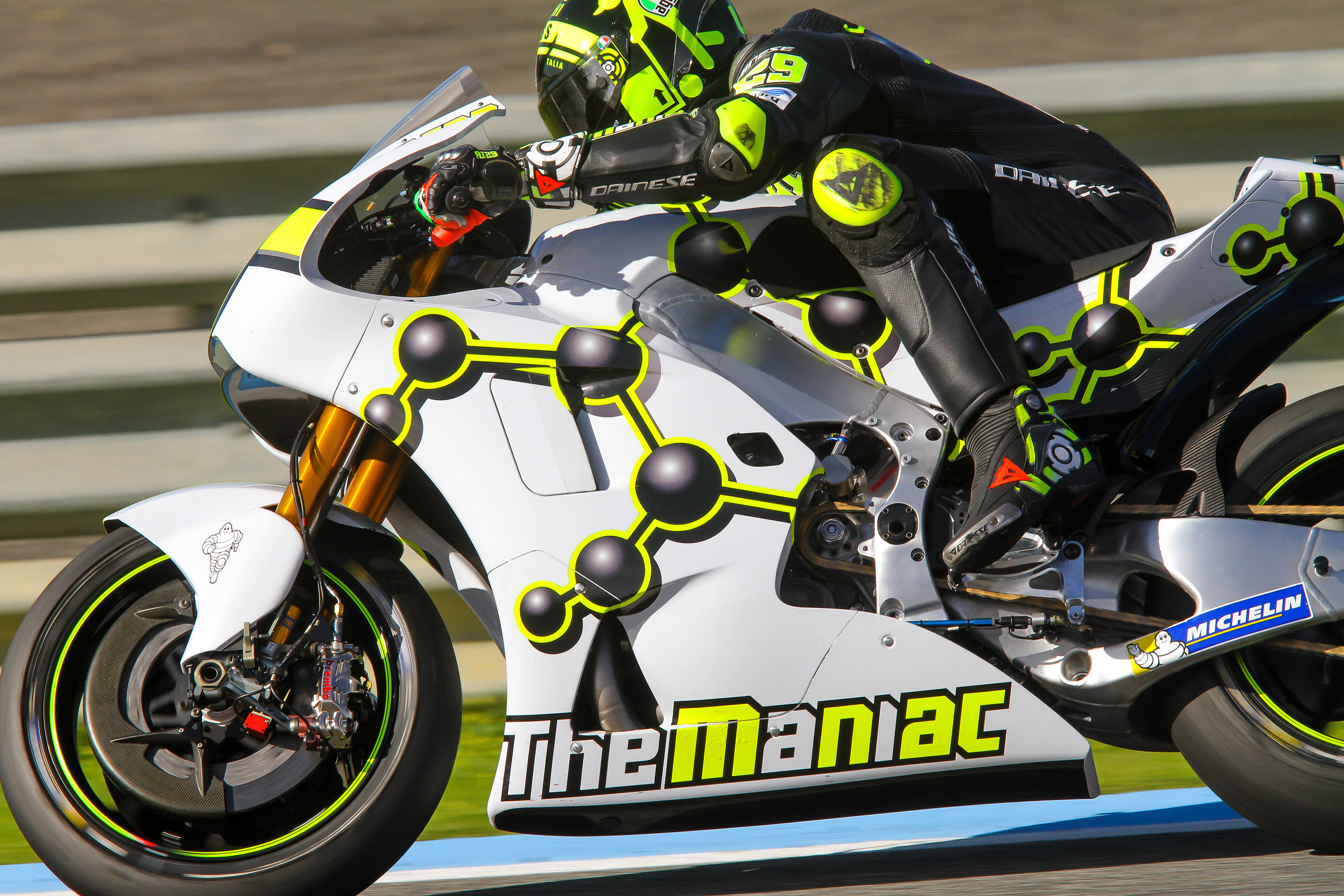 With Suzuki unable to make engine changes thanks to MotoGP's development freeze rules, Iannone never came close to podium contention in 2017 – finishing the championship in a distant 13th as he and Rins spent the season fighting a bike that was fundamentally flawed.
Helped in part by Rins playing an increasingly important role within the team as his experience grew, Suzuki made gains in 2018 and Iannone was able to improve on his 2017 performance to end the year with four podiums and 10th in the championship.
But Rins showed the true potential of the GSX-RR with five podiums and fifth overall, and it was once again time for Iannone to move on at the end of the season.
On paper, the move to Aprilia had the potential for success for him. A rapidly improving bike, a team under new management in the form of former Ferrari Formula 1 boss Massimo Rivola and joining fellow Suzuki refugee Aleix Espargaro, plus the Italian atmosphere inside Aprilia promised to get the best out of Iannone after a difficult time surrounded by Japanese engineers.
But again decisions taken by the Maniac meant that he self-sabotaged before the season even got started. Undergoing a radical physical transformation since leaving Ducati as his fame inside Italy (and his Instagram follower count) increased, he was unable to ride at the pre-season Sepang test due to perhaps the greatest excuse in the history of motorsport.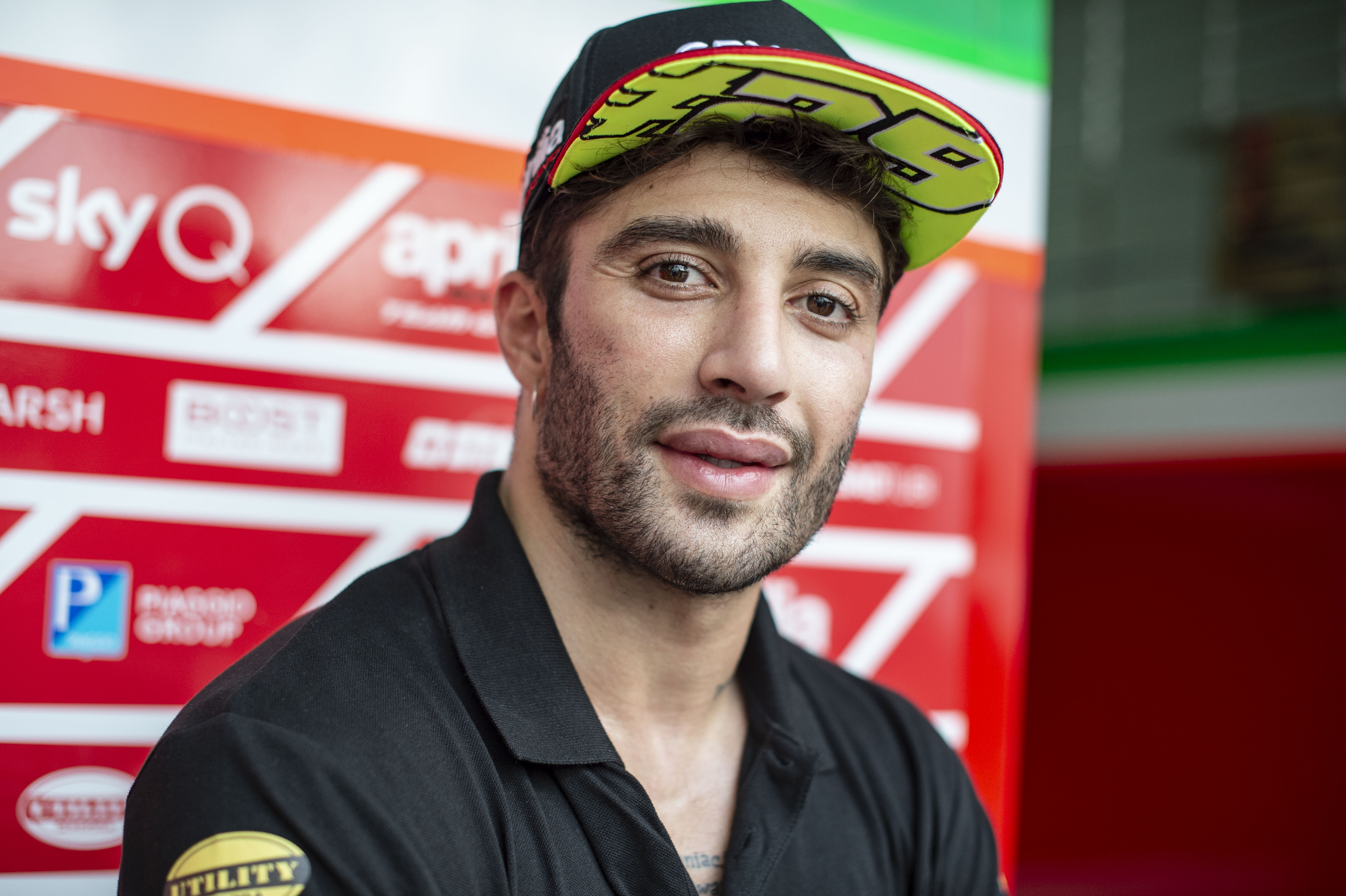 An infection in recent cosmetic surgery to his jawline meant Iannone was unable to pull on his helmet, leaving him sitting on the sidelines as Espargaro and newly-signed test rider Bradley Smith took on testing duties.
That set the tone for the 2019 season, too, with one competitive ride at the Australian GP all he had to show for a tough year. Outside the points as often as in them, 16th place at the end of the year was an almost-unbelievable fall from grace after the Ducati days.
There were still more surprises to come. Just as Aprilia set itself up for a radical revamp of its entire MotoGP project that looked set to pay off in 2020, Iannone failed a post-race drugs test at last year's Malaysian Grand Prix – testing positive for the anabolic steroid drostanolone.
Little leniency was expected at a time when governing body the FIM is out to prove the cleanliness of motorcycle racing, although Iannone's defence of having eaten contaminated meat was acknowledged and he avoided the potential four-year suspension at first.
But after a further eight months of twists, appeals and counter-appeals, the 18-month ban he hoped to overturn has now become that four-year ban after all. He'll be 34 by the time it's lifted, and won't have raced since November 2019.
It's likely that we've seen the last of one of the era's most aggressive raw talents in MotoGP, and he's departing not with fanfare but amid more ignominy.