Everyone loves a good underdog story, especially sports fans, and after five years of constant development of their RS-GP machine, that's exactly what Aprilia is setting out to provide when the 2020 MotoGP season kicks off next month.
Reinventing the wheel for 2020, Aprilia has started almost from scratch with its new bike – but at Sepang earlier this month its efforts looked to have paid off as it enjoyed perhaps its best-ever MotoGP test.
Created by working 12-hour days for most of the winter 'break,' the centrepiece of the 2020 machine is a whole new engine design, increasing the angle of the V4 engine from 72 degrees to the MotoGP standard of 90 degrees (only Honda now differs among the four factories using V4s with its fractionally different 92 degree). It seems Aprilia has chased a faster-turning machine without taking away its bike's strengths: stability and braking.
Though only able to take two machines to the Sepang test (all it's managed to build so far!) and behind on development due to the continuing absence of Andrea Iannone, suspended on a doping charge, there was still plenty to be optimistic about for the smallest of the championship's teams.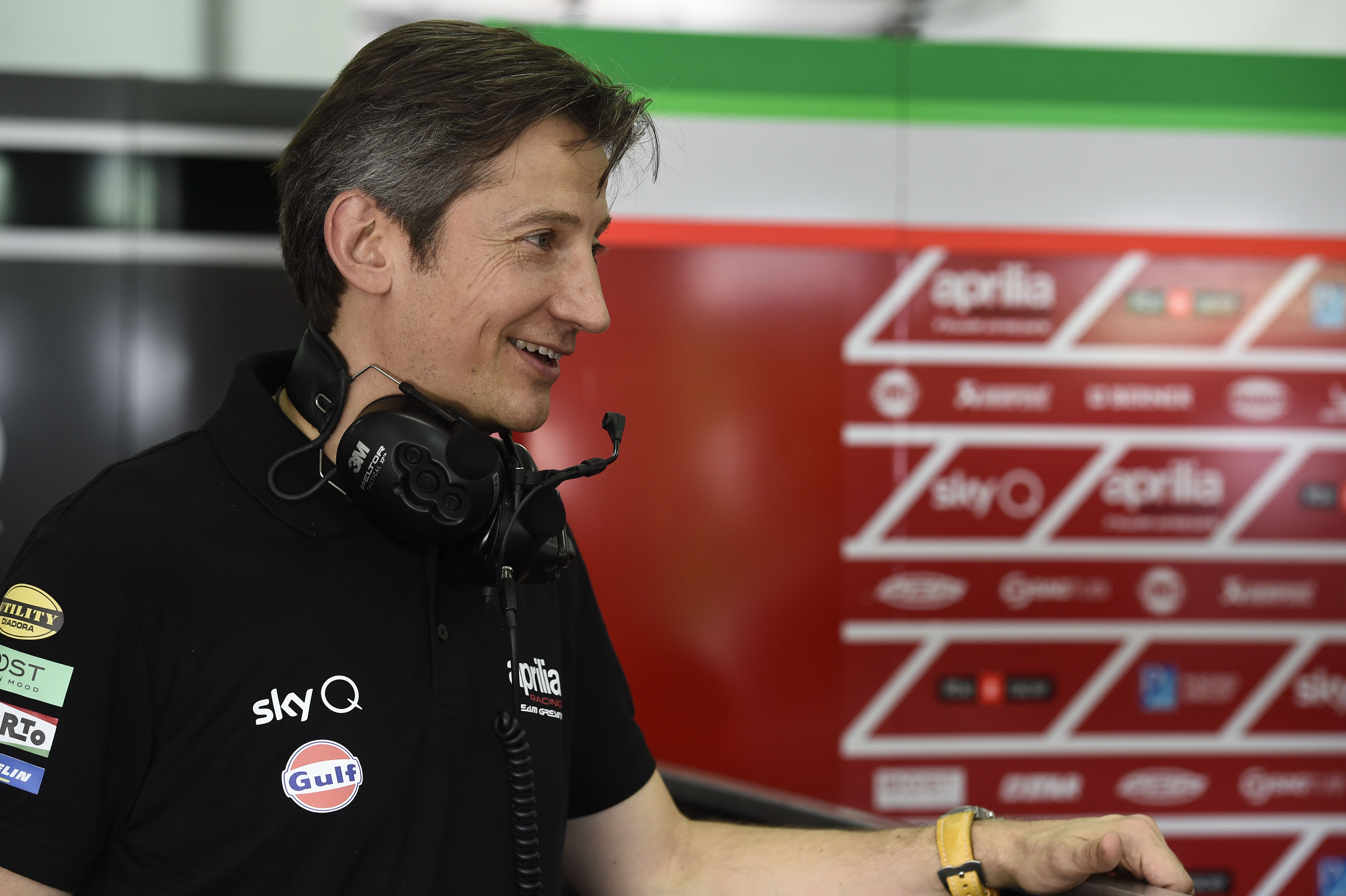 Speaking exclusively to The Race during the test, Aprilia Racing CEO Massimo Rivola was clearly a man leading a team on a high. As his team spent most of the three days inside the top 10 and ended up 10th with an ecstatic Aleix Espargaro, he's confident that Aprilia has delivered on what it had promised.
"When you have a new baby then expectations are always very high – but this is the best baby we've ever had," he told The Race.
"From what Aleix is saying, it's even better than what he expected.
"I hoped that we'd be able to get to this level, but until the bike is on track it's always hard to tell. Maybe that's just Sepang though, and I'm curious to see when we get to other ones.
"Qatar isn't a bad track for us, and last year we only finished nine seconds from the win. Maybe this year we'll finish five seconds from the win; I'm very curious to see!
"I know that if we're in a good position and don't finish the race because of a problem, it'll just be a part of the game. We'll cry about it, destroy panels in the garage, punch TVs – but that's part of starting so far behind our rivals." :: Massimo Rivola
"But we need to keep our feet on the ground. The bike is clearly a big step forward and I'm happy that Aleix likes the bike; it was quite emotional to see him coming back after the first few laps almost crying.
"The best thing is that the people in Noale put in a big effort not just in winter but all year to design the new engine. There is still a long way to go though."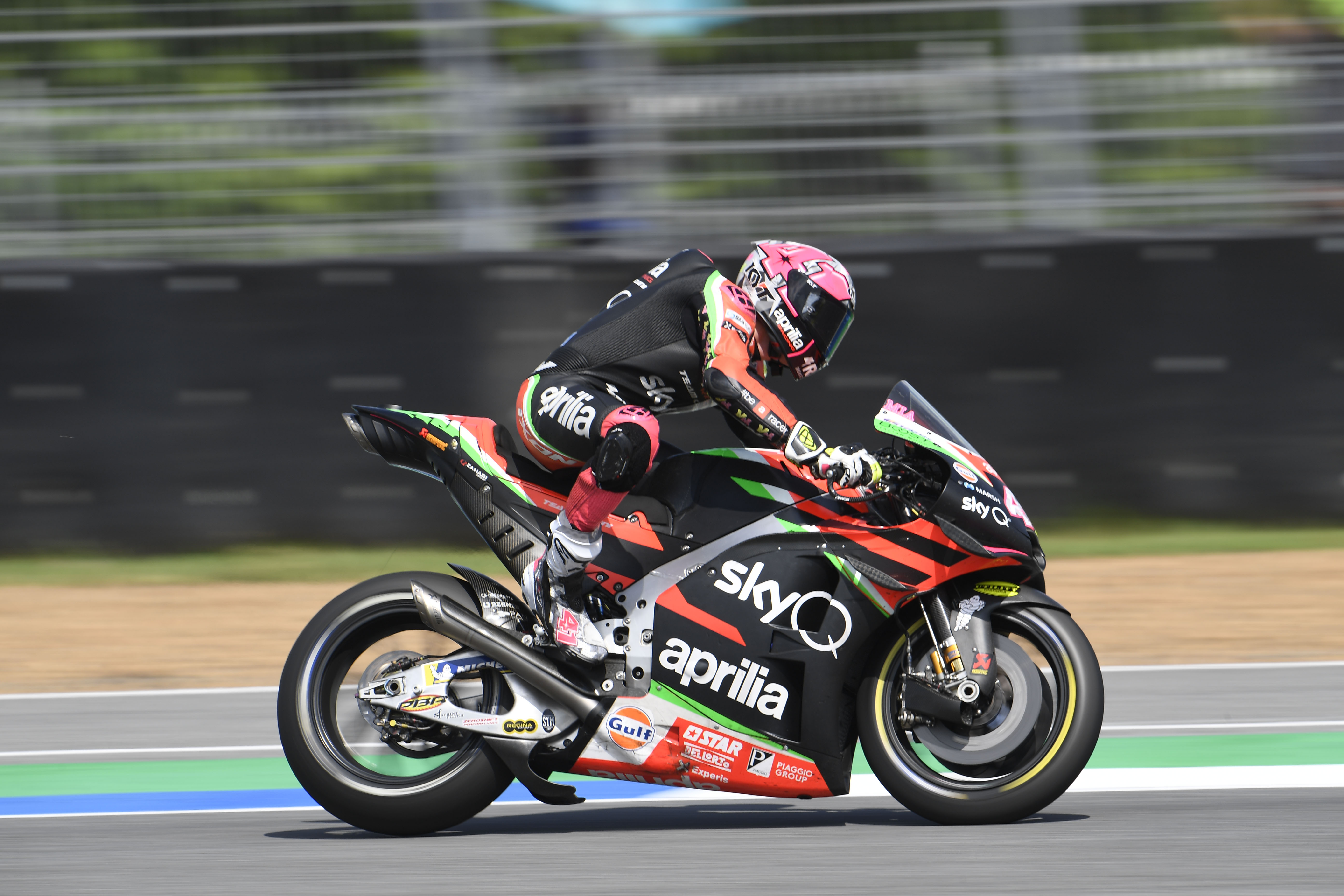 The veteran team boss (formerly sporting director of Ferrari's Formula 1 squad) is honest in admitting that he isn't expecting a problem-free year.
Aprilia has suffered more than its rivals with reliability problems as it took risks to catch up, and the timeline of its development process means that he's being pragmatic about the year ahead.
"The first time we fired up the new engine was in the middle of December, so you can understand that it's still quite new to us," said Rivola.
"We haven't had too many problems with it so far, but they will come – it's part of the nature of a project like this. When you build something from a piece of blank paper, you're going to have issues.
"At the test, we had a small problem with it so we took one of the riders' offices and rebuilt it – there was parts everywhere with people cleaning and repairing.
"This is the sort of thing that no one does any more – normally you send it back home and tell the factory to ship another one! It's a big effort from the team and it's what proper racing is all about.
"I know that if we're in a good position and don't finish the race because of a problem, it'll just be a part of the game. We'll cry about it, destroy panels in the garage, punch TVs – but that's part of starting so far behind our rivals."
Despite the herculean effort over winter, though, Rivola isn't planning on allowing his team to rest on its laurels now that the season is almost underway.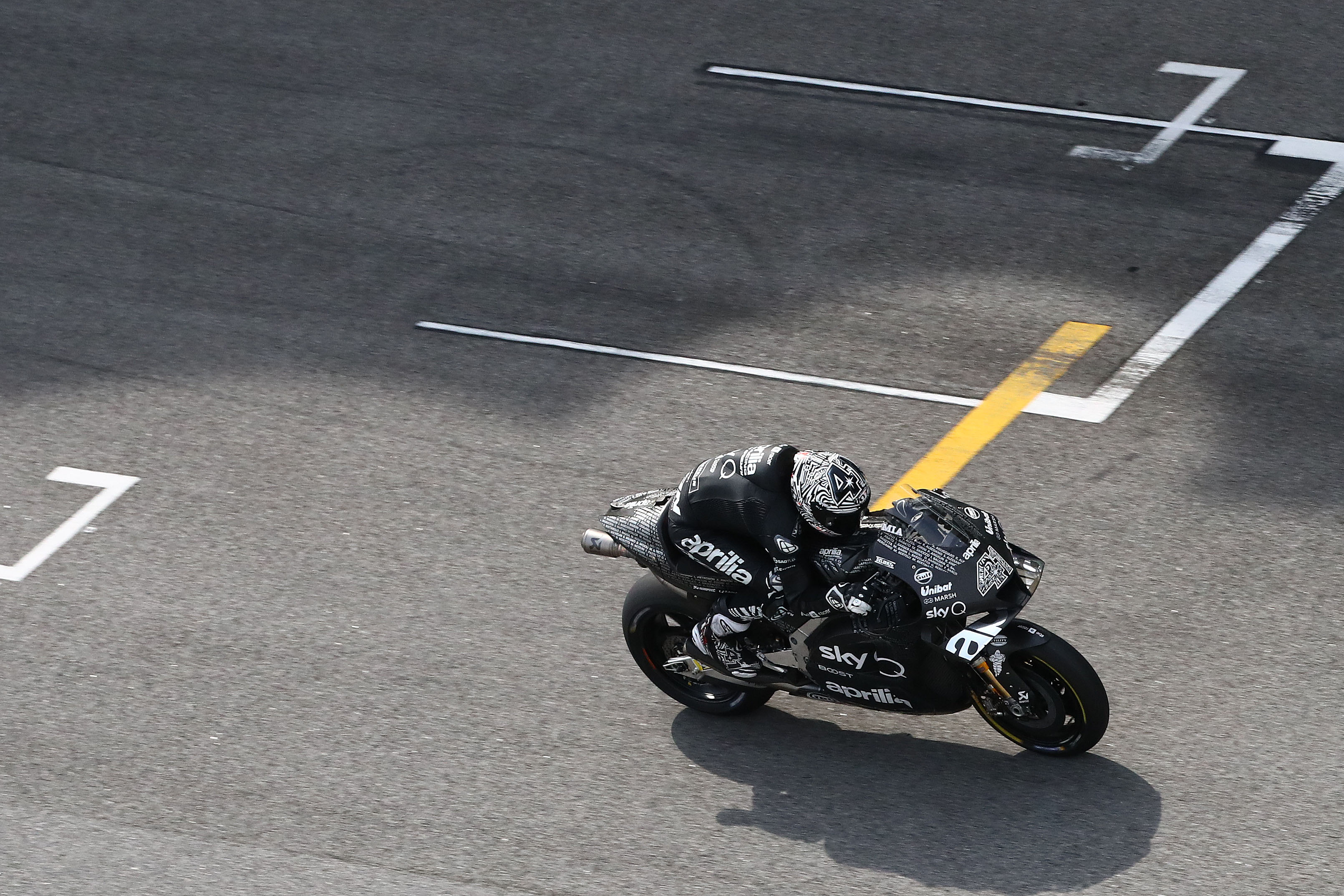 Handing over some of the development duties to the race team as they perfect electronic strategies and refine their base settings, he's confident that strong results will be an important motivator.
"The engine will be a constant evolution," said Rivola. "When you consider the level of electronics available to us, there's a lot to explore in that area – it's not just about changing parts any more even though we'll do that a few times through the year too.
"To be honest, I expect to be very competitive from the middle of the season; very competitive because you expect to normally see us at the bottom of the field, but now we'll be able to play in the middle.
"There are tracks like Aragon and Phillip Island where we've looked competitive in the past, and hopefully, it has gained what it was missing but not lost any of its good characteristics.
"If we were sixth or seventh there last year, maybe we can be a little further ahead this year. Maybe Andrea will be able to stay in first place for more than 24 seconds!
"Who knows right now, because there's still a long way to go – but it's promising and I'm so happy for the guys who have worked so hard."