The latest part of the Andrea Iannone doping saga plays out on Friday, with the Aprilia MotoGP rider set to face the FIM's International Disciplinary Court to explain why he failed a drugs test at last year's Malaysian Grand Prix.
Iannone's case was handed a 10-day extension earlier this month for further testing, and it's still not certain that Friday will definitely be the day that decides the future of his career.
He failed a test at Sepang last November for the anabolic steroid drostanolone, a performance-enhancing drug that can be used to increase strength while reducing weight.
Iannone failed both A and B sample tests, and the court was given extra time to consider hair testing that he underwent in an attempt to show that his intake of the drug was a one-off – something his legal team says supports his claim that the test failure was because of contaminated food or supplements.
"Maybe athletes and people can lie, but this test doesn't" :: Massimo Rivola
Speaking to The Race at last week's Sepang pre-season test, Aprilia team boss Massimo Rivola was adamant that the hair test would exonerate Iannone.
"I'm not even considering that the won't be here for the full season; I have good reason for that," Rivola told The Race.
"He showed the hair analysis and it was negative for five months, back to September.
"Not all athletes will allow them to undergo that sort of test because it shows everything, so that was a very good sign from him.
"Maybe athletes and people can lie, but this test doesn't.
"In the anti-doping regulations, they only use urine analysis, but that's because it is faster and less expensive."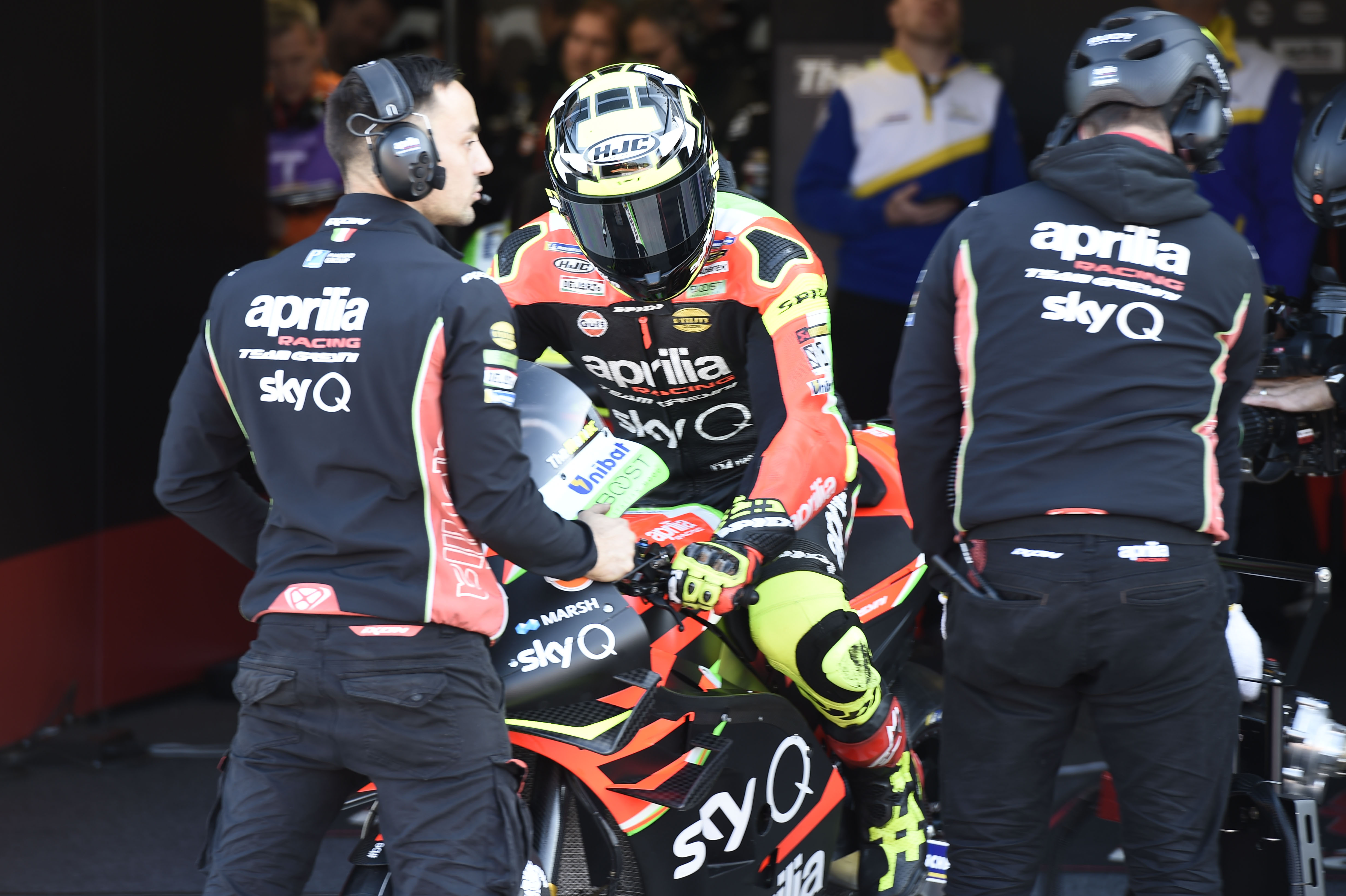 However a doping expert contacted by The Race said it was unclear whether the court would accept the hair test if it was being carried out and paid for by the party under investigation rather than anti-doping authorities.
If the court does refuse to accept that additional evidence (or use it as mitigating circumstances), what happens to Iannone next is still far from clear.
The outcome could be something of a bellwether case for the sport as it deals with the first case of anabolic steroid intake in MotoGP.
"If they really wanted to come down on him, it's an automatic four-year ban," The Race's doping expert continued.
"But if he wants to lawyer up and fight them, it depends on how much will the FIM has to take it on.
"If they think he can make a strong enough case and don't want to fight them, his punishment could range from a one-year suspension to even a post-dated ban where they take away his 2019 results and say he can ride at the first race of this year again."
That's something that Aprilia boss Rivola is counting on, admitting that there's no plan B in the team should Iannone be banned for more than the opening few races of the season.
"Bradley has done a very good job as a test rider, but when I've seen him as a wildcard he hasn't been super strong" :: Massimo Rivola
Bradley Smith is widely acknowledged as the logical replacement for Iannone given his past MotoGP form and his familiarity with the bike from his ongoing testing role, but Rivola cast doubt on this.
"It depends what happens to Andrea, and if it's a matter of skipping one or two races then maybe we'll just carry on with Bradley," he said when asked about Smith by The Race.
"If it's something much worse, then we need to think about another solution – if there even is one at this time of the season.
"Bradley has done a very good job as a test rider, but when I've seen him as a wildcard he hasn't been super strong.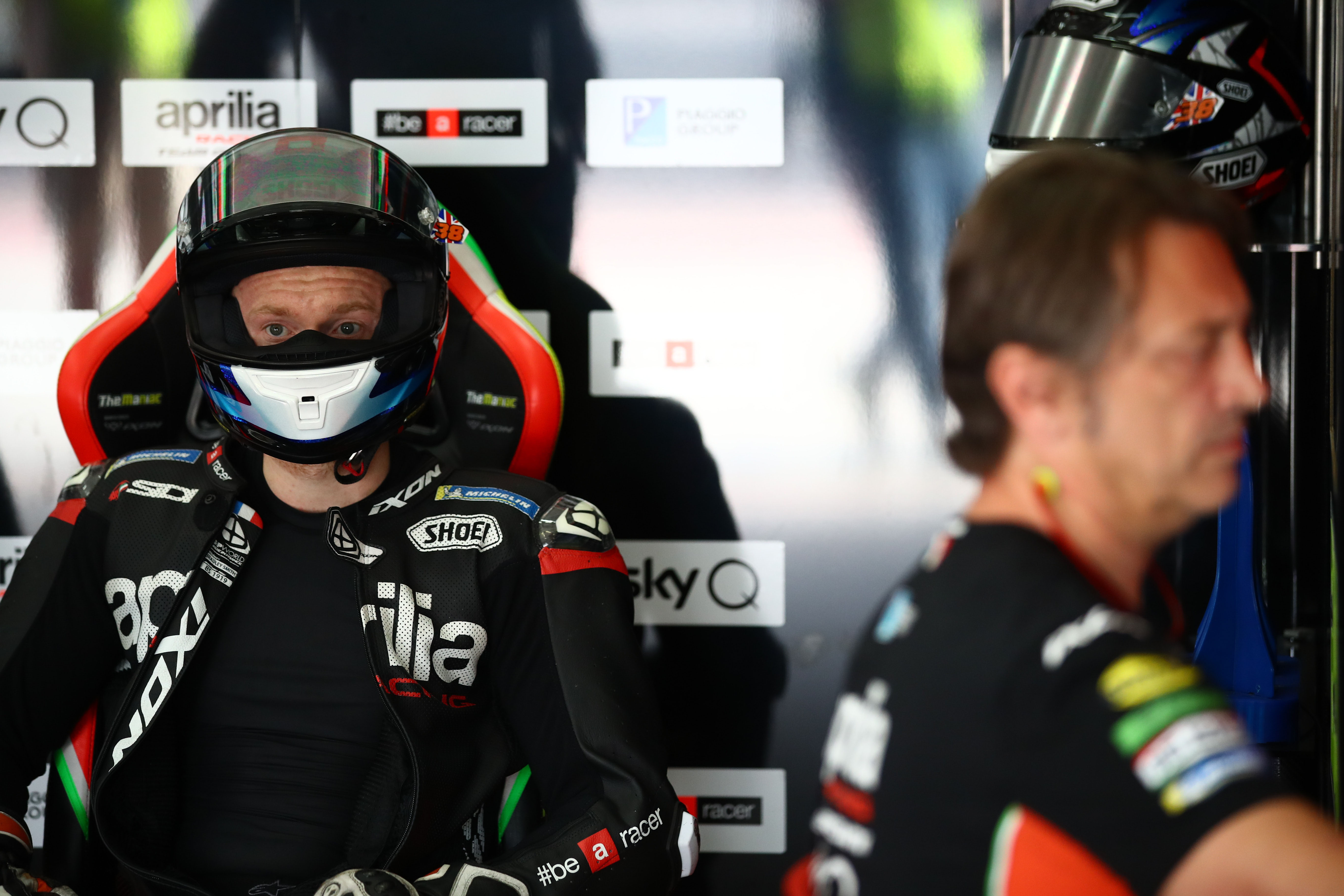 "When you become a test rider you maybe have a mental switch for your new role, and switching back to being a race rider isn't always easy.
"I'm disappointed about the whole thing because both Andrea and I are paying for something that he didn't do.
"We need him more than ever now because the new bike was built in part using his feedback, to build a machine that's smoother, that turns faster, that has a strong engine.
"He has experience from other manufacturers that was very important, and we're losing development time."