On Tuesday, Aprilia MotoGP rider Andrea Iannone attended the first hearing over his failed doping test in late-2019.
He faces an automatic four-year ban for the infraction at last November's Malaysian Grand Prix and his appearance in front of a panel of FIM judges is ultimately likely to decide the entire future of his career.
A verdict was not reached on the day, with an FIM statement saying Iannone's current suspension would remain in place because "the proceeding is still ongoing" – meaning he will miss the opening pre-season test at Sepang later this week.
The statement also noted that Iannone had requested his 'B sample' be analysed, and it confirmed the result of the initial test.
In setting out his arguments for having that ban reduced as much as possible, the Aprilia team has already confirmed that if Iannone is only suspended for a period of months then it will retain his services – but if the ban is set to cover the entire season then he'll be out of a job.
Already 30 years old and in a sport where there's always a crop of hungry youngsters set to make the move up, a penalty of even a year could well mean his career (at least his career as a MotoGP rider if not a racer elsewhere) comes screeching to a halt.
Drostanolone is an anabolic steroid designed originally to treat female breast cancer. It's found a new niche within the world of doping
It's worth noting that Iannone's case is very different from other past suspensions such as Moto2 and World Superbike rider Anthony West (pictured below) and Supercross champion James 'Bubba' Stewart.
Falling victim to stimulants in over-the-counter medication (West), recreational drugs (West again) and prescription drugs they were entitled to take but hadn't cleared (Stewart), they were able to see their sentences shortened from the automatic four-year ban by convincing the FIM that they weren't chasing a performance advantage.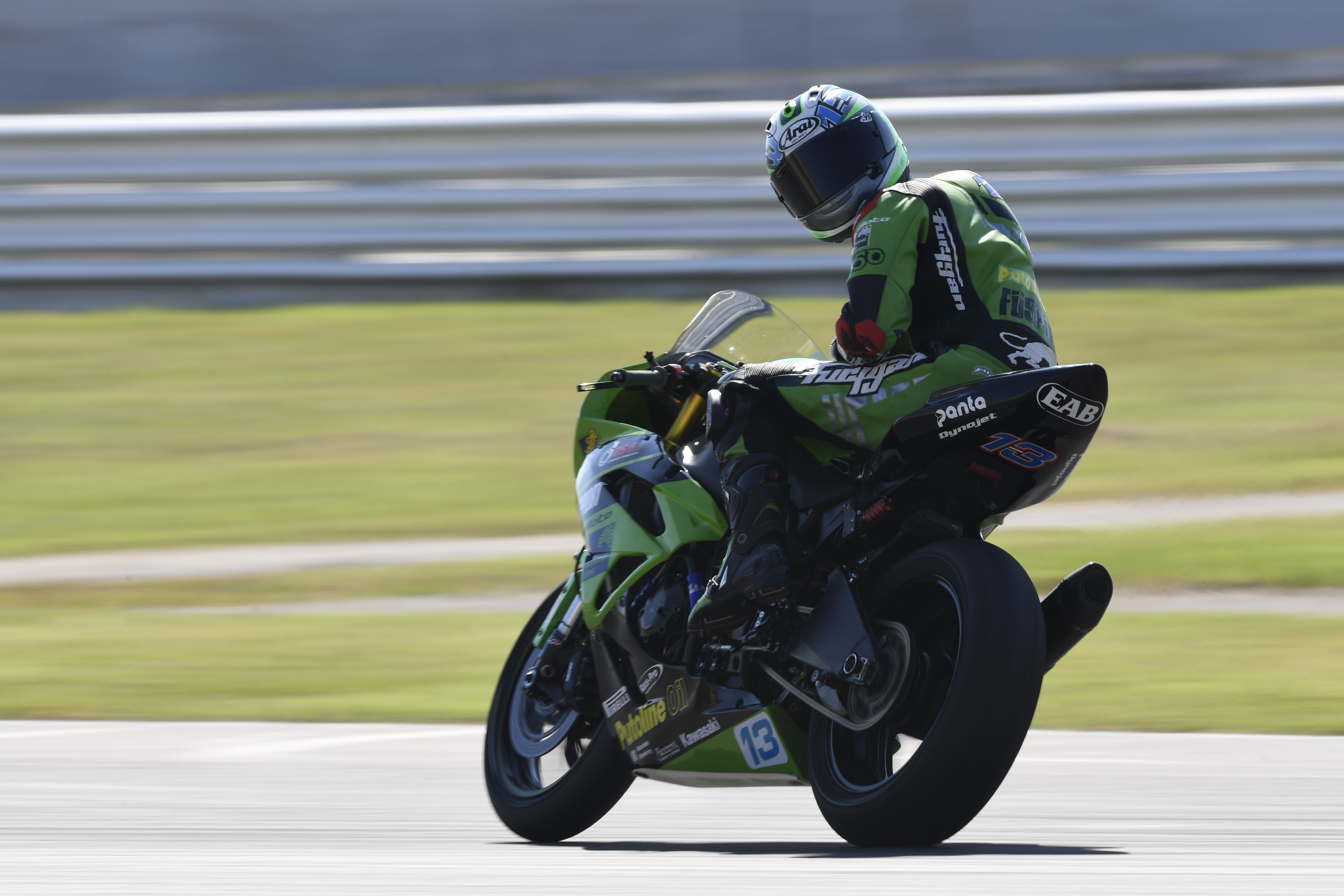 However, it's hard to see how Iannone would be able to use a similar argument, after being caught using a drug that is very rare outside the world of professional bodybuilding.
Drostanolone is an anabolic steroid designed originally to treat female breast cancer but now largely superseded by more effective treatments.
Since then, it's found a new niche, however, within the world of doping.
It only remains in the body for three or four weeks, which means that as Iannone failed a test at Sepang in November we have an idea of the timeline in which he could have ingested the drug.
It's used in three-week cycles to enhance performance, and Sepang came at the end of MotoGP's triple-header run across Japan, Australia and Malaysia.
Interviews Iannone has given since news of the test failure emerged suggested he will claim that his time in Asia is, in fact, the cause of his positive test.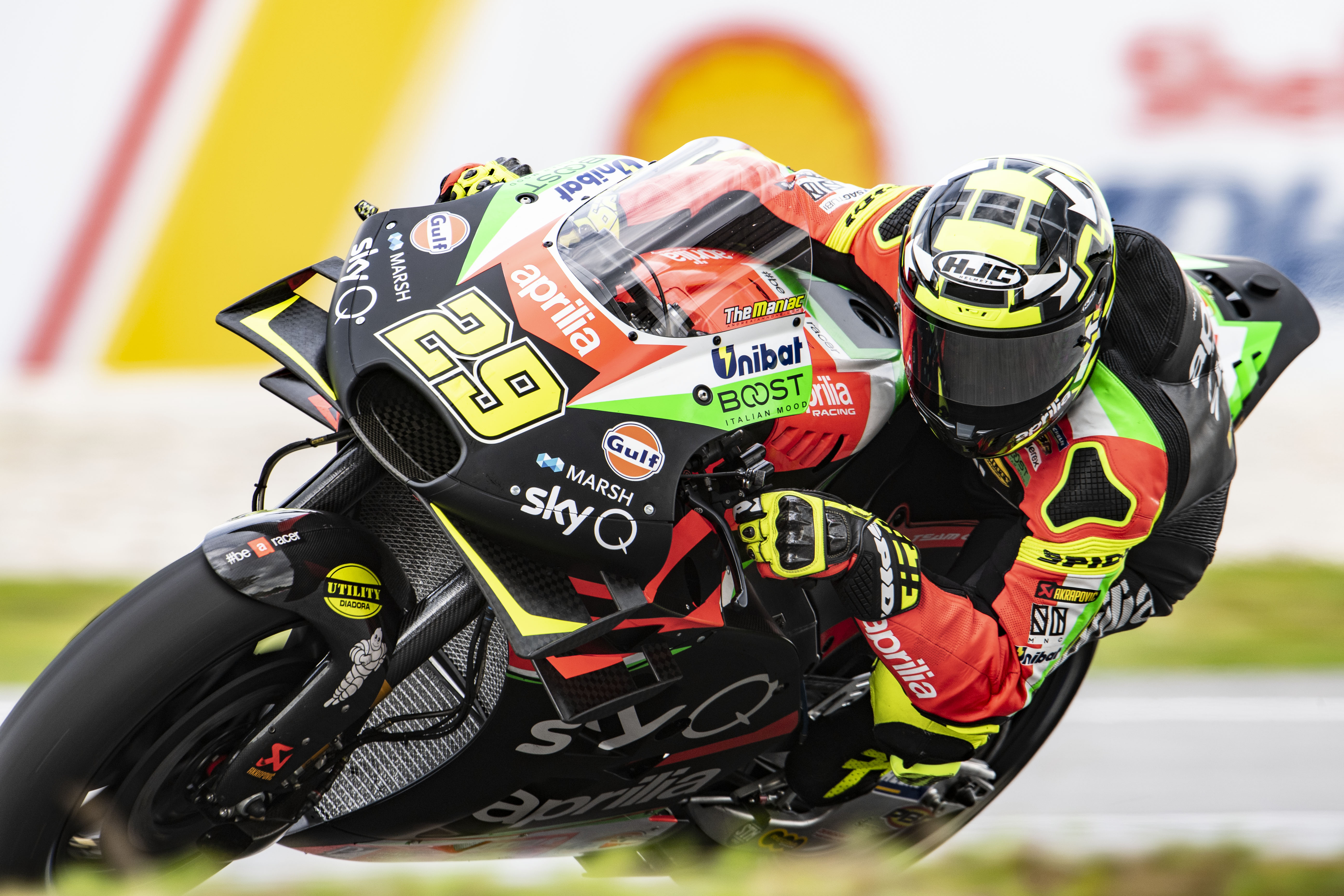 He is expected to adopt the defence used by Tour de France-winning cyclist Alberto Contador and claim that in his time in Asia he consumed meat that had been injected with steroids.
That defence didn't work for Contador, with scientists providing evidence that the chance of cross-contamination was rare given that he was in Europe at the time – a place where cattle are rarely beefed up with illegal drugs.
While the World Anti Doping Authority does take the defence into consideration at times in countries where regulations are more lax, the drug in Iannone's system works against him.
Contador used the defence when he failed his test for clenbuterol, a commonly-used steroid that's popular with farmers in the developing world in part because of its low cost.
However, with drostanolone a high-end medication rarely used outside of body-building, a Contador-style defence would be unlikely to convince the regulators in this case.
And while some have argued that there's little benefit to using steroids in motorcycle racing, there are still enough reasons to give it a go if you feel you need a competitive edge – especially if you're one of the bigger racers in MotoGP.
Less about muscle gain and more about weight loss, certain classes of drugs (including drostanolone) work by helping to strip fat out of muscles and making them leaner. That gives the benefit of reducing an athlete's mass without taking away any of their strength – an ideal solution in a sport where everyone's trying to be as light as possible.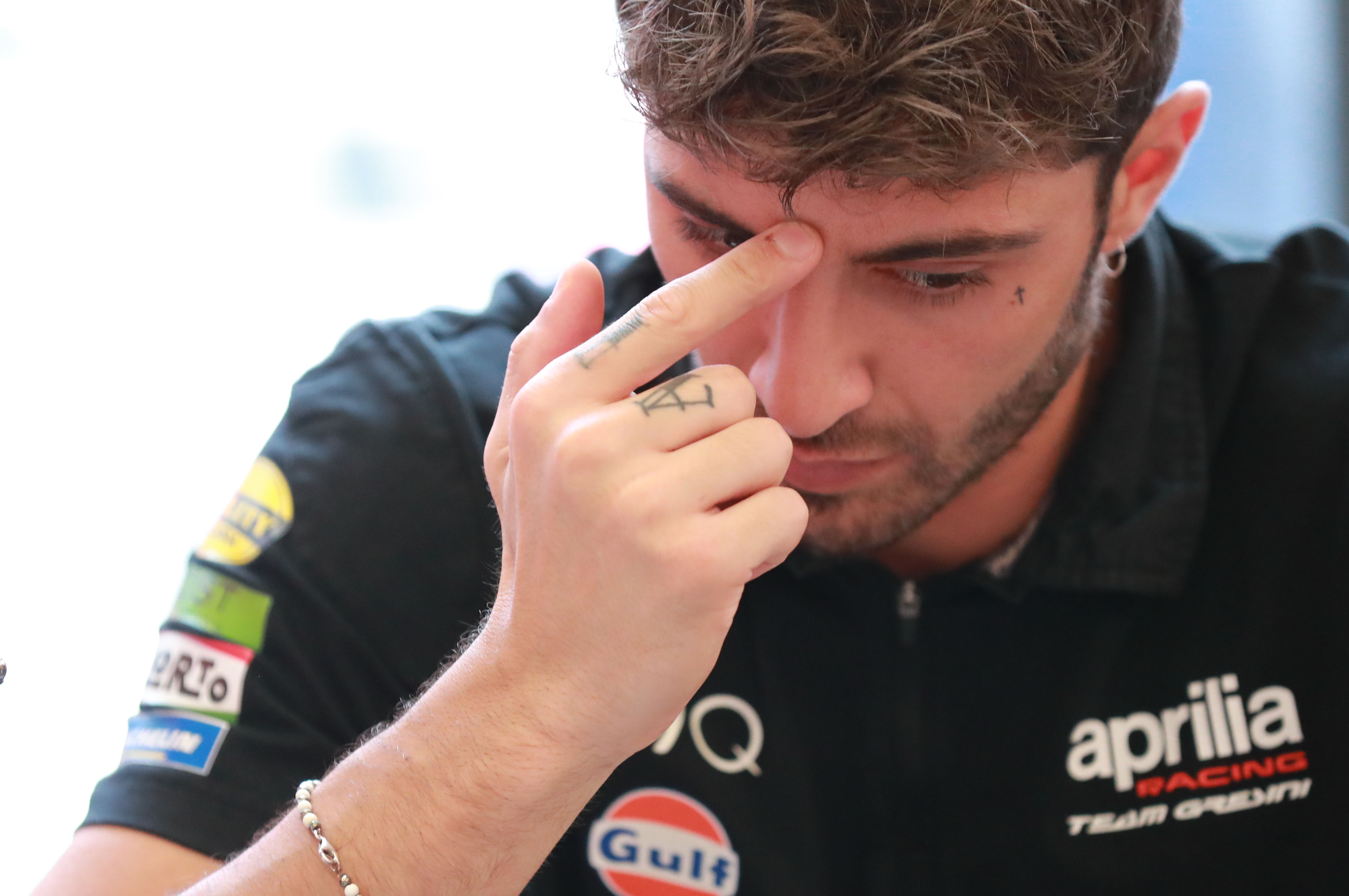 Iannone has made no bones about his desire to lose weight, with Aprilia chief Massimo Rivola missing the point to an extent when he told Italian daily newspaper Corriere della Sera last week that the team was working with him to make him as light as possible.
"I can say that last year I put him on the scales and told him that [team-mate] Aleix Espargaro is 10kg lighter and that he needed to lose weight," Rivola said.
"He already lost 6.5kg in July because he worked hard. So why should he deliberately take anabolic steroids when he has to lose weight?
"I would be surprised if he would not be punished because I think the association must adhere to the WADA requirements.
"If it goes out for a year or two, it's clear that it would mean the end of our collaboration. But if he receives a warning or a three-month ban, it would mean that they will recognise his innocence even if he is punished."
"I really don't understand, if they're clean, why they don't put their balls on the table and say: 'test me at any time'?" – Cal Crutchlow
Iannone's positive test comes as the FIM finally reacts to riders' demands and ramps up the level of testing it administers.
Previously a hit-and-miss affair with three or four riders tested after races at a handful of grands prix, in 2019 a new upgraded programme was introduced under which the winners and a random handful of others were checked at every round.
That came as a welcome relief to Cal Crutchlow, who has been an advocate for increased testing for years.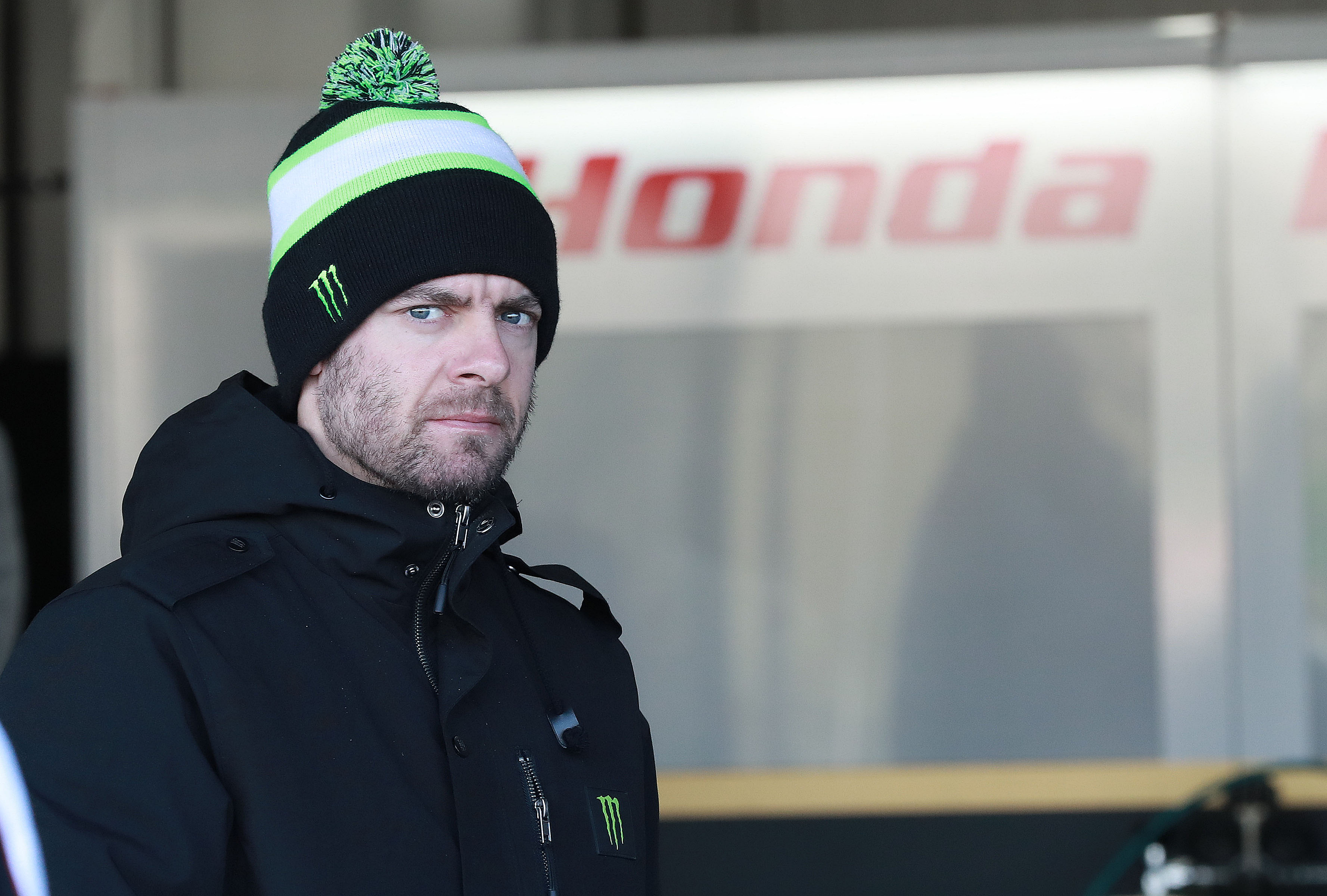 A close friend of cyclist Mark Cavendish and very aware of the rigorous ADAMS programme that all professional cyclists are on – where they have to provide a location at all times for out-of-competition testing – he spoke out 12 months ago with typical Crutchlow subtlety to call for improvements in how the system operates in MotoGP.
"I think the testing is terrible," he said. "The way that whole part of this championship is run is no good.
"If you think that there are people here who aren't trying to cut corners, in the biggest motorcycle sport on the planet, you're stupid. Because there are people cutting corners.
"I think everyone should be in the testing pool, everyone has to log on and state their whereabouts on the ADAMS system.
"I'll tell you what the problem is: they're all lazy bastards, and they don't want the hassle of logging in every day. They don't want to do it, they're just lazy.
"But if they say they don't want to do it, how do I know they're not the ones cheating?
"A select amount of riders said that's what they wanted: more tests. A select amount of riders kept their mouths shut, because they either don't want any testing or they don't want the hassle of logging on and that.
"I really don't understand, if they're clean, why they don't put their balls on the table and say, 'test me at any time?'"
With Iannone's results still pending, the biggest headache for Aprilia will be deciding what comes next for it.
Fortunately it's in a position where it's got a ready-made racer already contracted in the shape of test rider Bradley Smith, and it could well be that the Brit steps back into the premier class.
Smith is already set to join Espargaro at this week's Sepang test in Iannone's absence, and one Aprilia rider's loss could be another's huge gain.