The Honda MotoGP team has unveiled a largely-unchanged 2020 RC213V at a launch event in Jakarta, with Marc and Alex Marquez making their first joint appearance for the team.
Still recovering from shoulder surgery over the winter break, Marc will have his first chance to test the repaired joint on Friday when the first of MotoGP's two pre-season tests gets underway at the Sepang International Circuit in Malaysia.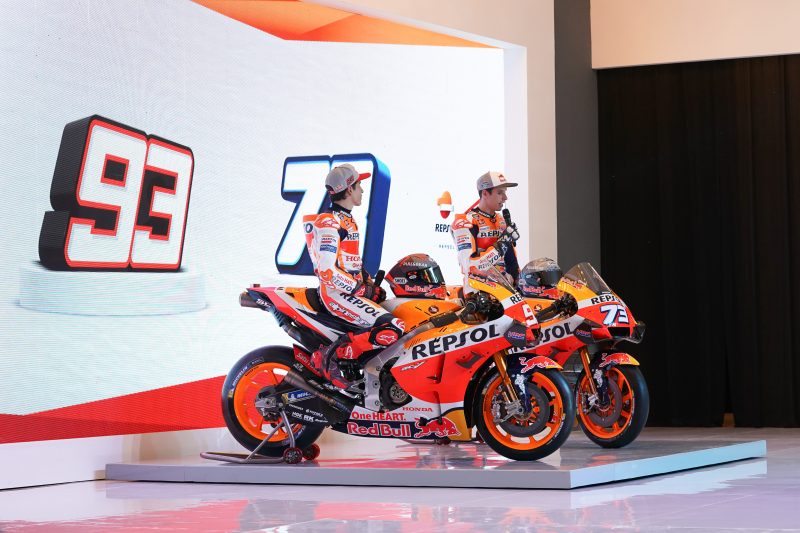 "I am happy to come to Indonesia again, the atmosphere here he is like nothing else and it is great to be able to launch our 2020 efforts," said Marc.
"The launches we have are always important to help ourselves back into the rhythm of the season.
"We approach this year the same as the last and all others before it, with our full focus and ready to work with the Repsol Honda Team to achieve the best we can.
"Together with HRC and Repsol we have achieved incredible things and continuing this success is a big source of motivation for me, and now I'm eager to start another season and compete again on the RC213V."
MotoGP rookie Alex has already made his debut on the machine, participating in the opening two days of a three-day shakedown test at Sepang open only to rookies and test riders.
He will be back at the track testing on Friday, after impressing with his initial showing at the closed test.