KTM and its satellite squad Tech3 have unveiled their 2020 MotoGP contenders, with a digital team presentation from their Austrian headquarters revealing their look for the coming campaign.
The factory bike retains its ubiquitous orange colours, but the French satellite team will take on the red and blue of Red Bull's organic cola range.
KTM enjoyed a highly successful debut of its new bike at last week's pre-season test in Sepang, with Pol Espargaro seventh overall.
Espargaro is joined this year in the factory team by Brad Binder, who replaces Johann Zarco after his early departure during last season.
"Without doubt expectations for the year ahead are high," said Espargaro. "To aim for the best results possible.
"We are in touching distance of glory and the positions that everyone talks about and where everyone wants to be. We are so, so close. On one hand this is really good and on another really bad.
"The good part is that when you reach these results it creates a positive inertia and you only want more of the same or even better. The negative part is when you don't quite make it, which can happen frequently because good results can be very tricky, and it frustrates you a little bit.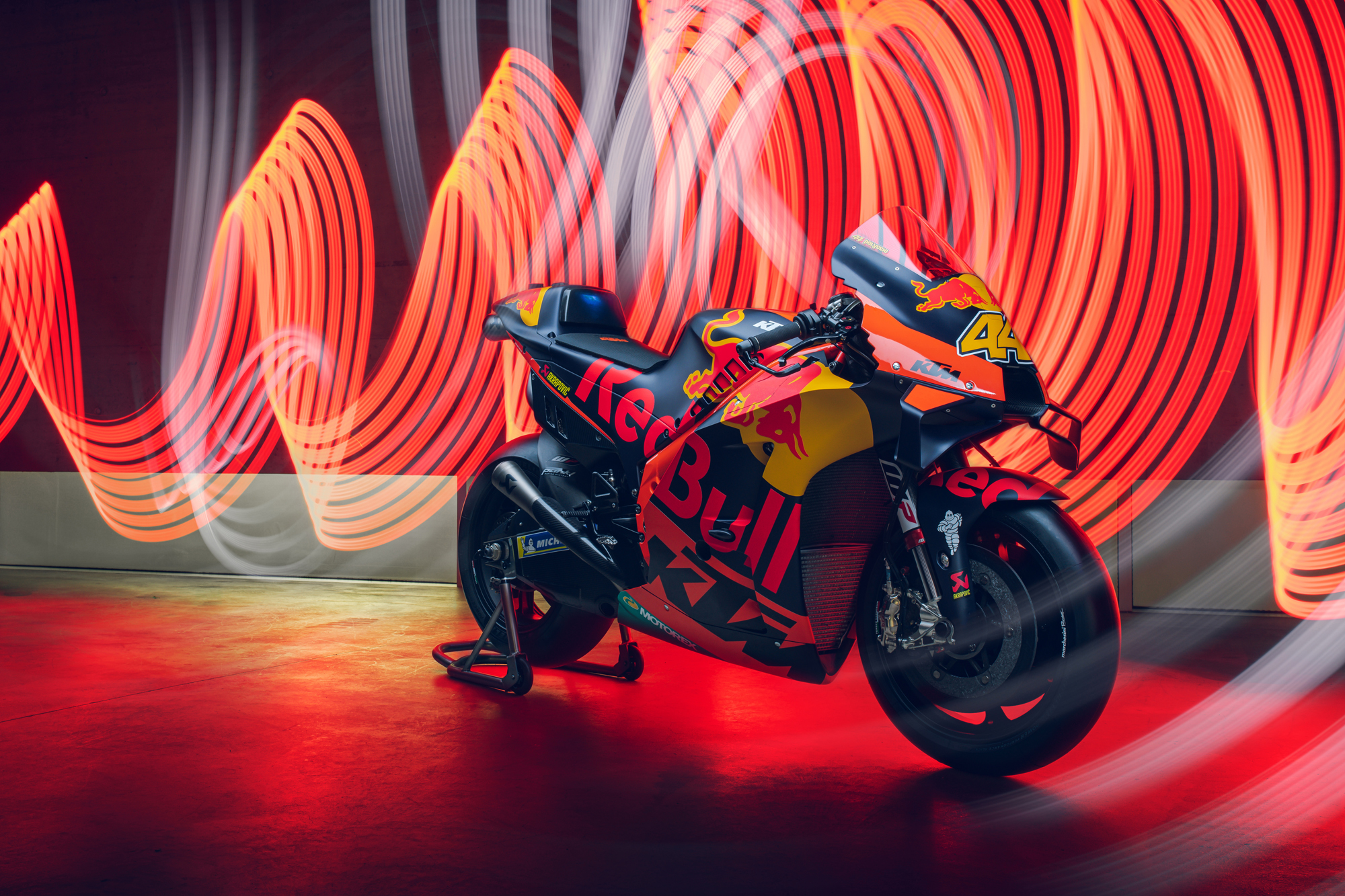 "But I believe we have a bike right now that is at the level where we can rise above this and succeed. I think we have lofty ambitions this year and I'm going to be running at a very high level to be able to match our expectations. Right now, I only have eyes and thoughts on riding the bike."
Tech3 also has an opportunity to score well in the coming year as Miguel Oliveira enters his second season with the RC16, and is joined by newcomer Iker Lecuona.
Team boss Herve Poncheral says that starting the season with four identical machines should aid progress even more.
"KTM has made a bold, tough decision, but it's a decision I'd really like to salute and I'd like to thank them enormously," said Poncheral.
"The first time I saw Pit, he said to me, 'There's no reason why a satellite team shouldn't have the same level of performance and the same machines as the official team'.
"In 2019, for logistical reasons, and in particular for political reasons, it was a bit tricky to set up. But for our second season working with them, we've got four machines for the four riders with the same specs.
"So the 2020 bikes with the developments that will follow, I already feel that internally, it'll be much better. We'll really be able to compare the feedback and comments from the four riders and see if there are any big takeaways.
"And it's a lot of hard work which is all down to Mr Pierer who was no doubt convinced by Pit Beirer and Mike Leitner.
"And for us it's an incredible step forward compared with 2019. I had the chance to see this bike when the team was building it. They put it together at the bike-build.
"And obviously I'm not going to go into the details, but the bike has changed an awful lot compared with 2019. Which is of course really, really exciting."