If there's one established truth in motorcycle racing, it's that KTM doesn't just show up to ride around at the back of the field.
It's shown that to be true in basically every branch of the sport it's turned its eye to, from the Dakar Rally and Supercross to 250cc and Moto3.
Does that mean that three years into its MotoGP project, a sole podium finish means that the project has been a disappointment to KTM so far?
Not quite, and 2020 could well be the year where it starts to turn it all around.
KTM made its MotoGP debut at the start of the 2017 season, timed to fit with the series' revamp of tyre and electronics rules at the start of the previous year.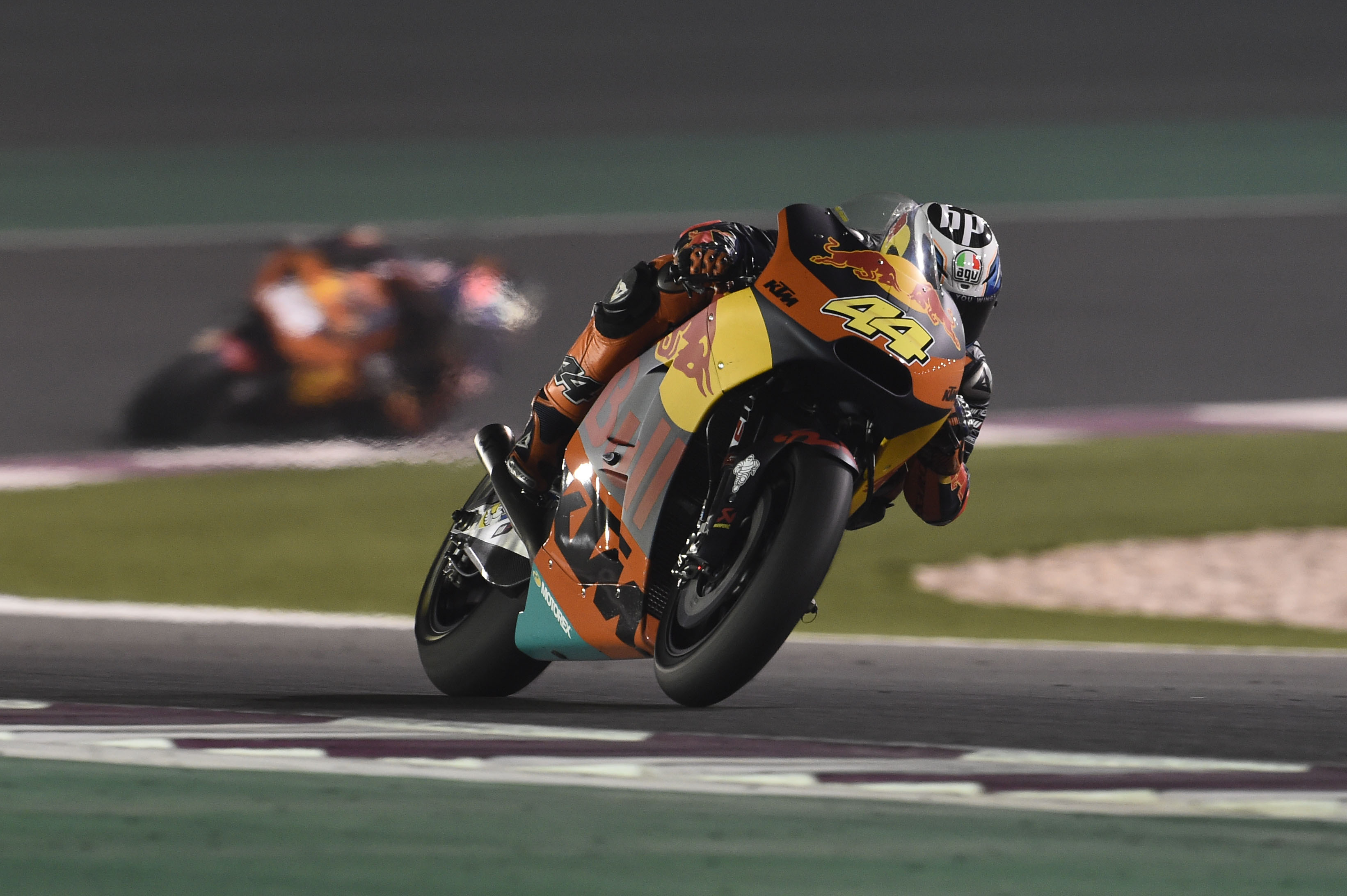 Able to develop its RC16 machine exclusively for Michelin's new rubber and the Magneti Marinelli stock electronics, the team has made considerable inroads since then, with a podium finish for Pol Espargaro at the end of 2018 the highlight of the programme so far.
And, despite drawing criticism from some corners for a start to its MotoGP project that's been perceived as slower than expected, both KTM and title sponsor Red Bull are long-term thinkers.
"Other manufacturers who have a lot more racing history are showing us how hard it is, even just to prepare an engine that doesn't blow up after 15 laps!" :: Mike Leitner
Well aware that Rome wasn't built in a day and that KTM is facing perhaps the closest-ever premier class grid, MotoGP race manager Mike Leitner told The Race at this week's Sepang test that he's more than happy with achievements to date.
"It sounds stupid sometimes to say that we're pleased with our progress because they think MotoGP is just a case of building a bike and being competitive," he said.
"Maybe it looks simpler from the outside, but we're racing against competitors who have been building these bikes for 17 years in a row, since 2002.
"We're starting our fourth season but we're still fresh, and other manufacturers like Aprilia and Suzuki, who have a lot more racing history, are showing us how hard it is, even just to prepare an engine that doesn't blow up after 15 laps!"
While KTM is happy with where they are to date, it doesn't mean it's resting on its laurels, with a much-updated bike making an immediate difference to its gap to the leaders at the Malaysian circuit this week.
Running at the front during the pre-event shakedown test and ending both the first two days of testing comfortably inside the top 10, KTM is getting closer and closer to where it wants to be. Veteran test rider Dani Pedrosa ended Saturday a highly-competitive third.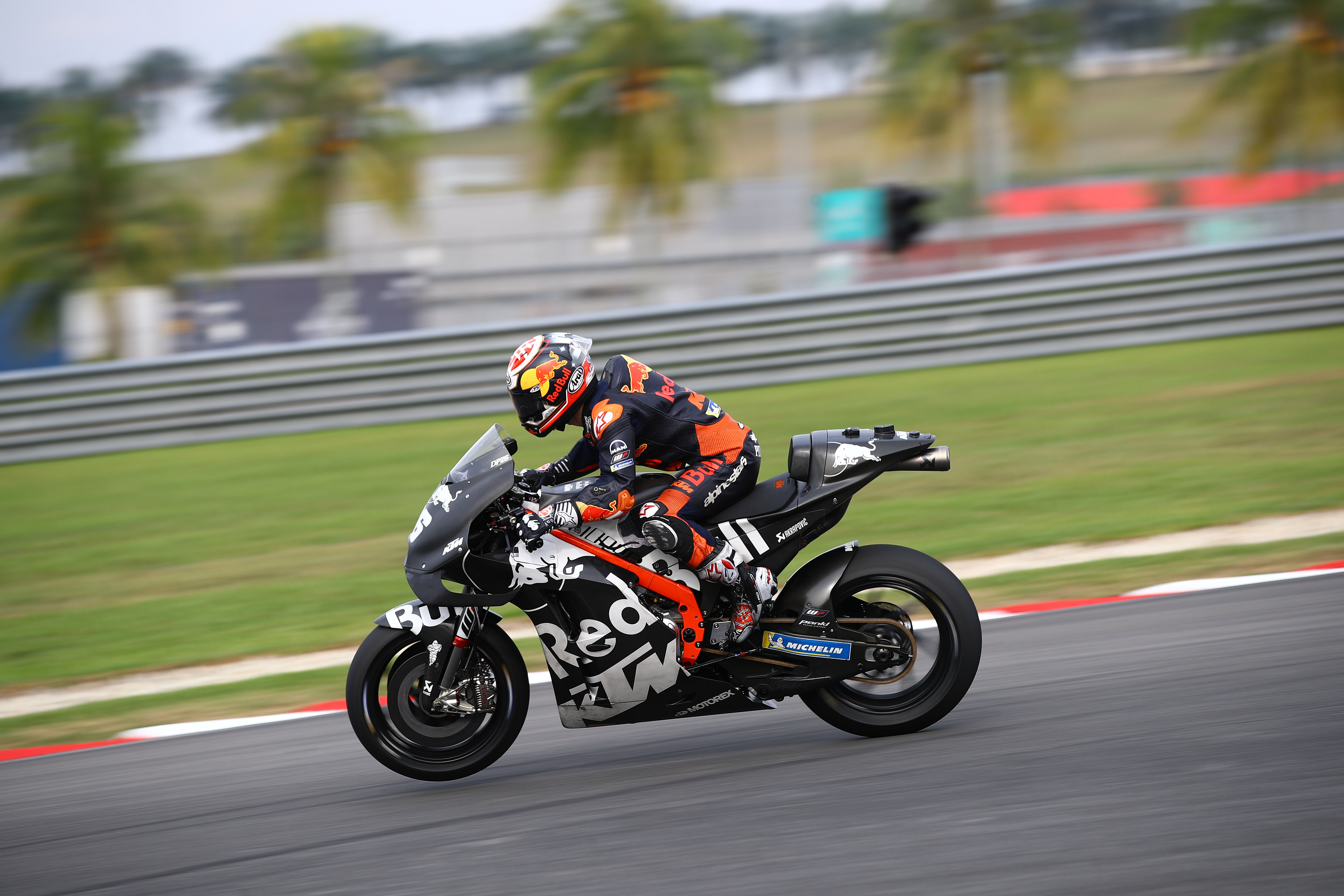 "We started straight after Valencia to test different specs of chassis and engine, to cover all the areas where we've been facing problems," Leitner continued.
"We're seeing the positives of them, and although it's only the first test of the year we've already improved our best ever lap time at Sepang and we're consistently faster as well.
"It looks like we're closer to the pack, but we have to go to different racetracks to judge how competitive we really are.
"Riders always want the same, but we've seen many times that our weaker areas are tyre life and staying on the same line on the track, even if we're talking centimetres.
"We've improved that with the new philosophy of our strategy. We've always been working on a more powerful and more rideable engine.
"Riders always say they want to brake later, turn quicker and accelerate faster, and we've improved on all these things, but not enough until now."
Lead rider Espargaro is plenty happy enough with the development of the bike so far. He says KTM's approach means there's still room to improve as the season gets underway.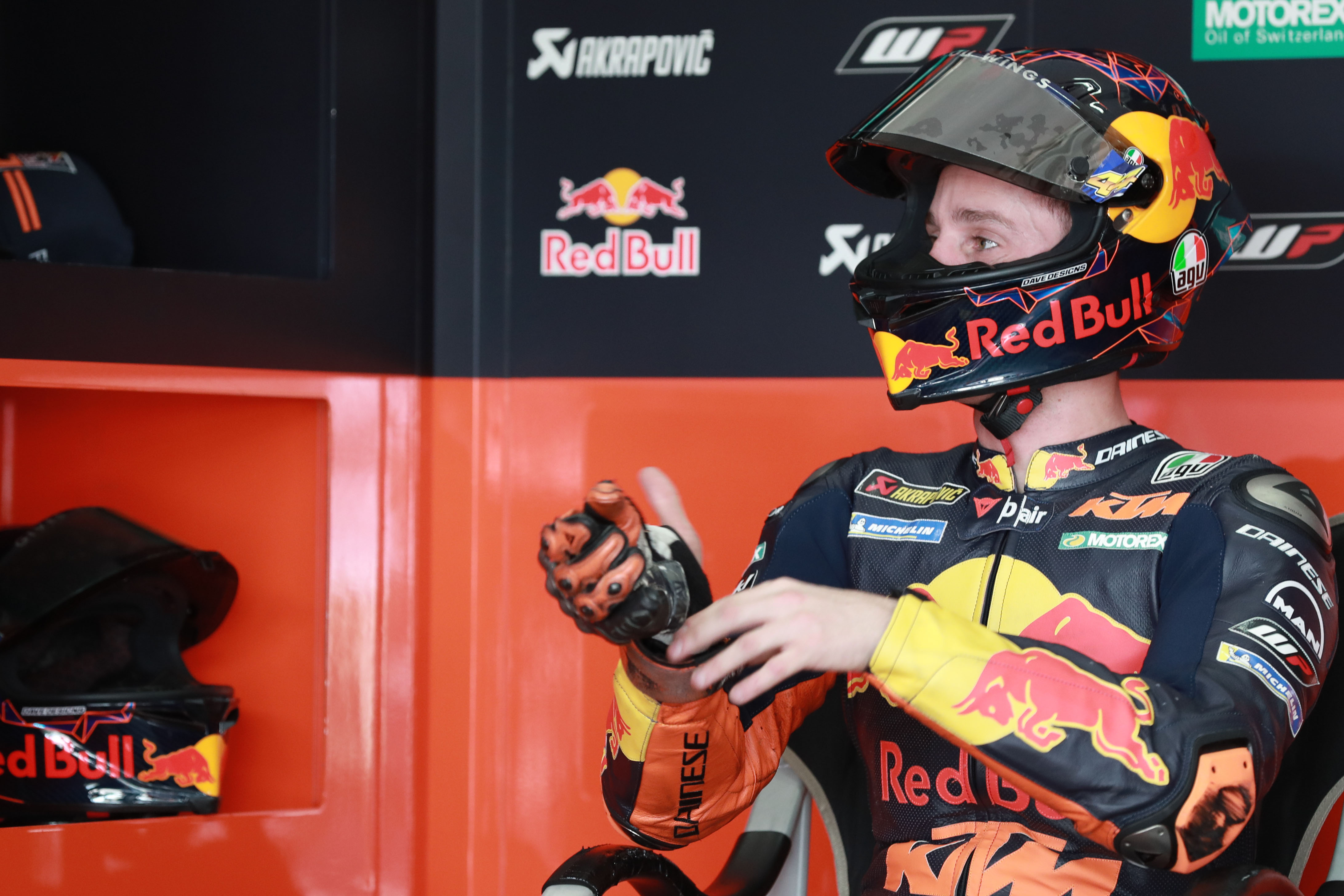 "We're not using a completely new bike like some teams – we're putting together a new bike one part at a time," he said after the first day of the official test.
"It's a safer way of improving the package and it's always worked well for us.
"Our pace is already close to the lap record pace from the race so we've already made a big improvement. It feels good and we're more competitive than ever, especially at a track where we've struggled in the past.
"The engine is better, the chassis is better, and we still have some swingarms to test – we've been here for four days and we still haven't tested everything so imagine how much we have to try!
"The route up has made me a little more ready for MotoGP – or at least as ready as you can be to step onto a spaceship compared to what I'm used to!" :: Brad Binder
"The engine is the biggest improvement because it's fast, it's smooth and it works very nicely with the electronics.
"We're getting better in the areas where we're already strong."
While Espargaro is clearly the figurehead of the team's project, there's an added benefit to KTM's top-to-bottom strategy of racing as well.
Securing a route from Red Bull Rookies to MotoGP via teams in Moto3 and Moto2, KTM has been able to cherry-pick riders and nurture talent from a young age. That's in part born out of frustration after losing Marc Marquez to bitter rival Honda when it was time for his move to Moto2.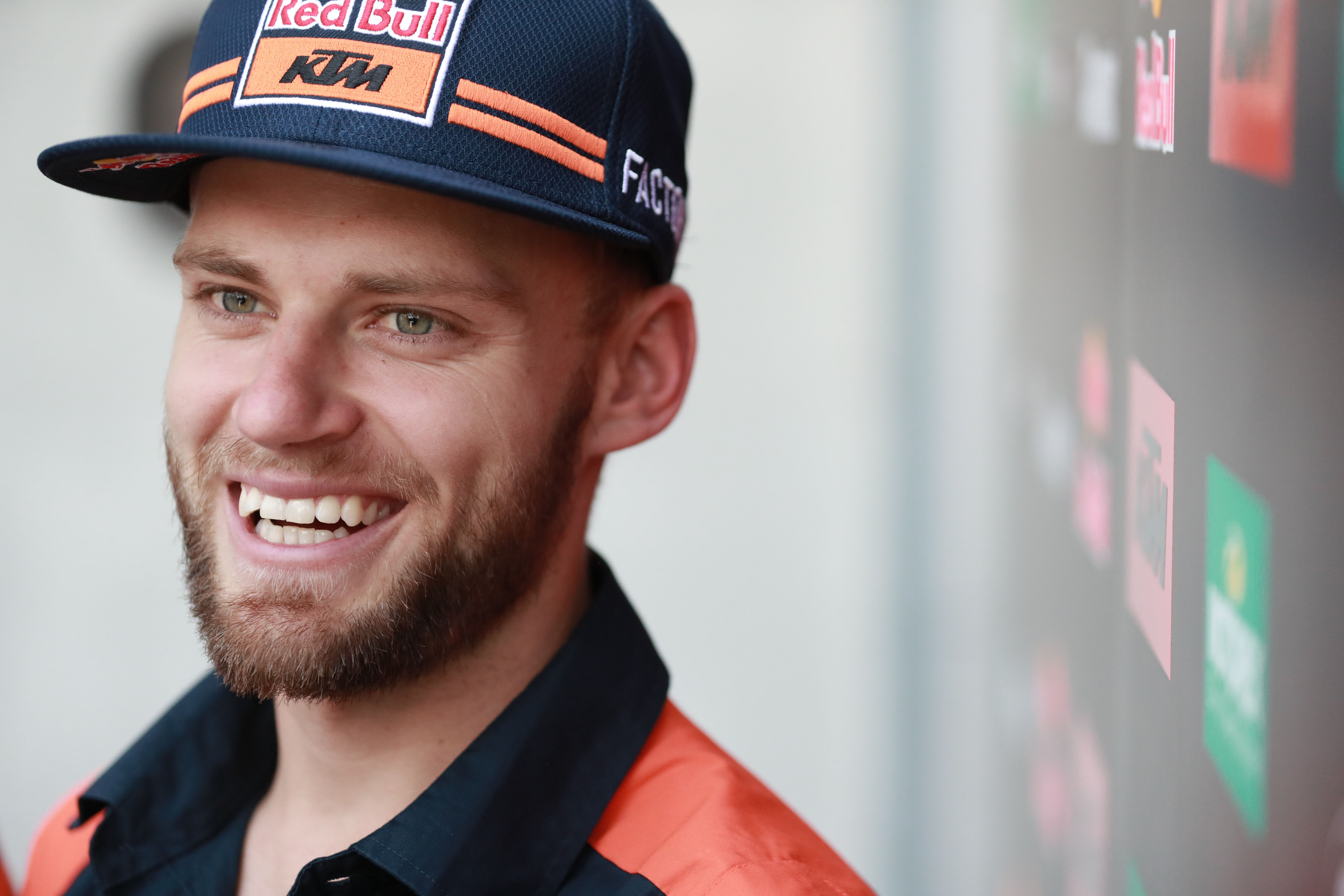 New KTM MotoGP signing Brad Binder says the professional atmosphere he's grown up in has meant that being thrown into the deep end as Johann Zarco's replacement in the works team for 2020 has felt as seamless as possible.
"I've been very fortunate that since 2015 I've been in a place where I get to test a lot of parts, and that route up has made me a little more ready for MotoGP – or at least as ready as you can be to step onto a spaceship compared to what I'm used to!" he says.
Although success is coming slowly but steadily, Leitner remains loath to put a timeline on KTM's goals.
Obviously hunting first race wins and then title success in the future, he's insistent that KTM has learned elsewhere what chasing a target can do to derail the overall aims.
"We want to be there as soon as possible, but so do the other five manufacturers!" he says.
"Many times you can have a nice plan, but things have to happen naturally.
"Success is related to hard work, investment in people and development, and we don't want to waste energy making plans that we don't reach. We're going to focus on our goals instead."