Fabio Quartararo impressed by ending the second day of MotoGP testing fastest on his debut on Yamaha's 2020 M1 machine, but is certain there is still "more to come".
Quartararo topped the day one timesheets at Sepang on Friday, running the same 2019 Yamaha he took to seven podium finishes in his rookie year.
He is still riding for the satellite Petronas Yamaha squad in 2019, but is essentially already on a factory-spec machine after signing a deal to replace Valentino Rossi at the main team next year.
Stepping up to the new bike today – after factory riders Maverick Viñales and Rossi made their debut on it on Friday – Quartararo once again set the fastest time of all.
"I'm really happy with the day because it's our first one with the bike but the team have worked so hard," said Quartararo.
"We tried so many things in only a few laps. OK, 75 is quite a lot but it's only one day on the bike.
"I'm feeling good already but there's still more to come and a lot to try. It's hard to make a new bike competitive in one day, but we'll try and take another step tomorrow.
"We still need to improve the pace because it's not 100% there – we know that a new bike will bring positives and negatives, and we can't find all the positives in one day. We need to check everything at another track too, but for now it feels comfortable."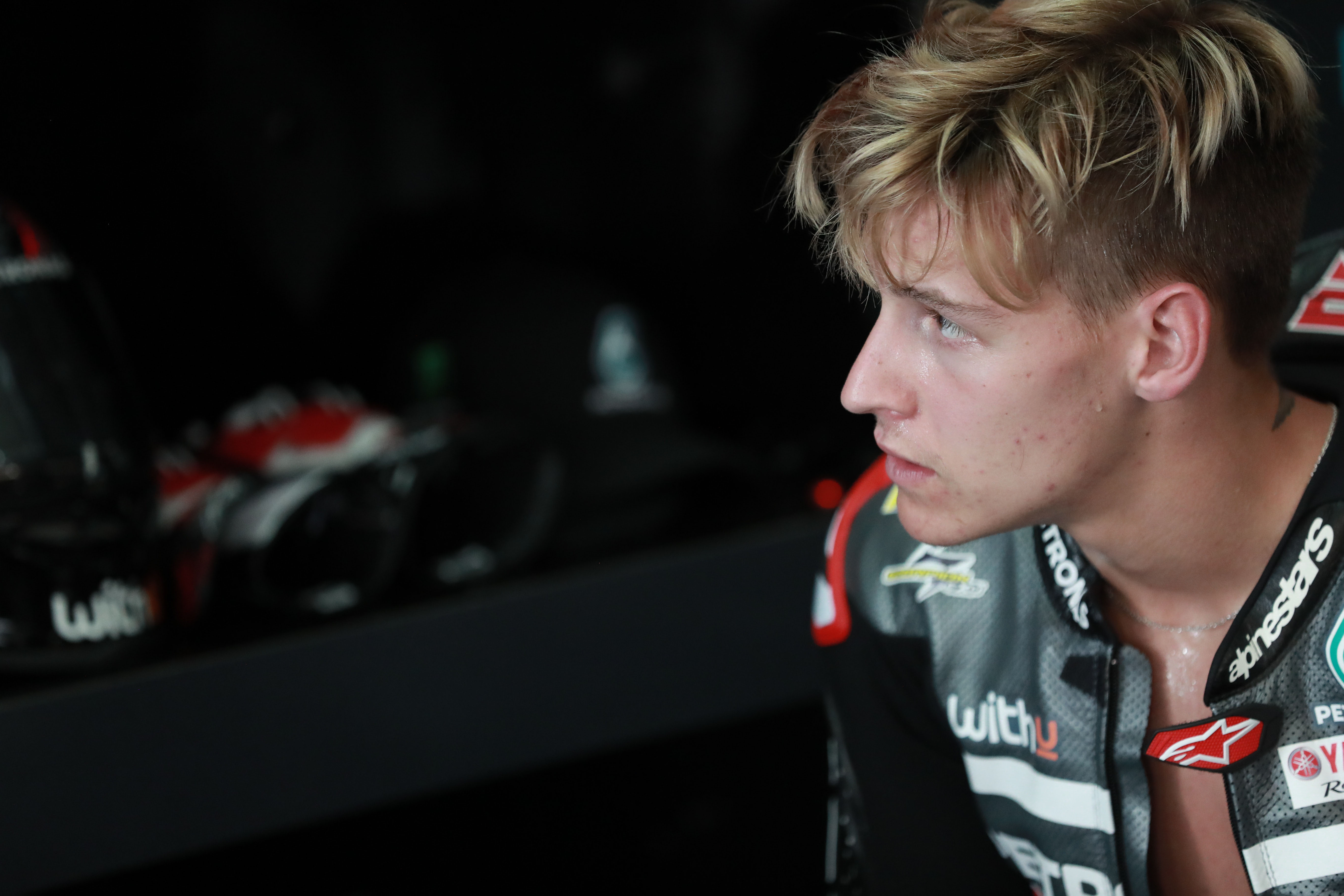 After finding close to five kilometres per hour already, Quartararo is hoping that it'll give him an advantage in the last-lap feuds with Marc Marquez that defined the second half of last season.
"The most positive thing is that I have another year of experience over Marc.
"The goal at Qatar last year was to be in the top ten, but now I know how to ride a MotoGP bike. I want more chances in the first half of the season to fight at the front.
"But before then I want to use the tests to gauge the other manufacturers and get a good base setting for the bike. The goals for the year will be set on the last day of the Qatar test."