Cal Crutchlow has admitted that LCR Honda has not made the gains it was hoping for in MotoGP pre-season testing, with its 2020 bike currently "worse than last year".
Crutchlow – as well as Jorge Lorenzo – struggled in 2019 with an RC213V machine that was faster in a straight line than the 2018 bike but traded cornering ability to cope with the increase in speed.
Speaking at the end of day two of testing at Sepang, Crutchlow admitted that there is still plenty of work to be done by Honda if it is to recreate the 2018 machine.
"The missing part is all in the feeling from the front.
"It feels like we have to go slower and slower just go get around the corner, instead of being able to take the more sweeping lines the Michelin tyre needs.
"That's always been a Honda characteristic, but with the Michelins you need to make more corner speed and this bike doesn't allow us to do that.
"We need to improve the turning and the front end feeling. We're not fast on the entry, but being weak there means you're weak mid-corner and on the exit too.
"At the moment there's no light at the end of the tunnel, and we've got to keep working to find feeling with the front of the bike.
"We've made lots of modifications and my team and Honda have been great; they've worked until midnight every night trying to put stuff together.
"Right now, there are positive areas but the bike is worse than last year."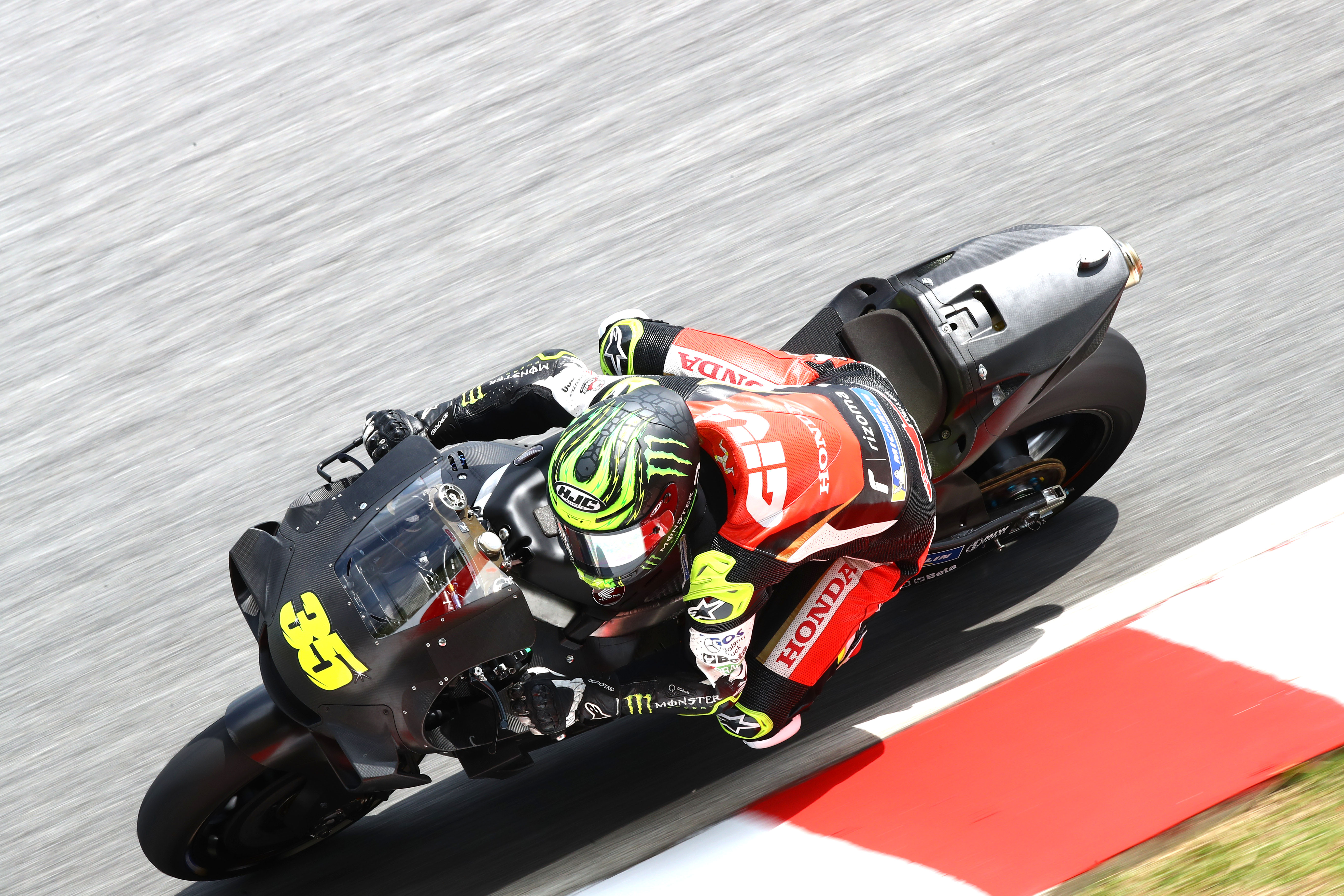 One area that Crutchlow is pleased about with the new 2020 bike is the refined engine characteristics.
Chasing power in an attempt to catch the ever-dominant Ducatis, Crutchlow is happy that Honda has made further inroads in that area, furthering the work done last season.
While Ducati dominated the speed trap charts at the end of day one – with Pramac's Jack Miller ending the day 8kph clear of the field – Crutchlow was quick to downplay its advantage there too.
"The 2019 [Honda] engine was better than the 2018 one, and we've made another improvement there this year.
"We've got our video analysis to help show that we're fast, but we'll see how it compares to the others.
"At Sepang the speed track is in the braking zone, and if you hold the throttle open two metres longer you go through it flat out.
"Jack's bike is fast, but the reason everyone is all excited about it is that he's got the biggest balls on the grid!"