Valentino Rossi's participation in this weekend's European Grand Prix at Valencia is in doubt, after the nine-time world champion tested positive once again for COVID-19 on Tuesday, two weeks after first failing a test and missing two races at Motorland Aragon.
Rossi first failed a test only days before heading to the Aragon Grand Prix despite initially testing positive earlier in that week.
After reportedly suffering minor symptoms, he underwent a second screening and was subsequently forced to miss not one but two races at the Spanish track.
He was hoping to be back in action this weekend at Valencia – but failed another test yesterday and is now set to miss the weekend's action.
He will undergo another test today (Wednesday) in the hope of being negative and getting permission to race – but that seems like an unlikely option.
While Yamaha chose not to replace him in either race at Aragon thanks to the rules allowing the team to sit out both weekends, that will change should Rossi not be fit to ride at Valencia – with American WSB rookie Garrett Gerloff stepping into Rossi's shoes.
Enjoying a strong end to the 2020 season in the production bike class with two podiums from the final three races at Estoril, Gerloff has remained in Europe after the conclusion of that championship and was available to step in for the Iwata manufacturer.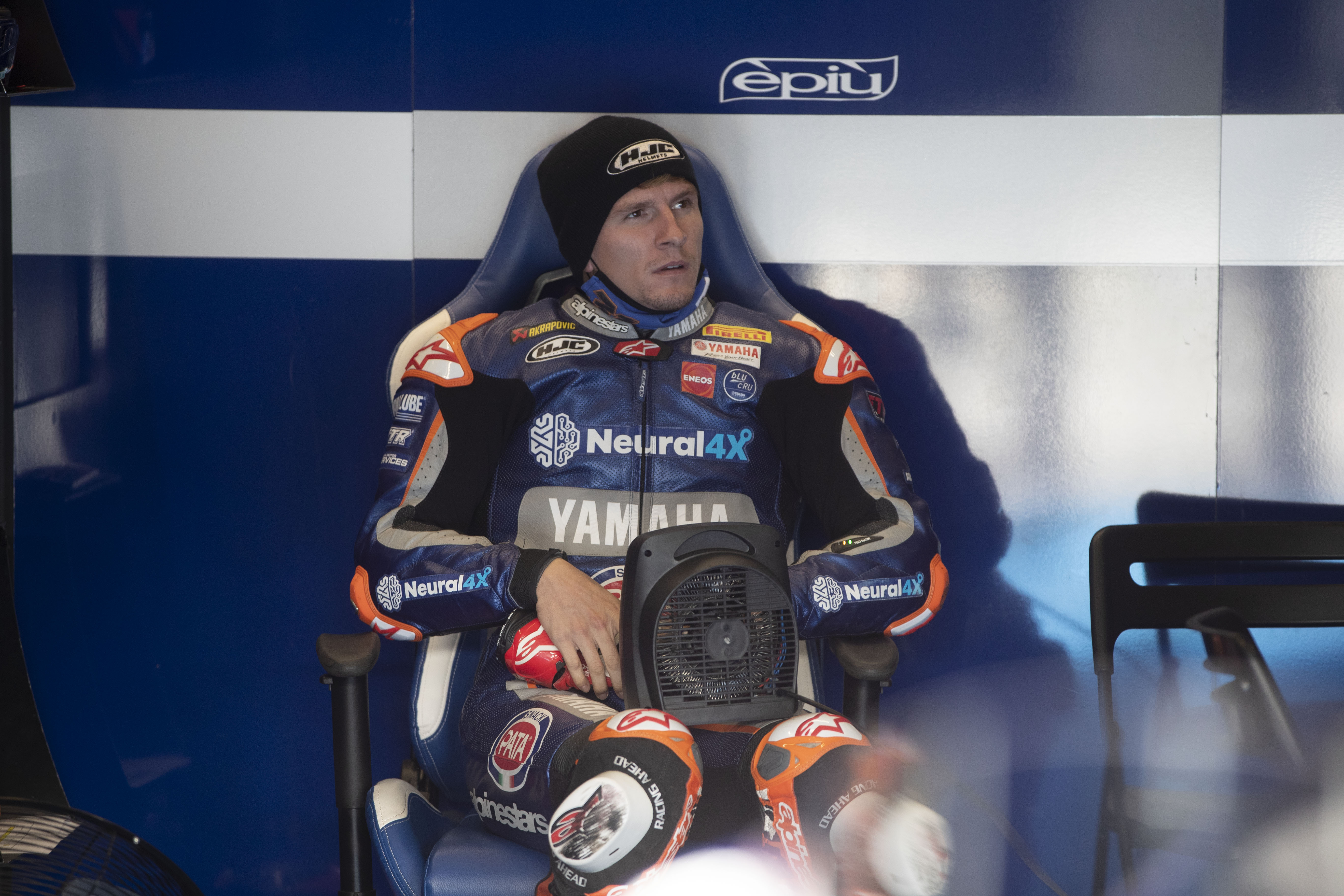 "Unfortunately, despite our hopes, we are entering the final triple-header with some uncertainty about our rider line-up," said team boss Maio Meregalli as the news was announced.
"While Valentino has been feeling better, we can't be sure that he will be able to ride in Valencia this weekend until he has passed the two PCR test with negative results for Covid-19.
"These are strange circumstances: we don't know for certain who will be riding the bike this weekend, apart from Maverick.
"But this is a situation that's beyond our control, so all we can do is make sure we are prepared for every eventuality. In any case, we are thankful to Garrett Gerloff that he is willing to take on the challenge of riding the YZR-M1."
And while it's set to be a big step up for the American after only one season of international competition if he's called in to replace Rossi, Meregalli believes that he's more than up to the task.
"It's never an easy task to step in for Vale, these are big shoes to fill, and it's especially challenging for Gerloff, having had so little preparation and without any prior MotoGP experience. But that will make the learning experience all the more valuable for him.
"Of course, the team will do anything they can to support him, should he have to replace Valentino this weekend. But naturally we are all still hoping that Valentino will be able to ride, so we can finish his final season with the Factory Yamaha team in the best way possible."