The weekend just gone should have marked a very special occasion for American race fans, as the 2020 Grand Prix of the Americas got underway in Texas under quite novel circumstances: with an American racer lining up for one of Sunday's races with a very real chance of taking victory at his home race.
Unfortunately, thanks to the coronavirus pandemic, Californian Moto2 rider Joe Roberts won't get that chance until at least November. Impressively fast throughout testing and taking pole position and fourth place on the opening (and to date only) round of the championship in Qatar, the sophomore middleweight rider looked set for a sensational year.
It could have been quite the comeback for the USA as well, thanks to a precipitous fall from grace that has marked their efforts in grand prix racing for the best part of a decade now.
Since their dramatic arrival onto the scene in the 1970s, US racers have taken to MotoGP like ducks to water. Bringing their flat-track skills and techniques to Europe and to asphalt and led by Kenny Roberts, they heralded the start of a whole new era for racing.
Beginning with Roberts' first title in 1978, racers from across the Atlantic took 13 premier class championships from sixteen seasons. Names like Lawson, Schwantz, Rainey, Mamola and Spencer established themselves as grand prix legends, and a golden age of racing was created.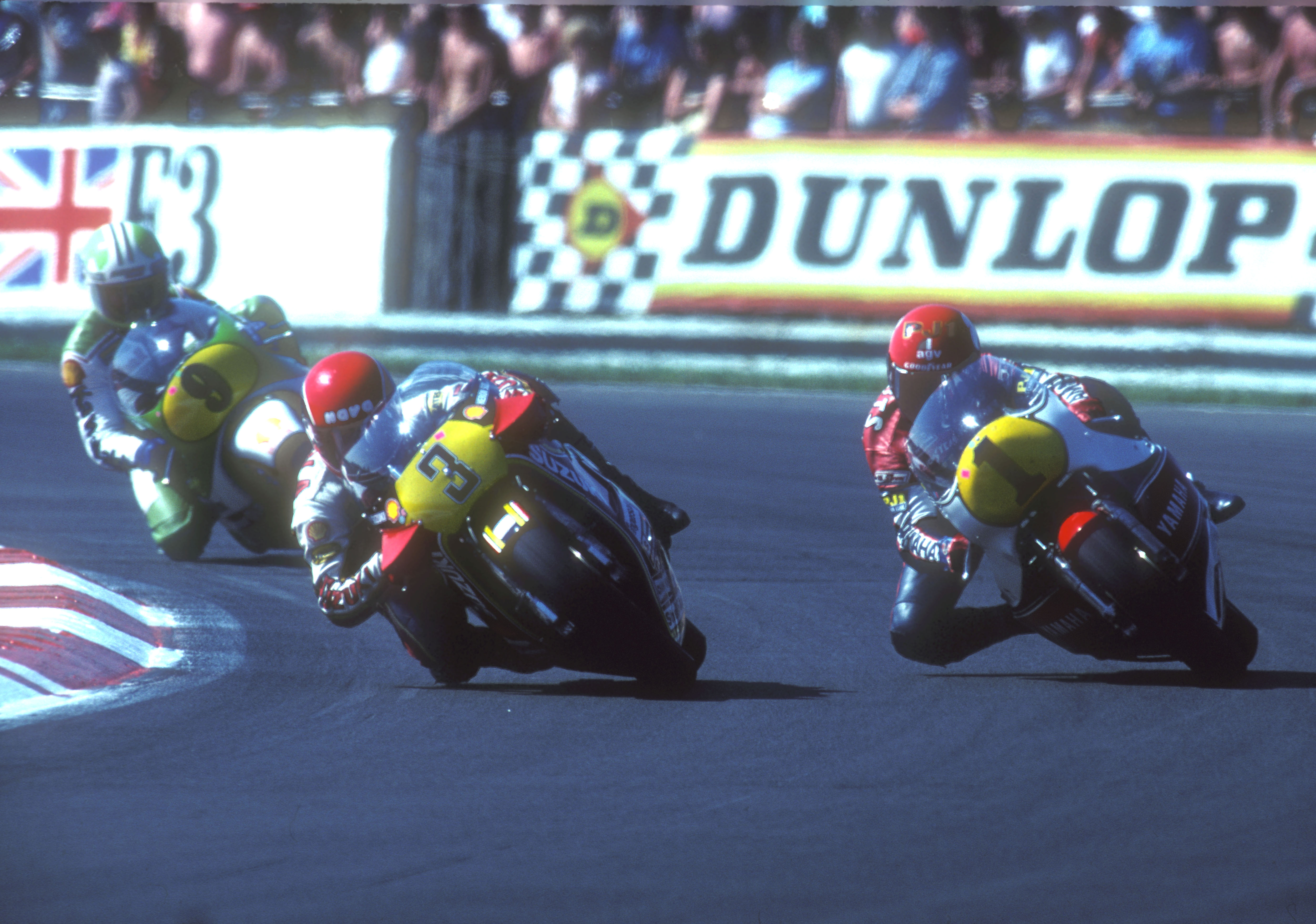 That reign lasted well into the four-stroke era as well. Roberts Jr became one of the last of the two-stroke champions in 2000, before continuing to be a regular podium contender into the modern era. Sensational rookies like John Hopkins appeared on the scene, and Nicky Hayden took an emotional 2006 world championship.
However, since then things have taken a turn for the worst. No American has won a race since Ben Spies' sole victory at Assen back in 2011, while the premier class has been without a US rider since Hayden made the switch to World Superbikes in 2015.
It's not for want of trying, either. Josh Herrin, Cameron Beaubier, Jayson Uribe, James Rispoli and JD Beach are among some of the names to have attempted international careers, only to be tempted back to the US by poor results, difficult bikes and big-money offers to ride in AMA Pro Flat Track or MotoAmerica.
So where did it go wrong for what was once a racing superpower? There's plenty of factors to take into account, from the rise of cheaper forms of motorsport like the all-dominant AMA Supercross series to an increasing difficulty in finding race tracks.
But, according to former MotoGP podium finisher John Hopkins, the majority of MotoGP's problems state-side come down to one factor: a disastrous TV deal.
"They had a deal with beIN Sports, then they had a massive disagreement with all of the TV networks and it basically went off the air," says Hopkins. "I had a package that gave me pretty much every channel imaginable and I still had to subscribe to MotoGP.com to watch! When 80% of the public can't watch and can't find anything out, they lose interest.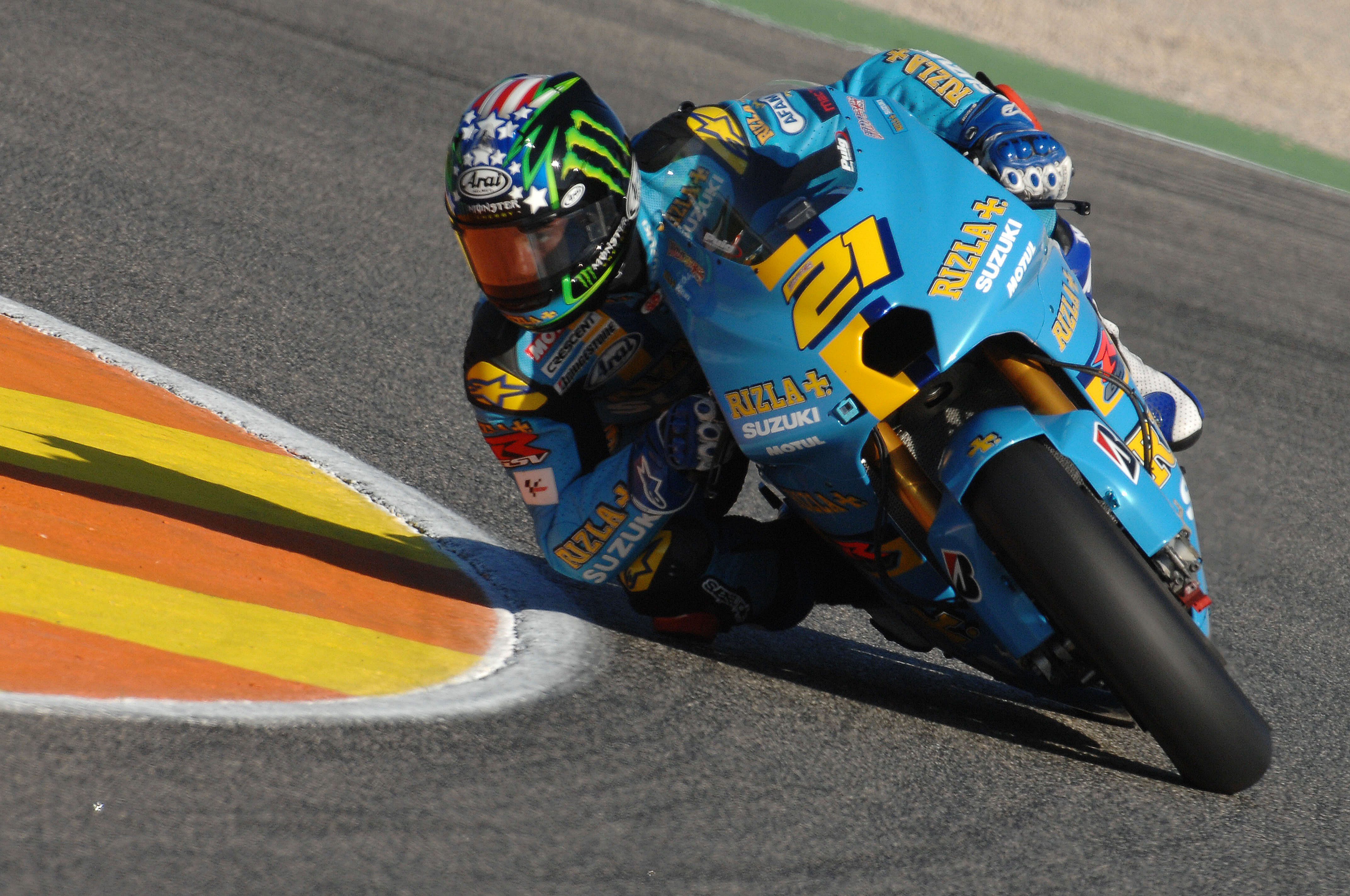 "Americans are so patriotic, and they love to put their support behind Americans. You just have to look at NASCAR to see that! It's always seemed that when Americans go into MotoGP, Americans start to see them as Europeans. We had five people in the championship at one point when I raced here, but since then it's all kind of faded away."
Combined with an American market that never quite recovered from the 2008 recession and an increasing concentration of off-road racing, it hasn't been an easy time. But with a new deal for 2020 that sees both MotoGP and Dorna-linked domestic series MotoAmerica back on NBC, the former factory Suzuki and Kawasaki racer Hopkins believes a turnaround is happening.
"The factories have basically dissipated from racing in the US, which took all the money out of it," he says. "That means there's no money for marketing, for promotion, for factory rides in MotoAmerica. It needs to be built up again; it needs to be put back into the public eye.
"I know that [MotoAmerica boss] Wayne Rainey has done a really good job, but there's only so much you can do when money ties your hands. They've done well to get back on network television, and hopefully that's the start of it turning around again."
It looks like there could well be a new figurehead for fans to rally around as well.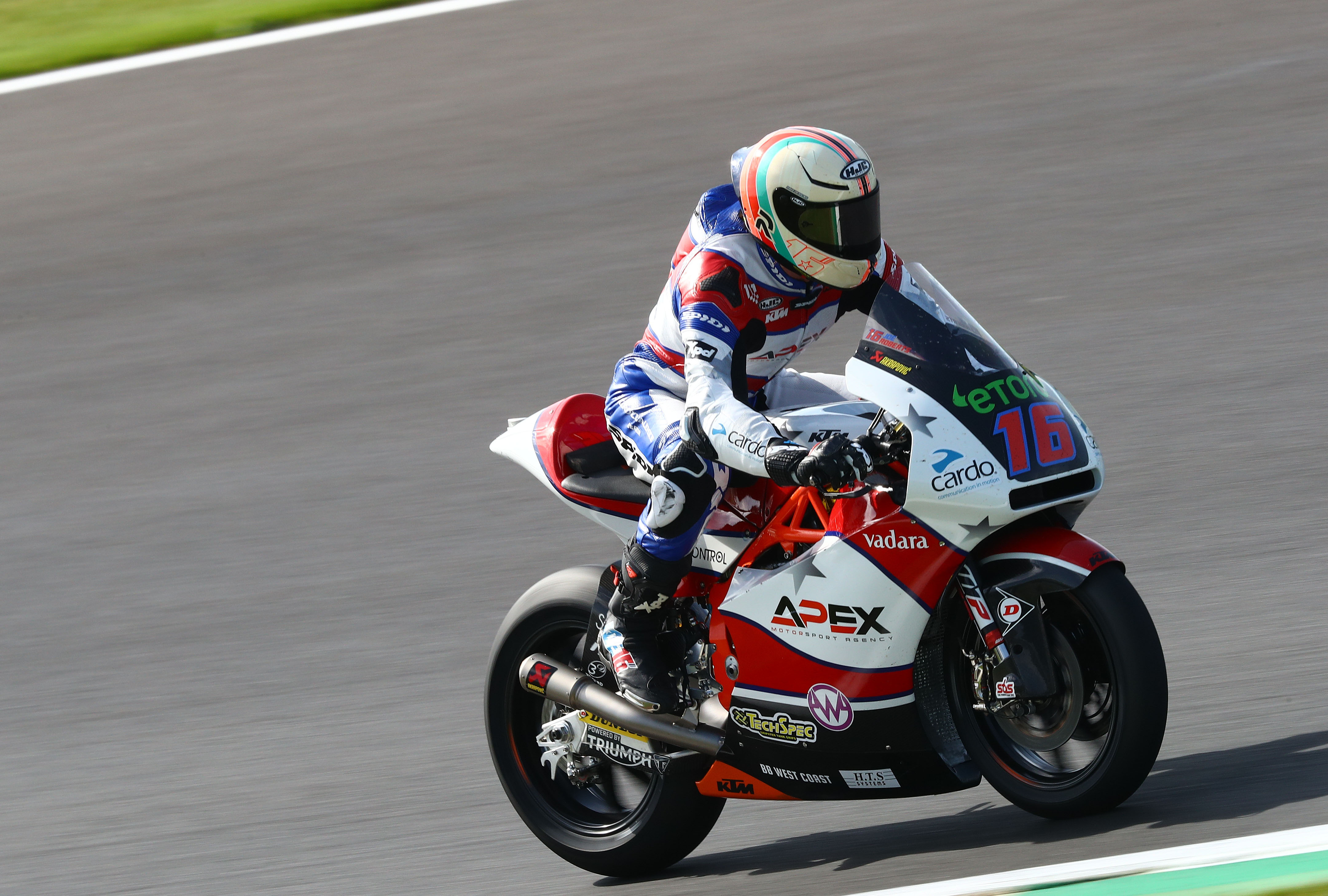 After a difficult opening season in Moto2 last year, it looked like Roberts was set to join the list of Americans who didn't cut it in grand prix racing.
Struggling on a KTM so bad that it forced the Austrian manufacturer to withdraw from the series at the end of the year, the unabashedly-patriotic Californian – a casual surfer who plays bass in a rock band with his brothers – only scored points for the Moto2 American Racing Team on two occasions and didn't look set for a successful future.
However, so far in the 2020 season he's managed to impress. Running at the front in testing at Jerez and Losail and taking pole position, a new lap record and fourth in the only Moto2 race of the year so far in Qatar, Roberts has certainly got tongues wagging so far.
Working extensively with Hopkins over the winter in his new role as rider coach for the American Racing Team, he's turned expectations on their head. Adamant that the talent has been there all along, Hopkins says that the key to success has simply been convincing Roberts that he's a genuine challenger.
"Because I didn't really know him before now, I spent a lot of time with him at tracks over winter, and that's where you can really see if someone has that natural knack for riding fast on two wheels – and he amazed me even before I saw him ride a road bike," Hopkins adds.
"His biggest problem has always been confidence and self-belief. That's what he struggled with last year, so if we can build him up there then we'll have a good season."
With that confidence building after Qatar, Hopkins is also certain that his protege has what it takes to follow in his footsteps in the very near future.
"I've gotta be honest: Joe has a really bright future ahead of him," he adds. "It's really in his favour that he's the sole American hopeful in the series because they are desperate to have an American again. Unfortunately, there's no other rider that I can see in the near future capable of stepping up.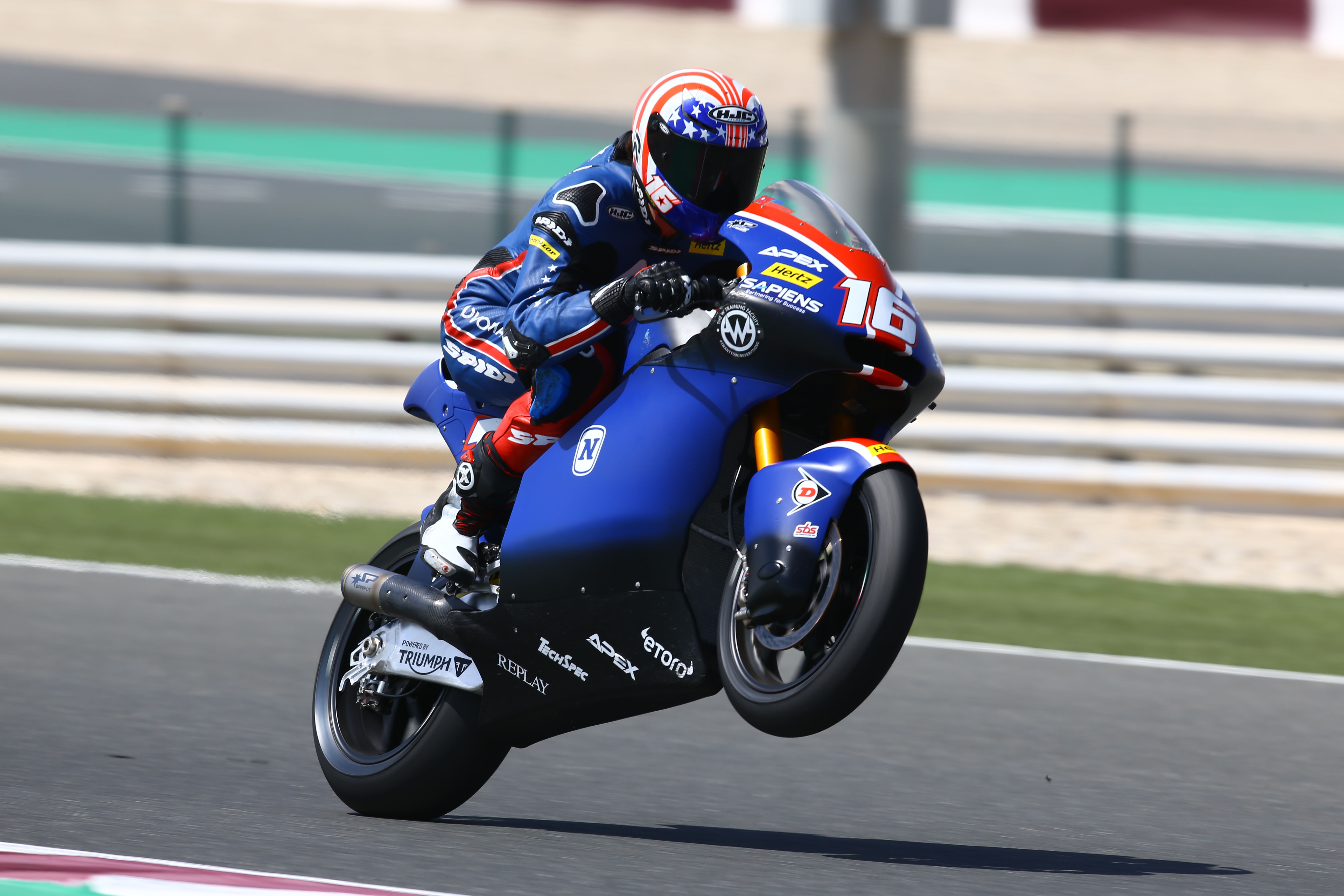 "Obviously you never want to move up too quickly and end up out of your depth, but if Joe has a decent season this year then he has more than enough chance to be a MotoGP rider in 2021 if he wants to. His good strong start to the season has put him in a good chance to find an opportunity next year. He'll have a lot of choices and his future will be bright because talent has never been an issue for Joe."
And speaking to the 22-year-old after the opening race, it already sounds like his confidence issues are fast on their way into the past.
"When I came to this championship, my goal was to put America back on top," Roberts says. "But I'm a fiercely competitive person, and I wanted to put myself back on top as well.
"But realistically I came into this season thinking that top 10s would be realistic: I have a note saved on my phone that says 'be in the points at every race'. But now I want to win everything this year!"