Money is something that's rarely talked about much in the world of MotoGP, at least in public.
Unlike other sports where salary bills and running costs are widely available, in Grand Prix bike racing it's always been something of a taboo subject.
So we set out to burst the bubble and figure out exactly how much it costs a satellite team to put the show on the road.
The Race spoke to the championship's top satellite team bosses (with a promise of anonymity) to figure out just how much they spend each year to ensure they've got two bikes on the MotoGP grid for all 20 rounds.
Obviously, there's no one-size-fits-all budget for every team, with factors like bikes, spares and rider salaries making a huge impact on how much cash you have to fork out to go racing.
But, with all costs combined, every team boss we spoke to reckon that you're looking at a minimum of €10million to run a team – with some paying closer to €15m to have race-winning riders and bikes.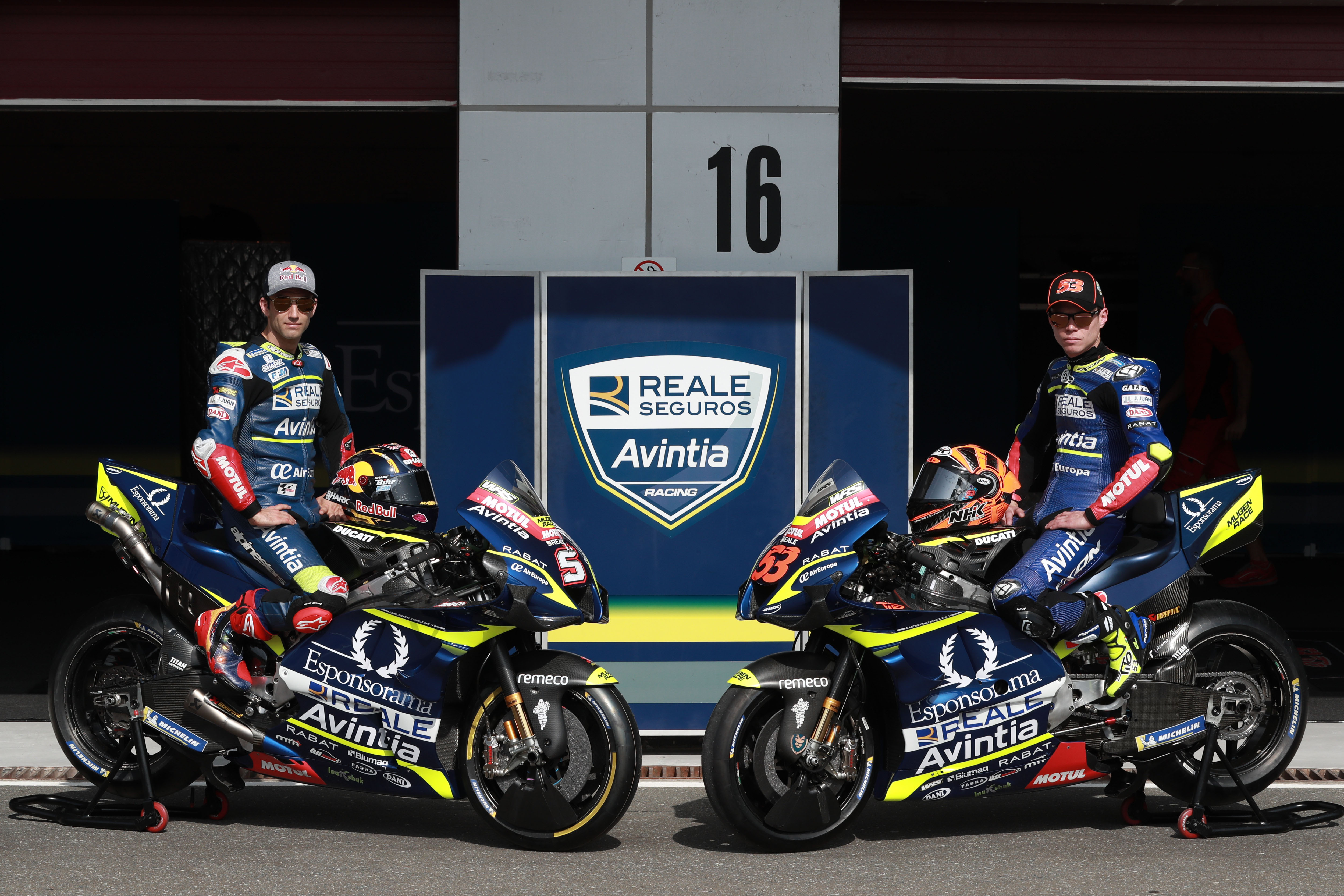 With all but one satellite team set to start the 2020 season with at least one 2020-spec factory bike for its riders (only Avintia will line up with two 2019 Ducatis), one of the biggest cost increases in recent seasons has been the fee for leasing machines from the factories.
Costing anywhere between €2m for an older bike to €4m for a competitive factory package (with manufacturers charging different amounts for various specs), machinery is unsurprisingly the single biggest outlay in any budget.
But, while it might be an area where cost has increased of late, it's something that team bosses are happy to fork out on. With sponsorship tied more than ever to results and on-screen visibility (Dorna provides teams with a breakdown of how much airtime they all receive), one team boss said that he's happy to pay it.
"The technical rules have helped us so much because a few years ago we maybe spent a little less but we got a lot less in return," said the anonymous team boss. "It was impossible to fight for the top five – even being in the top 10 could be a mirage for us.
"We spend quite a lot of money and we get good help from Dorna in return, but we can be competitive against everyone now and we can make sure that everyone sees us. The only thing I'd love to change is my age – so that I could start all over again the way things are now!"
And while there's a small reward for running factory bikes in a satellite team – a manufacturer's number one squad gets more logistical support from the organisers – there's an even more important return according to one of the managers we asked.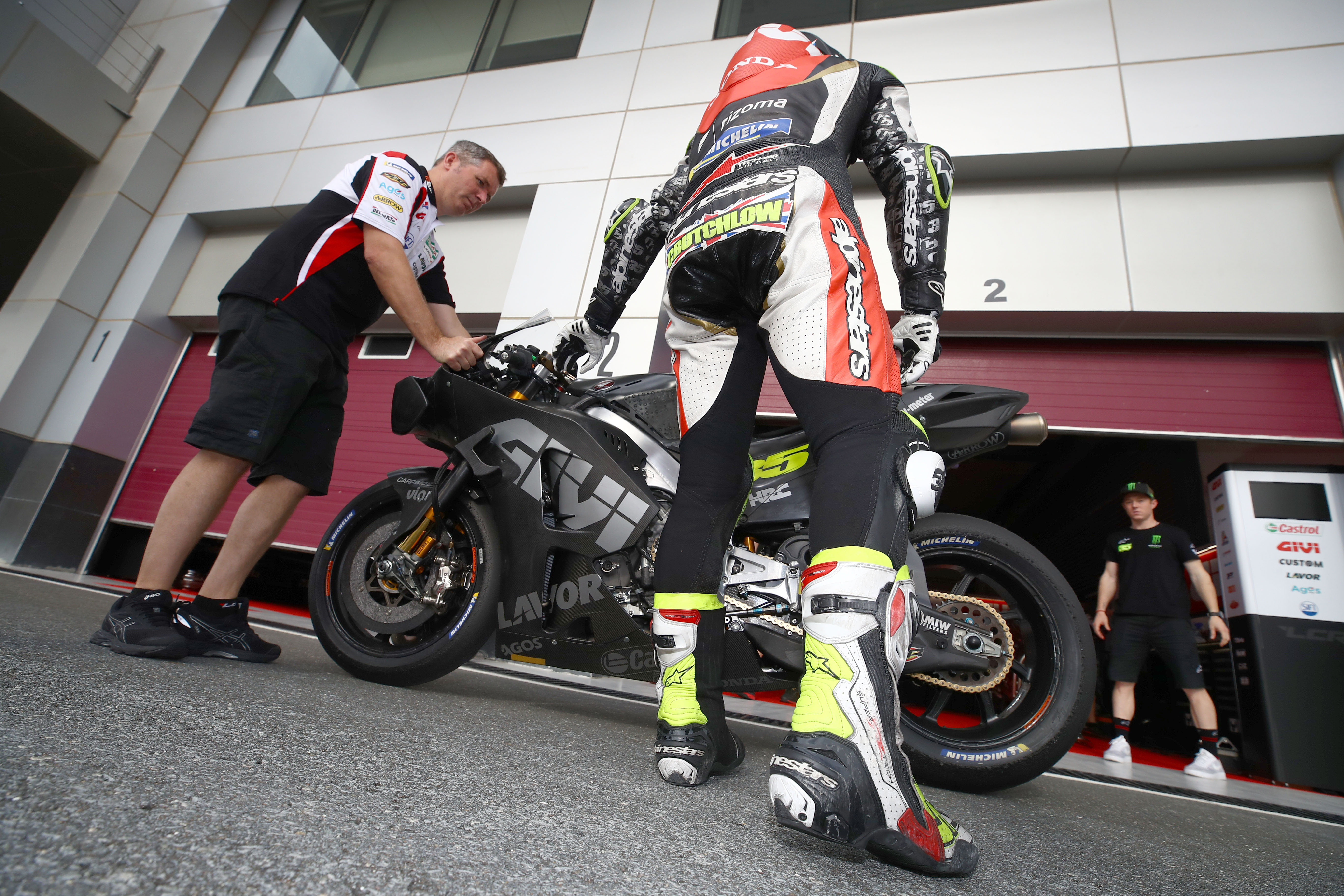 "When the manufacturer trusts in a team, it is valuable," they say. "If you don't have a good bike it's easy to be like it was in the past where a good result is just a dream, but we've become regulars in the top group since we've had the chance to have factory bikes."
After bike costs come rider salaries in terms of significant outlay. In some cases paid in part or in full by a manufacturer, in most cases, teams still have to put down a big chunk of cash to secure a top rider.
This is something that varies dramatically from the front of the grid to the back, one team boss admitted: "When you consider that what Ducati paid Jorge Lorenzo for one season – just for his salary – that's the entire budget we need for the season. When you realise that, you realise how much that wages can affect your entire budget!"
With riders like Cal Crutchlow, Jack Miller and Fabio Quartararo now able to demand wages that wouldn't have been unheard of in factory teams only a few seasons ago (and backing up their price with impressive results), costs have increased there too.
Understandably one of the areas where people are most hesitant to state hard facts, the range looks to stretch from around €250,000 to €1.5million, quickly adding another two or three million euros to any team's budget – and that's before the even more confidential area of success bonuses are mentioned!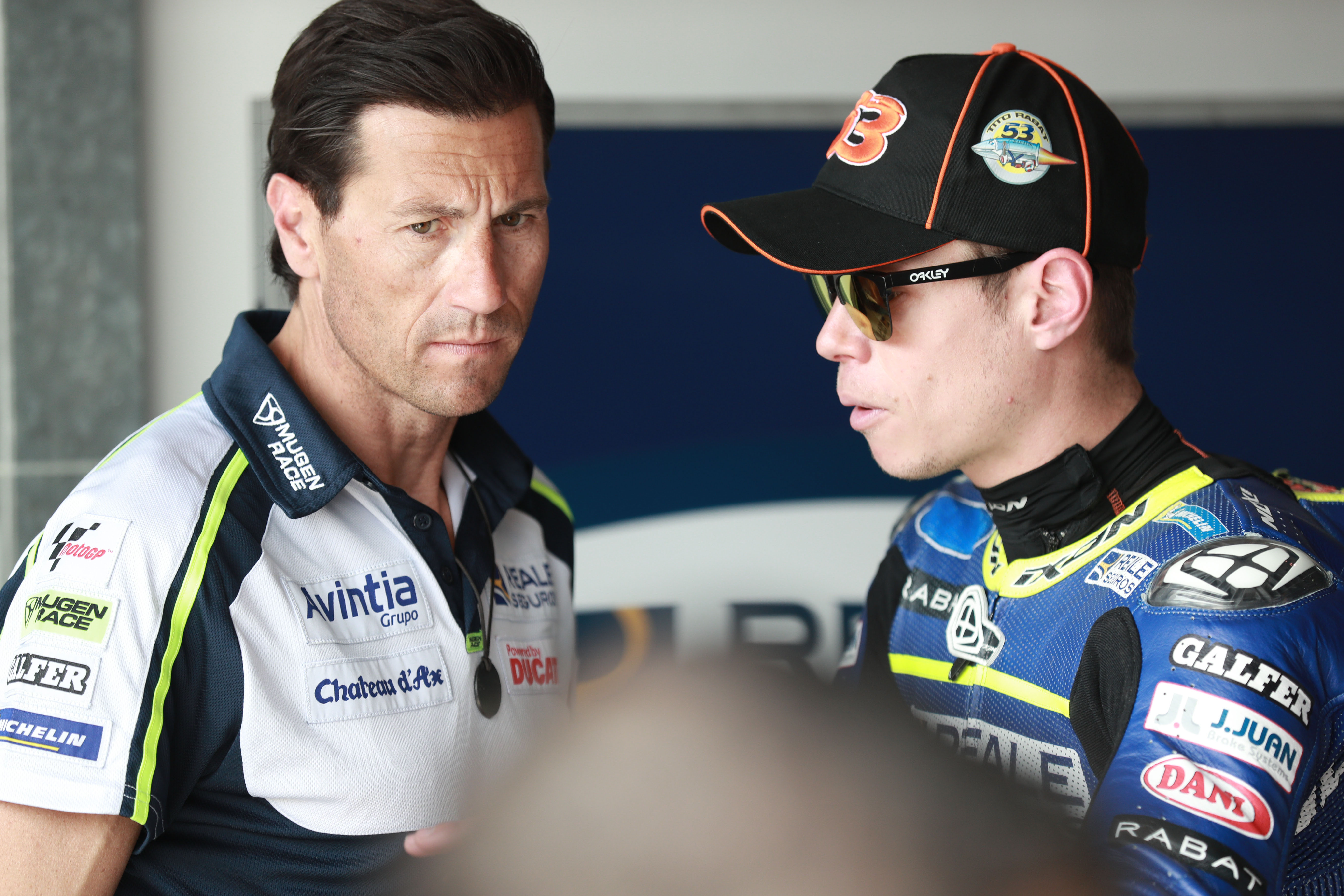 Gone are the days of riders paying for their seats, too. While there might be some trading that takes place, with racers being given sponsorship space on the bike to sell or Dorna making a contribution to ensure their ride, it's unlikely that there's a rider on the grid who isn't taking home a six-figure cheque in return for their efforts.
Yet despite running bikes that are better than ever and top quality riders, one thing that all the managers we spoke to are in agreement about is their position in the championship. All aware that they're unlikely to become title contenders in the future, one conceded that it's simply the nature of motorsport.
"Factory teams have different knowledge because they are the ones building the bike, and it's normal that they'll always keep something back for themselves," they said. "They give us support and help, but we'll never be the same as them. It's not because we're not able or because they really don't want to; it's just a natural process of development."
However, leasing a bike and paying a racer to ride it is only part of the jigsaw. On top of those costs comes the money needed just to make sure that you're ready to race every weekend. While some key parts like tyres are provided free of charge (with Michelin paying for the privilege) and others coming as part of sponsorship deals, there are still lots of parts that need to be bought and paid for.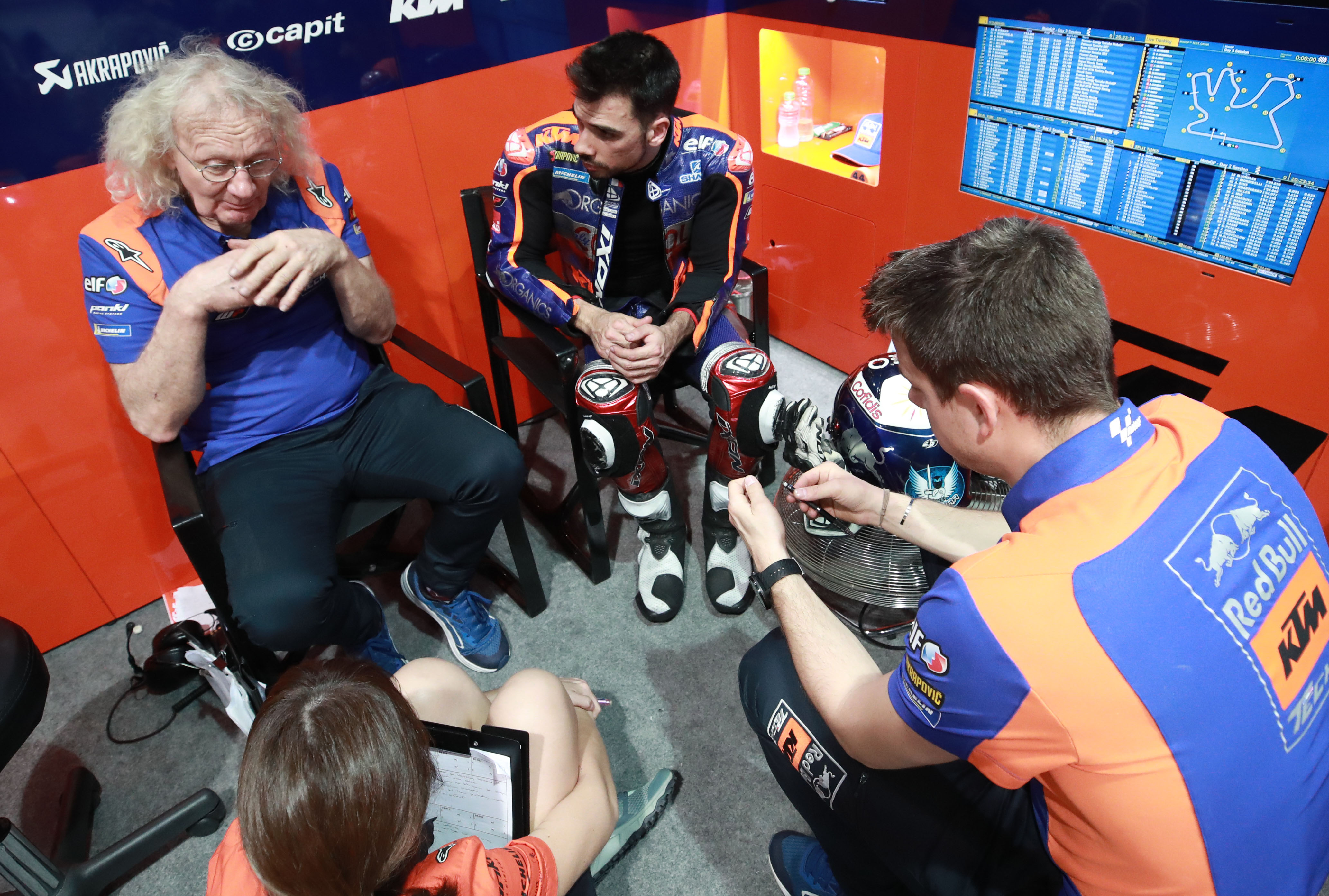 "Spare parts are a huge outlay," said an anonymous team boss. "Wheels, brakes, suspension, fuel, lubricants, and all the consumable parts that we use in the season is another €6 million. We have organised our team to fight for the podium and to try to win races, which increases those costs. Unfortunately, the other 20 riders want to do the same, so we have to spend the money!"
But the best bikes that money can lease and top riders to pilot them counts for nothing if you don't have the people behind the scenes needed to put the show on the road – and to keep the cash coming in to pay for it.
From crew chiefs and data engineers to chefs, press officers and sponsorship acquisition managers, it takes a lot of people to run a MotoGP team – and a lot of money to keep them moving.
A team head adds: "We have a problem because we have a competitive rider with a factory bike, and it takes a lot to support that. I have nearly 50 staff, distributed through technical, administration, logistics, commercial, hospitality, multimedia, workshop and head office departments. Excluding the riders, the wage bill is nearly €2 million a year. We spend another €1.2 million or so in travel expenses to move them around."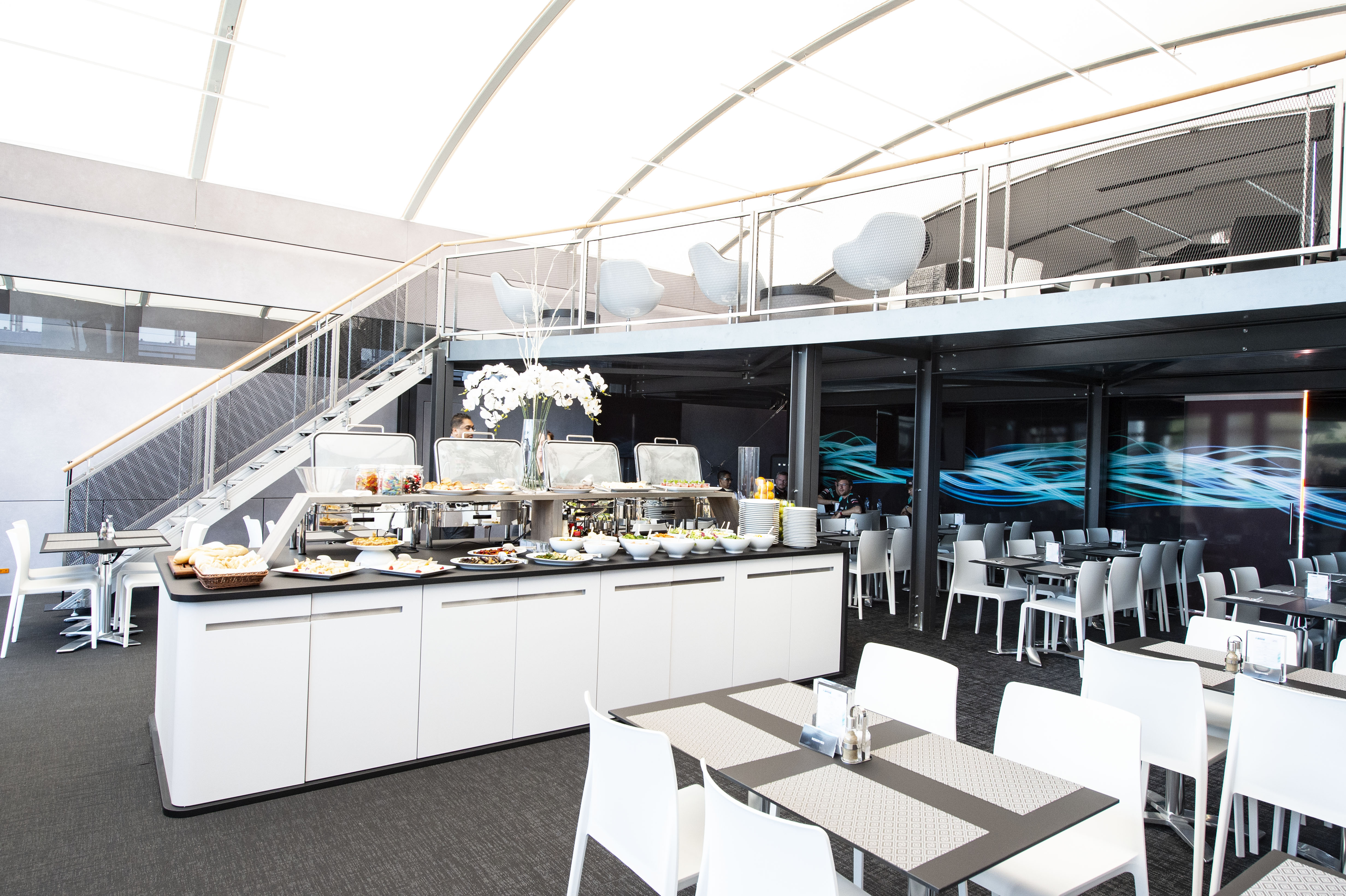 Then there's all the other costs that don't seem so obvious but which can quickly add to the budget.
Half a million to maintain warehouses and workshops for maintenance and storage between races and over winter. Another six-figure sum to run the eight trucks it can take for even a satellite team, and close to a million Euros to feed, house and look after sponsors and guests in the squads' increasingly-elaborate hospitality units all quickly builds up.
There are benefits to being an independent team too, though, with Dorna's significant investment back into the series the prime one among those. Each team receives a down payment of €2 million per rider per season, originally designed to cover the cost of leasing bikes from factories.
A genius move and one of the key factors in allowing satellite teams to become competitive for the first time since before the 2008 recession, it has ensured that every bike on the grid is of a high standard and that the teams who can find more sponsorship can run factory-spec machines.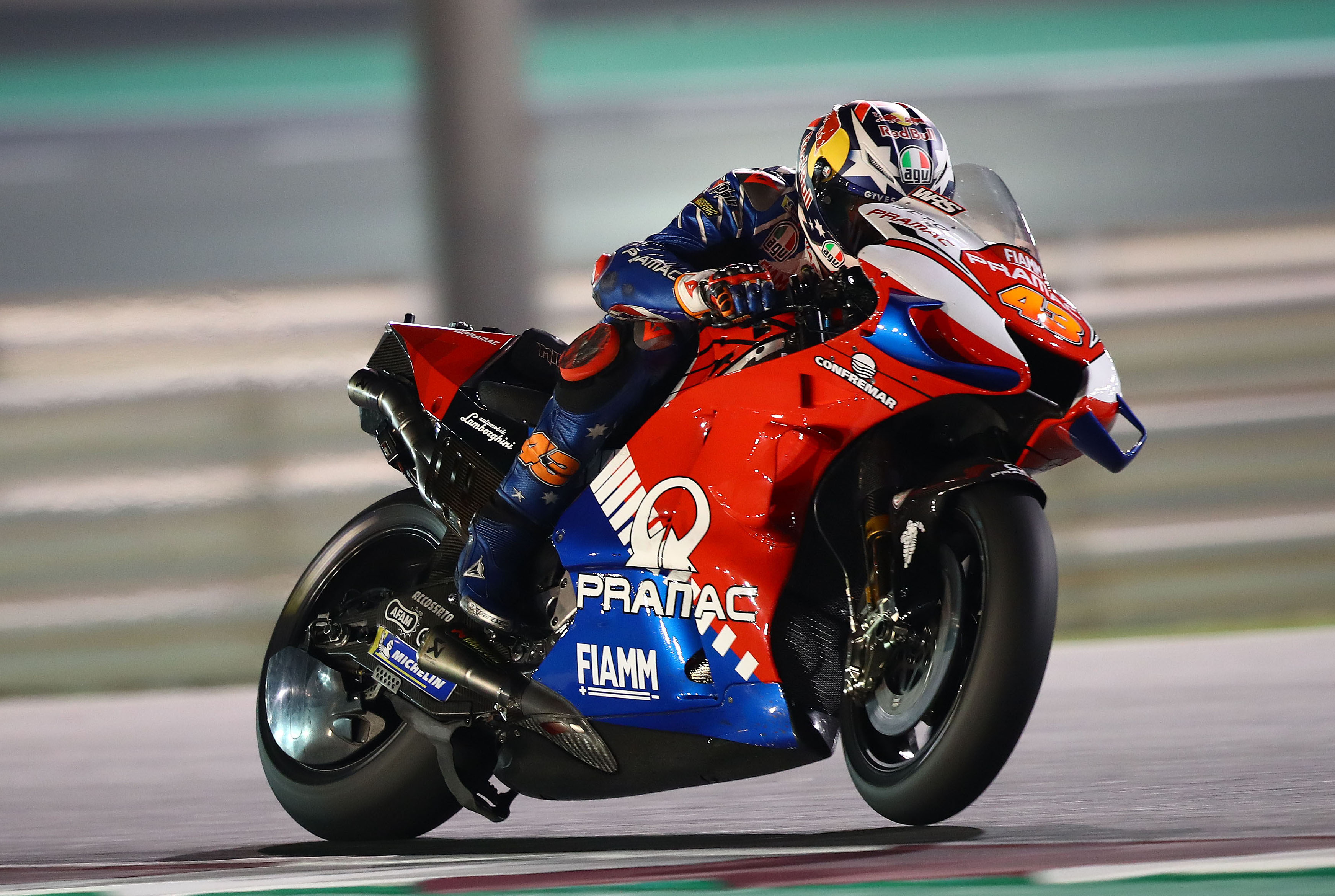 And Dorna's support doesn't stop there, either, with additional help coming in areas like travel and logistics. Able to negotiate better prices as a bulk buyer, it means that teams also see a knock-on effect in their budgeting.
"The Dorna agreement with every factory and every team means we get a €4m contribution, which is very helpful," explains one paddock insider. "They also contribute in other ways too though, helping with travel allowances and logistics. Without their support, I think there would be no independent teams."
The teams are well aware of how lucky they are with that agreement, too. Set to expire at the end of the 2021 season, they know that the situation in MotoGP is heads and shoulders above other sporting series where performance plays a big role in the allocation of profits.
"We don't have to look at F1 to look at how to share the series' money. F1 give more cash to the teams that already have the most, which makes no sense. Only in MotoGP do we have a very democratic sharing of the profits, and it's something that we should push very hard to keep."
So how do you pay for all the rest? While support from the organisers is generous, most teams still need to find at least €5 million from sponsors – something that never gets any easier, as this team boss explains: "Today, I don't think any factory team is getting this much from their title sponsors – so imagine how hard it is for us to find it.
"But we manage every year to keep going, so that shows that even when the results aren't always there we are still able to do something right!"
It's not yet clear what impact the coronavirus pandemic and subsequent delay will have on the teams' financial situations going forward. Again somewhere Dorna has been quick to step in and provide monetary support, at least one team boss is nonetheless concerned about what could happen next.
"Sponsors want to see a bike on the track, and payment terms are always related to the start of the season," they say. "When they see you racing, they don't mind paying. That's pretty normal in business, but we're not a business where we can show ourselves 365 days a year.
"We normally spend four months paying mechanics, booking travel, arranging logistics and preparing new bikes, but the bank account is empty. Many times, that's what kills teams."
Like many other series, all MotoGP teams are still going to have costs this year, but without the racing and consequent sponsorship money to balance the books. Like many, MotoGP faces a difficult time weathering the storm.
The pictures in this article do not correspond to any anonymous sources quoted and are not positioned accordingly