Alex Marquez's changes in circumstance over the past 12 months have been nothing short of miraculous.
He's gone from the high of being crowned Moto2 world champion to the low of seemingly being the Repsol Honda rider no one wanted – before shutting all his critics up by taking two MotoGP podiums in a week.
So how exactly has he been able to turn around his form in such a short period of time and become the only Honda roder to score a podium in 2020 not once but twice?
It's pretty clear that Marquez was never going to jump onto the MotoGP Honda and immediately become a frontrunner
Part of it is down to Marquez's own steady style. He's a diesel engine, not petrol-powered, in that he has always throughout his career taken time to get up to speed – but once he's there, he's been able to maintain his momentum.
It took him three seasons to win a Moto3 world championship, with his challenge not really beginning until halfway through the 2014 season.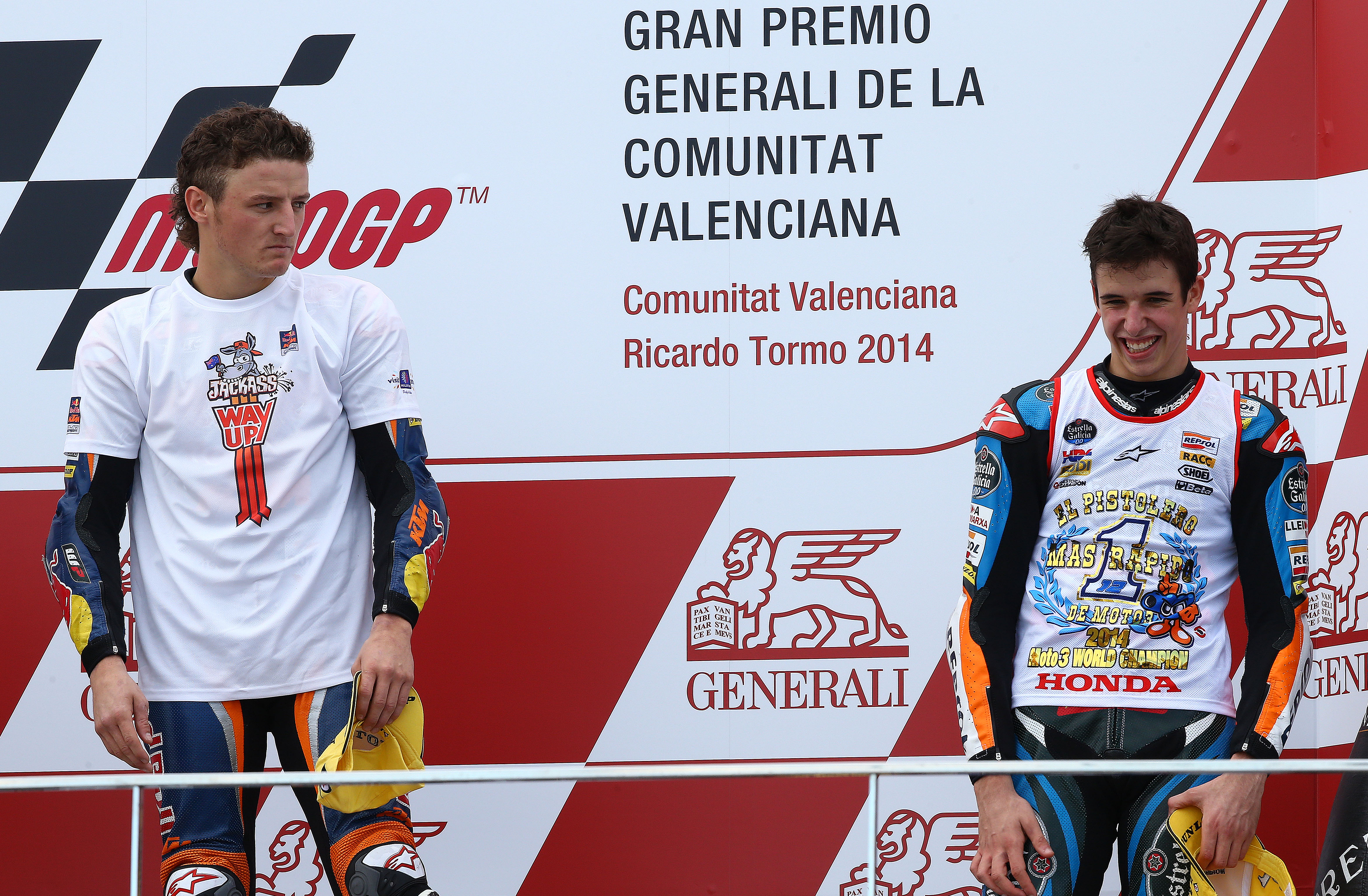 Taking back to back victories at Barcelona and Assen fired up his year, though, and he went on a charge that earned him six podiums from the final seven races and championship victory over Jack Miller at Valencia by a mere two points.
His time in Moto2 was similar. Not a podium finisher until the end of his second year in the class and not taking wins until year three, it took him until year five to finally build up enough speed to become a consistent race winner in 2019. As always though, once that consistency arrived, the title soon followed.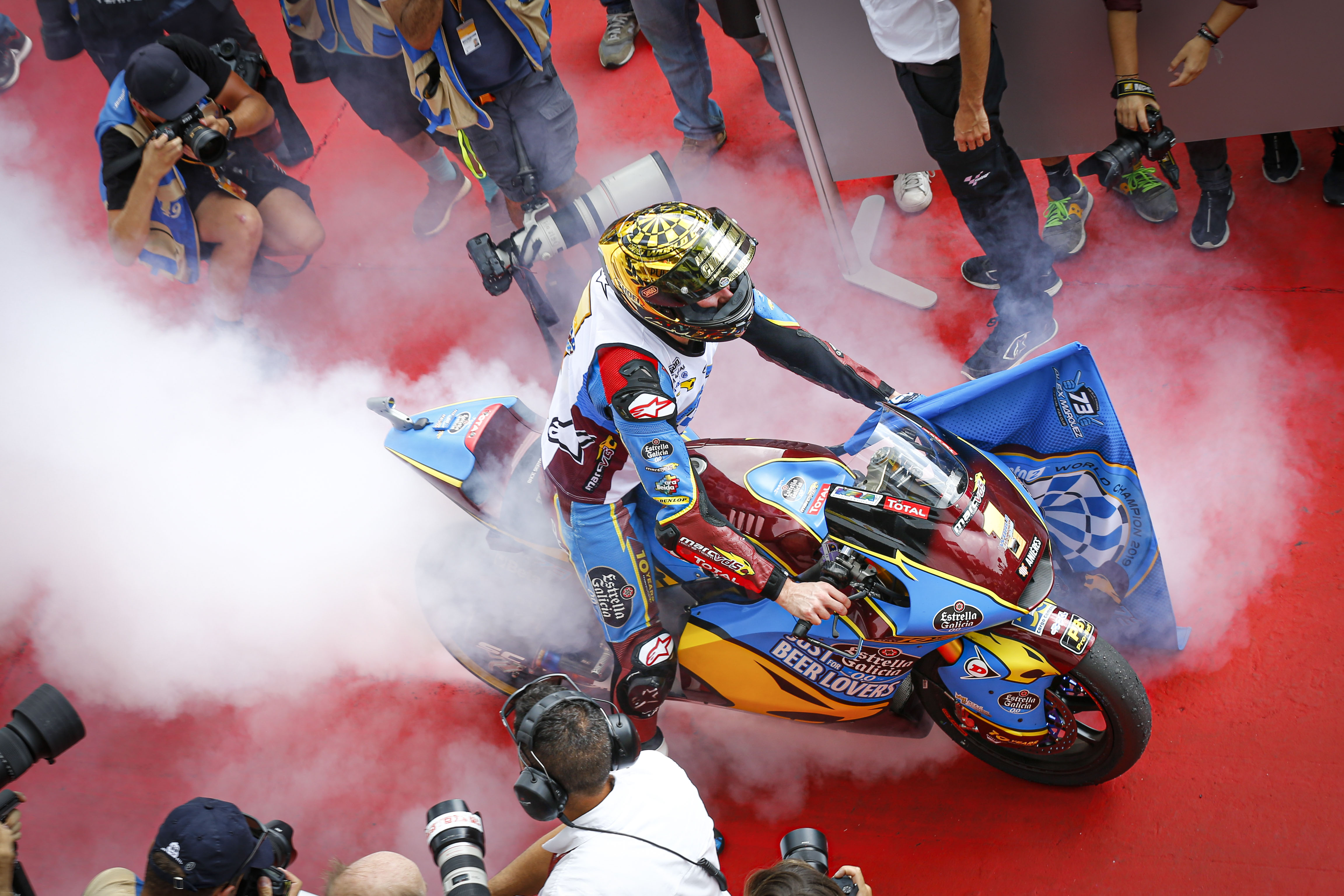 With those two campaigns as context, it's pretty clear that Marquez was never going to jump onto the Repsol Honda MotoGP machine and immediately become a frontrunner, but that more time would be needed before he was able to show his real potential.
In fact, that might even make it something of a surprise that he's needed only 10 races in his MotoGP career to unlock the secrets to going fast on the series' most difficult bike.
However, the bizarre circumstances of the 2020 championship have undoubtedly helped him out, by letting him get on with the job in hand without the distraction of being surrounded constantly by critics and doubters.
Criticism of Marquez started almost as soon as he was announced as Jorge Lorenzo's last-minute replacement at the final round of 2019 at Valencia, only a few weeks after clinching the Moto2 championship.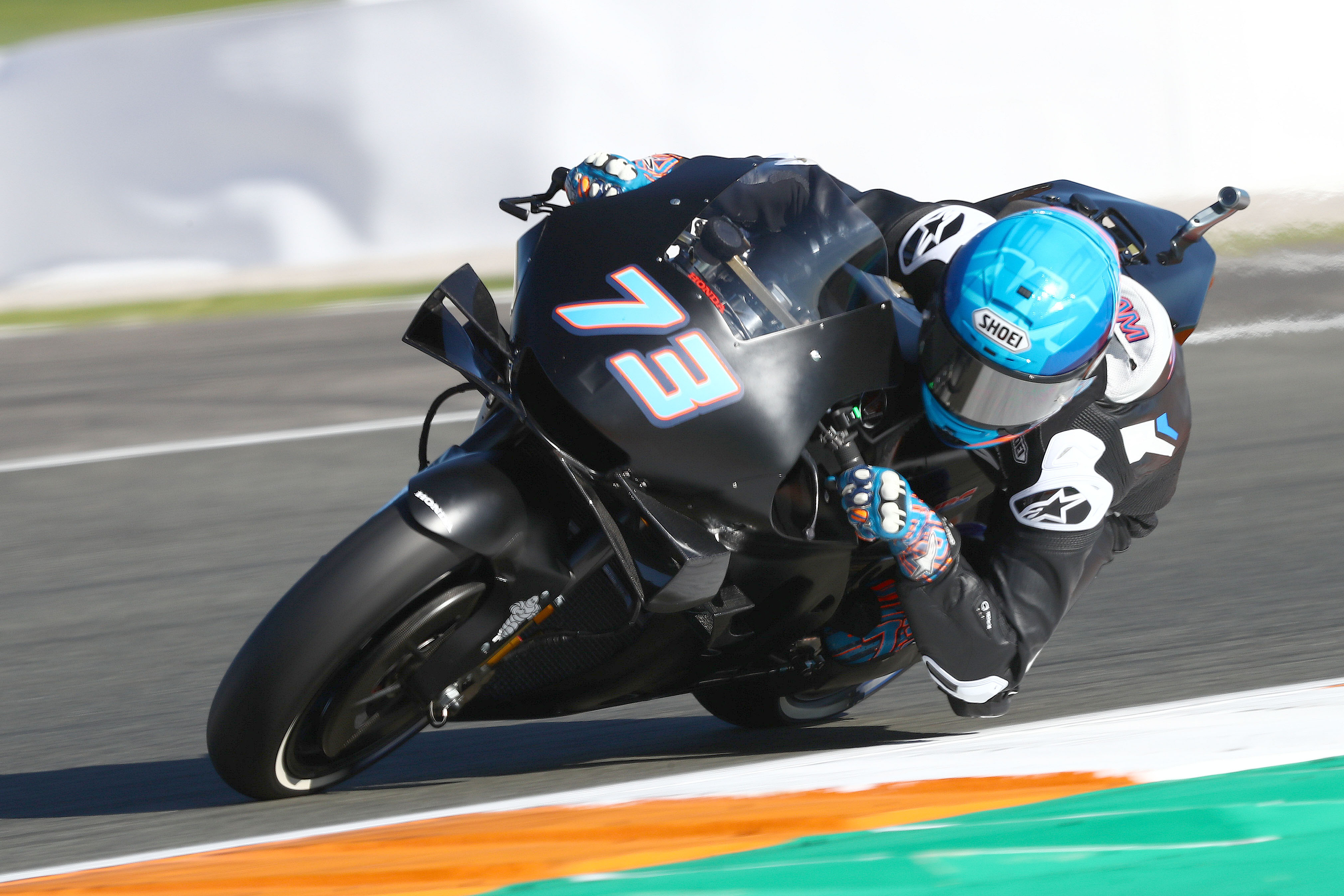 He was deemed too unsuccessful and unworthy of one of the most sought-after seats in motorcycle racing, and his critics were quick to ignore his status as a two-time world champion and instead claim that the only reason he got the ride was the influence of older brother Marc, his new team-mate and Honda's dominant world champion.
As a brief side note, Alex Marquez started Sunday's race at Motorland Aragon as one of only two double world champions on the MotoGP grid. The other, Johann Zarco, won both his crowns in Moto2, meaning Marquez was the sole rider to have won two in two classes.
Honda then seemingly agreed with Marquez's critics before the delayed championship even started, booting him out of the factory team for next season and bringing in Pol Espargaro from KTM to be his brother's new team-mate.
By demoting Marquez to satellite squad LCR, Honda actually did what many believe it should have in the first place.
Many of those attacking Alex Marquez's MotoGP deal weren't arguing that he didn't deserve to be in the premier class at all, but that giving him time to build his confidence at LCR would have been more logical than thrusting him straight into the factory team alongside Marc.
Instead three-time MotoGP race-winner Cal Crutchlow could've been moved up to the factory bike.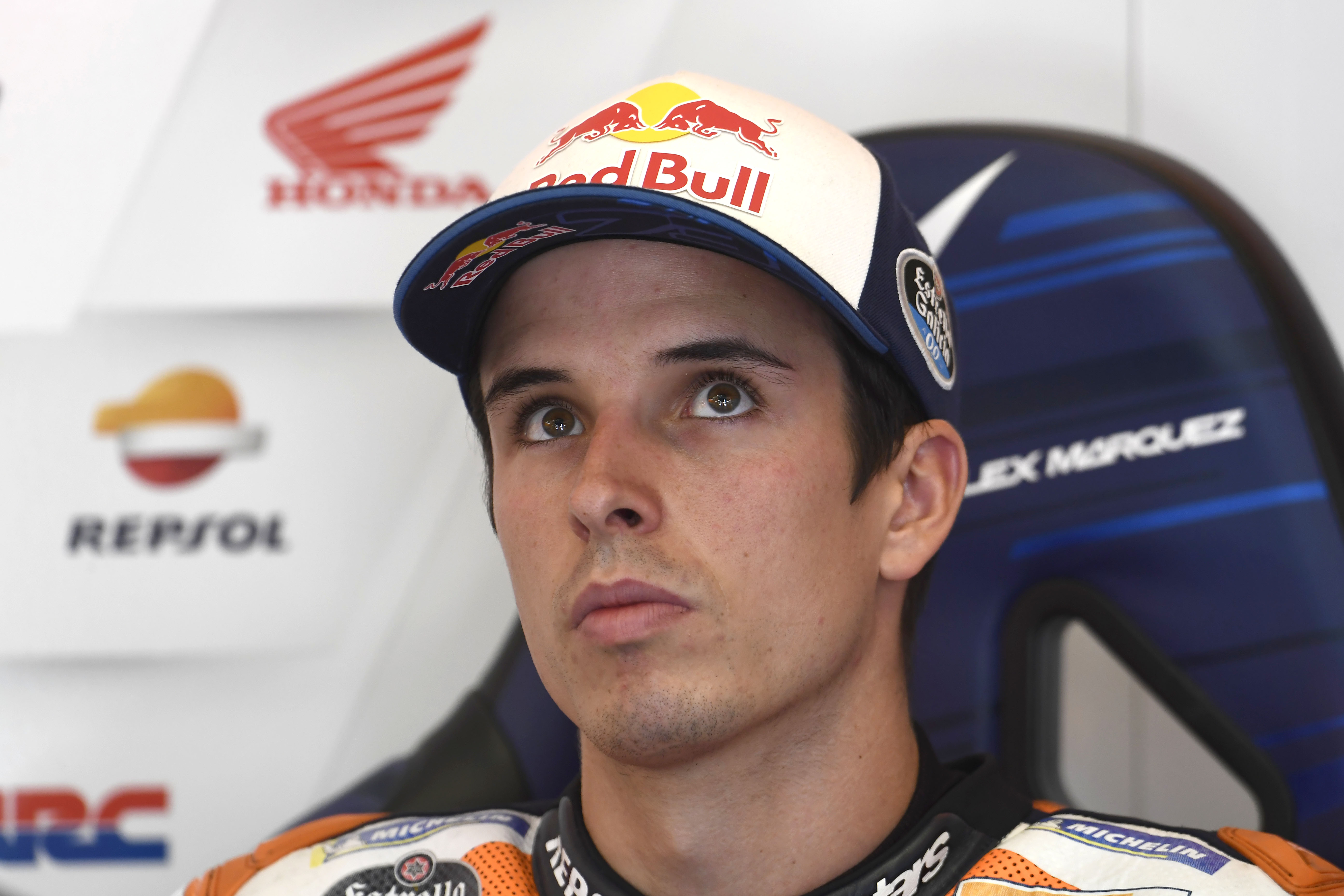 Demoting Alex for 2021 before he'd even raced in 2020 was a completely textbook move as far as Honda boss Alberto Puig's tough style of rider management goes, but it can't exactly have come as a shot of confidence for the younger Marquez brother as he prepared to take on the physically aggressive RC213V after a difficult testing campaign.
But that's where 2020 came along and finally gave Marquez a bit of relief from the insane pressure that comes with riding MotoGP's most famous orange bike.
Running this year behind closed doors and away from the constant attention of fans, journalists and TV cameras, it's given him the space he needs to get on with things.
The fact it's been Stefan Bradl and not his big brother sitting on the other side of the garage has also made 2020 much easier
He's been able to ride his bike and chill out in the paddock without worrying too much about all the other pressure that comes from being a Spanish Repsol Honda rider.
There are no autograph sessions, no PR appearances, no video shoots – for the first time in a long time, there's the ability to just get on with riding a motorbike.
That's made for an easier transition than he could ever have hoped for. No stranger to media attention thanks to his status as a two-time world champion and his familial ties, he knows how to deal with it all – but that doesn't mean it isn't still a distraction.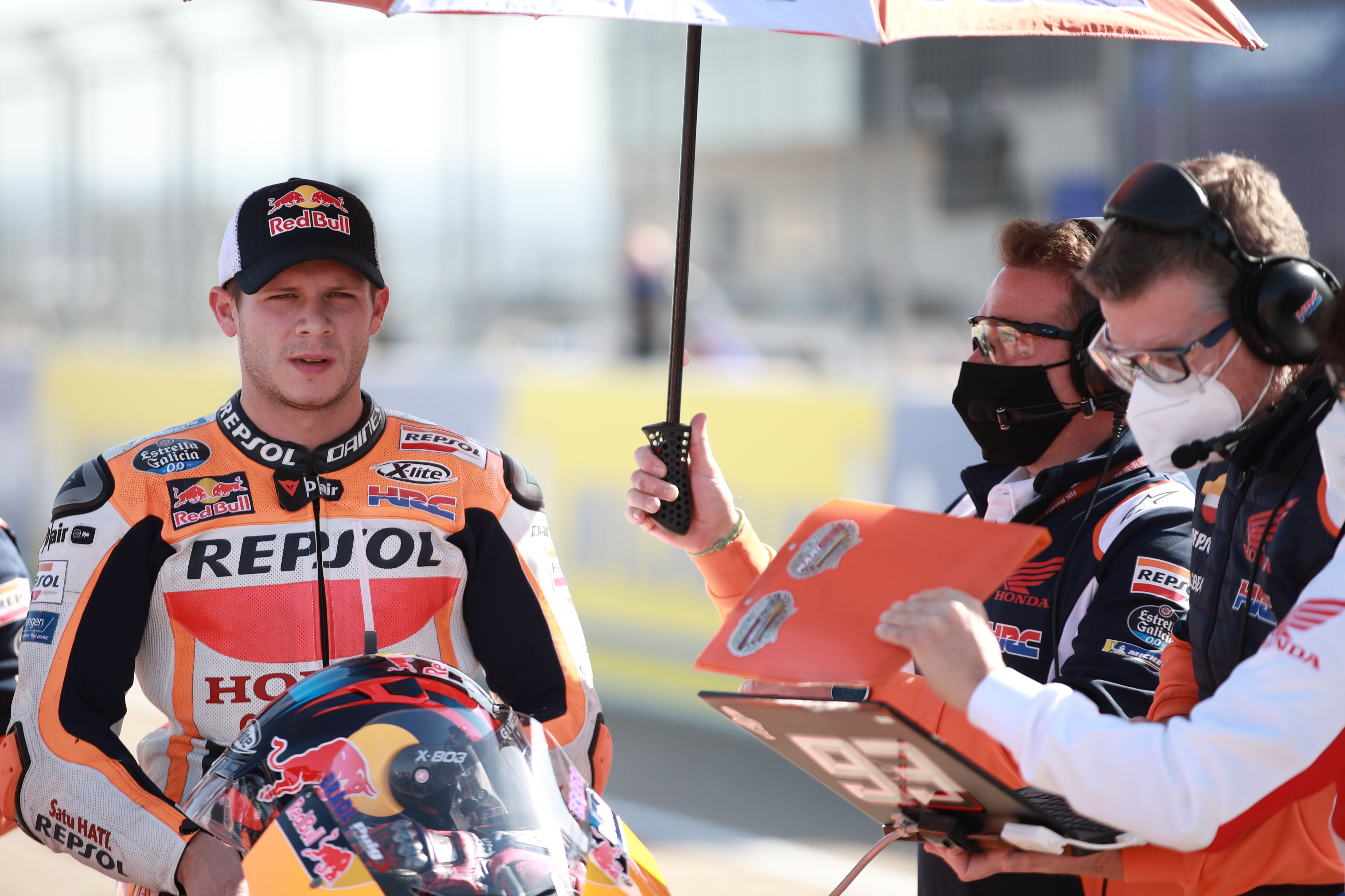 There's another part of 2020 that, while he's probably loath to admit, has made the year much easier: the fact that it's been Honda test rider Stefan Bradl and not his big brother sitting on the other side of the garage for the vast majority of the season.
Injured at the opening round of the championship at Jerez when he badly broke his right arm, Marc Marquez has missed the opening 10 rounds of the 2020 championship, with no signs yet of a return.
That means that, unlike throughout pre-season testing and up to the point where Marc crashed out of the podium battle at Jerez (when Alex was 13th), Alex can't be constantly held up to the measuring stick that is his brother.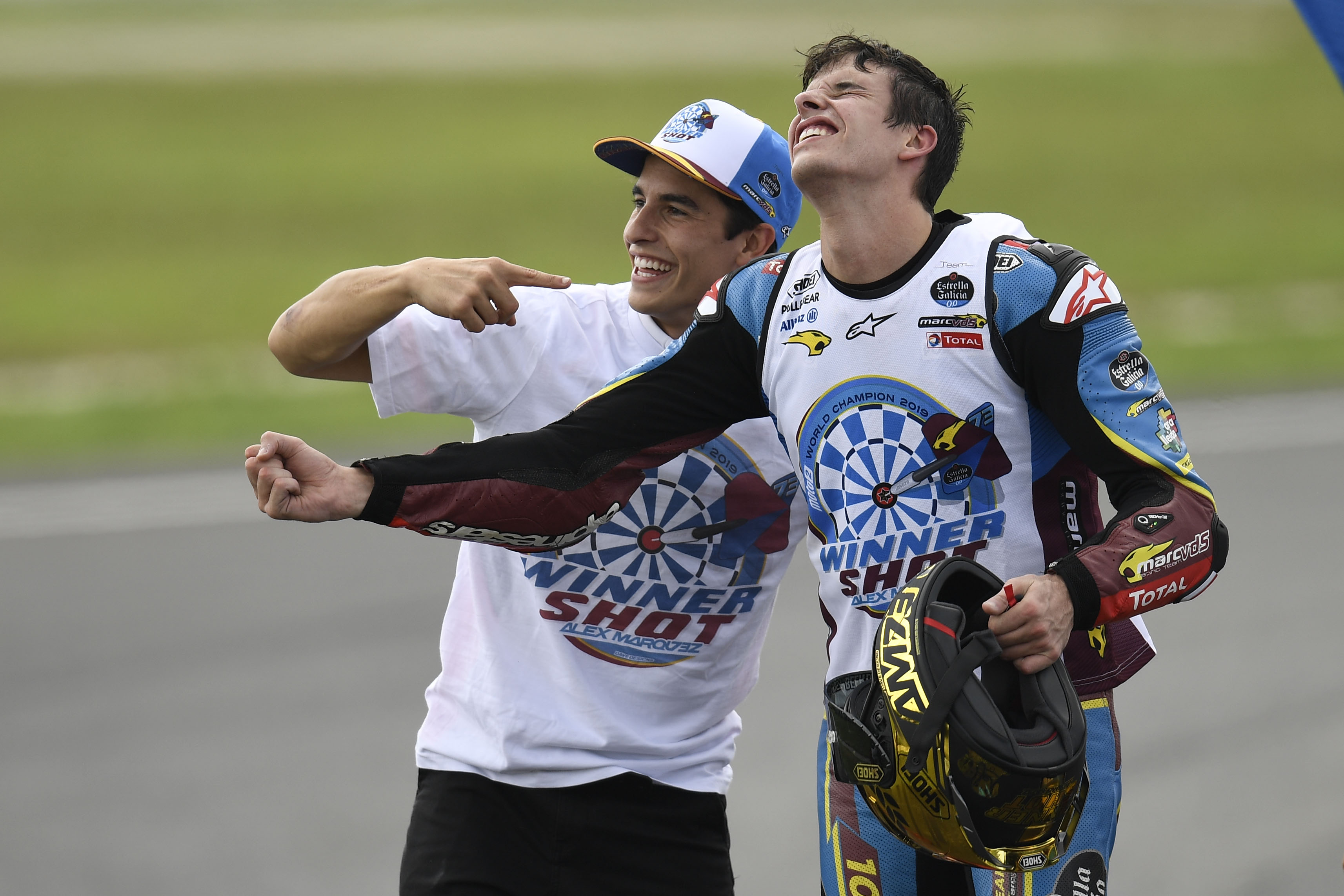 Constantly judged throughout his career by comparisons not to his immediate rivals but to his brother (just like Moto2 title contender Luca Marini is to his brother Valentino Rossi), the absence of Marc in 2020 has allowed Alex to instead steer his own course. And what a course it has been so far.
His impressive first premier class podium at Le Mans would have been easy enough to write off as a one-off wet weather performance.
But to back it up a week later with an incredible charge through the field at a bone-dry Aragon proves just how far he's come in a short space of time.
Excitingly, he's got the chance to go one better sooner rather than later, too. The series stays at Aragon next weekend for another go, and with his diesel engine fired up and a race worth of experience filed away, it's entirely plausible that the first Marquez victory of 2020 comes from an unexpected sibling!