Marc Marquez has had his six-week check-up at Madrid's Hospital Ruber Internacional today following last month's grafting surgery to insert a piece of bone from his pelvis into his right upper arm.
That operation was the latest step in repairing the damage caused all the way back in July 2020 when he crashed during the opening round of the MotoGP season.
In confirming that everything is going according to plan with his recovery in a brief statement released on Thursday evening, Honda has also highlighted the long road ahead for Marquez.
"Today Marc Marquez has gone to the Hospital Ruber Internacional for a medical check-up," the team statement said.
"The eight-time world champion has visited six weeks after the surgery performed on December 3 for an infected pseudarthrosis of the right humerus.
"A satisfactory clinical and radiographic evolution has been confirmed for the time of evaluation.
"Marquez will continue with the specific antibiotic treatment and with a functional recovery programme adapted to his clinical situation."
The fact Marquez is still receiving antibiotic treatment six weeks after the operation is a consequence of having contracted an infection in the bone graft, and it means that he is still far from on the road to recovery.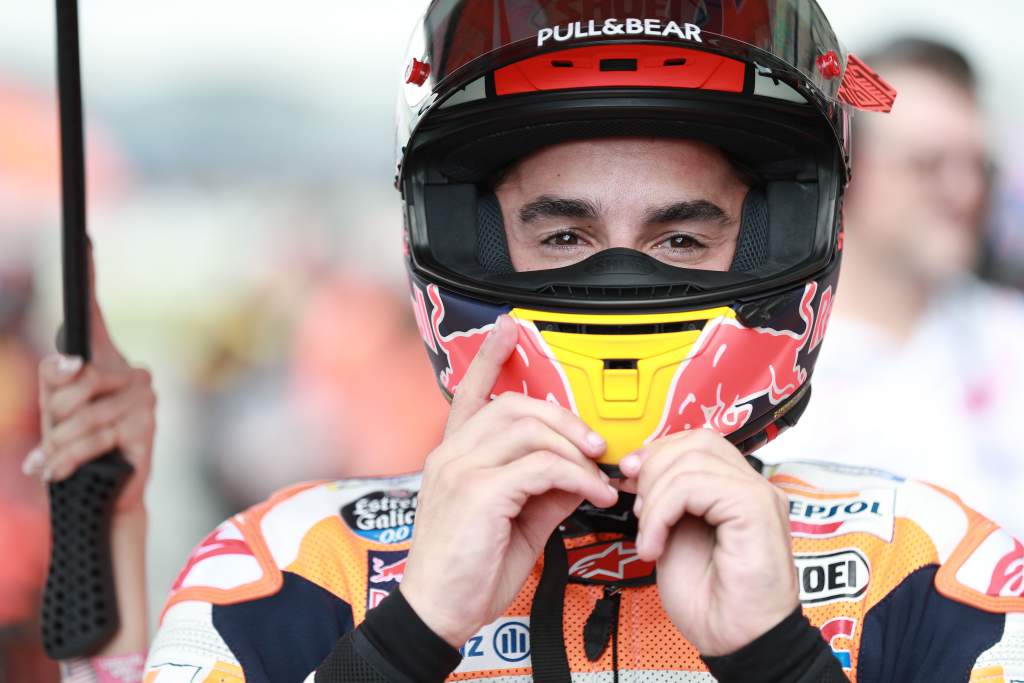 The infection blow could set his comeback hopes back by months, and the hints of information in Honda's statement suggest the June return originally suggested by medical experts consulted by The Race is realistic.
Marquez is one of the few people in the paddock who is likely to welcome this week's news that the opening test of the year at Sepang has been cancelled, as it limits at least a little of the track time advantage his rivals will have by the time he returns to racing.