COVID-19 has already struck the 2021 MotoGP calendar by prompting the cancellation of the series' first pre-season test at Sepang.
That was prompted by Malaysia's decision this week to declare a state of emergency amid rapidly rising coronavirus cases.
It now seems like the test won't be replaced either.
Teams are meeting this afternoon via video conference in order for series promoter Dorna to suggest that the number of tests is reduced from two to one.
Sepang was due to host both three days of 'shakedown' running with test riders only, before the three days of official testing.
The expectation is that the shakedown will now switch to Qatar ahead of the remaining three-day official test, meaning the overall pre-season running goes down from nine days to six for teams and from six to three for the 2021 riders.
That potentially spells complete disaster for some in the paddock while coming as welcome good news for others.
Winners: Suzuki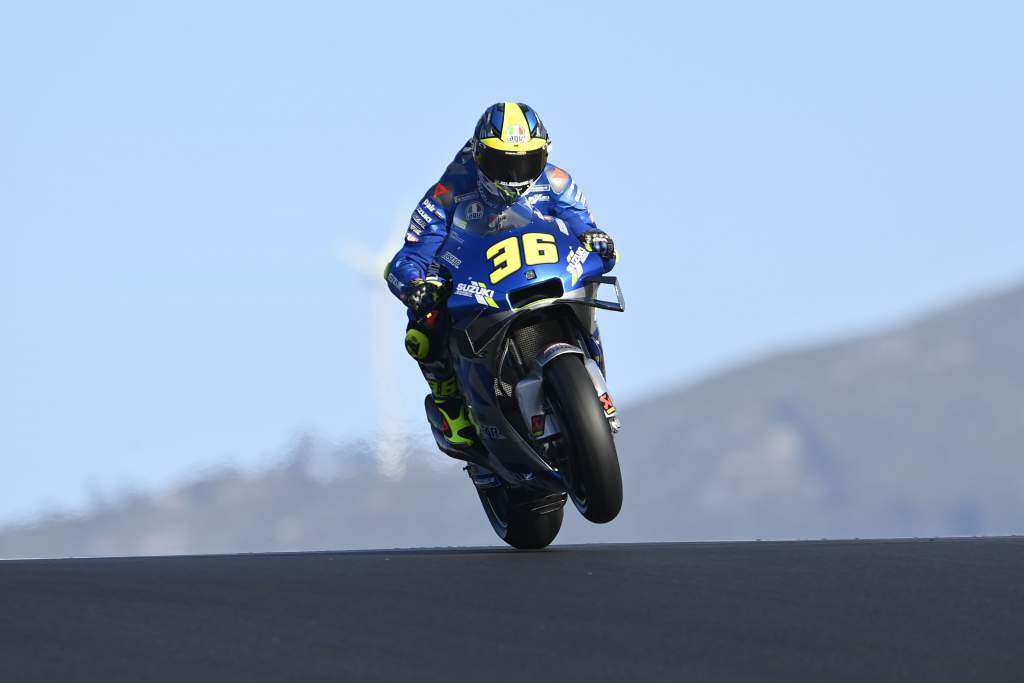 Having finished the 2020 season with a bike that was all round the best package on the grid, newly-crowned world champion Joan Mir and team-mate Alex Rins will be losing no sleep about the Sepang test cancellation.
Suzuki made huge strides with the GSX-RR over the winter break between 2019 and 2020, back when COVID-19 wasn't even on the radar.
It did more than enough hard work alongside test rider Sylvain Guintoli to ensure that it was able to challenge consistently at every single track on the calendar last year.
The team admitted after the 2020 season finished that there were still things to perfect with the new bike that it had yet to sort, so it won't quite start the year in the form it wanted to be in without the full testing schedule.
But the test cut undoubtedly hands Suzuki an advantage over rivals who needed the track time even more, so the balance of the news is an all-round positive for the champions.
Losers: Aprilia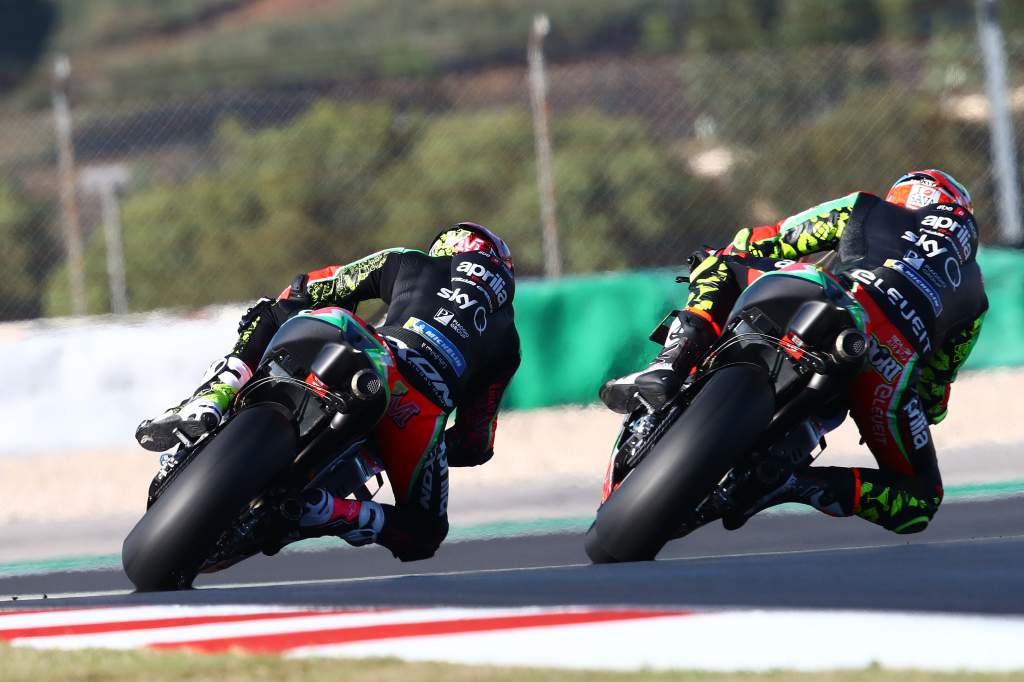 While Suzuki might have had all the time it needed in the winter of 2019, Aprilia didn't have anywhere near enough, and was the factory perhaps relying most on the 2021 Sepang test.
Aprilia introduced a brand-new motorcycle at the equivalent test last year after dramatically redesigning the RS-GP's engine, and has been playing catch up ever since. And it's still not there.
The current Aprilia is undeniably a much better bike than the previous iteration, but it was clear from the very beginning that it needed track time more than anything else as MotoGP's smallest team of engineers and programmers worked in particular on refining the electronic strategies needed to make the new 90-degree V4 perform.
The ultra-compressed 2020 season didn't help with that either, giving Aprilia no time at all in between blocks of triple-header races to come up with much new, let alone to allow test riders Lorenzo Savadori and Bradley Smith to try it out – especially after both were thrust into the thick of racing following Andrea Iannone's doping suspension.
Aprilia will still get some time on track ahead of the scheduled opening round in Qatar, but you can rest assured that somewhere in Noale a very worried technical boss Romano Albesiano is desperately trying to compress a nine-day testing schedule into six.
Winner: Marc Marquez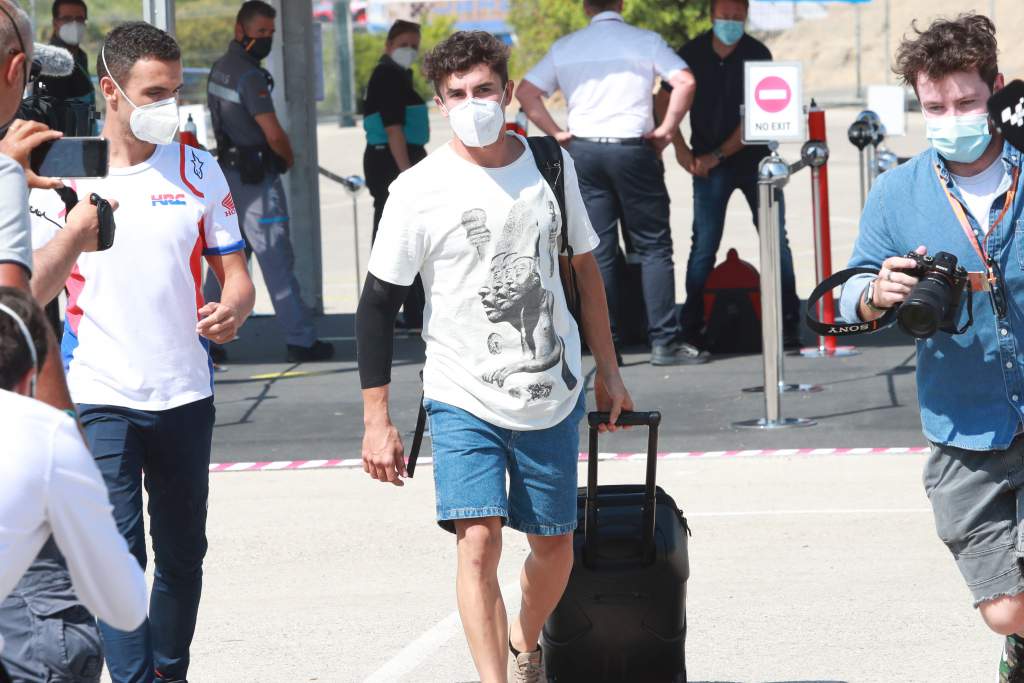 It's now all but certain that the injured eight-time world champion isn't going to be making a comeback for the opening round of the series.
Having missed the vast majority of 2020 following a broken arm at the first race in Jerez and a subsequent botched return to action only a week later, he's still suffering from the effects of that rushed comeback decision.
After Marquez underwent major surgery at the start of December to graft bone from his pelvis into his arm in an attempt to help it heal, initial rumours are that he's making slow but steady progress.
However, he's got a long road ahead of him as he makes his recovery, and it could well be the middle of the year before he's fit enough to contemplate a return to action.
That means that he won't be upset at all about the news that the Sepang test has been cancelled.
Due to be thrust back into the battlefield of MotoGP at some point this year with minimal preparation, every day fewer that his opponents have on their bikes is an advantage for Marquez, however slight.
The first person you have to beat is your team-mate, too, and the test cut will help Marquez out even more there.
It reduces new Honda signing Pol Espargaro's chances to experiment with the unfamiliar RC213V after four years heading up KTM's MotoGP efforts.
Losers: The rookies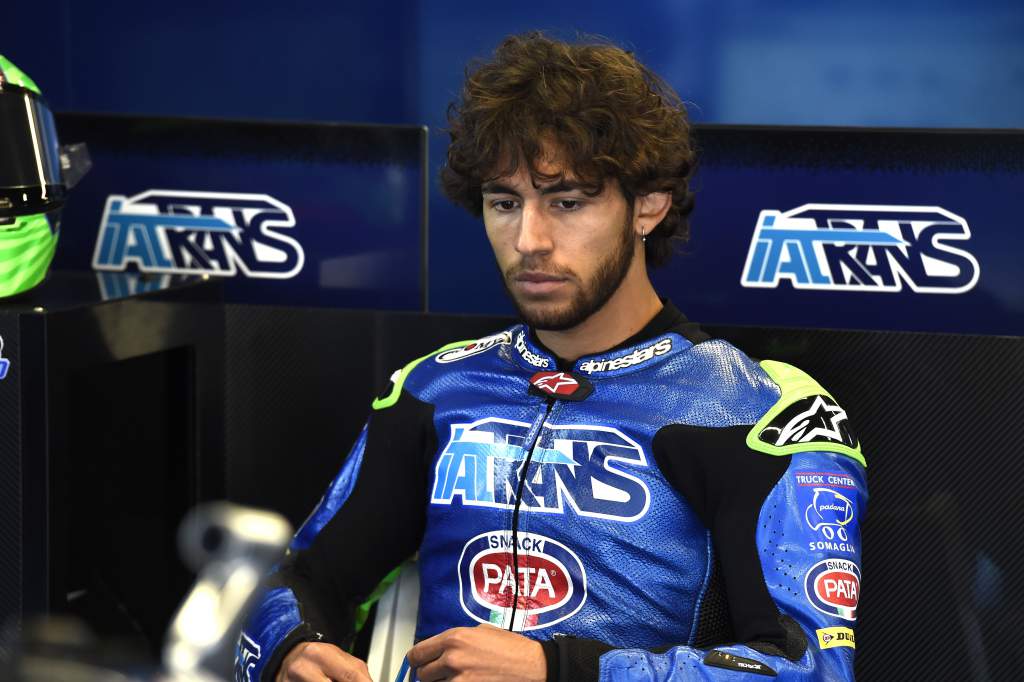 Imagine the position that Moto2 champion Enea Bastianini (pictured) and fellow second-tier graduates Luca Marini and Jorge Martin found themselves in when the news broke about Sepang being cancelled.
You spend your entire life waiting to be signed up as a MotoGP rider, you finally complete your career ambition, and you start counting down the days until your on-track debut – only to have it cancelled.
What makes it even worse for the three first-timers – who are all joining Ducati's revamped line-up across its satellite teams – is that the traditional end-of-season November tests, normally held at Valencia and Jerez, were also scrapped.
That means they'll go into the 2021 season as the least-prepared group of MotoGP rookies in modern times.
They are still allowed to run in the shakedown test – for which test riders, concession status teams (a label that now only applies to Aprilia) and rookies are eligible – so the one small piece of good news is they get six days of running rather than a mere three.
However, given that last year rookies like Alex Marquez and Brad Binder started out their first year with a whopping 15 days on track before their first MotoGP race, the new crop of talent is at a significant disadvantage.