The journey taken by new world champion Joan Mir through the incredible 2020 MotoGP season has been an amazing one, with rollercoaster highs and lows culminating in Suzuki's first world title in 20 years at yesterday's Valencian Grand Prix.
Though still only 23 years old, Mir's had plenty of experience and wisdom at his side in both 2020 and his entire two seasons with Suzuki, though, in the shape of veteran crew chief Frankie Carchedi.
One of the most crucial parts of the close-knit team that boss Davide Brivio has built around his new superstar, the half-British half-Italian engineer joined Suzuki alongside Mir at the end of 2018 – and brought a wealth of experience gathered through a long career in British Superbikes, World Superbikes and MotoGP.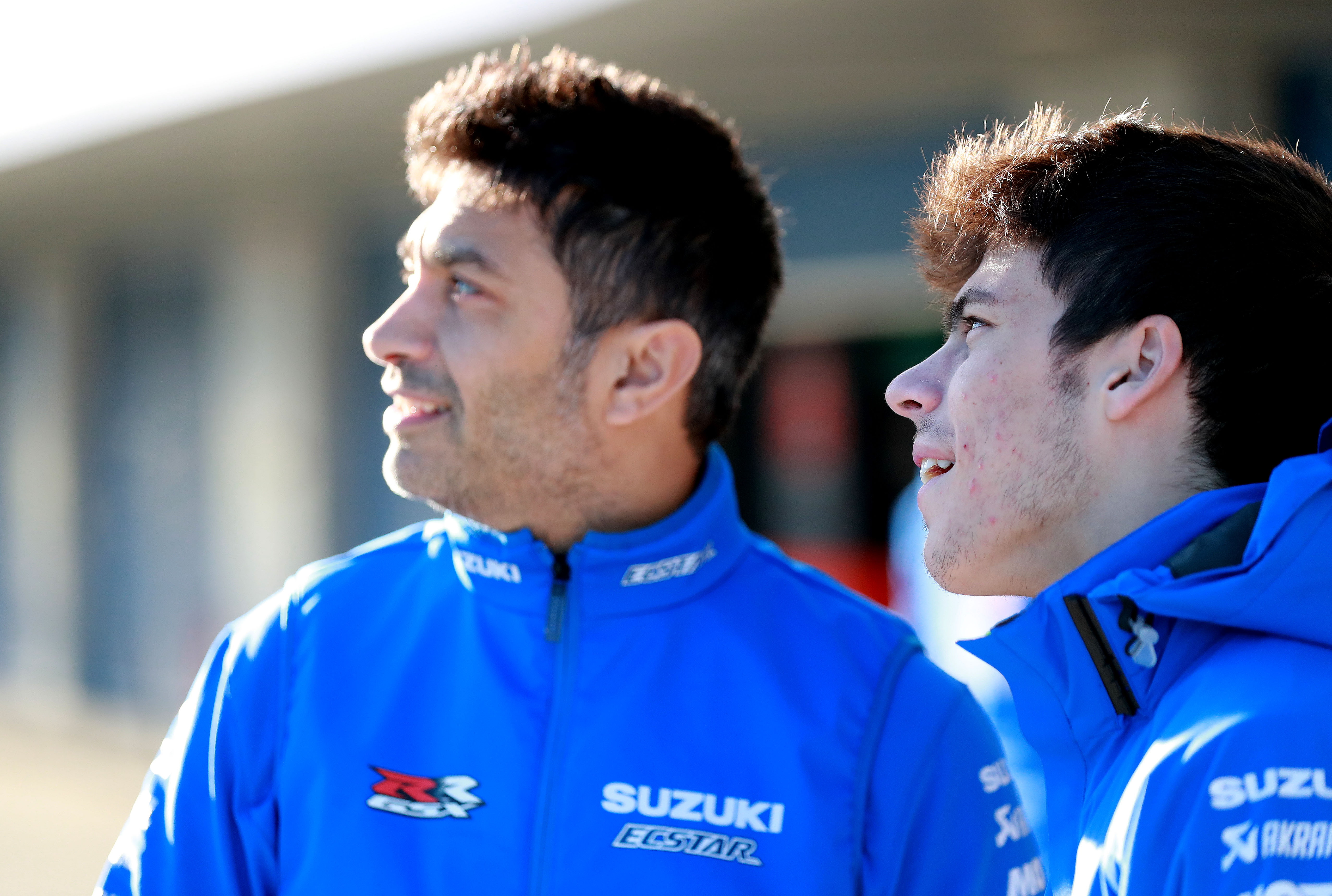 While Carchedi has insisted since day one that he saw something special in Mir the minute he looked at his data, it's been a case of taking a softly, softly approach as both rider and engineer learned what makes the GSX-RR tick.
That was the only approach to take, according to Carchedi.
"Our approach was very similar to a lot of others I've worked with," he told The Race, "with one year learning and a second year just absolutely putting it all into place and trying to dominate.
"It's a different bike and a different championship, but it's the same mentality I had with Greg Lavilla and with Leon Camier.
"When he wants to absolutely destroy a tyre in two laps there's no doubt he has the ability to" :: Frankie Carchedi
"The step with the bike this year is maybe bigger than people imagine, but it wasn't just a one-year thing.
"We have a two-year plan, and we really gave him six months last year basically riding the same thing, then made many modifications weekend by weekend so that he could understand the things the bike could do.
"From my side too, because I didn't have the experience running the bike, so I wanted to see what it could do too.
"Then we started to modify his position, because he didn't complain once – then he tried something and he was like 'woah.'
"We're on double figures now in terms of rider position, from seat height to handlebars to footpegs.
"We used last year to find the optimal set-up, although if you look at our bike it's not all blue – things are still being modified!"
That learning curve has been aided by Suzuki's secret weapon – 2014 World Superbike champion and highly-experienced test rider Sylvain Guintoli.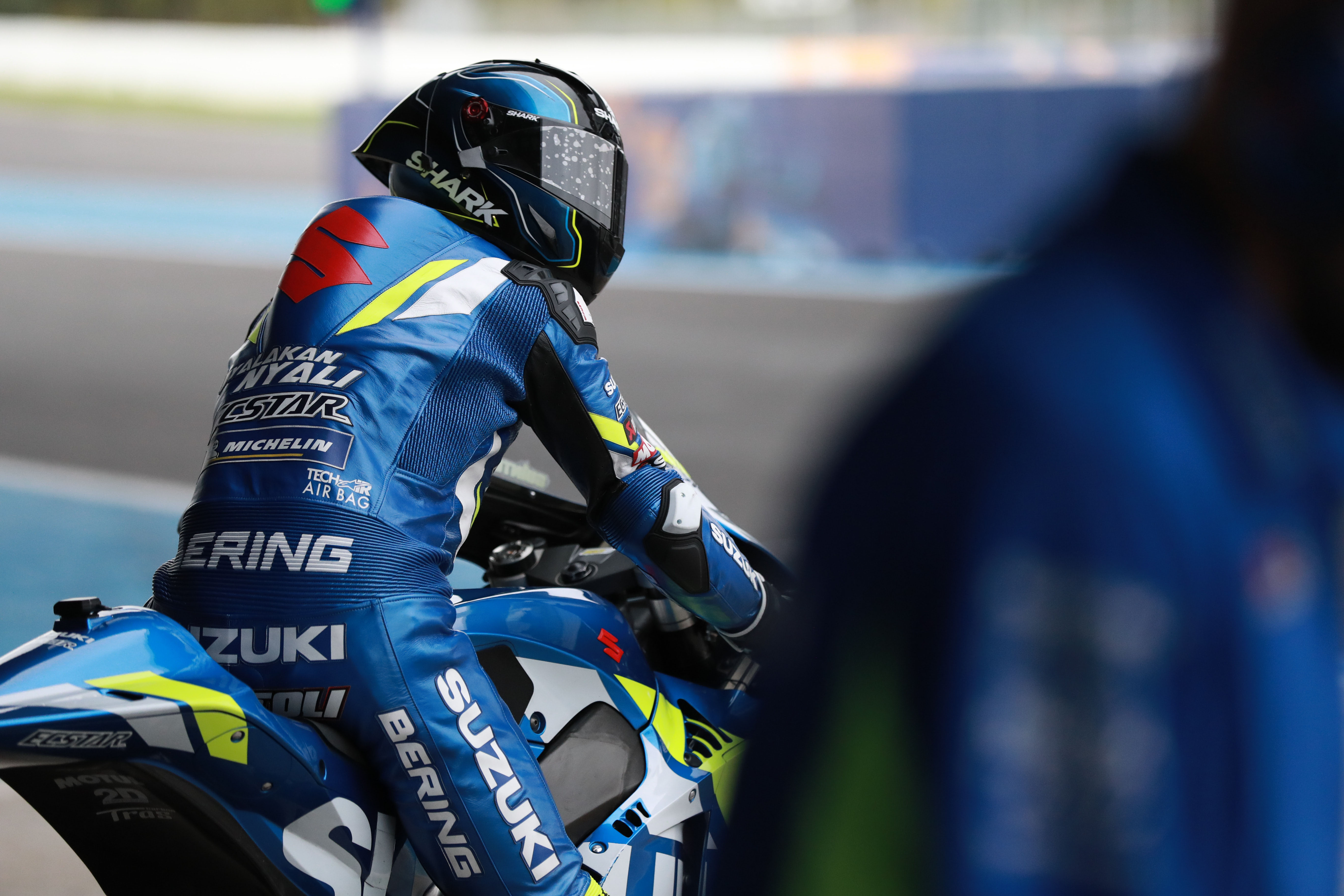 With Guintoli only able to help the factory improve the bike into a championship-winner but also giving feedback that Carchedi says is eerily similar to Mir's, that partnership has made the process as smooth as possible.
"The Suzuki way is to start where you finished, and we did that over winter," explains Carchedi.
"From there we've just developed the bike bit by bit. We've been able to compare the 'new' bike we tested here 12 months ago to the one we have now, and probably 80% of it is different. It has changed a lot.
"Quite often his comments are very similar to Sylvain's, even to the extent where they'll feel the same thing at Turn 4 on a specific track or Turn 8.
"It's quite incredible, and it means we've got the perfect test rider."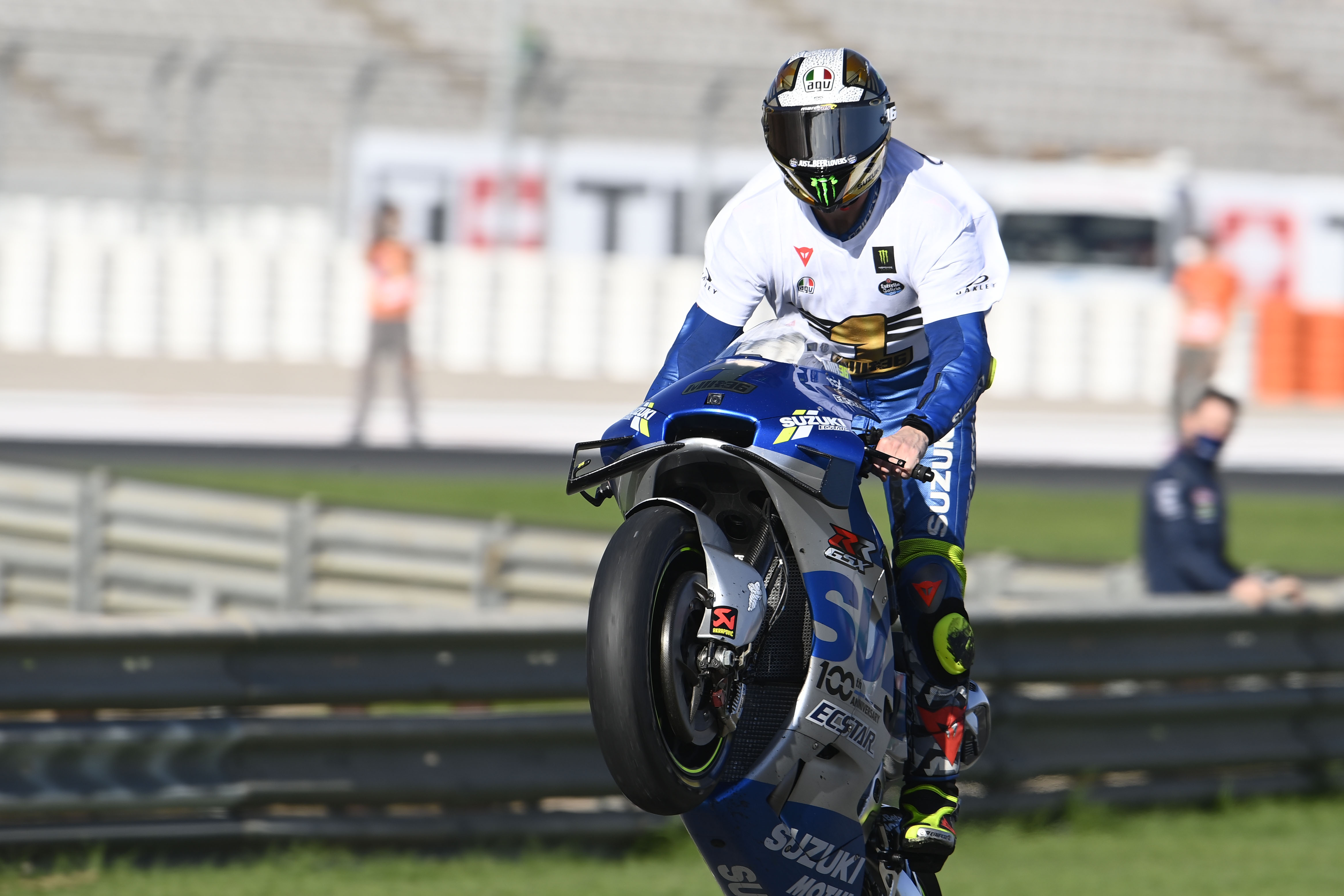 When combined with both Mir's incredible talent (more on that later) and also something that not every rider possesses – a keen intellect – it means that the new champion's a potent force when it comes not only to development but to honing his skills as a rider.
"There's a good cop, bad cop thing with him," according to his crew chief.
"When he wants to absolutely destroy a tyre in two laps there's no doubt he has the ability to, and we let him to at the start of last year.
"But then we started to teach him how to manage aspects of the bike, like how to manage the front and rear tyre.
"At no point have we tried to change him, we've just added ammunition to what he's already got" :: Frankie Carchedi
"This year, we've been constantly working on every single corner in every session – 'this one can be better, this one is great'.
"That followed on to the start of this year, until it became super clear that he was super in control of what he was doing.
"The only corner this year we've told he had to find a little bit more was Turn 3 in Barcelona – and in one session it was fixed.
"From a crew chief point of view you sometimes have to be careful with very young riders and very experienced riders.
"They might never be able to do a corner the way you want them to, because they've done it all their lives one way, but with him you tell him once and he does it the next lap.
"At no point have we tried to change him, we've just added ammunition to what he's already got."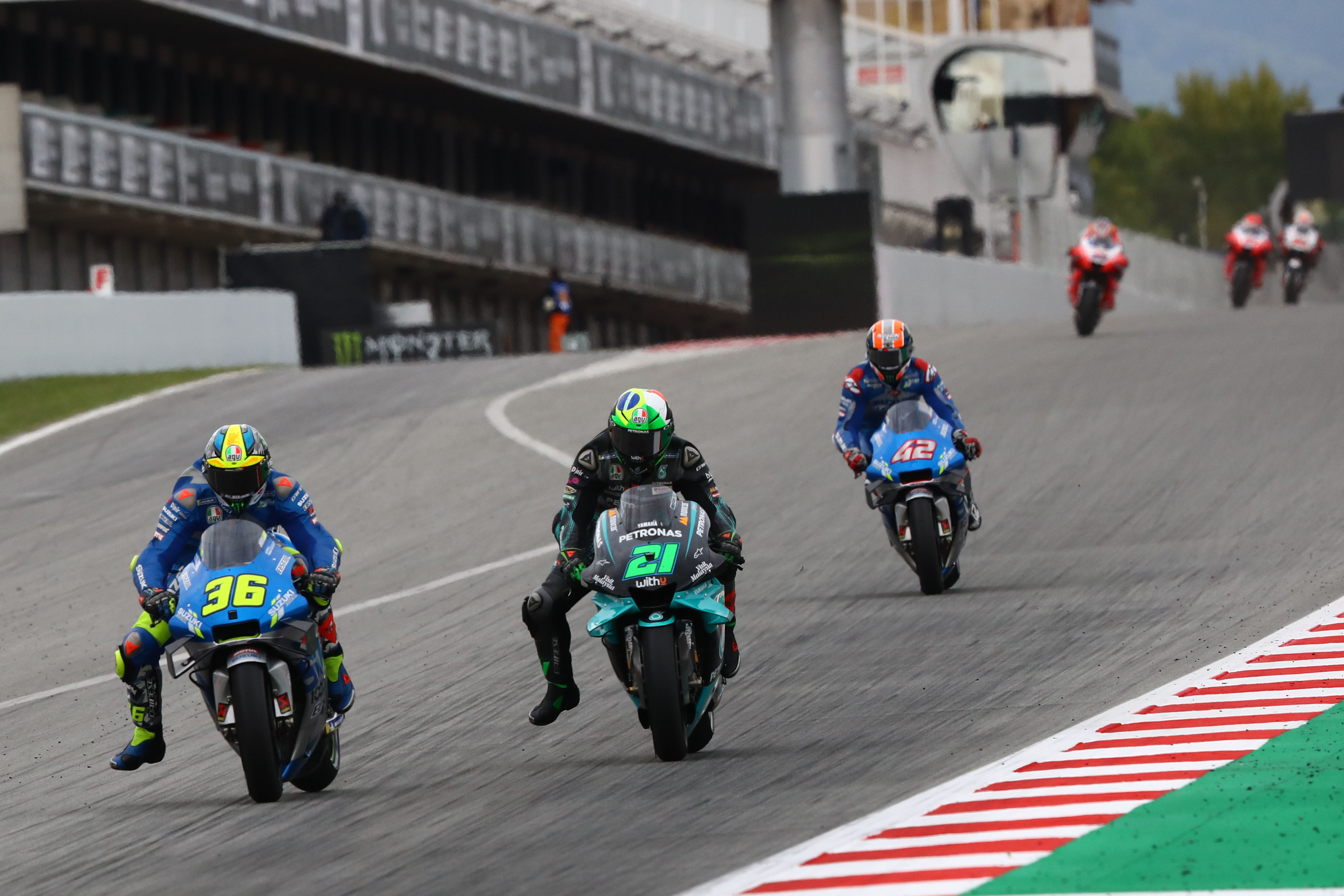 And what he has is something very special indeed. Obviously extremely talented on a motorcycle, ask anyone he's raced against what makes Mir special and they'll tell you that it's how he stops a bike.
Ask the people inside Suzuki with access to his telemetry, including both his crew chief and test rider Guintoli, what makes it truly special, though, and they'll quickly admit that they can't quite believe what Mir is capable of.
"There are certain aspects on the telemetry that can give away a lot from the first time riding a bike, and for us they did," Carchedi admits.
"He can find the limit of what the tyre can take and then basically play with the brakes to the point where he goes slightly over the limit" :: Frankie Carchedi
"It's hard not to go into detail, but it's how he can brake. How he stops the bike – he doesn't have to have everything in line and it doesn't matter if it's low grip or high grip, he can make a difference.
"The tyres are getting grippier and a little softer every year, so you're limited in how much you can actually stop the bike.
"But he can find the limit of what the tyre can take and then basically play with the brakes to the point where he goes slightly over the limit.
"It's not the smoothest brake pressure, but it's a talent – and it's the same with the front and the back.
"It's incredible, and for sure it's his strength. For a young kid, he has a great sensation with the bike."
With speed coming easily thanks to his talent and style and with calmness and confidence coming thanks to Mir's temperament and intelligence, it's made life quite easy for his crew to take the best out of him too.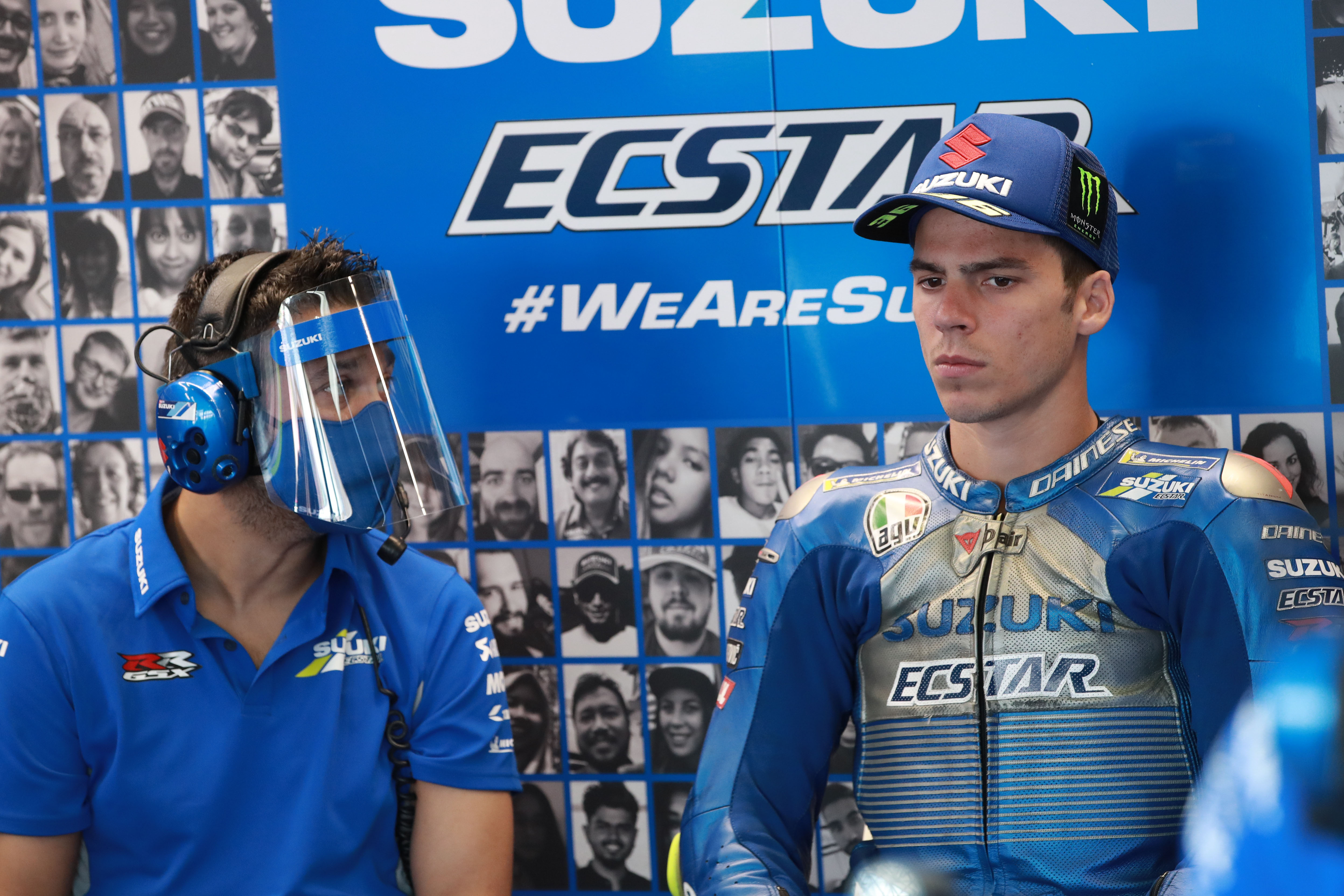 As they understand that they don't need to spend every minute on track pushing to top a session, Carchedi has instead been able to work with his new champion to hone Suzuki's overall package into one that might not be the fastest on a Saturday afternoon but which is almost untouchable in the closing laps of a race.
"He knows what he wants to achieve and he knows that the target is, and that's how we work together," Carchedi adds.
"We don't look at the timesheets, we concentrate on his feelings on the bike.
"There are times when we might have been ninth on the screen, but it's purely because we've used an old tyre from the morning.
"We're not trying to be first in every session. What he wants to achieve is to have more than everyone else at the end of the race, and he knows himself if what we've done has given him that feeling."
And while qualifying has been seen as Suzuki's weakness this year, Carchedi is keen to point out that while it's not yet consistent a frontrunner on single-lap pace, it's rapidly improving.
He reckons the poor grid positions are partly a characteristic of Mir's 'Sunday-man' style and partly due to a topsy-turvy 2020 calendar thanks to COVID-19, and is hoping that a return to normality in 2021 will improve their time attacks.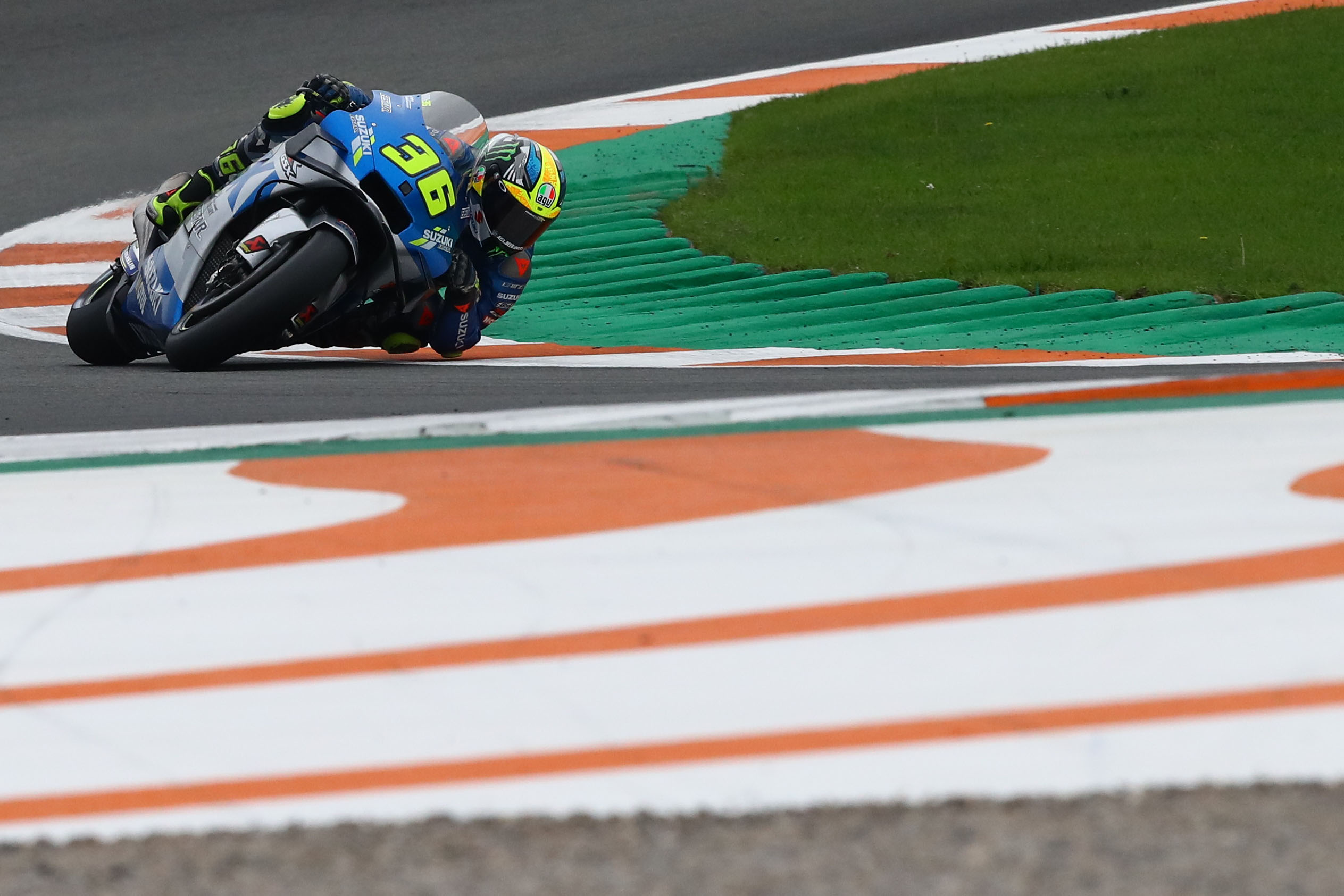 "We have certain areas we work in: front tyre, rear tyre, chassis, engine, electronics, race and qualifying," Carchedi explains.
"And we actually feel like we've made big strides in qualifying. We're one of the few teams to have gone straight to Q2 every weekend, and last year I don't know if we did that in half the races.
"You can look at it like that and we've made progression, but we've also got targets.
"If I said the target was pole position it would be a load of rubbish. But we've had some third and fourth rows, so our target is second rows. When we get consistent at that, we'll try for the next one.
"It's a work in progress, but it's hard because of the way the calendar has worked this year.
"With the forecast and the weather, many of the mornings are worthless for the race, so you're left with FP2 to work for your race.
"Yeah, you can throw a load of new tyres at it and try to improve the lap time, but 45 minutes is not a long time and we work really hard for the race."
Despite all that, though, Carchedi concedes that the initial 2020 goal, in only Mir's second year in the premier class, might not have been quite as high as they suddenly found themselves aiming.
Well versed in managing expectations after a long career working with a multitude of riders, even Carchedi admits that 2020 has been something special.
"I've been very fortunate with the riders I've worked with, winning in BSB and in WSB, and everything has its own level of what you can achieve," he says.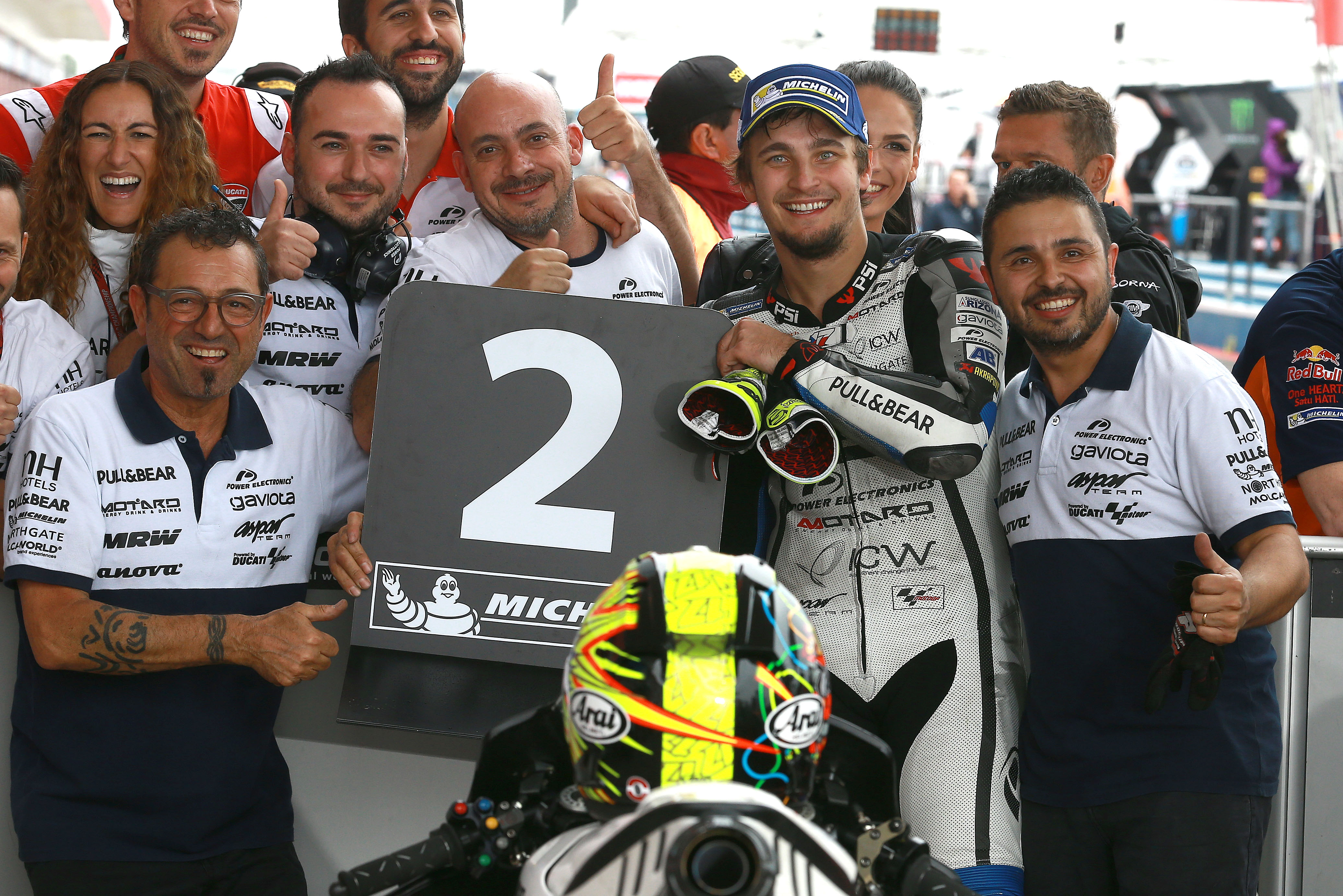 "For example, Karel Abraham is one of the most humble riders I've ever worked with, and we were front row in Argentina together [in 2017, pictured above] – we qualified better than I have with Joan!
"Quite often he was top Ducati, he beat the likes of Dovi and Lorenzo, and that was like a race win for us.
"But coming to Suzuki, joining a factory team and working with Joan, our target was very different.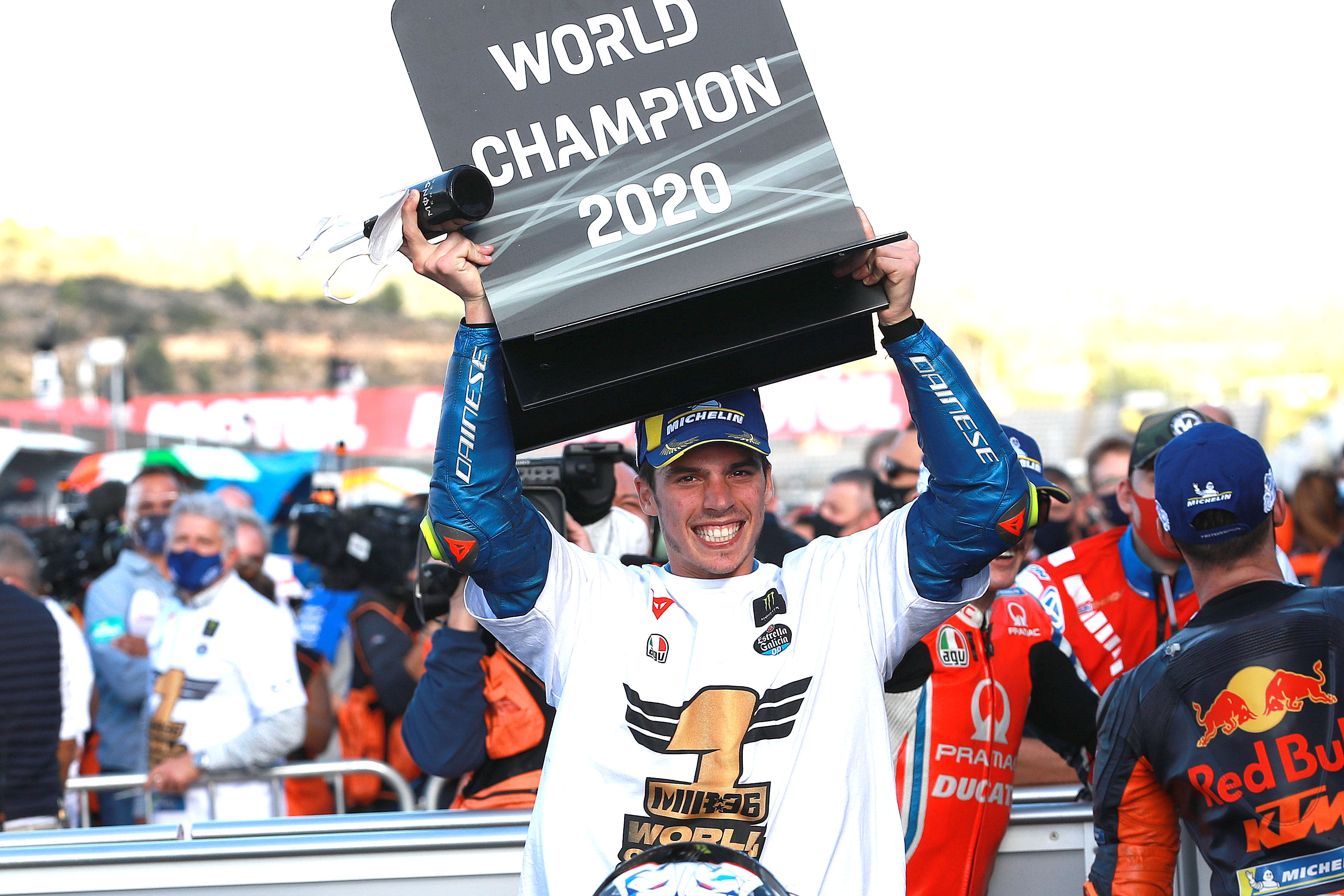 "It's not that no thought of the title was ever there, because if you speak to half the grid before a wheel has turned they'll all tell you they're the best and never that they want to be top three, unless they're maybe a rookie.
"He's one of 10 riders who went into this year thinking there was an opportunity.
"But we weren't thinking about it after the first three rounds, when we were 50 points behind!"