The 2020 MotoGP season was an extraordinary one, and it ended with a fresh champion and a lot of new faces in new places for the year ahead.
A lot of those riders moving teams will start 2021 already under huge pressure, and so will teams that both impressed and disappointed last season.
Simon Patterson and Valentin Khorounzhiy look at who's got most to prove.
KTM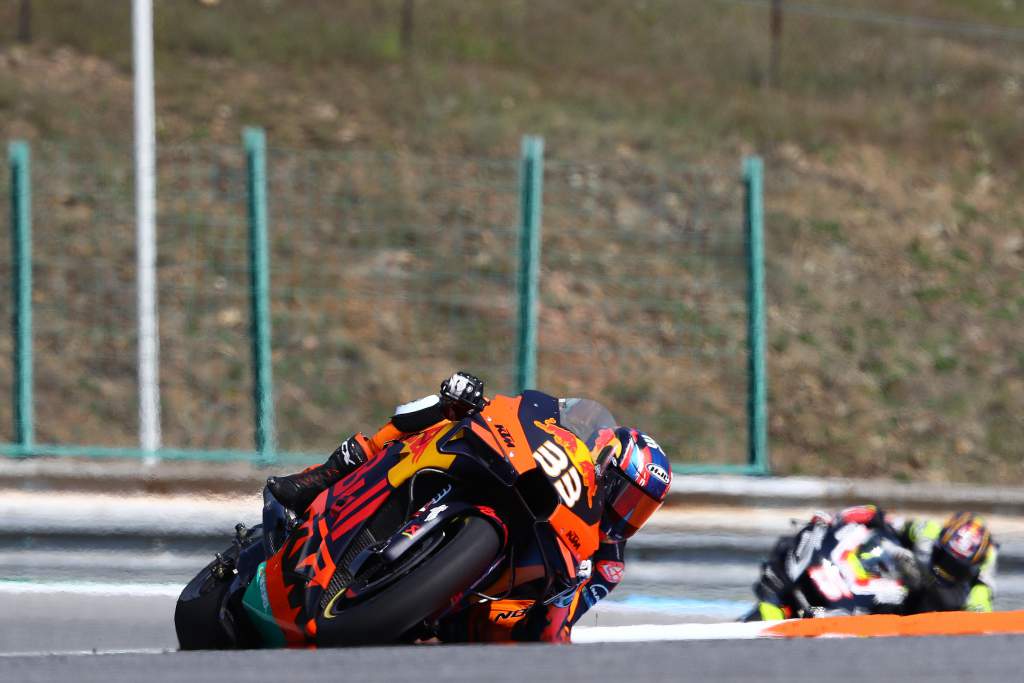 2020 was nothing short of an incredible season for KTM, as it burst into the upper echelons of MotoGP after only four seasons in the championship, taking three wins at Brno, the Red Bull Ring and Portimao with its 2021 factory riders Brad Binder and Miguel Oliveira.
However, success brings pressure, and last year's performances may well have created a rod for KTM's own back.
The squeeze is on to ensure that KTM can go one better in 2021 and fight for the title.
That pressure will primarily come from within the building at its Mattighofen base, too. KTM CEO Stefan Pierer is no stranger to aggressive motivation of his troops and now that they've shown what they're capable of, consistency will be expected.
Gone are the days of being happier with podiums than most teams are with wins: KTM is very much sitting at the adults' table this year and will have to fight to keep its seat. – Simon Patterson
Pol Espargaro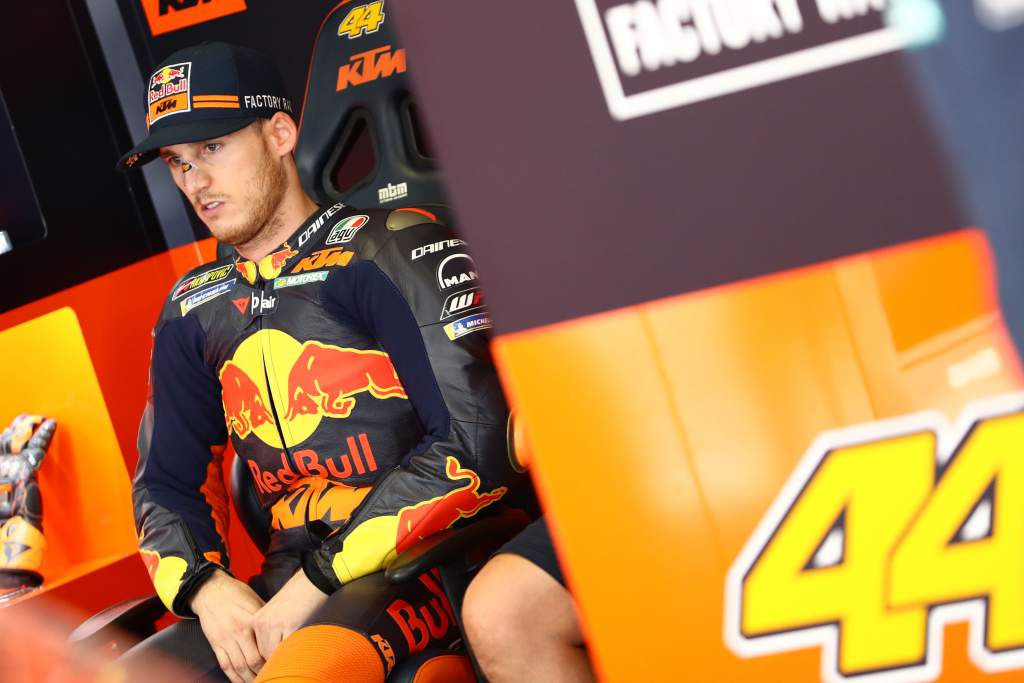 The improvement shown by Takaaki Nakagami and Alex Marquez over the course of 2020 means that prioritising Pol Espargaro for the second works Honda ride is no longer the no-brainer it had seemed earlier – despite his own perfectly good farewell KTM season.
And with Marc Marquez's third surgery meaning he's unlikely to be fully fit – if fit at all – for the start of this year's campaign, chances are good that the task of returning the Repsol-coloured bike to the front of the pack will initially rest largely on Espargaro's shoulders.
That needn't be a problem. Espargaro knows he signed up for a prestigious yet demanding role. He more or less carried KTM in 2019 and it was that year's bike that was repeatedly compared to Honda's RC213V.
But Marquez's ongoing arm problem means there will almost certainly be more immediate pressure from Espargaro's new employer – even if an initial lack of a straightforward comparison to probably the best MotoGP rider of all time is not necessarily a bad thing in terms of media perception. – Valentin Khorounzhiy
Andrea Dovizioso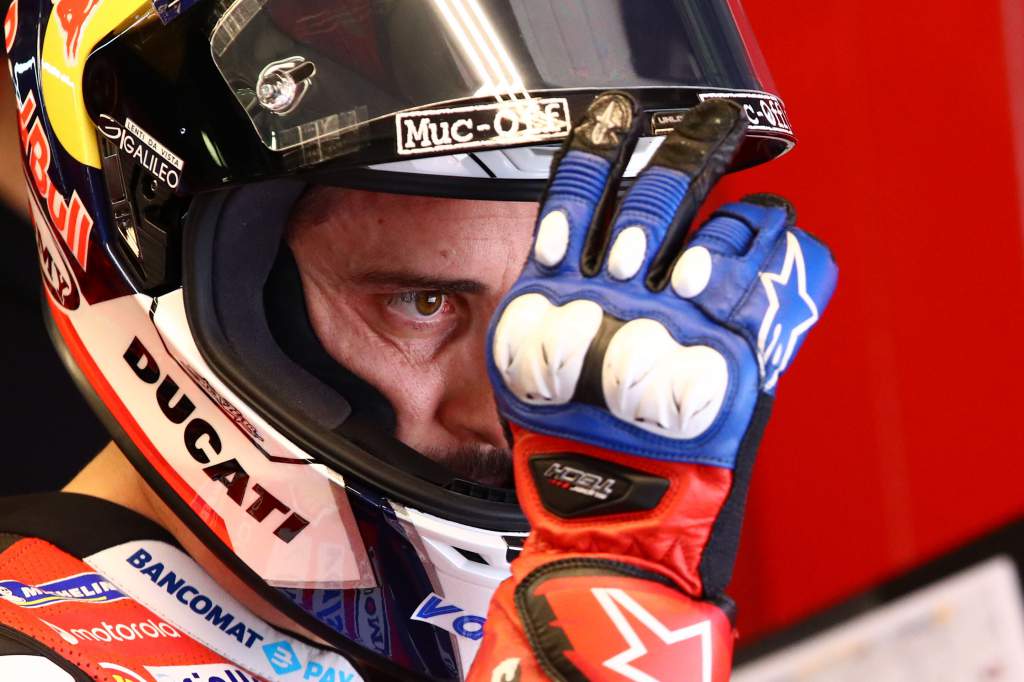 Three-time runner-up Andrea Dovizioso's strategy of sitting out the 2021 season as a sabbatical after being unable to find a competitive seat looked risky from the very off.
And with the coming year looking to be another fiercely-competitive championship fight, it's hard to see how Dovizioso's ambition of returning to MotoGP in 2022 is going to get easier in his absence.
Having rejected offers from previous employer Ducati and turned down both KTM and Aprilia, as well as a test rider opportunity at Honda, Dovizioso's chances of a competitive return are now – rather worryingly for him – largely out of his hands and set to be determined by others.
It's going to be a stressful year for the 34-year-old watching from the sidelines and waiting to see if there's going to be an opportunity for him to bounce back.
Add to that the fact that he's going to have to remain race-sharp and fit in case the chance to replace an injured rider materialises (an unlikely option), and it's fair to say that he's under quite a bit of pressure should he wish not to ignominiously retire. – SP
Ducati's factory line-up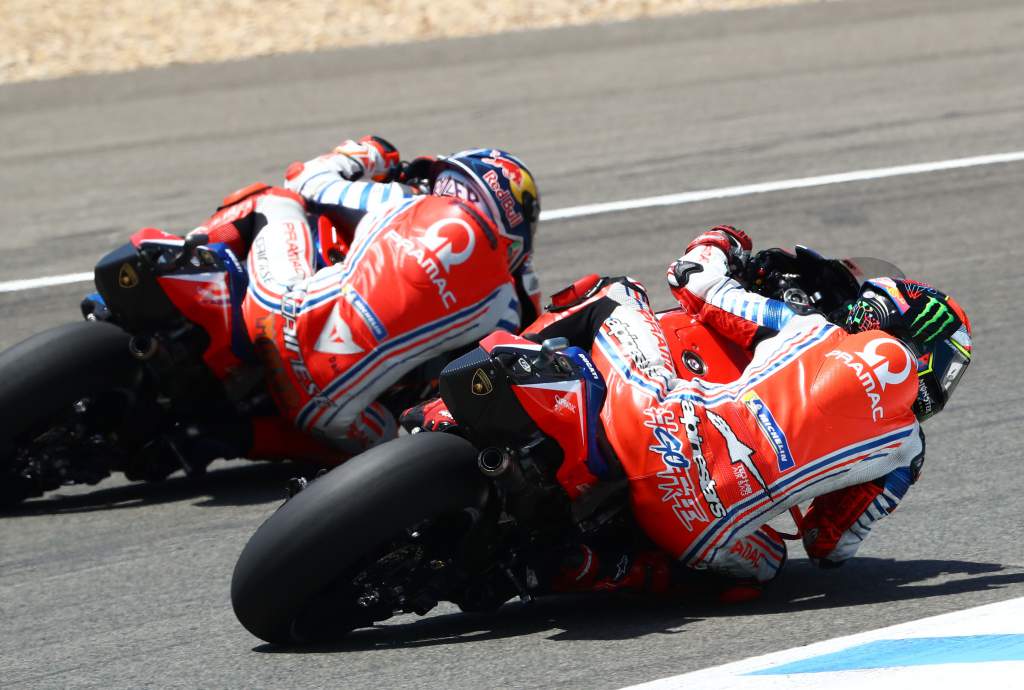 Jack Miller and Francesco Bagnaia are a unique MotoGP factory line-up, in that neither is currently confirmed beyond the first year of their works deal – a rare situation for the premier class of grand prix racing.
Miller is known to be on a 'one-plus-one' deal, and while Bagnaia was said to have agreed a two-year contract, he likewise has only been announced at the factory team for 2021.
This all suggests that Ducati isn't 100% sure of either being its long-term rider solution as it still chases that elusive title.
And you can sort of see why – Miller, though pretty clearly the best and fastest Ducati rider in 2020, is yet to win on the Desmosedici, while Bagnaia's form tailed off pretty badly last year after an impressive start.
Both will be feeling the heat from their Pramac replacements, a back-on-track Johann Zarco and star rookie Jorge Martin. – VK
Johann Zarco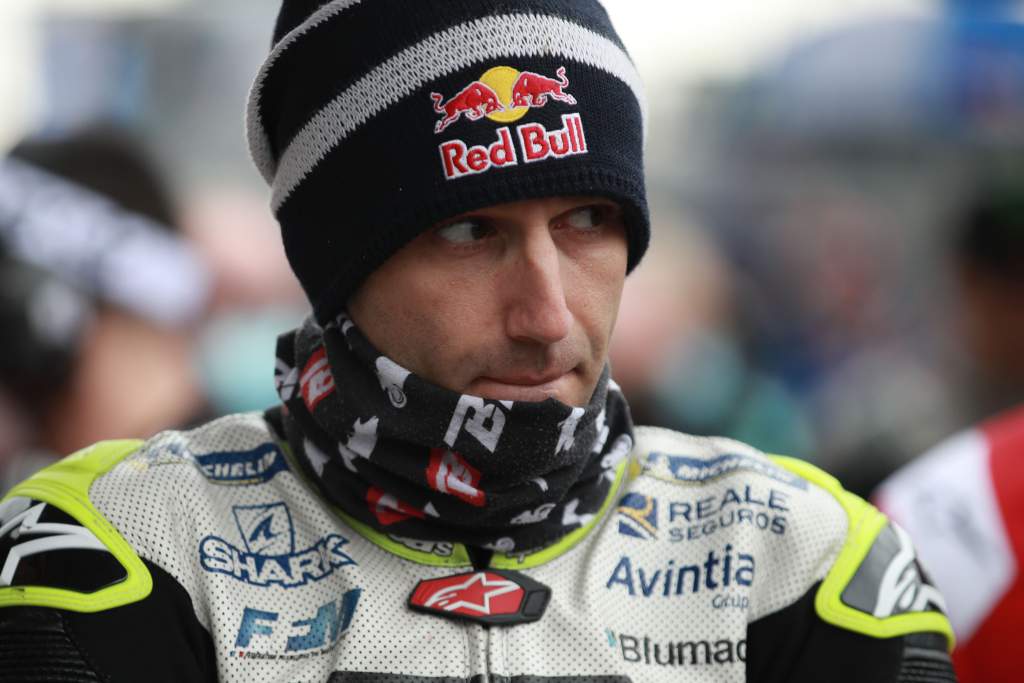 If Martin fails to topple the Ducati works duo in 2021, he's bound to get another shot. This year is unlikely to define his MotoGP career. But for his team-mate, it's a different story.
Zarco got his big move wrong in 2019 and suffered the consequences, his super-promising MotoGP career put on life support when he and KTM went their separate ways.
Thankfully, he found a reprieve in Ducati's camp and showed that he still has much to offer to the premier class.
But it also can't be ignored that he's already 30, having come into the premier class relatively late.
Valentino Rossi's example shows Zarco can in theory keep on truckin' for another decade at least, but Zarco doesn't have Rossi's profile – nobody does. – VK
Aprilia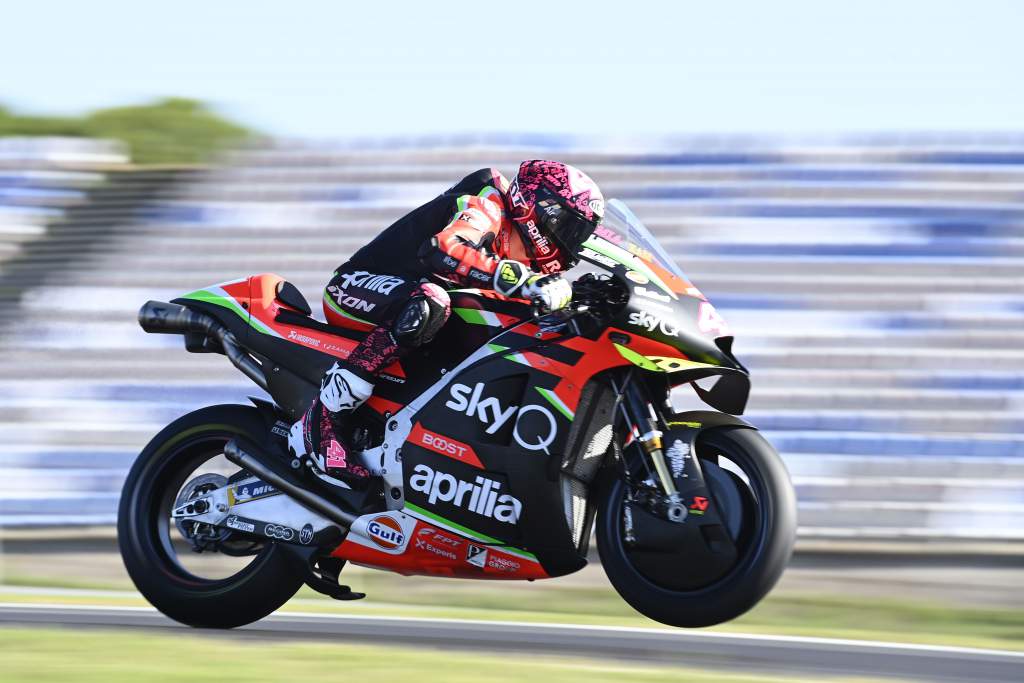 2020 was an unmitigated disaster for Aprilia, as it snatched defeat from the jaws of victory when it completely failed to capitalise on a brand-new and massively-reconfigured RS-GP bike that promised so much in pre-season testing but delivered so little in racing.
Though the new bike was so good that it prompted Aleix Espargaro to delay retirement and sign on for two more years with the team, Aprilia's big complaint of the compressed and delayed calendar was that it ran out of the one thing that the 2020 RS-GP needed the most: development time.
However, with a full season of data to analyse over the winter and with nine days of testing before 2021 kicks off in anger in Qatar, that excuse won't cut it again this year.
In theory it gives Aprilia the chance to realise the lessons learned from 2020, refine electronic strategies and start the new championship in much better shape.
This feels like a fork in the road that could take Aprilia either to podium contention or laughing stock status. – SP
Valentino Rossi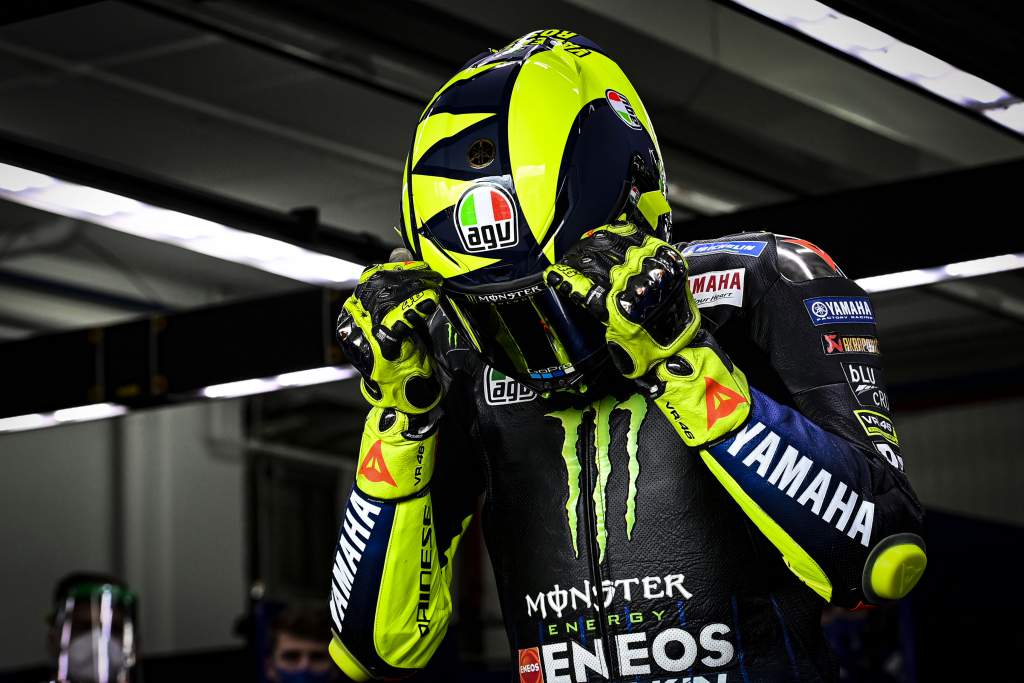 There's obviously nothing that can damage Valentino Rossi's standing as a MotoGP legend, but after a 2020 season that was comfortably his worst in the premier class it is imperative that he rediscovers form early on this year, lest the impression that he's stuck around for too long be cemented.
Yes, the 2020 Yamahas were all pretty rubbish towards the end of last year's season, and yes, Rossi's campaign got derailed by COVID-19, but his high points were nowhere near those of his fellow Yamaha riders.
That doesn't necessarily mean he must fight for the 2021 title with new employer Petronas SRT, but a 200th MotoGP podium should be a minimum target, and a 90th win would really paint this late era of Rossi's career in a wholly different light. – VK
Yamaha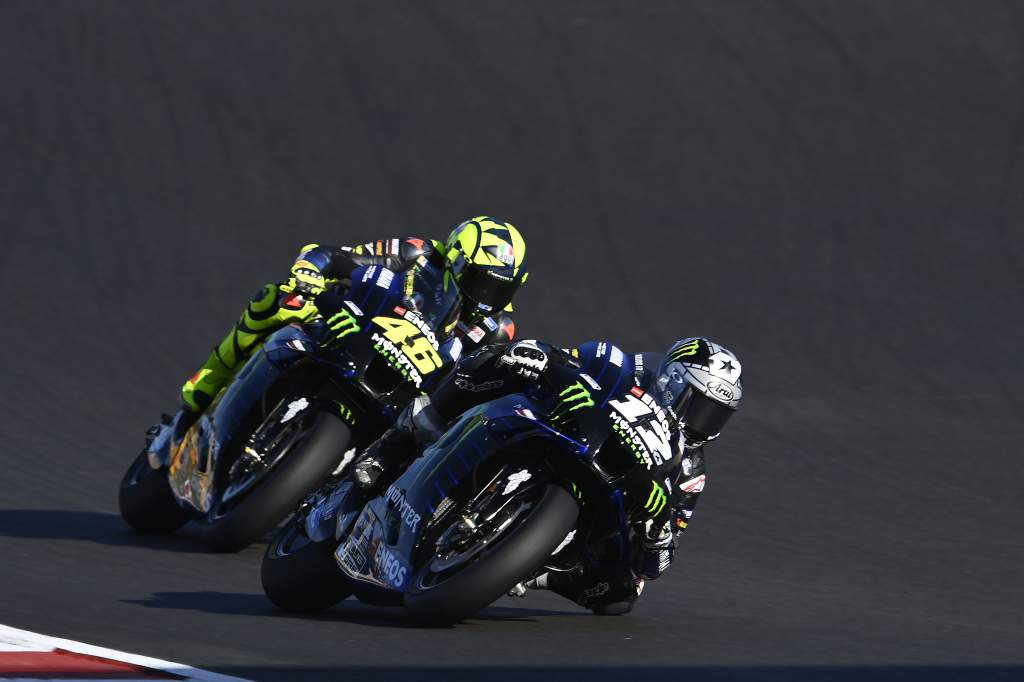 Yamaha didn't even have the excuse of facing Marc Marquez's transcendent ability to fall back on in 2020.
In his absence, MotoGP's assorted titles looked Yamaha's for the taking, and ultimately it took none of the big three.
Again, the M1's pace went begging at the most inopportune points of the season. Again, the older-spec bike looked much quicker at several points in the season.
Again, the rider who was supposed to by now have long since added to Yamaha's proud history of MotoGP riders' titles – Maverick Vinales – looked lost and puzzled.
If a development freeze, the signing of Cal Crutchlow as test rider and the addition of Fabio Quartararo to the works team in 2021 do not do the trick, do not fundamentally change the familiar picture of Yamaha's recent title efforts, then the higher-ups will surely consider sweeping changes. – VK
Dorna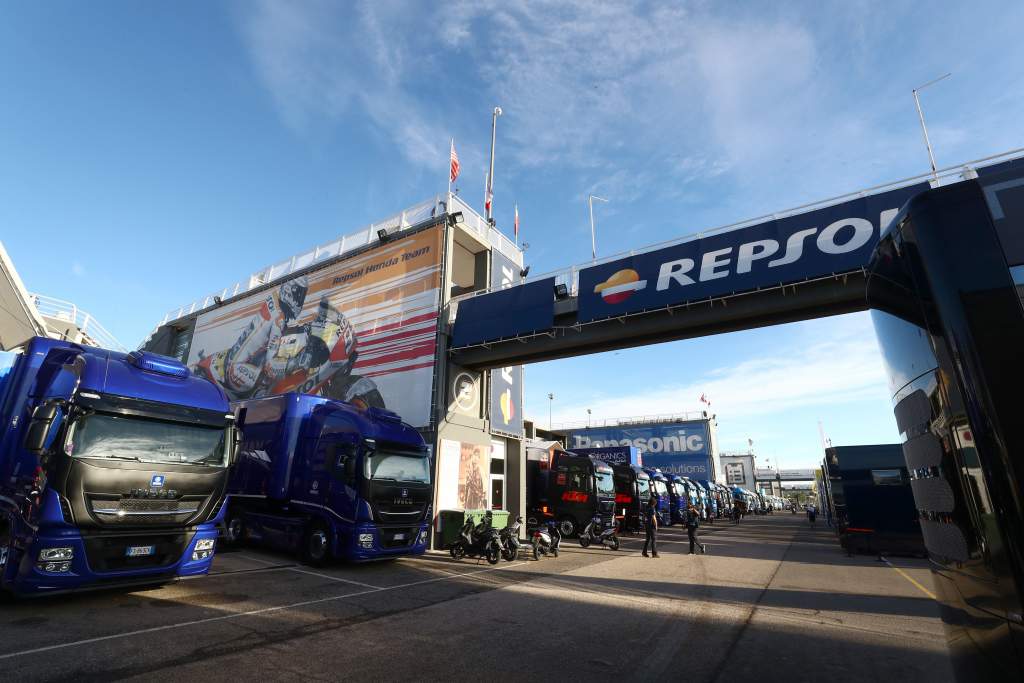 MotoGP promoter Dorna did a fine job in 2020 to run almost a full season despite considerable hurdles thrown in its way by the coronavirus pandemic.
With no action until July, it was no mean feat by the Catalan company to ensure that 14 races happened from then until the end of the year – and that the series' well-honed rules allowed us to enjoy one of the most competitive championships in living memory.
What that does mean, though, is that the pressure is on to ensure that 2021 runs just as smoothly.
That's not exactly an easy task, however, as the virus continues to run rampant across the globe. Adding overseas races to the schedule from day one – something abandoned last year in favour of an entirely European calendar – adds an extra roadblock as well, and there are already calls by teams to ensure that a final calendar is released soon and stuck to.
There's also the question of what 2021 will look like as a ray of hope is offered in the form of a vaccine.
Teams need guests in the paddock in order to appease sponsors, and the media needs access to the pitlane if it's going to continue reporting properly on the championship.
Dorna has to address both those issues sooner rather than later. – SP