It's looking increasingly likely that eight-time world champion Marc Marquez will miss part of the 2020 MotoGP season after suffering a major arm injury in Sunday's Spanish GP at the track.
Set to undergo surgery on Tuesday to repair a broken humerus, Marquez has also sustained nerve damage in the crash. It remains to be seen just how long the road to fitness will be for him.
It's the worst possible time to get injured, too, with a frantic MotoGP calendar cramming in as many races as possible between now and November after being delayed due to the coronavirus pandemic. The next five months features 13 races – nearly three each month.
That leaves Honda with something of a quandary. It's put all its eggs in the Marc Marquez basket, relying on his sublime talent to practically win rider, team and constructor championships alone.
With a hard-to-ride bike that many won't be in a rush to jump onto, it means that Honda could face a shortage of replacements for the coming races. Adding to its woes is a broken scaphoid and concussion suffered by effective number two rider Cal Crutchlow on Sunday, leaving him also in a battle for fitness come next weekend.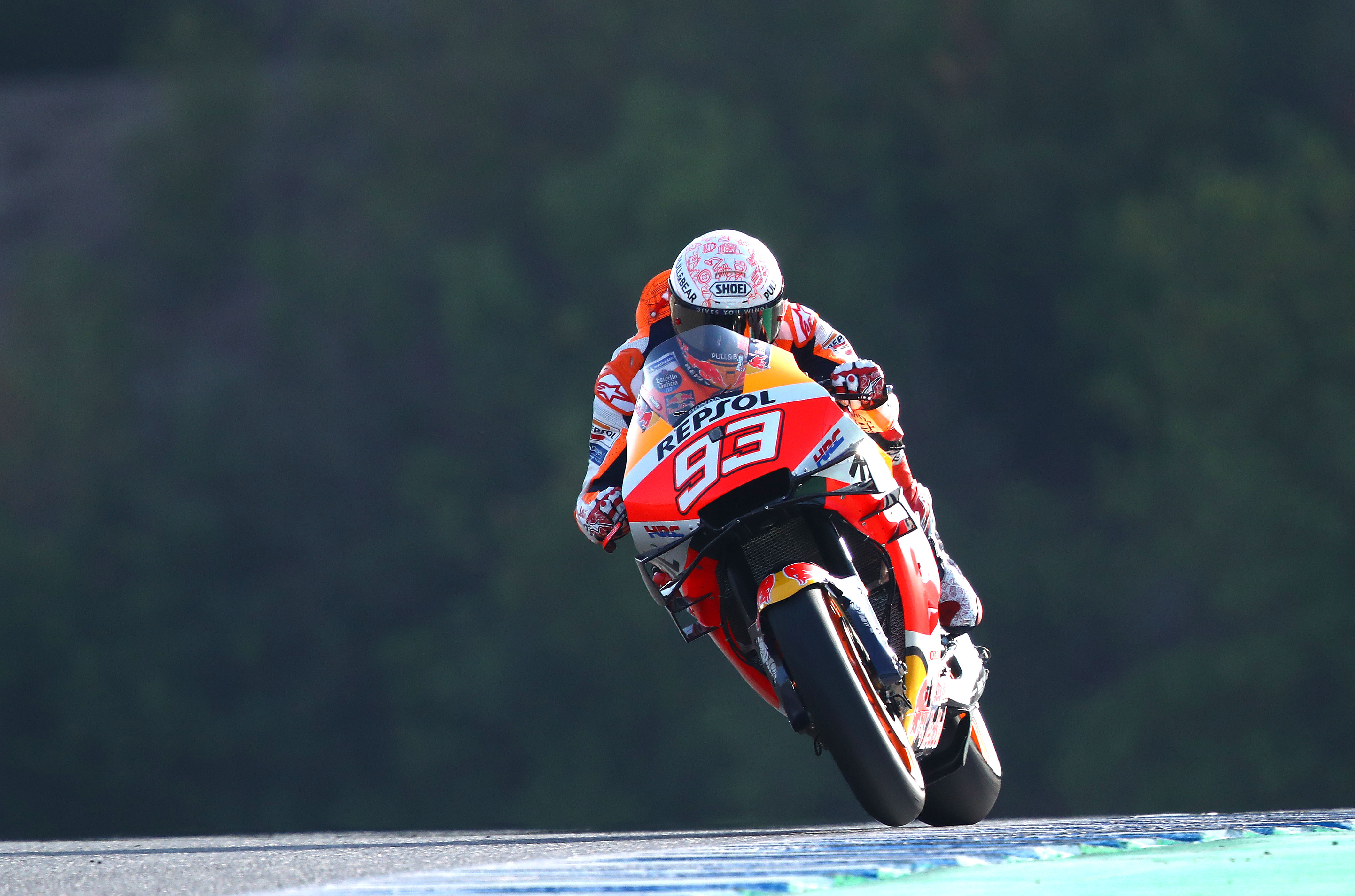 Honda isn't planning on replacing Marquez for Sunday's race – and the rules say that an injured rider doesn't need to be replaced for 10 days so it can enter just one works bike for Alex Marquez.
However, with only one week off before three races in three weeks at Brno and the Red Bull Ring, it has to prepare to field someone for those events.
So who might Honda call on?
The designated sub: Stefan Bradl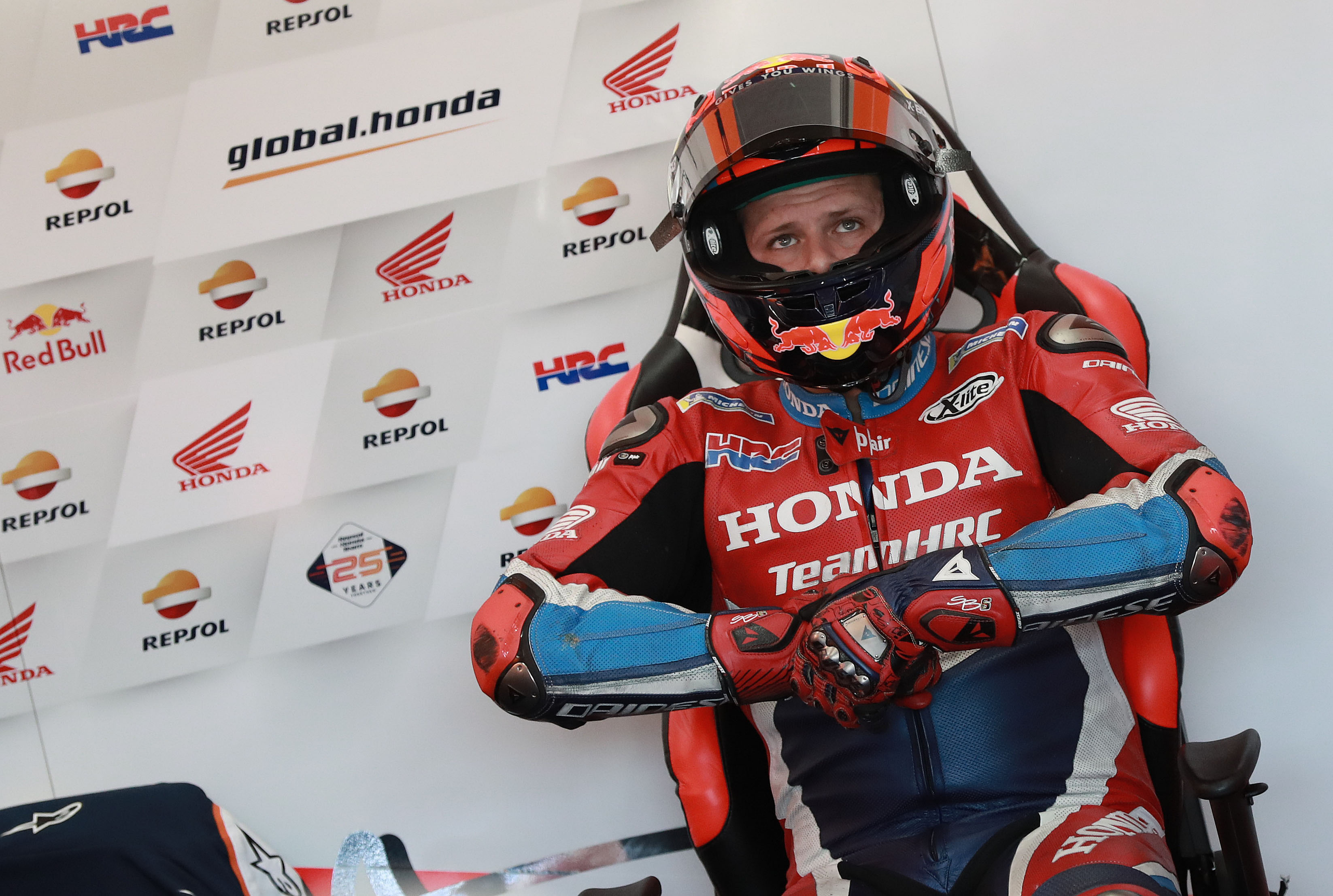 Honda's obvious choice is test rider Stefan Bradl. The 2011 Moto2 world champion knows the bike, knows the team and won't take long to get up to speed.
In his two years as Honda's reserve so far, he's already made nine MotoGP race appearances as an injury sub across the Marc VDS, LCR and works teams, so this is prime Bradl territory. He hasn't finished above ninth in any of those outings, though.
Still, add in a healthy PR bonus for putting a German-speaker on the bike in Austria and he's all but a shoo-in for it.
Think creatively: Alvaro Bautista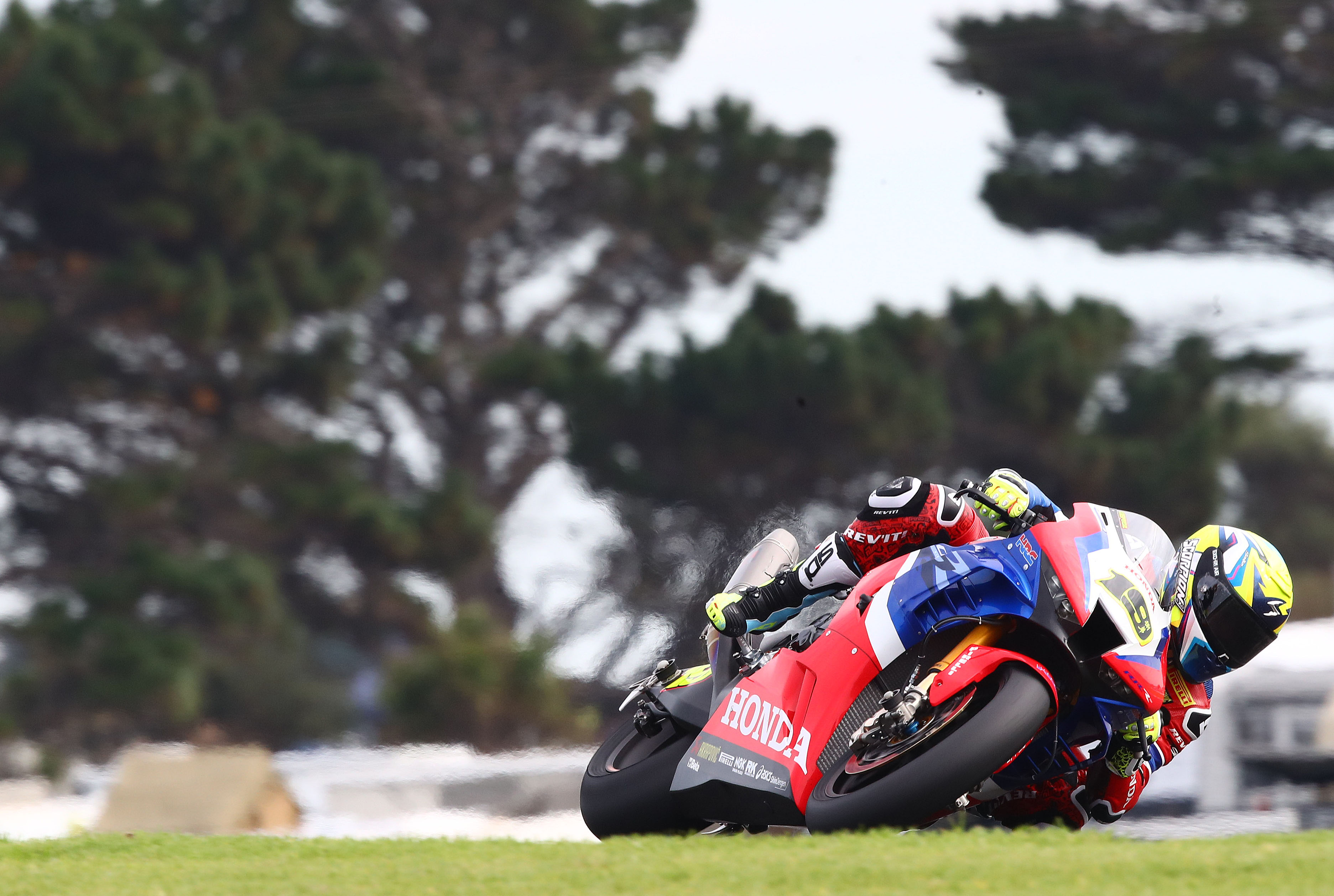 There is a leftfield suggestion that could have a bigger impact on the championship – Honda World Superbike rider and 2006 125cc world champion Alvaro Bautista.
The 35-year-old veteran is undoubtedly a supremely talented MotoGP racer, raced in the series as recently as 2018, and would be the perfect fit for the Spanish-backed Repsol Honda team. He has some Honda MotoGP pedigree from three years with Gresini when it was the firm's main satellite squad.
The hiccup, however, is that to take a MotoGP chance Bautista would most likely have to forfeit his 2020 WSB campaign.
The tight calendar means there are multiple clashes between MotoGP and the production bike series, and rules about riding on a track prior to a race weekend mean he'd likely be unable to race MotoGP at Jerez only four days before the WSB season resumes there.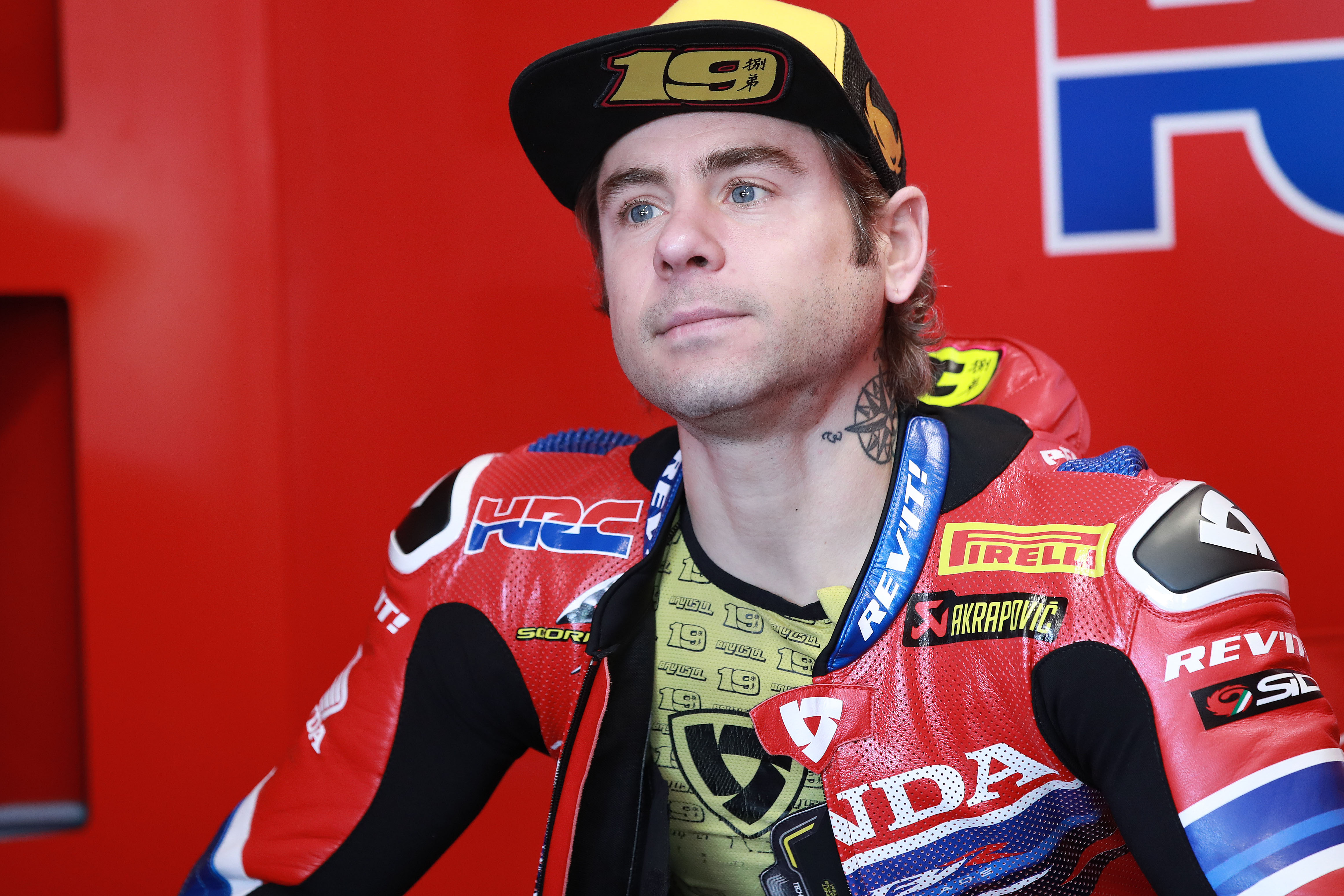 That might not be a terrible concession for Bautista, however. He was signed up to lead the development of Honda's new 2020 CBR1000RR, and the bike is still far from a finished package. He managed a brace of sixth places at the opening round in Phillip Island back in February.
It would be much easier for Honda to find someone else to slot into its Superbike programme than its blue riband seat in MotoGP.
Promote an LCR rider?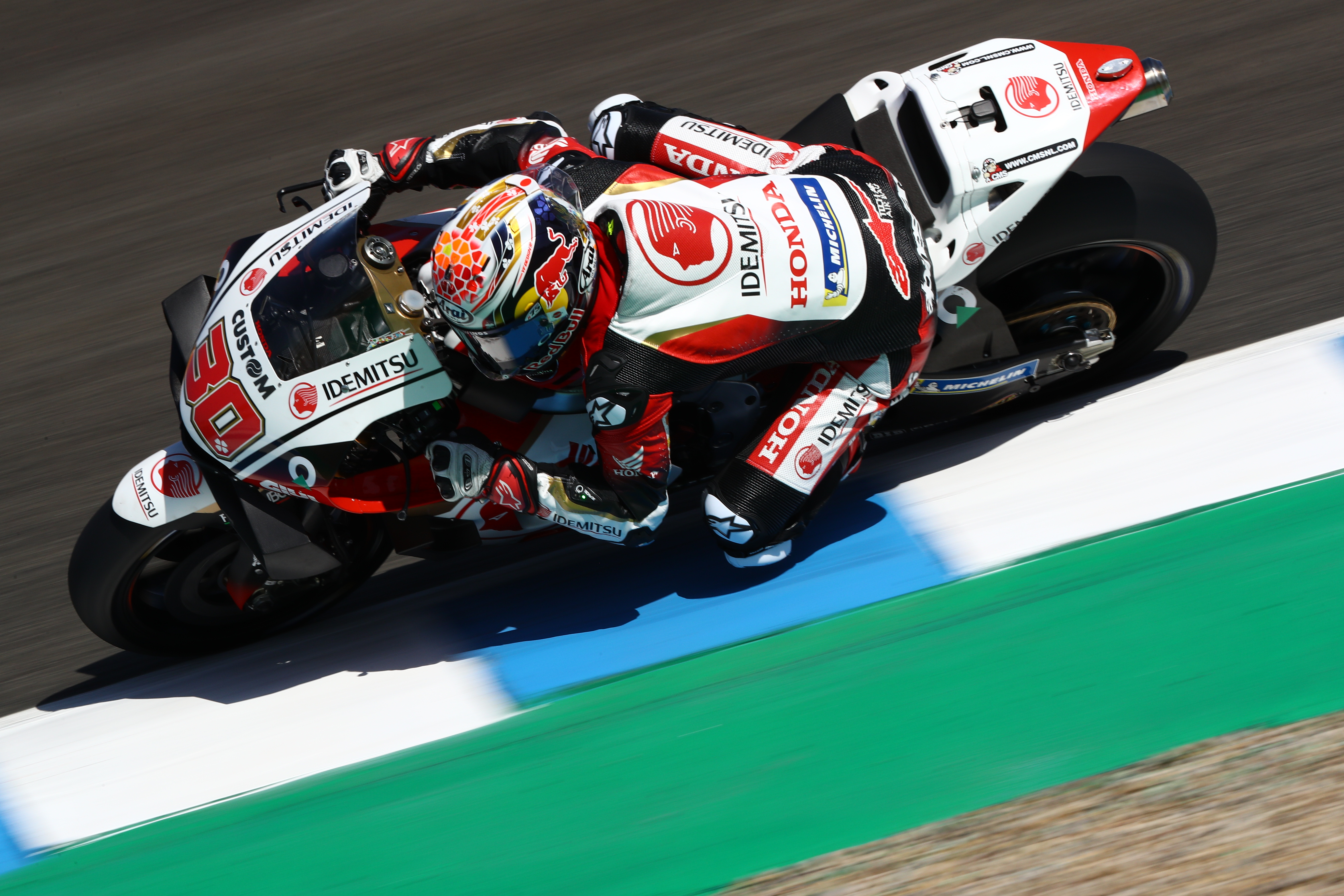 With the exception of Bradl and Bautista, there's something of a dearth of talent in the wider Honda camp these days.
Gone are the days of having a deep reserve of talent that could be quickly promoted, and with the brand's MotoGP entry slimmed down from the heyday of 15 bikes on the grid 20 years ago to only four now it has far fewer peripheral riders to look to.
The only real option Honda has to promote from within is to bump Taka Nakagami up from the satellite LCR team to the factory ride. That's only likely to happen if Marquez is facing a lengthy recovery, and it would aid Honda's chances of retaining the teams' title.
It's unlikely Nakagami's LCR team-mate Crutchlow will get the same nod – or that he'd say yes if it were offered.
A career-long Monster Energy backed rider who is set to leave HRC at the end of 2020, it's very unlikely he'd give up his energy drink sponsorship to jump onto the Red Bull-backed factory bike for only a few races.
Don't expect a famous comeback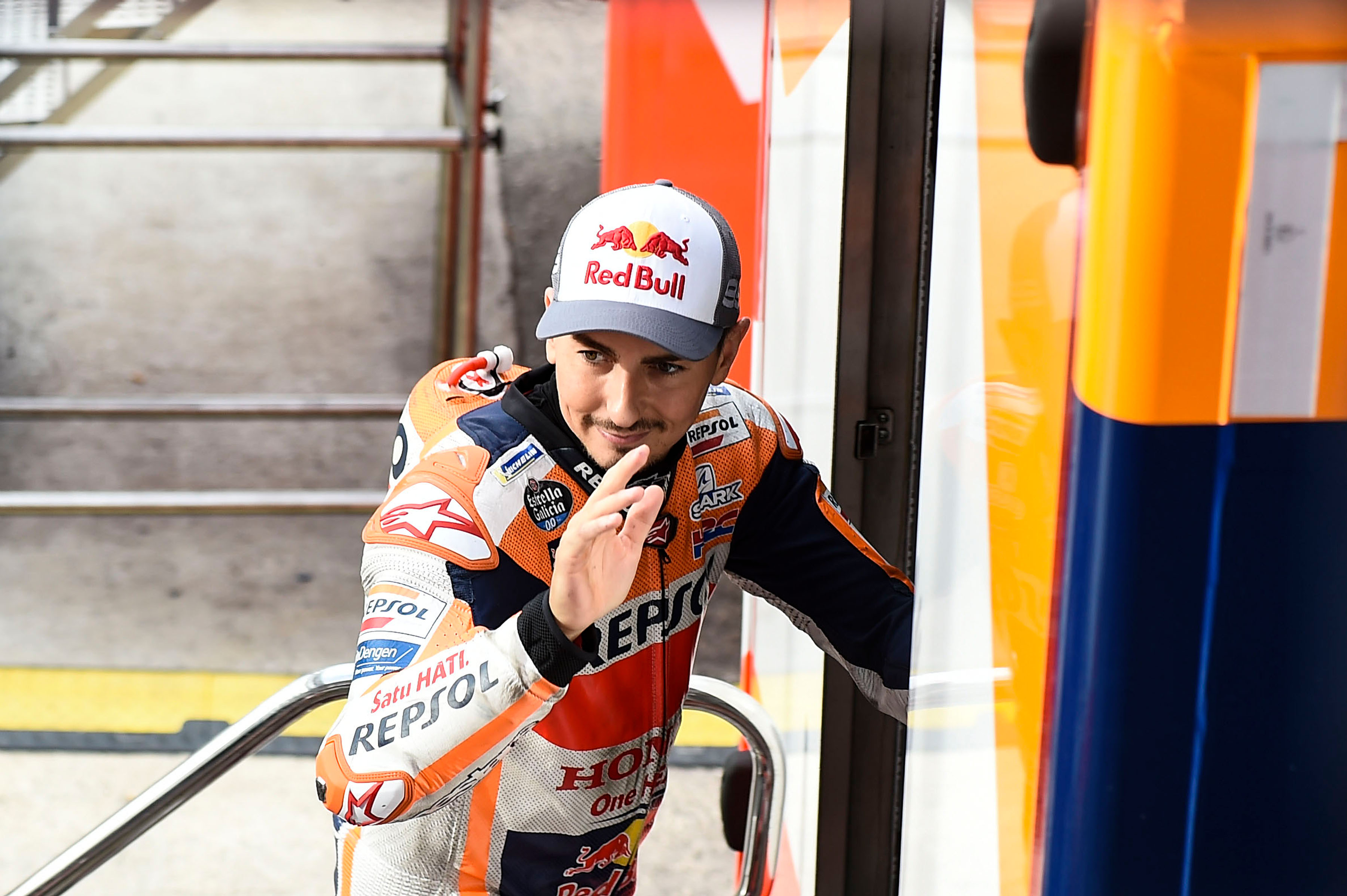 There are of course a few other wild names floating around linked to the ride.
Both Jorge Lorenzo and Casey Stoner, former Repsol Honda riders now retired, have been repeatedly mentioned by fans on social media – but the chances of either remain wishful thinking.
The last thing Lorenzo wants is to jump back on a bike he believes spent most of 2019 trying to kill him, and the matter is even further complicated by the Yamaha test rider contract he signed at the start of the year.
And the chances of Stoner returning are even slimmer. Happily living his live in Australia but still suffering the effects of chronic fatigue syndrome, he won't come out of retirement just for a chance to ride a wild Honda.