The strengths that have allowed Silverstone to push on with a plan to host two closed-doors Formula 1 races this summer worked against MotoGP and led to the cancellation of this year's British Motorcycle Grand Prix, says Silverstone CEO Stuart Pringle.
Speaking to The Race hours after Silverstone became the fifth 2020 MotoGP race to be cancelled outright as the coronavirus pandemic continues to impact motorsport globally, Pringle explained the circumstances that led to his track having to can MotoGP for this year at a time when it's still pushing hard to run two F1 races.
The majority of F1's 10 teams are based in Britain and team personnel are largely UK-resident while MotoGP remains dominated by Spain and Italy.
"We didn't even get to that point with Dorna because it just wasn't operationally realistic" :: Stuart Pringle
That made the issues around travel and in particular the current 14-day quarantine period insurmountable for MotoGP as it tries to create a feasible 2020 calendar.
"Plans have to come together and the season needs to be put together by Dorna in a way that is realistic and dependable," Pringle told The Race.
"That seems to them to be creating a season that's based around a small number of European circuits, a greatly reduced calendar and no flyaways.
"While we're far from a flyaway, for Europe we are quite a logistical challenge.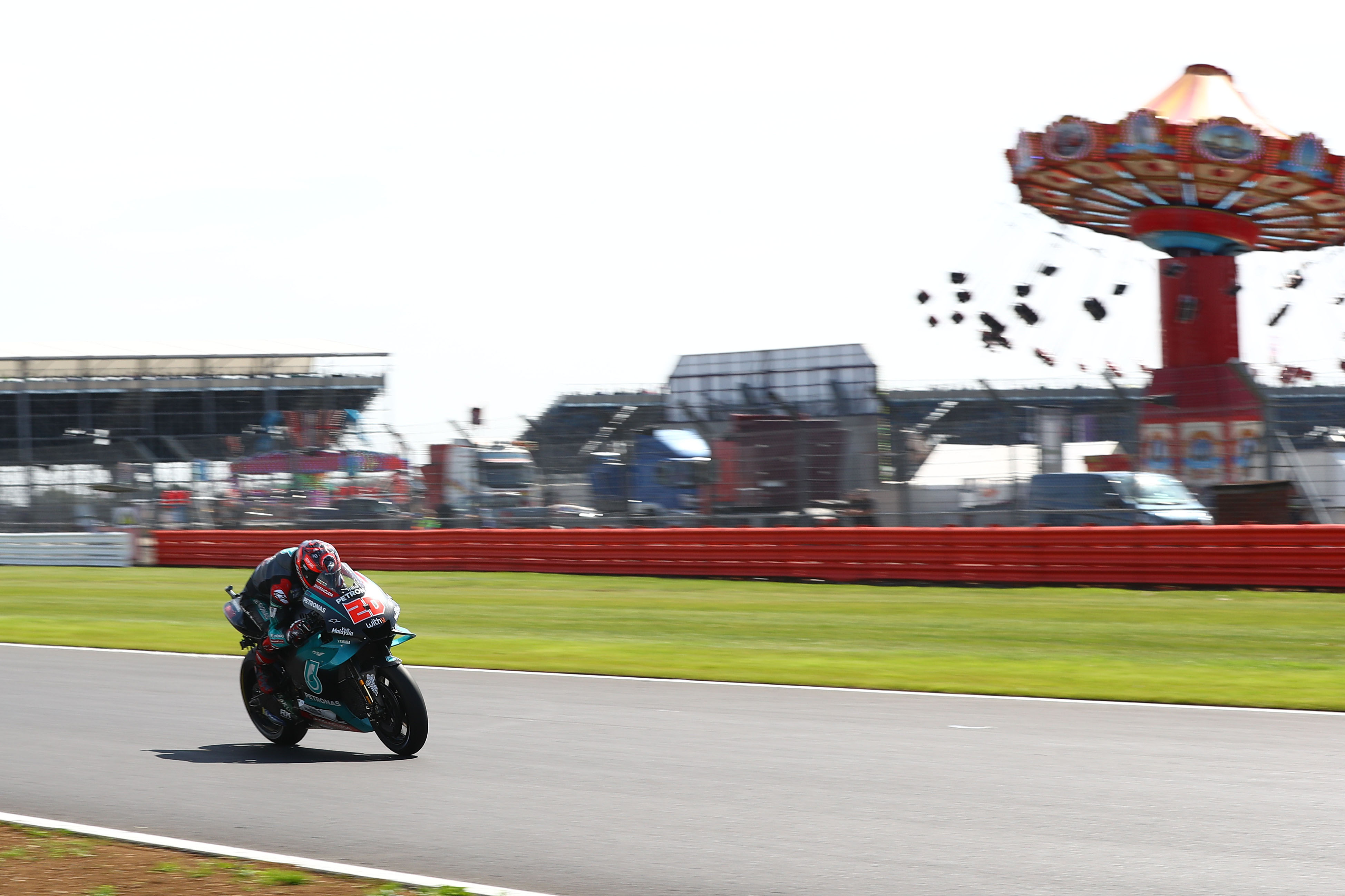 "The 14-day quarantine period also doesn't make it realistic for them.
"Who knows how long that will stay in place for, but they've got to put their plans together now and we can't chance that it'll be lifted in time."
Silverstone has been lobbying UK government officials in recent weeks to try to ease that 14-day mandatory quarantine for international arrivals to the country with F1 in mind.
It is continuing those talks despite sport not being granted an exemption in the last update, and remains hopeful – with reports suggesting recent interventions from high up in government will work in its favour.
But F1's British-based teams and the championship's greater financial clout puts it in a stronger position in that campaign than MotoGP.
"It's unlike Formula 1 where we have actively lobbied the government to try and assist them with a break, and it's been recognised that they are about to put in place a very comprehensive and thorough testing regime at vast expense," Pringle explained.
"That will provide all necessary evidence that people aren't a risk, and it clearly doesn't make sense for MotoGP to do that for one race.
"It's fundamentally different from F1, who have to travel back and forth from team bases in this country.
"In summary, what worked to our advantage in F1 worked against us for MotoGP, with everyone being based outside the UK not inside it."
Any F1 races that can take place at Silverstone this year will run without spectators, and it is understood the track has come to a suitable recompense arrangement with world championship promoter Liberty Media on this front.
Pringle said talks with MotoGP organiser Dorna didn't get that far due to the wider stumbling blocks.
"We've been able to reach a mutually satisfactory arrangement with Formula 1," he said.
"In truth, we didn't even get to that point with Dorna because it just wasn't operationally realistic."
MotoGP currently hopes to begin its delayed 2020 season with a pair of closed-doors races at Jerez in July.