There will be no British or Australian MotoGP races in 2020, as Silverstone and Phillip Island become the latest tracks to cancel their races in the face of the global coronavirus pandemic.
The British race was originally scheduled to take place on the final weekend of August, but with the Northamptonshire circuits plans to hold back-to-back F1 races in the same month, CEO Stuart Pringle confirmed this morning that the race will not be possible to organise.
"Despite months of work behind-the-scenes to try and make this key event happen, logistical restrictions under the current situation, combined with a shortened and rearranged MotoGP calendar, has caused the cancellation of the event.
"Our obligations to protect the health and safety of everyone involved in preparing and delivering the event, our volunteer marshals and Race Makers, and of course, the amazing fans, means this is the best, safest and only decision to be made."
With ticket sales already well underway, Pringle also pledged to honour sales for 2021 or to refund, as well as pledging to say thanks to key workers at next year's event.
"Nothing matters more to Silverstone and our owners, the British Racing Drivers' Club, than taking care of our motorsport fans.
"I would like to reassure customers who have purchased a ticket that they will be given the option of either transferring their booking directly to 2021, or taking a full refund.
"All customers will be contacted in the next few weeks with full details, so we do ask them to please be patient with us as we work through all our bookings.
"I can also confirm that next year, we intend to give away thousands of tickets for the 2021 event to NHS and other key workers who have literally been putting their lives on the line for us all, during these challenging times.
"No one can be in any doubt of the huge debt of gratitude we owe to them."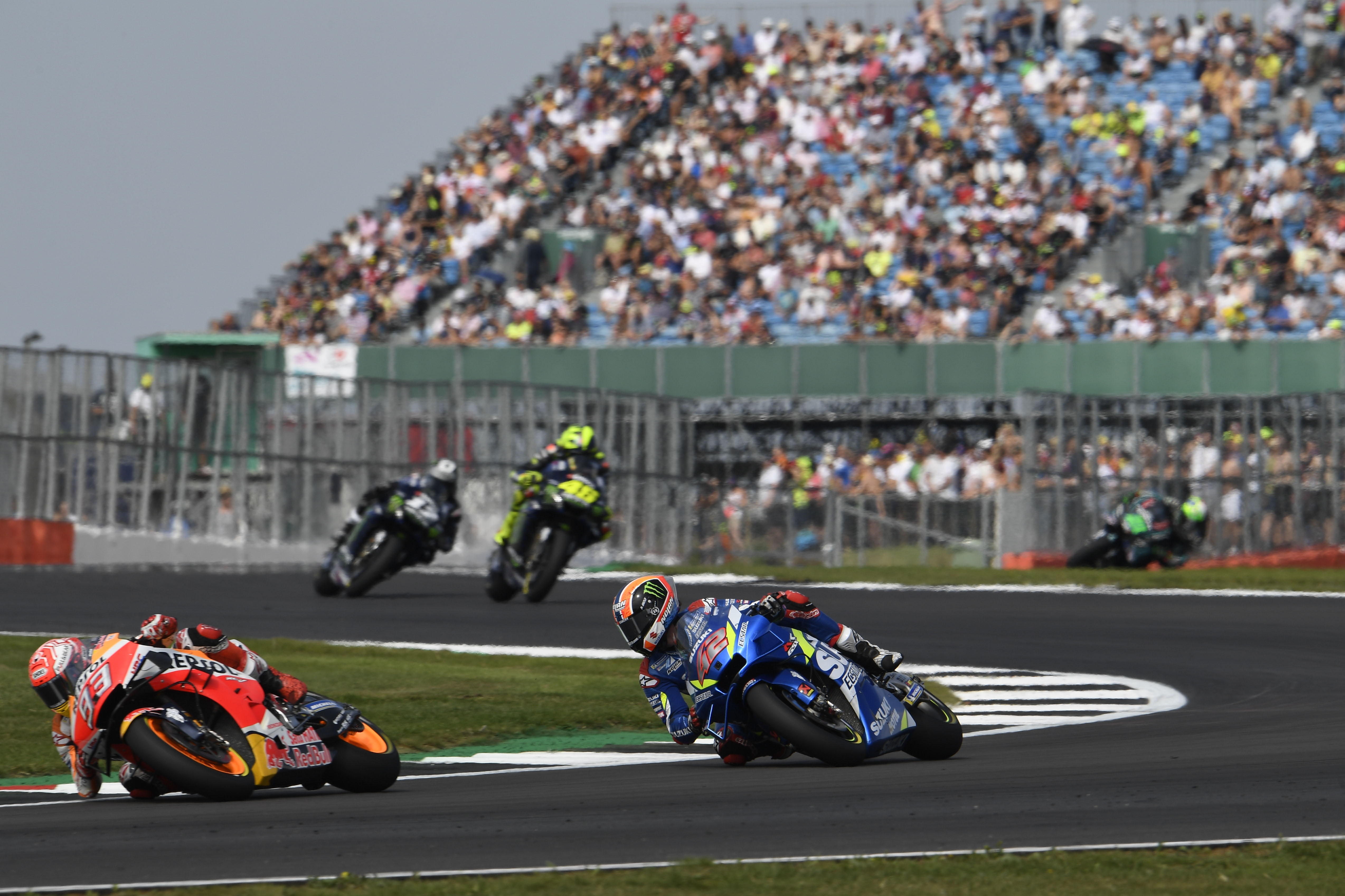 One of the calendar's most spectacular races, Phillip Island's cancellation will be felt by both the paddock and fans. However, geography and a low rate of coronavirus in Australia was always going to mean that hosting that race would also be a battle.
Speaking as the news was announced, MotoGP CEO Carmelo Ezpeleta pledged his support to both races in the future, saying: "We're saddened to have to announce the cancellation of these iconic events after finding no way through the logistical and operational issues resulting from the pandemic and rearranged calendar.
"Silverstone and Phillip Island are always two of the most thrilling race weekends of the season, with both tracks never failing in their promise to deliver some of the closest racing in our Championship.
"On behalf of Dorna, I would like to once again extend my thanks to the fans for their understanding and patience as we wait for the situation to improve. We look forward to returning to Silverstone and Phillip Island next year for more incredible battles."
They join a number of races already officially cancelled, with the Dutch, German and new Finnish races not happening.
A series of other races, already postponed either to the end of the season or indefinitely, are also in danger as it looks unlikely that team personnel will be allowed to fly outside of Europe in the near future.
Silverstone are still trying to push ahead with organising back-to-back closed-door F1 races in August, but with many teams based around the surrounding area, organising it should be an order of magnitude easier than bringing in MotoGP, especially in the face of the UK government's proposed quarantine plans for all international arrivals.
There remains no firm news on when exactly the 2020 season will kick off.
In a plan announced two weeks ago, MotoGP are hoping to begin with two races at Jerez on consecutive weekends – running a Spanish Grand Prix on July 19 then a Grand Prix of Andalucia on July 26. There would then be a third weekend of track action on August 1-2 as the World Superbike Championship resumes.
However, despite support at a regional level, that plan remains to be approved by the Spanish national government. The National Sports Council of Spain this week released a statement confirming only that they're working with Dorna to try and make it happen.
"The Government is aware of the importance of motorcycling for Spanish sport, the relevance that society attaches to it and its enormous impact on the reputation of our country, not only from a sports point of view, but also for its innovation and the development of new technologies," said Irene Lozano, President of the CSD.