KTM has become the first MotoGP manufacturer to return to track as MotoGP begins to recover from the coronavirus pandemic, with Pol Espargaró joining test rider Dani Pedrosa for a two-day outing at the Red Bull Ring.
Making the most of the track time and beautiful weather at their title sponsor's venue, KTM Motorsport Director Pit Beirer says the year was valuable track time for both the race and testing teams.
"Seeing the bikes on the racetrack – where they belong – was great for all of us," said Beirer.
"It was a pleasure to see the happy faces of the riders and the crew but then it was back to work and back to normal. We tried to make the most of the time at the Red Bull Ring.
"With Pol we were able to check his 2020 bike on a new track and with Dani we ran a very extensive test program. But the most important thing was also the significance: we are making great strides.
'There is definitely an interesting Grand Prix calendar ahead of us and it is time to prepare our team for it.
"In the past weeks and months we had been very radical with our response to the virus situation through the closure of our motorsport department, but I promised the team that we would be the first to go out again. We were finally able to keep that promise here at the Red Bull Ring."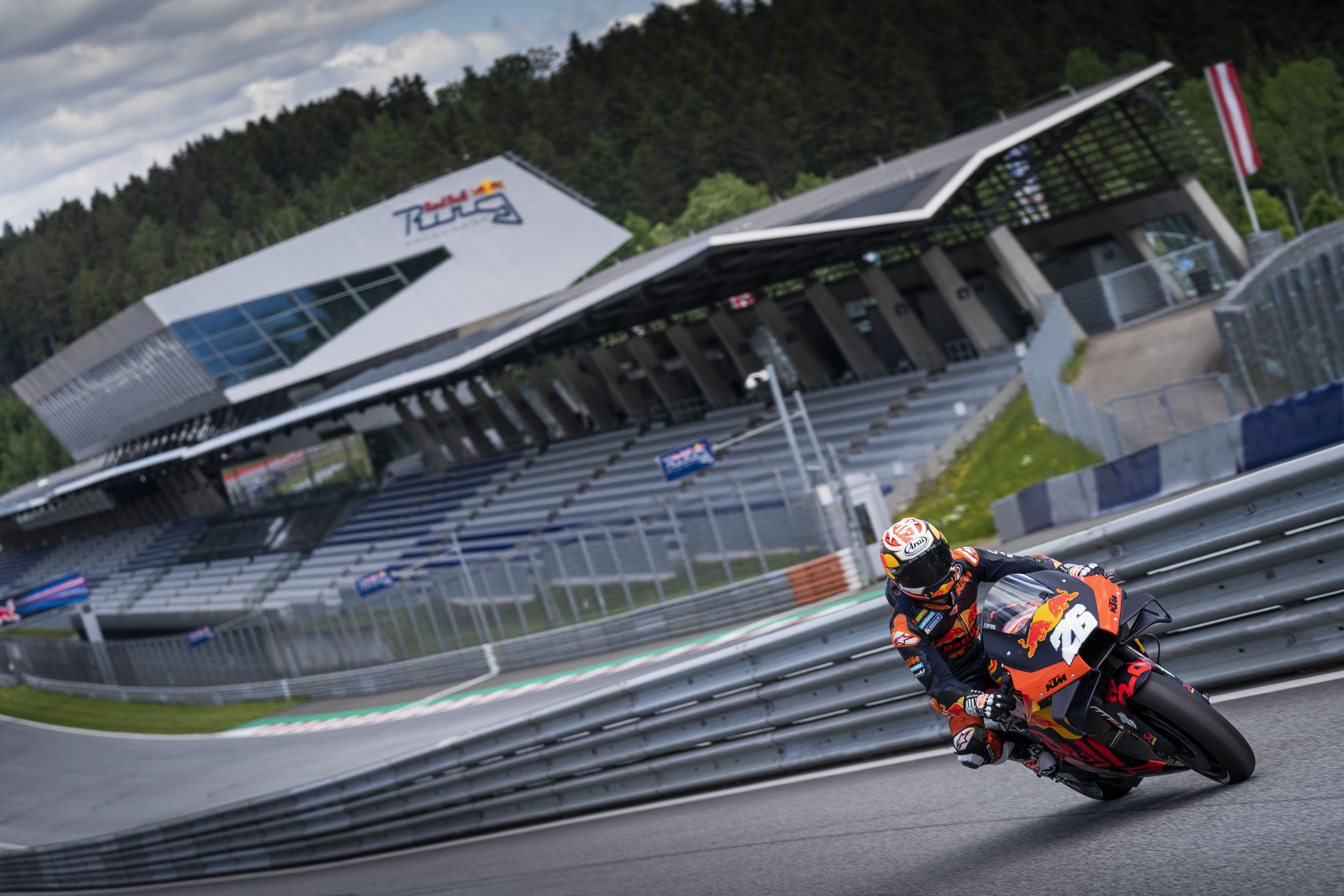 While Espargaro might be coming off the longest absence of his life without being on track, he says that there was more to the two days on track than just shaking off the cobwebs as they made progress on the RC16.
"I don't think I have ever been so long without a bike – especially one for competition – so it was a little bit difficult in the first few runs yesterday but I was quickly up to the kind of rhythm I was setting in Qatar," said Espargaro.
"It was great to get back in action and I think we all felt that: there were a lot of smiling faces in the box.
"Technically we made some improvements.
"The first priority was to get our feeling back with the bike but we also brought quite a lot to test and this was interesting.
"The good weather meant we could play with a lot on the bike and we improved mostly with the chassis but also some electronics. I'm really happy.
"Now just to look forward to the first race."