KTM has become the first MotoGP manufacturer to return to the track as MotoGP begins to gear up for a July restart, with test rider Dani Pedrosa joining Pol Espargaro at the Red Bull Ring for a one-day test on Wednesday.
KTM's private test has been booked under secrecy at the circuit owned by KTM's title sponsor Red Bull, and Pedrosa and Espargaro won't be joined by Espargaro's rookie teammate Brad Binder.
Binder has returned home to South Africa during the coronavirus pandemic, and the introduction of mandatory two-week quarantine rules for international arrivals to most of Europe mean it wasn't possible for him to make it to Austria in time.
The Race believes that it marks only the first in a series of tests for teams and riders as they prepare for the scheduled opening race of the year at Jerez in mid-July.
While some teams are able to test as much as possible in the interim, it remains unclear exactly how much freedom most have within the rules.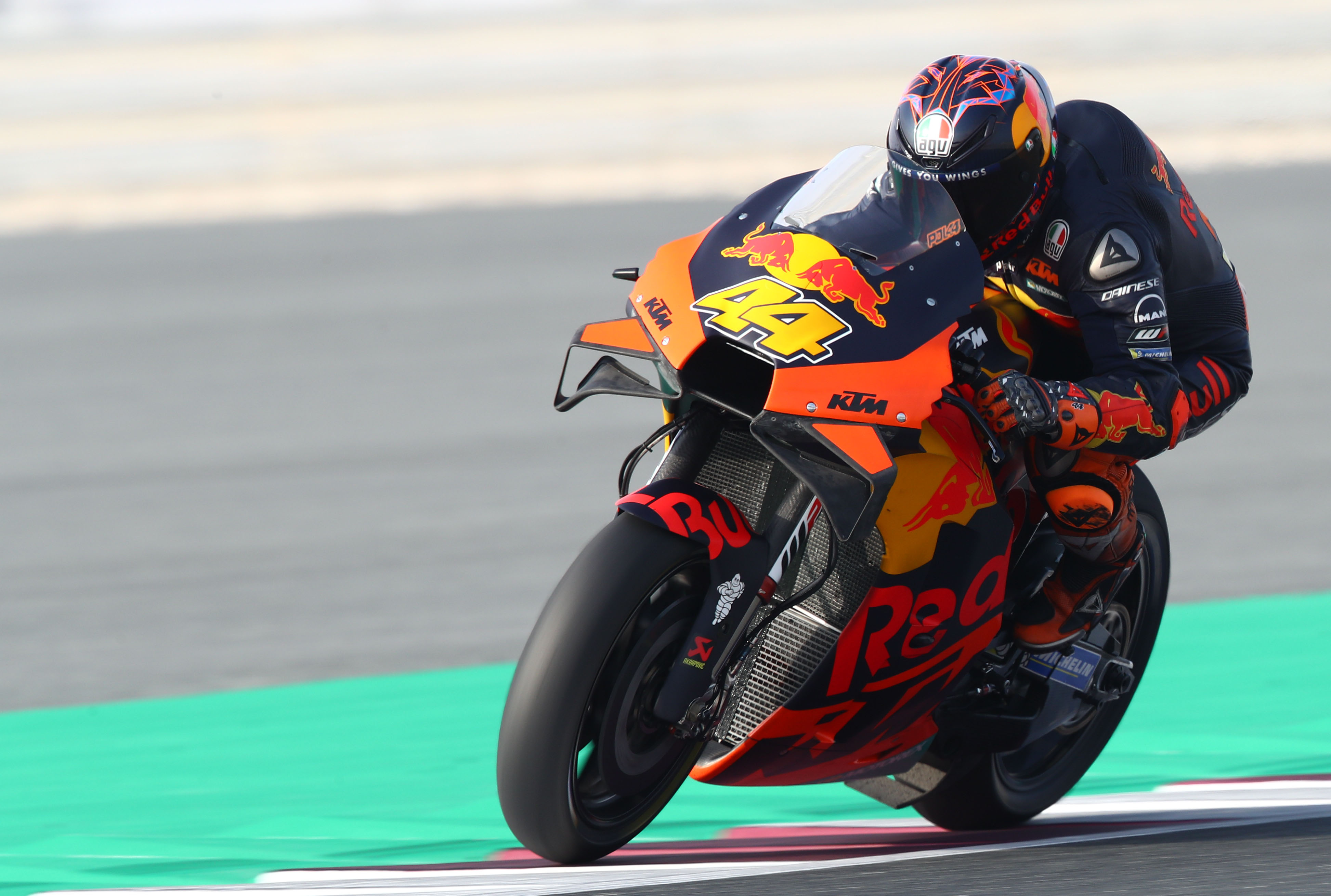 KTM and fellow concession status team Aprilia are allowed, thanks to the special dispensations allowed under the rules, to use their test team tyre allowance of 120 tyres a season for not only their test riders but also their race team.
In the same way that it allows KTM to field Espargaro, Pedrosa and Binder, it would also allow Aprilia to test with Aleix Espargaro and their test rider  Bradley Smith – but not Andrea Iannone as he continues to serve his ban for doping offences.
With other teams only allowed to run their race riders at officially scheduled tests, it could require a concession to them too if they wish to test privately before the season gets underway.
However, there will be an opportunity for all three classes to return to track before the season kicks off, with International Race Team Association President and Tech3 KTM boss Herve Poncheral confirming this week that there is likely to be two days of testing at Jerez before the season starts on July 19th.
Lead image credited to Speedweek.