Jack Miller says that his signing to the factory Ducati team for 2021 is a further sign of the changing of the guard in MotoGP, as more and more teams move away from established riders in the hunt for a young gun to challenge Marc Marquez.
Miller will replace either Danilo Petrucci or Andrea Dovizioso in the factory team, with the final make-up of the squad still to be confirmed.
But, with Petrucci five years older and Dovizioso eight, it means an investment in the future that Ducati hasn't been able to make in recent seasons.
With that in mind, and with young riders joining other teams on the grid, Miller says that it's a clear sign of MotoGP's first real shake-up in a decade.
"I remember thinking last year that I felt the rider market in MotoGP was in for a bit of a shake-up in the short-term because of the way Marc Marquez has been on top most of the time since he's been in.
"He's only a couple of years older than me, but at first it was the older guys like Valentino Rossi, Jorge Lorenzo and Dani Pedrosa who were his main opponents.
"But things have changed. Yamaha have Maverick Vinales who is my age, Suzuki have Alex Rins and Joan Mir, and I was hoping Ducati would see me as their young guy who has been around for a while but is still pretty young to get into that conversation.
"Marc is the benchmark, so the main goal for all of the other factories is to get somewhere close to him.
"For me the big switch-up was Yamaha bringing in Fabio Quartararo for next year to replace Rossi – it was an inevitable decision but one that had to be done, but for them to actually do it was a different thing because, I mean, it's Rossi.
"I'm stoked that Ducati sees me as their guy in that age range to try to fight amongst ourselves and hopefully with Marc in years to come."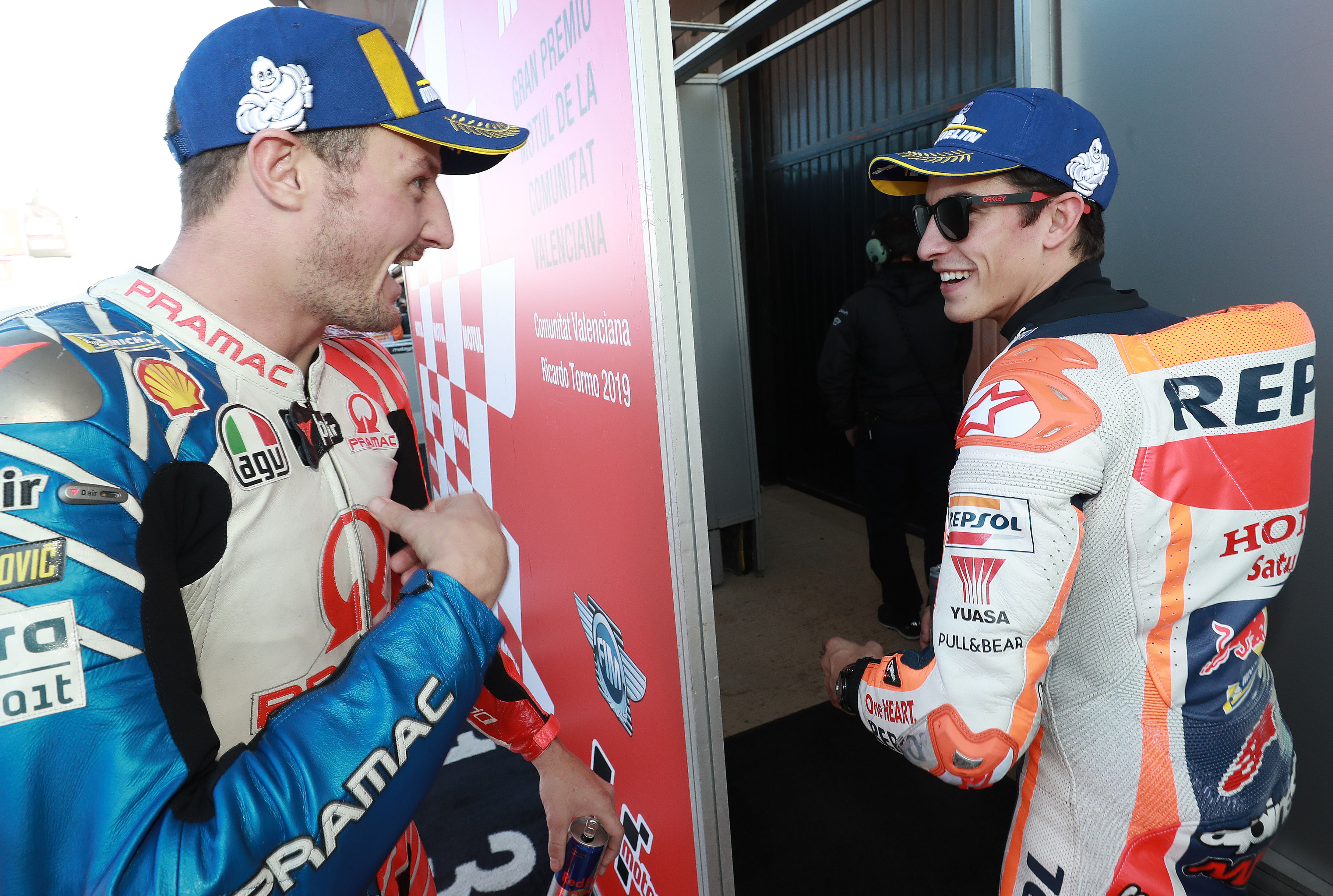 Despite being unsure when the 2020 season will kick off and only being on a one-year deal at the factory team, Miller is confident that he's in the best position of his life as he waits to get the season underway.
"I always had dreams of becoming a fully-fledged factory rider … fair to say I didn't think it would happen with me sitting at home in Townsville having not raced for six months, but 2020 has been a strange old year.
"But it's done, and having my 2021 plans sorted out so early is so exciting with what I'll be doing, and in many ways a dream come true for me.
"When I got to MotoGP in 2015, this is what I was always chasing, so to have it actually happening is a bit surreal.
"But it's the reality, and it feels bloody good.
"This is, pretty much, what I've been working towards my whole life – to sign with a factory and be a fully-fledged factory rider is something you put in your mind as a long-term goal when this all started way back when.
"To be there, it's so exciting and a little bit unreal in some ways, but shows you that all the hard work and sacrifices everyone who has helped me to get there was worth it."