Talks are ongoing between the British government, race organisers and Formula 1 to hold its planned races at Silverstone despite the blow that those travelling to the UK for sport will not be exempt from new quarantine rules.
Rules demanding new arrivals self-isolate for 14 days will be introduced on June 8 and reviewed every three weeks, but while exemptions have been granted for essential activities such as those transporting medical equipment and road haulage, there is no exemption for sporting events.
However, The Race understands discussions are ongoing between the Department for Digital, Culture, Media, and Sport, Silverstone and F1 in the hope of making races at the venue happen.
An F1 spokesperson told The Race: "We have been working closely with government on the implications of the policy for Formula 1 and Silverstone and those discussions are ongoing at this time with the aim of finding a solution with safety as our first priority".
While behind-closed-doors sporting events are potentially possible once the UK moves into the next phase of its COVID-19 recovery strategy, which could happen as early as the start of next month, the lack of exemption means F1 personnel would not currently be able to get into the country and start work in time for the races to be staged.
The season will start with two races in Austria, the second of which is on July 12, so there is not enough time to serve a 14-day self-isolation period on arrival before the July 26 date F1 was provisionally working to for the first of its two Silverstone legs.
The lack of an exemption could also hit UK-based F1 teams trying to travel to and from their factories between races. But the government rules are being reviewed every three weeks and The Race understands the intention is to try to structure the 2020 calendar in a way that allows sufficient time between races during any period affected by the UK quarantine situation.
Fines and potential further prosecutions will face those who fail to self-isolate, while all those coming into the country must supply information about where they will be staying while self-isolating on arrival.
These measures will be reviewed after three weeks, which means it is still possible the self-isolation might be dropped in time for the races – although it's not clear how long F1 can wait before the Silverstone dates are considered unviable.
Germany's Hockenheim circuit is understood to be the favourite to step in, and could hold races immediately after the Red Bull Ring back-to-back – forming a quadruple-header – while Hungary has also been mentioned, should F1 opt to start the season with a block of races on the continent.
There have been discussions over making exemptions for sporting personnel, with F1's argument that extensive testing and private transportation will maximise the safety of its operation.
"I remain very optimistic that they will find a way" :: Stuart Pringle
Culture secretary Oliver Dowden supported the push to allow people to travel without quarantine requirements for sport, but was stymied by others who feared it would create a situation in which other groups lobbied for exemption as well.
F1 has not commented on the update from the government but has previously expressed it would be "impossible" to host races as planned without an exemption for sport.
Its plans are therefore set to be foiled, unless the ongoing talks yield a guarantee that quarantine measures will be lifted in time or that an exemption will be applied following the planned three-week review.
If the championship can afford to wait, either for these dates or a race later in the summer, then the situation may be different anyway following the first review.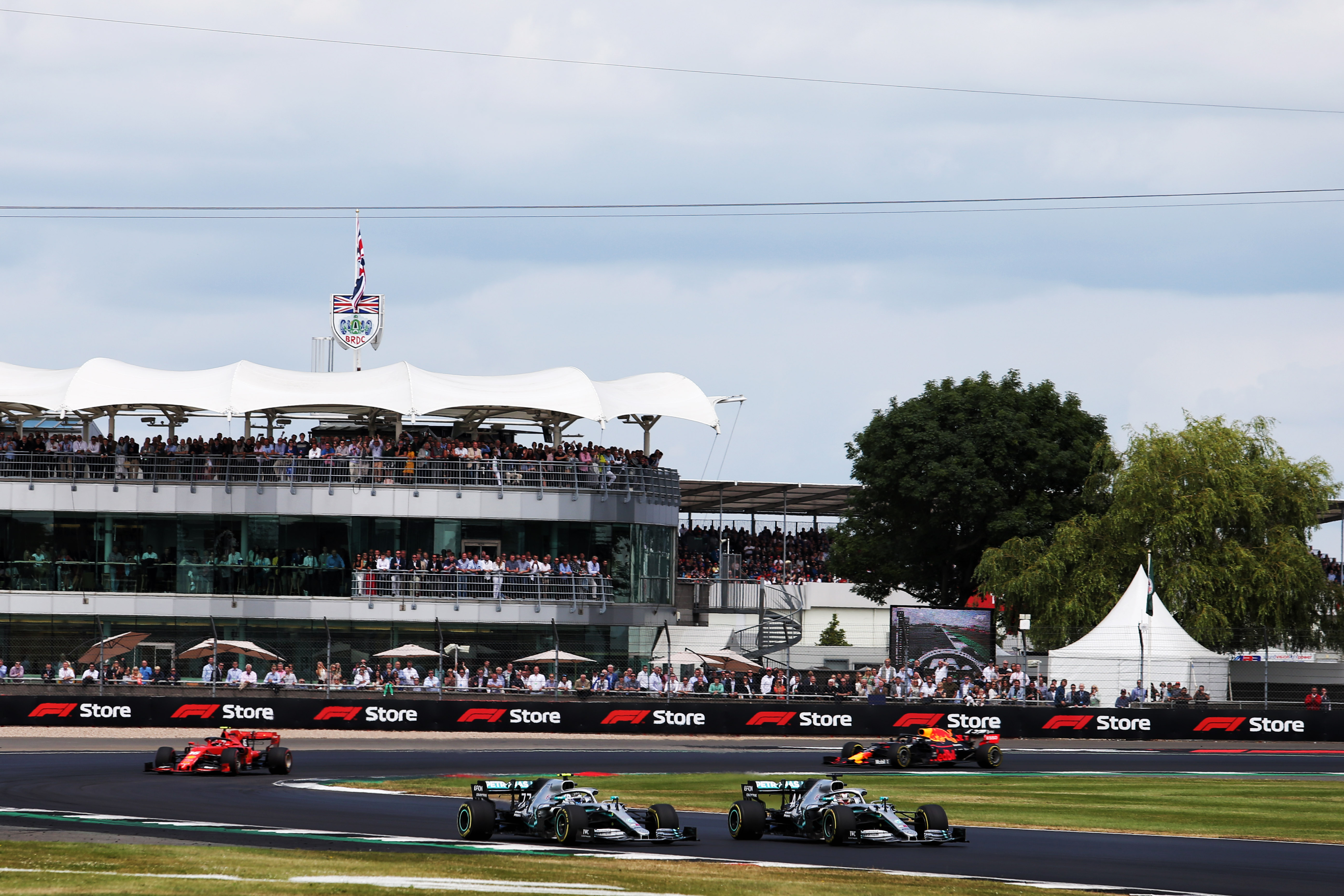 Despite the measures, Silverstone managing director Stuart Pringle remains "very optimistic" that the circuit can hold F1 races this year.
"It's a very complex sport to get going because it's a global championship with a huge logistical tail," Pringle told Sky Sports F1.
"So Formula 1 does need to know that it can set off on its global travel and be able to come in and out of its home base.
"I am very clear that the importance of the industry is understood by government. I remain very optimistic that they will find a way.
"I'm very, very conscious that it's extremely complicated drafting these things and working up against ever-moving deadlines – it's not a task I'd wish to undertake.
"So I remain optimistic that a sensible and pragmatic solution, which puts the onus on the sport quite rightly to come up with the right solution, can be found."