Carlos Sainz Jr says he is trying not to fret about the oddities surrounding his 2021 move to the Ferrari Formula 1 team.
Sainz will begin a major career opportunity when he switches to Ferrari from McLaren, replacing four-time world champion Sebastian Vettel.
However, his move will occur during a peculiar time for F1, as this year's cars are due to be carried over next year to reduce costs amid the impact of the coronavirus pandemic.
In addition, to offset a later-than-planned end to the 2020 season – which is yet to begin, and will feature an intense schedule when it does start – it has been suggested that pre-season testing could be slashed ahead of the 2021 campaign.
Asked in an interview with the official F1 website whether that filled him with intrigue or was a worry, Sainz said he experienced "a bit of both".
"It's going to be a very strange time and there's a lot of unknowns," he admitted.
"First of all, if the cars are going to be the same next year? Is there going to be any testing at all? Is there going to be any time for me to adapt to a new car?
"These thoughts have been in my head and are things that I'm considering and I will need to think about in the future, how many hours of simulator I will need to do, etc."
Going into the 2021 season with Ferrari with limited testing opportunity will put Sainz on the back foot against his highly-rated new team-mate Charles Leclerc, who will have driven the car in 2020 – assuming this season is able to take place.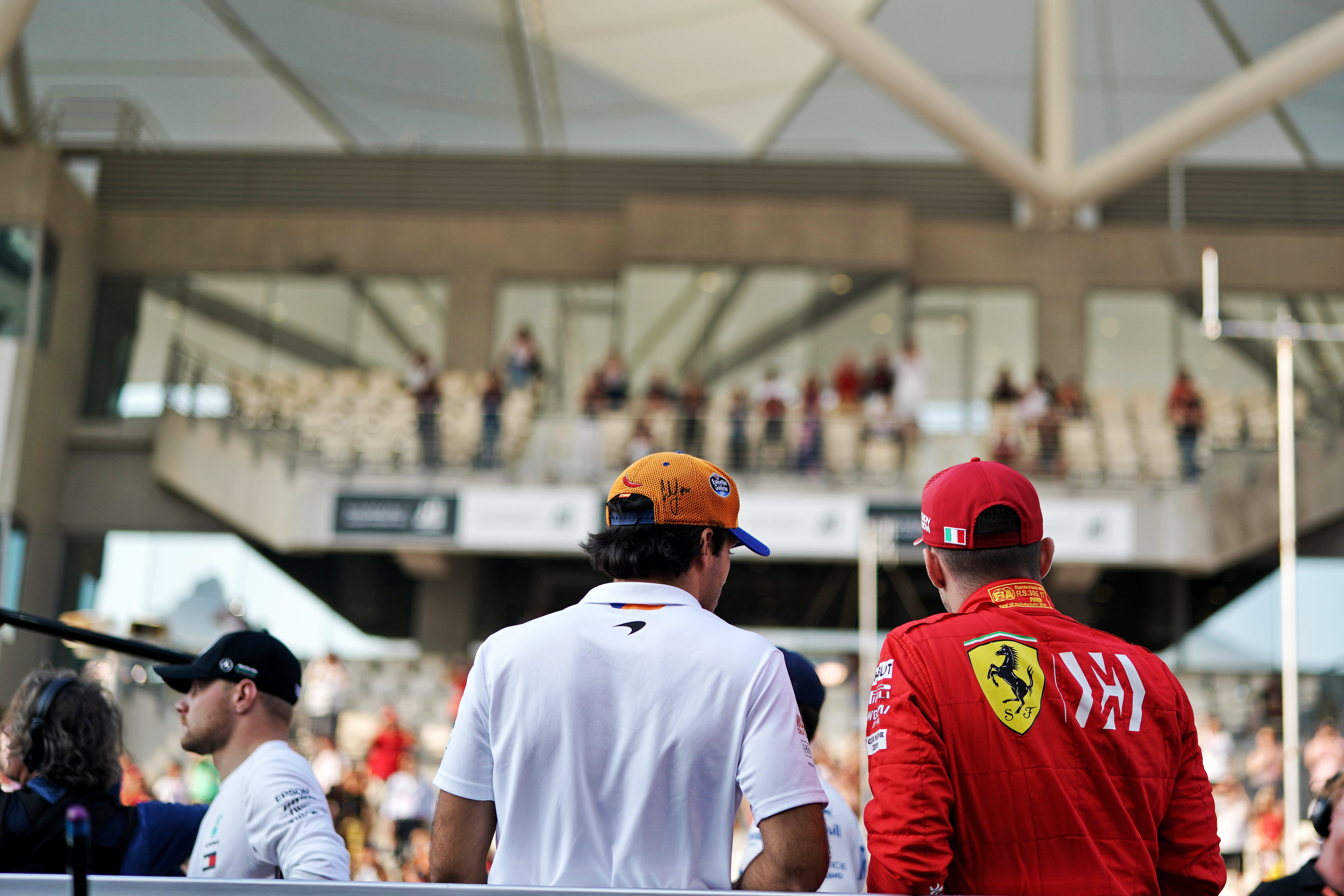 Sainz said he was trying to shelve those thoughts and focus on his farewell season with McLaren.
"I can tell you that now my main focus is on 2020, in the way that I want to perform this year with McLaren," he said.
"Because there's nothing that I would love more than saying goodbye to McLaren on a high and keep that momentum going until the end of 2020.
"And then it will be time to worry about those testing things, is it going to be any testing, is it going to be exactly the same car and I have never driven it before Australia?
"But until then, McLaren time, put Ferrari in the pocket and don't think about it anymore and keep the momentum going with McLaren."
Sainz joined McLaren in 2019 and finished sixth in the championship, behind the two Mercedes drivers, Red Bull's Max Verstappen, and the Ferrari pair.
He had held initial discussions with McLaren over extending his spell with the team after playing a vital role in kickstarting its recovery last year.
Sainz said he would "love to see McLaren back at the top", even if it happens after he leaves.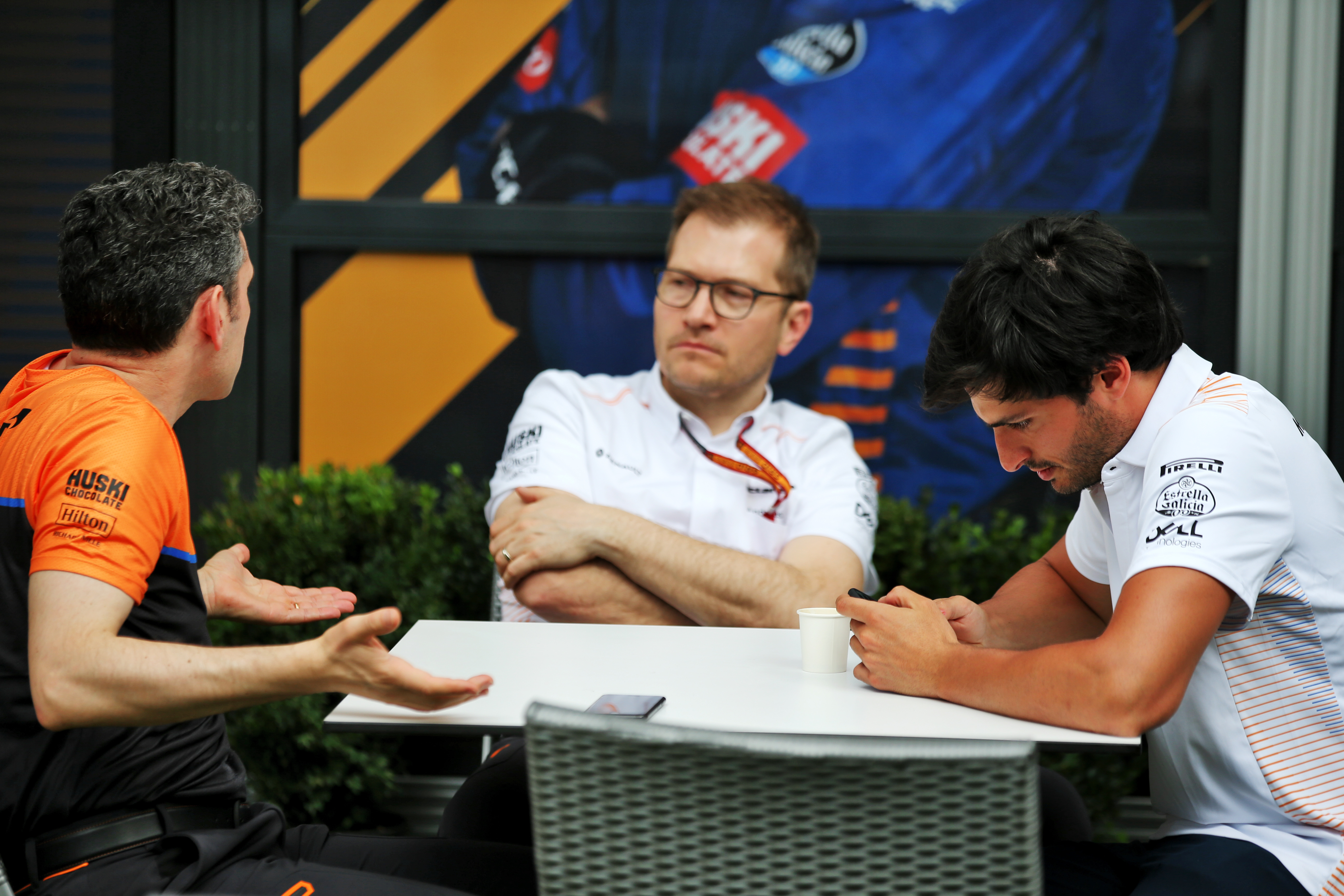 "McLaren is forming an incredible team and with Andreas [Seidl, team principal, pictured above centre] and James Key [technical director], they're at the point of the arrow, they are incredibly good people that are going to lead this team forward.
"I think they have the right people to go through these tough times that the world is going through at the moment.
"Mercedes [engines in 2021] I'm sure is going to help McLaren move forward.
"I was already thinking about 2021/22 with McLaren before the phone call came from Ferrari.
"And even next year when I'm part of Ferrari, trust me that nothing would make me more happy than seeing McLaren back at the top of Formula 1."