Number 17 has a unique, tragic status in Formula 1. It's the only number ever to have been 'retired', in tribute to Jules Bianchi after his death in July 2015 following his horrific accident at Suzuka the previous October.
This means #17 will remain eternally-frozen, with its tally of 655 world championship race starts, five wins and three pole positions testament to some glorious peaks despite toiling for many of its races deep in the pack.
It's now a monument to a driver who might very well have taken it to greater glories had he lived and earned the Ferrari seat that was potentially in his future.
There was at least one glimpse of the success that might have been to come for the combination.
Bianchi took the most celebrated ninth place in history in the 2014 Monaco Grand Prix, his and the Marussia team's only points in F1. That was on one of just 15 starts he made carrying the number, the last one being that fateful Japanese GP.
It was another Frenchman, Jean-Pierre Jarier, who enjoyed the longest association with #17 in F1. The first to be allocated it as a full-season number, he started 43 races bearing it while driving for Shadow from 1974-1976 and famously retired from the lead with a failure in the fuel system when set to win the '75 Brazilian Grand Prix.
It should have been 44 starts, but Jarier was unable to take up pole for the preceding race in Argentina thanks to a crownwheel failure. Aside from those two poles, the only other time #17 started up front was Ralf Schumacher for Toyota in the 2005 Japanese Grand Prix thanks to a light fuel load that put him on a strategy resulting in eighth place.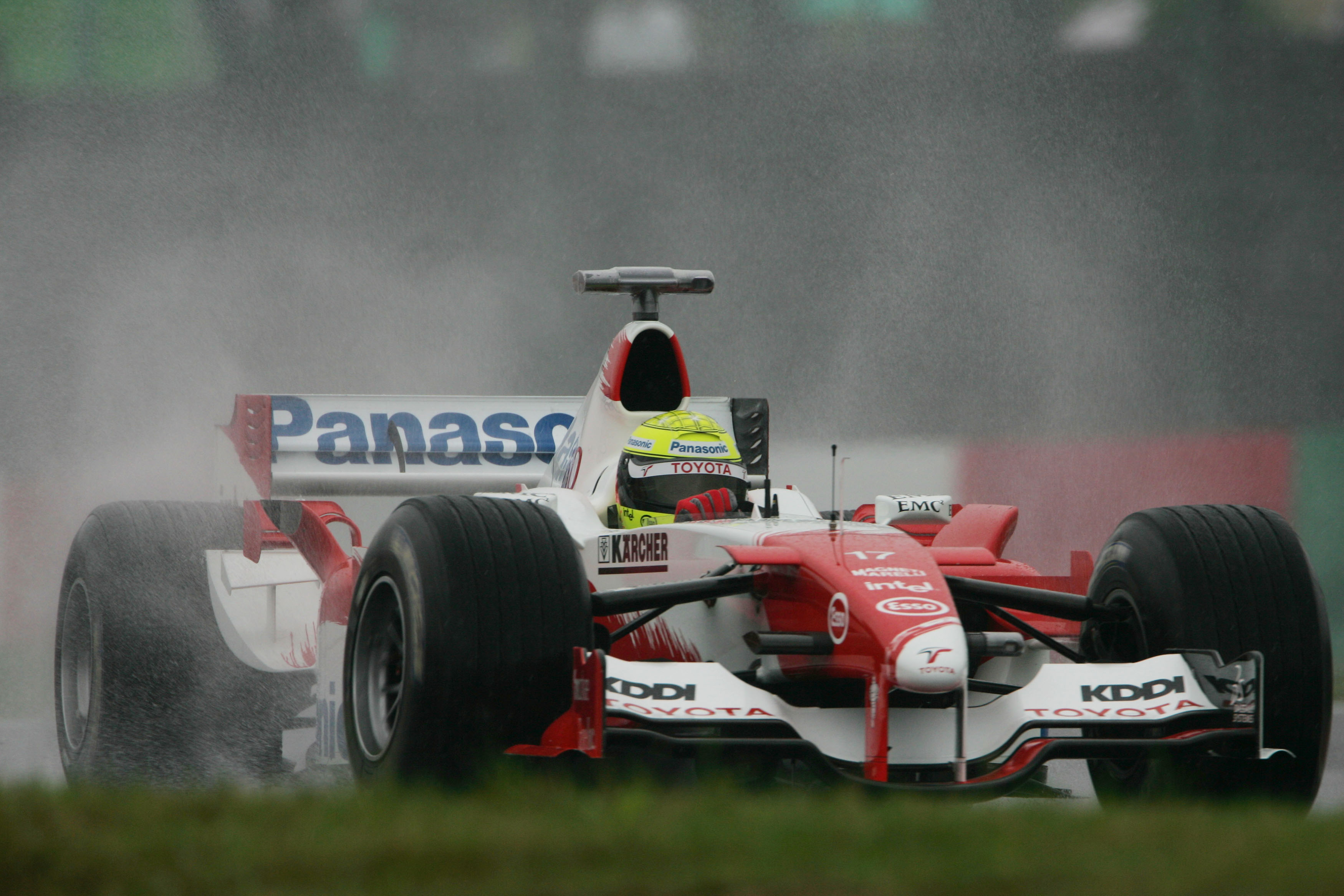 But Shadow stands as the most common home for #17, with Alan Jones taking it over in '77 and doing what 'Jumper' couldn't by taking its first victory in a rain-affected Austrian Grand Prix.
A strong start on slicks on a damp track set Jones up for the victory, although it wasn't until James Hunt's McLaren M26 suffered an engine failure that he took the lead.
The number then passed on to Clay Regazzoni and Jan Lammers before the combined Theodore/Shadow entry in the first part of 1980 usually failed to qualify in the hands of Stefan Johansson and Geoff Lees.
Number 17 was now well into a long drought, the kind that characterised most of its time in F1. Its brushes with tangible success were always rare, but in the days before full-season numbers it had a small stake in Jackie Stewart's 1969 title having been carried on his Matra in Canada, a race he failed to finish. Prior to that, it made a more concrete contribution to Graham Hill's 1962 crown, accompanying his win in the Dutch Grand Prix, as well as Jim Clark's '65 title by winning at Spa.
But the 1980s were just part of a 22-year gap between victories after Jones's win. Three years with March from 1981 being used by Derek Daly, Eliseo Salazar, Jochen Maas, Rupert Keegan, Kenny Acheson and, briefly, Jacques Villeneuve Sr were very patchy. It then became an Arrows number, most notably used by Gerhard Berger, Thierry Boutsen and Derek Warwick.
During that period, podiums were non-existent and even points scores weren't that common, although Warwick did at least pick up a quartet of fourth places in 1988.
Things got worse as the number was passed on to two teams that often struggled to qualify – Osella with Nicola Larini and AGS with Gabriele Tarquini and Olivier Grouillard. But there was a glimpse of glory stolen from it, with Larini running as high as third in the wet in Canada in 1989 before he retired with an electrical problem.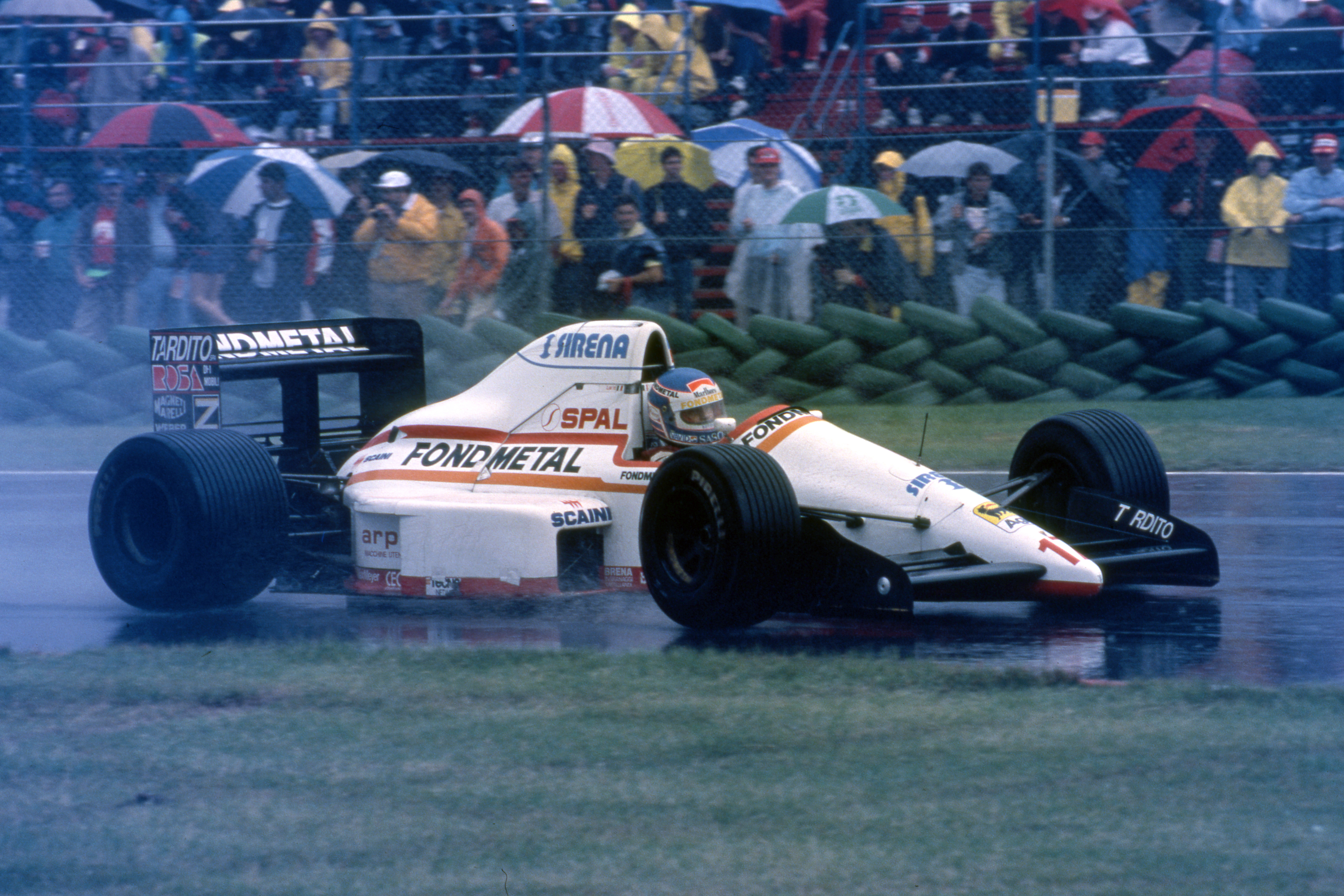 The return to March in 1992, used by Paul Belmondo and Emanuele Naspetti – the former failing to qualify more often than not – precipitated the number 17 disappearing for a number of seasons. This was because March entered for but never made the season-opener at Kyalami, although 17 did make it as far as the entry list against Jean-Marc Gounon's name.
But 17 was back in 1995 on the Pacific of Andrea Montermini, a good-looking but uncompetitive machine, before returning to Arrows with Ricardo Rosset in '96. Rosset was pilloried as a driver, but was good enough to finish second in F3000 and win in British F3 even though his F1 career went nowhere. After a brief loan to Sauber, Arrows had one more year with #17 on Mika Salo's car in 1998 before linking up with Stewart and Herbert in 1999 for that last victory hurrah.
But there were still cameos to come as #17 inevitably bounced around middle and lower-ranking teams. This was at a time when the numbers were allocated based on constructors' championship positions, hence it turning up very often on Sauber and Arrows machinery.
This is how it came to be attached to the car of a young Finn named Kimi Raikkonen, initially competing on a provisional superlicence, during his rookie season with Sauber in 2001. Raikkonen's four points finishes helped Sauber to fourth in the constructors' championship, setting the Finn on a path that would lead to title glory with Ferrari – albeit having long since left 17 behind.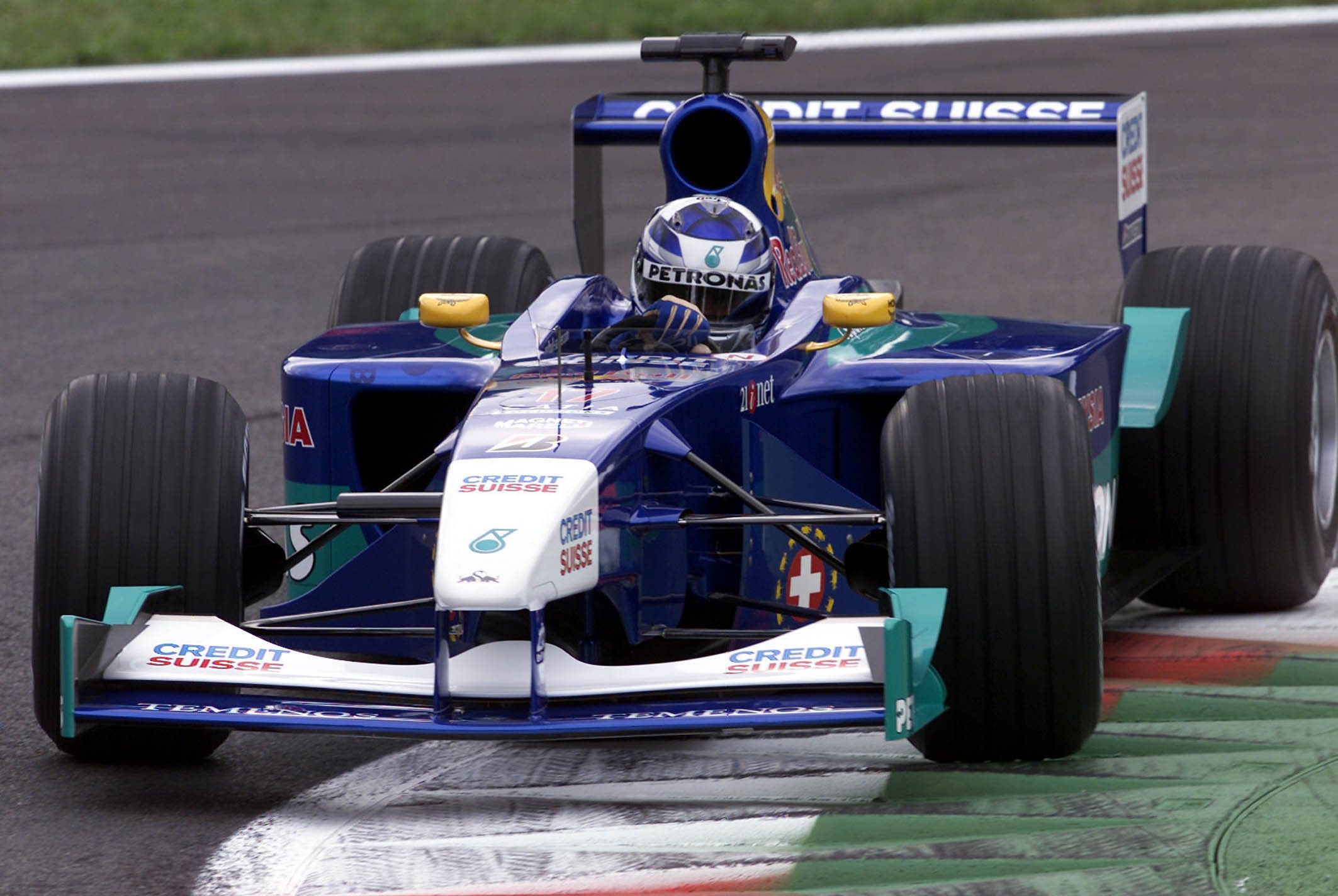 Inevitably, given #17 was now assigned to teams ranked in the bottom half of the previous year's constructors' championship, it was rarely on a competitive car.
But it still had its moments, adorning Jenson Button's BAR during his first season there in 2003 before being passed onto Toyota. A return to Sauber – then in its BMW guise – in 2006 allowed #17 to link up with 1997 world champion Jacques Villeneuve for his final races in F1, as well as his replacement, Robert Kubica.
Several other big names ran with #17 before Bianchi took it over – notably Valtteri Bottas with Williams in 2013 and Rubens Barrichello with Honda in 2008. The latter took the final podium finish for the number in the rain-hit British Grand Prix, a year after Alex Wurz took his final F1 third place while driving for Williams as #17.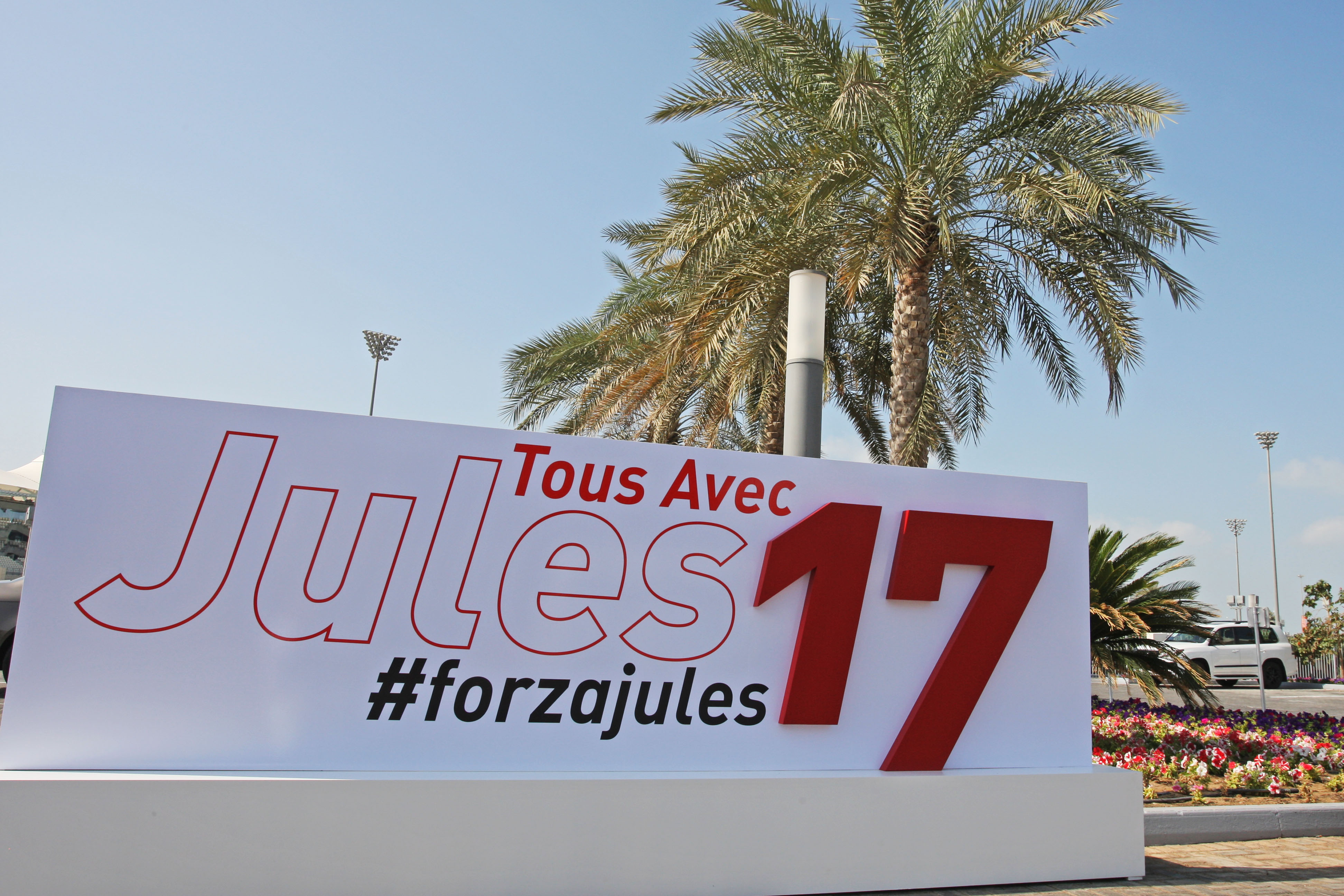 From now on, #17 means only Bianchi – despite a quirk of fate meaning it was only his fourth choice of permanent number given Raikkonen (7), Nico Hulkenberg (27) and Bottas (77) got in ahead on his top three choices. We can be certain that, had he lived, the story for the #17 would have turned out very different.