When it was originally announced that the first day of action at MotoGP's Japanese Grand Prix would be only one session long and then it emerged that day two was likely to be mainly underwater as a typhoon struck Motegi, it was apparent that we were in for an eventful race weekend – the sort that can only be generated from ultra-compressed schedules.
However, few had a dominant Jack Miller on the cards as the end result, let alone an incredible showing from both works KTMs and a return to form for Marc Marquez in only the second race back from his latest surgery.
What happened in the championship fight was even less likely, as Pecco Bagnaia did his hopes real damage with a mistake all of his own. Add in technical problems for Aleix Espargaro, a lacklustre race for reigning champion Fabio Quartararo, and all in all there was a lot to talk about on Sunday.
That also, of course, means plenty of good and bad performances to judge in this week's rider ratings.
Our MotoGP ranking system is simple: the riders who we believe performed the best in every race are at the top, and the ones who underperformed are at the bottom and scored appropriately.
It isn't just about the end result though, with pre-race expectation and form going into a race and a weekend heavily influencing their eventual score, not just the points they scored every Sunday afternoon.
Brad Binder – 9.5
Started 3rd Finished 2nd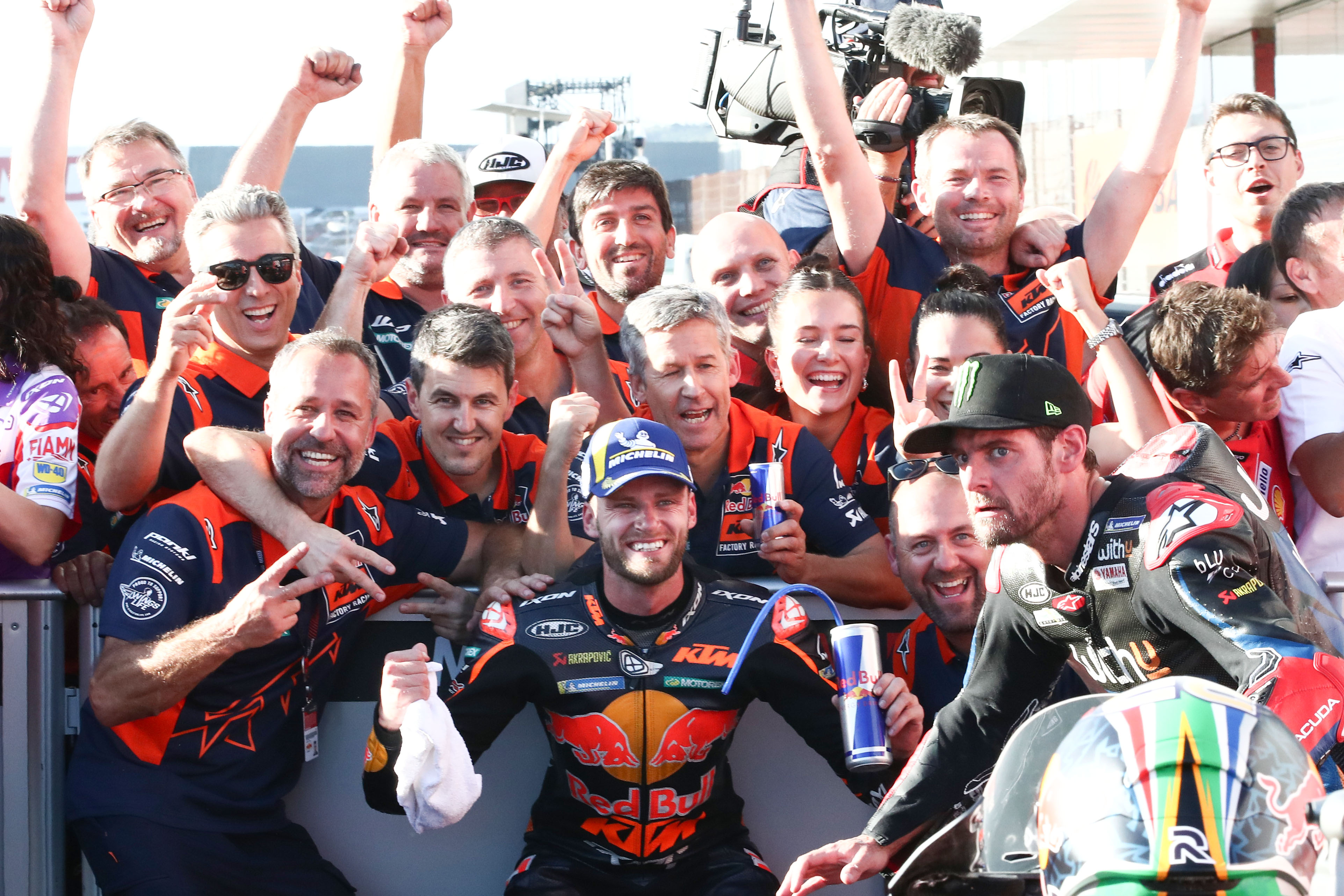 Brad Binder had absolutely no business at all sticking a KTM on the podium at Motegi.
Giving the problems KTM currently has with making its bike stop, it simply should not have been fast at the hardest-braking circuit of the season.
However, Binder proved what he can do with a good starting position (achieved this weekend in the wet). He didn't miss his opportunity – and will have injected a bit of momentum back into KTM in the process.
Jack Miller – 9
Started 7th Finished 1st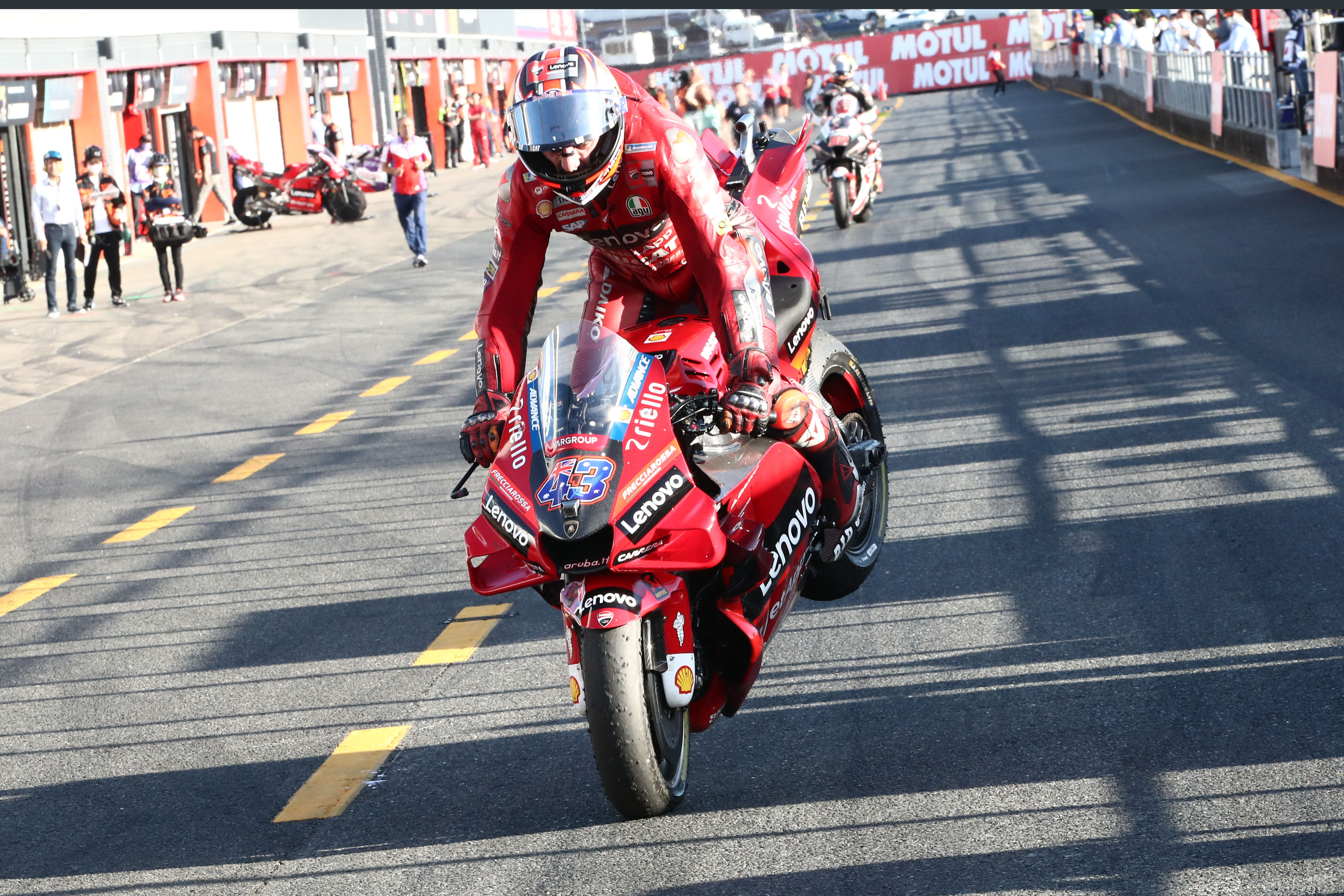 Credit where it is due – never before in his time in MotoGP has Jack Miller displayed the ability to win the way he did on Sunday at Motegi.
His victory was absolutely flawless in the end. Managing the race perfectly to pull out a totally dominant gap meant that when an inevitable drop in tyre performance came, it was irrelevant such was the size of his lead. Perhaps the best victory of his entire MotoGP career.
Marc Marquez – 9
Started 1st Finished 4th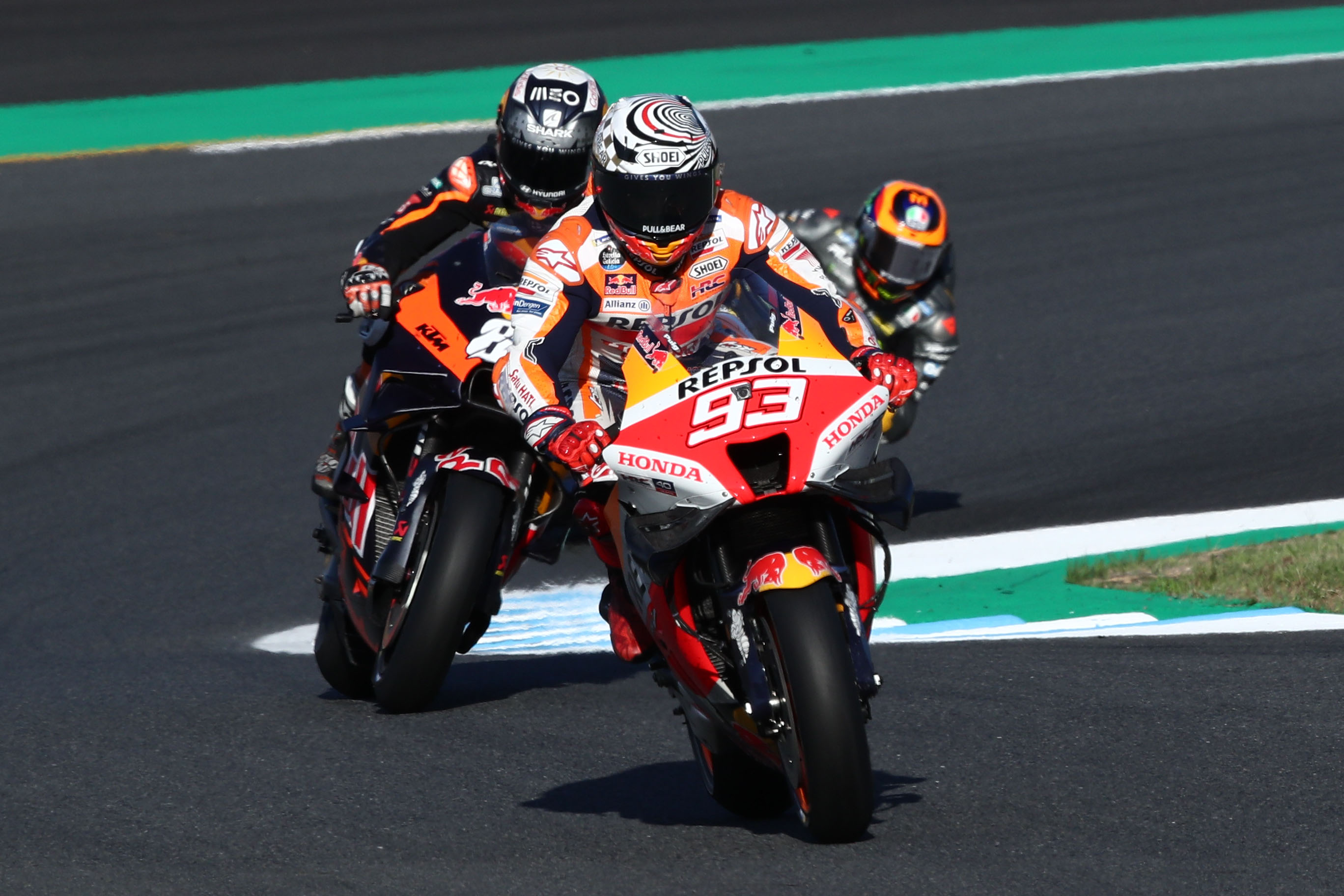 The simple fact of the matter is that Marc Marquez really should not have been back at the sharp end of a MotoGP race this soon.
Yet here he is, just off the podium two races after returning from extensive arm surgery. Sure, a wet Saturday helped him conserve his energy and qualify on pole, but he was able to turn that grid position into a fine result.
It's not a return to his old form just yet, but it's a sign that the fast version of Marquez still remains – and might be back permanently sooner than we expected.
Jorge Martin – 8
Started 5th Finished 3rd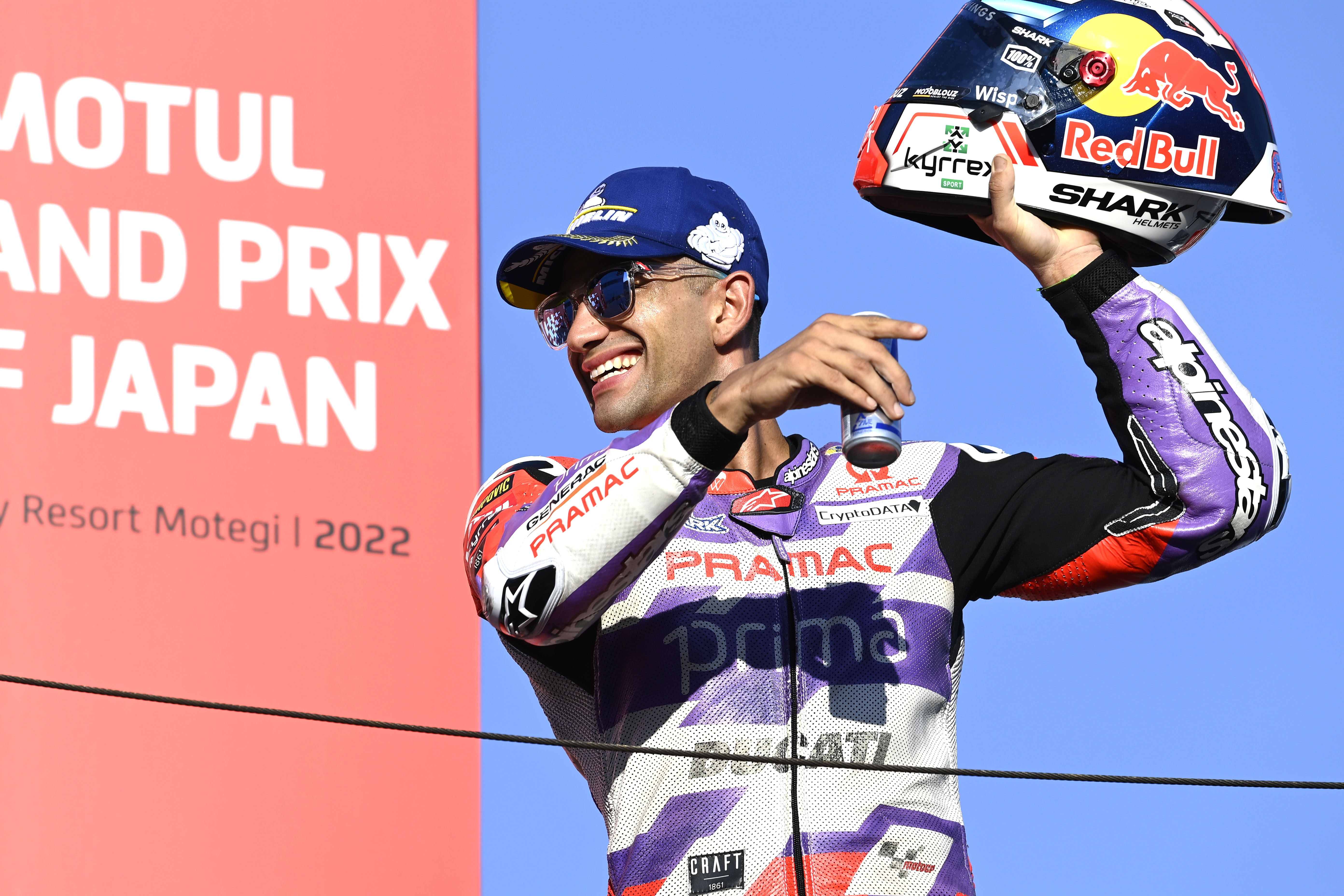 Last weekend at Aragon, Jorge Martin did exactly what he needed to do: get his name back on the board with a solid if unexciting result, knowing that it would help him build in the coming weeks.
And, to his credit, that's exactly what he did at Motegi, by ending a painfully long stretch without a podium, going back to Barcelona in early June.
Doing all this on a weekend when 2022 nemesis (and 2023 factory Ducati rider) Enea Bastianini struggled just adds a cherry on top.
Luca Marini – 7.5
Started 10th Finished 6th
He was not the best Ducati, but nonetheless another day where Luca Marini finished the race delighted with how he got on.
The VR46 rider has been slowly but steadily building away all season long and his approach is finally paying dividends.
Sure, he's not a regular podium contender – but in the current ultra-stacked MotoGP grid he's doing a very good job indeed to show his level, especially considering it was his first visit to Motegi.
Cal Crutchlow – 7.5
Started 23rd Finished 15th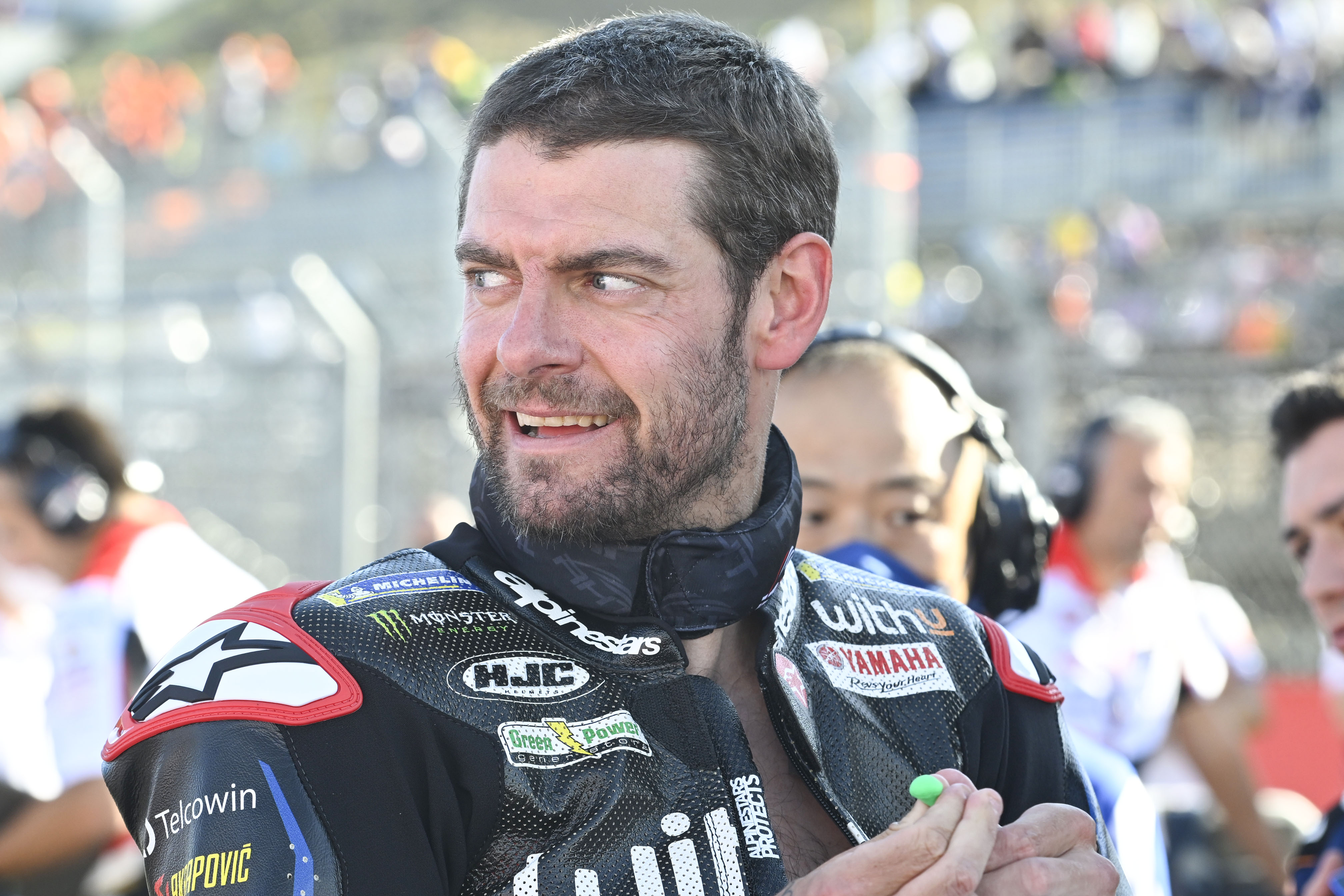 It feels quite wild to say, but if Cal Crutchlow had started from a better place on the grid, there's every possibility that the RNF Yamaha stand-in could have fought for the title of best Yamaha for the second weekend in a row, such was his pace in the latter stages of the race.
As fast as winner Miller in parts but utterly flummoxed by his attempts to overtake slower riders in front of him, it was yet another excellent performance for Crutchlow as he returns to MotoGP from retirement for the second time in two years.
Fabio Quartararo – 7
Started 9th Finished 8th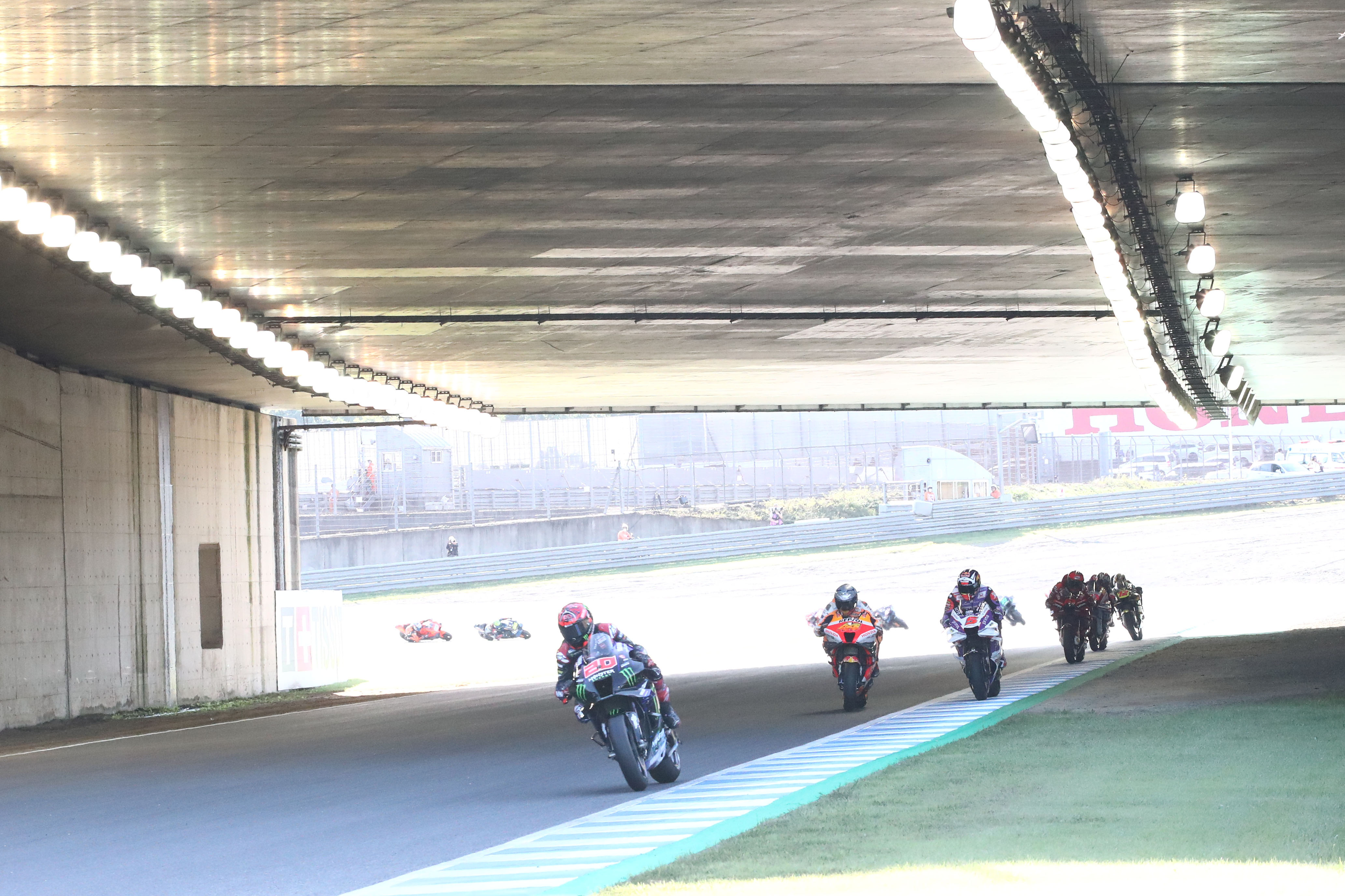 In any other circumstances, eighth would be considered terribly disappointing for the reigning champion – but given that his two biggest rivals had absolute shockers, both failing to score, it's actually a very respectable points haul in the end.
Could he have scored more than he did? Absolutely.
Would doing so have placed him at considerable risk? Most likely.
Ergo, the course of action he took was the sensible one – and with four races remaining, there's nothing wrong with that.
Marco Bezzecchi – 7
Started 13th Finished 10th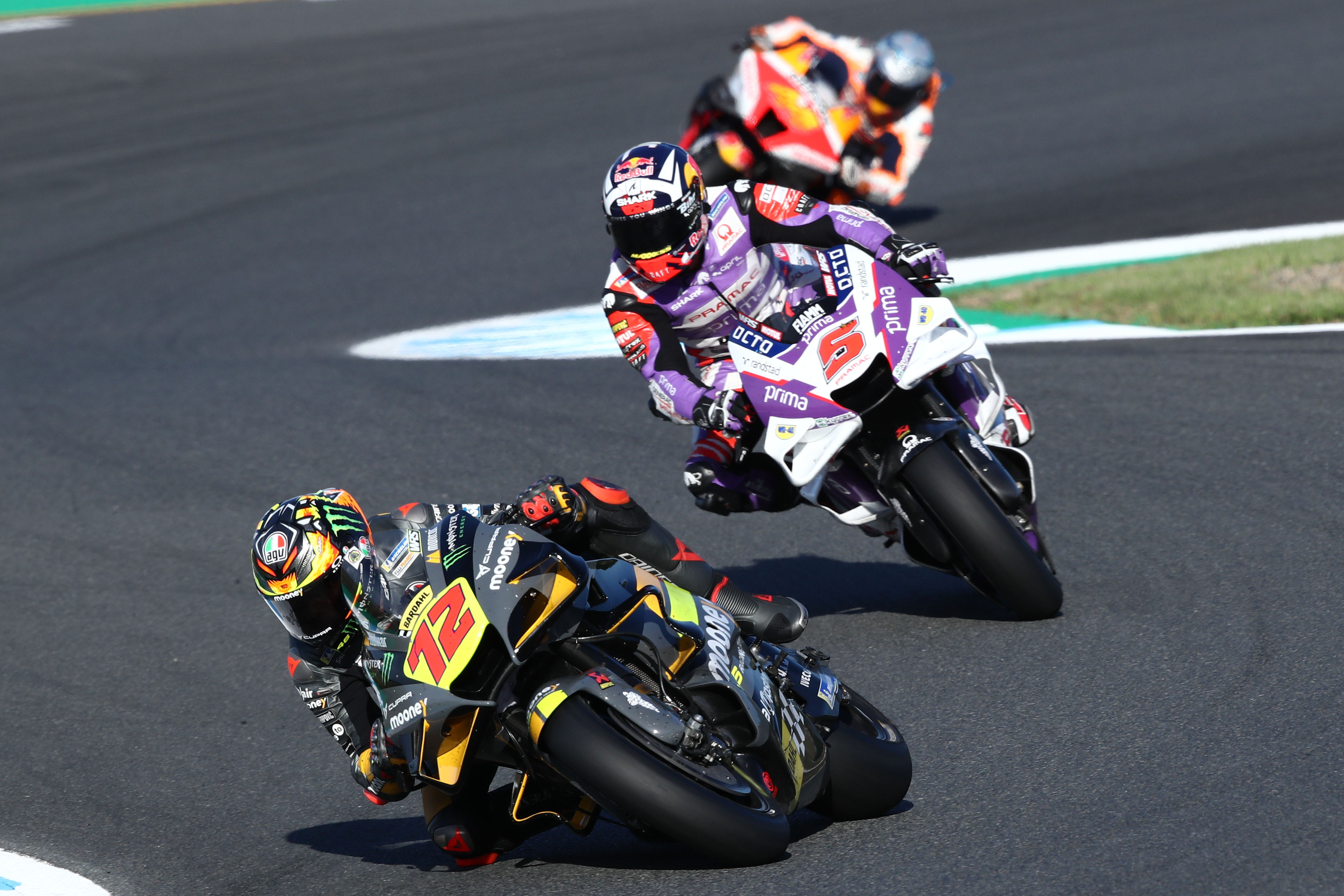 Still very much a MotoGP newcomer and, like the rest of the class of 2022, struggling with the lack of dry track time at a brand new circuit, Bezzecchi nonetheless quickly slotted into his now-regular place as top rookie.
Sure, it wasn't another podium finish, but his consistent speed is hinting at a very strong future indeed for him.
Miguel Oliveira – 7
Started 8th Finished 5th
On one hand, after the tough season he's had, a top five finish at long last is something to celebrate for Miguel Oliveira.
But, at the same time (and though he was content with his result afterwards), the first person you have to beat is your team-mate. And while Oliveira had a good day, Binder had an excellent one.
That said, Oliveira did lose time through some contact with the sister bike, and the nature of Motegi means that regrouping from a delay is a very difficult thing to pull off.
Raul Fernandez – 6.5
Started 22nd Finished 18th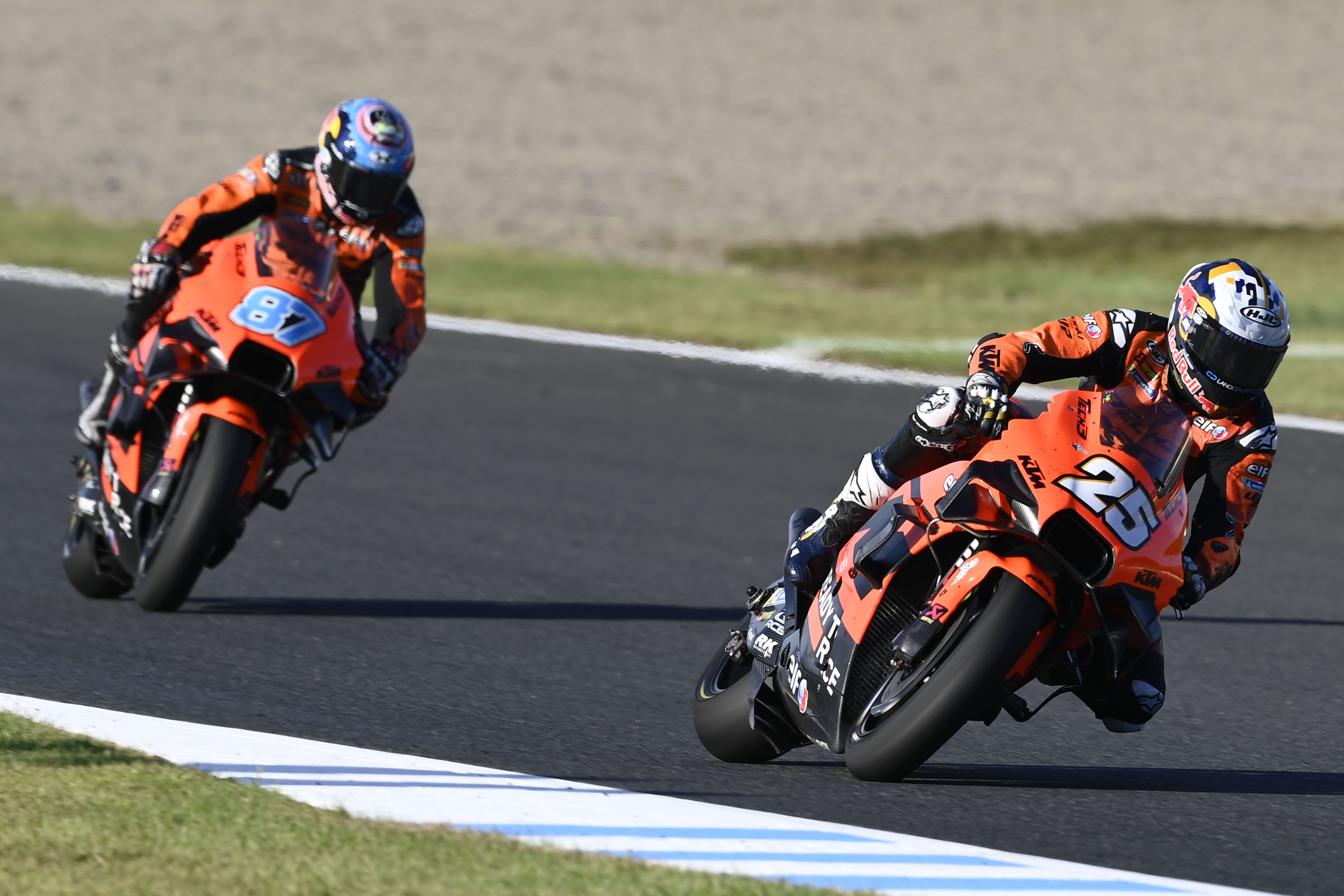 Sure, it's not his best result of the year, and it didn't even come with points at the end.
But it's been a long time since we've heard Raul Fernandez delighted with himself after a race, and that has to be a very good sign.
Getting locked in a fun battle with Tech3 team-mate Remy Gardner, he actually sounded like he had enjoyed himself on the KTM, and that can only be a good thing after an incredibly tough season to date for the rookie. Bonus points, too, for winning said scrap.
Fabio Di Giannantonio – 6.5
Started 16th Finished 17th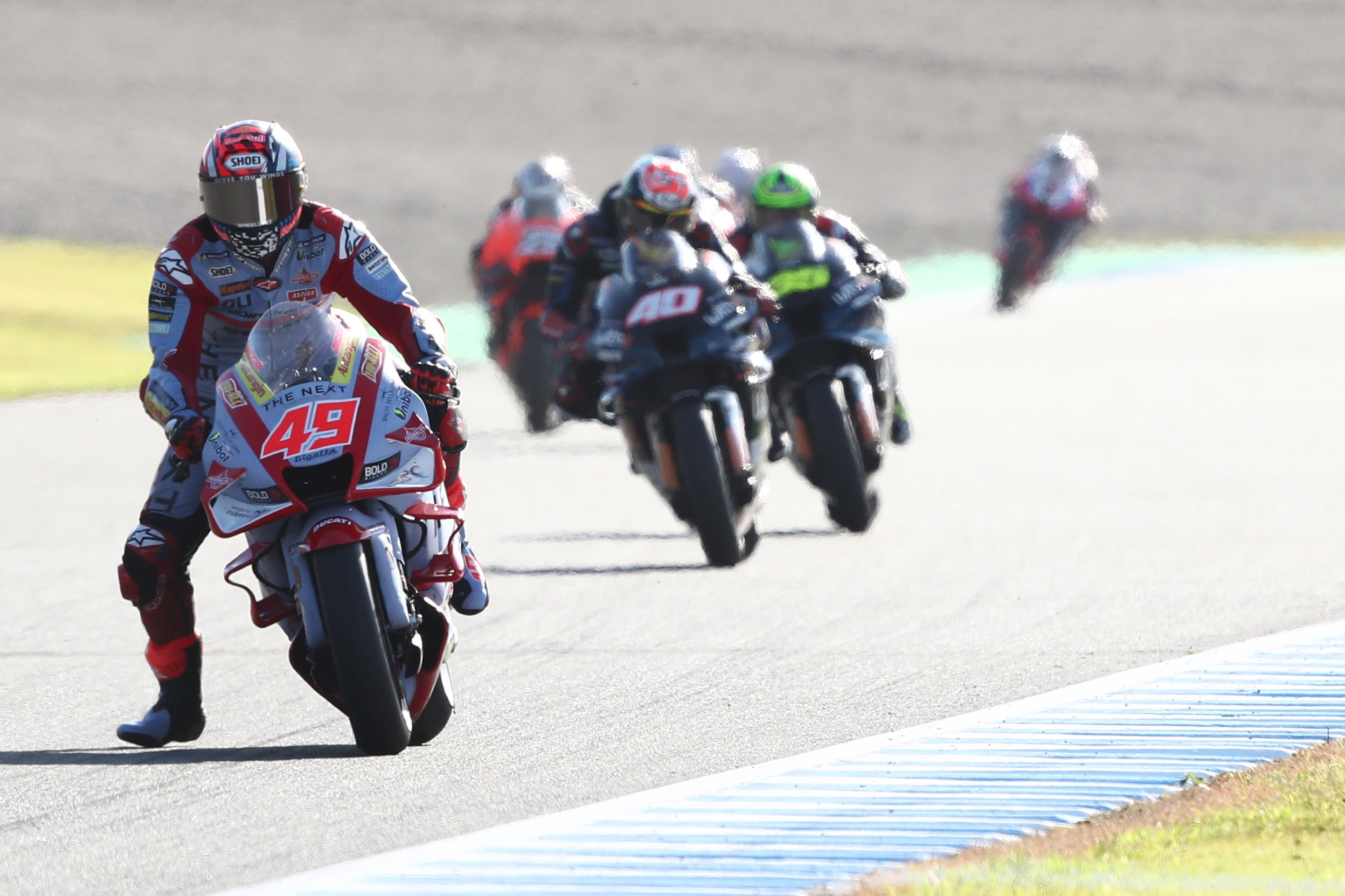 Not a spectacular outing for the Gresini Racing rookie, Motegi was nonetheless yet another decent Fabio Di Giannantonio run.
With a mystery technical problem cropping up for him in the race, only dropping a single position and scoring a decent result (albeit outside the points) is again nothing to sneer at.
Maverick Vinales – 6
Started 4th Finished 7th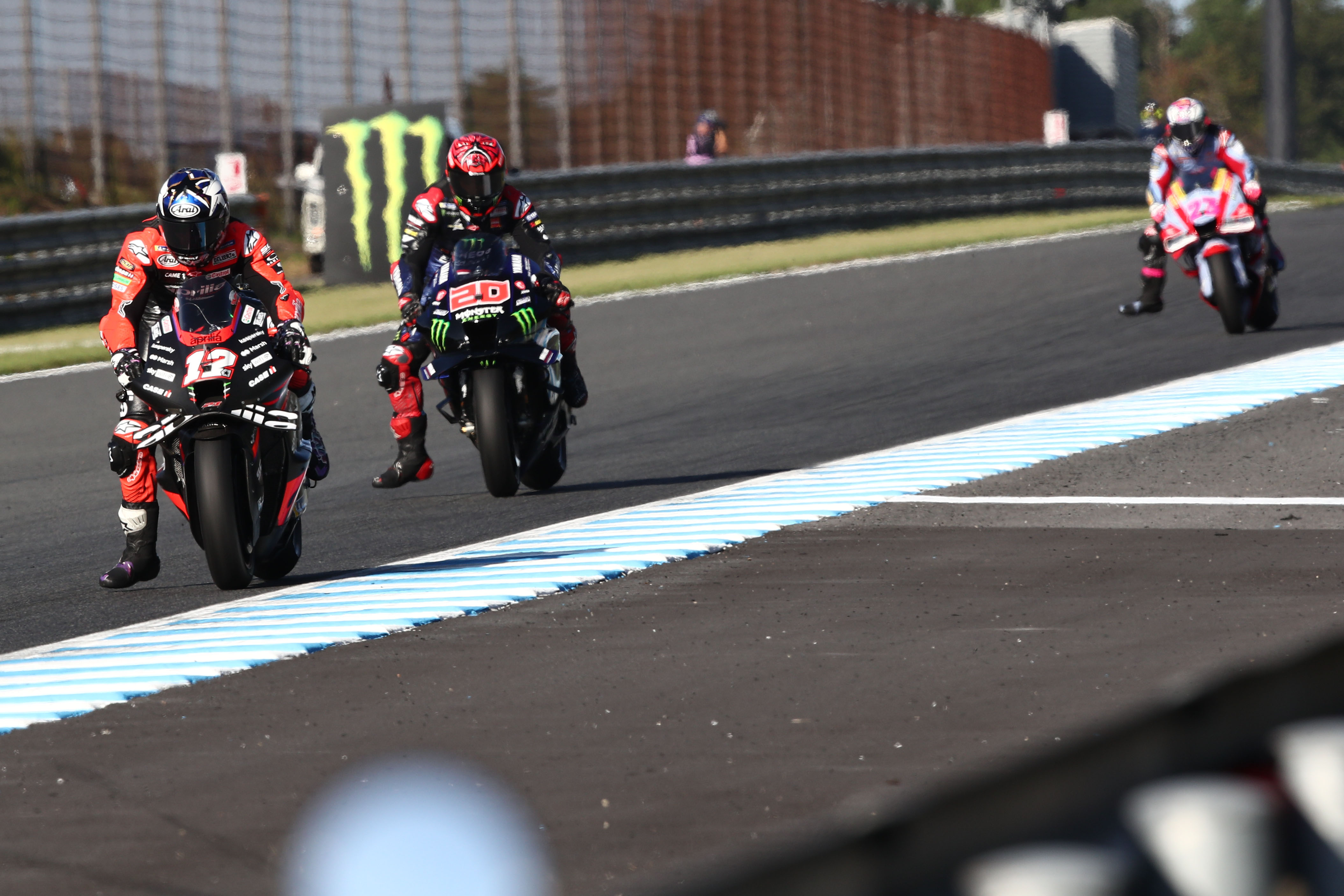 It's fair to say that Maverick Vinales' Sunday simply didn't go according to plan at Motegi.
Expecting to be in the fight for the podium at the very least, he was one of a number caught out by the lack of track time, and opined afterwards that he should have absolutely gone with the softer option rear Michelin tyre.
Consequently not finding the grip he needed, he put on a decent enough showing – but left a lot on the table.
Remy Gardner – 6
Started 20th Finished 19th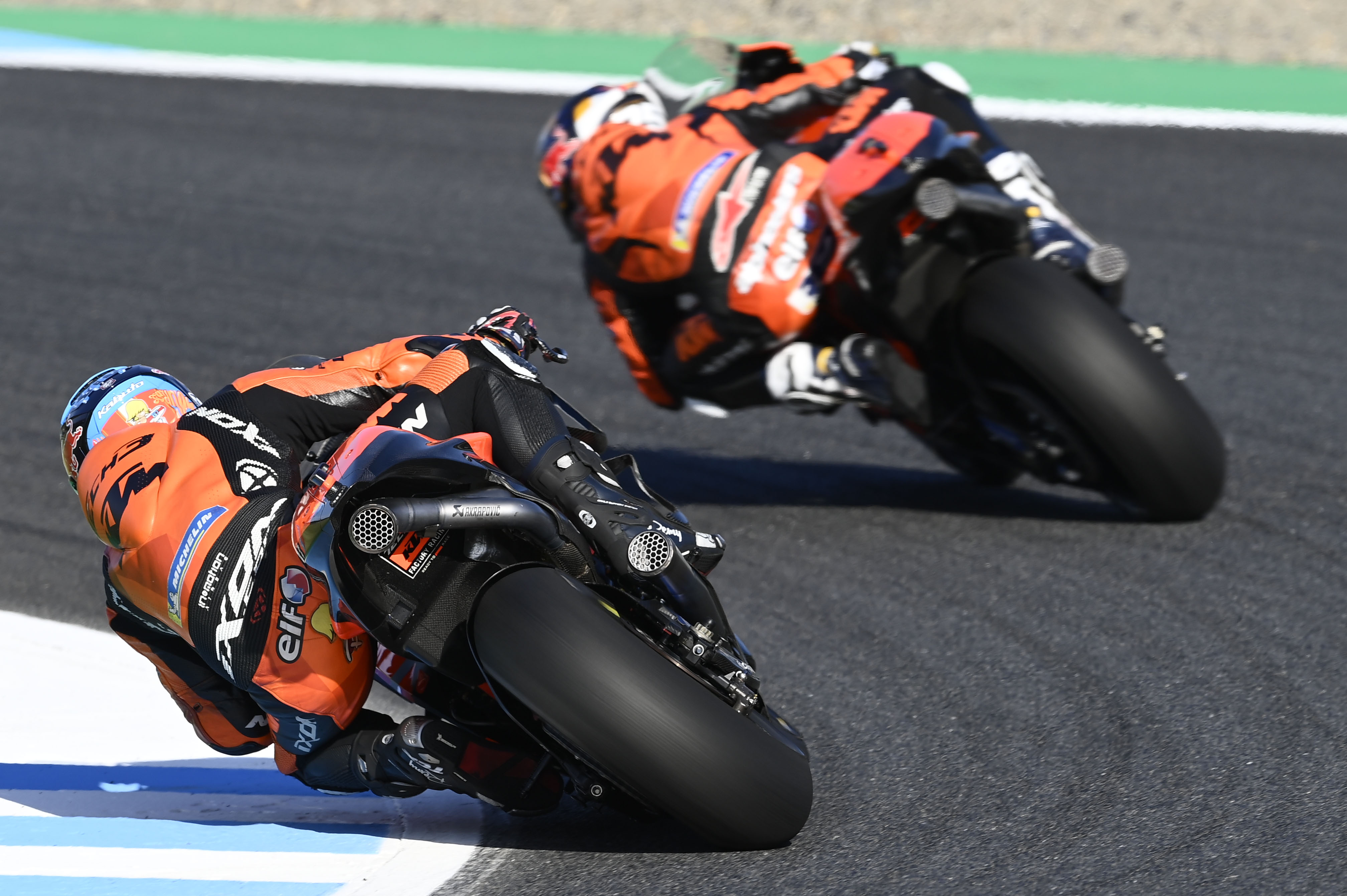 With only a handful of races remaining in his first and potentially only MotoGP season, there's not going to be too much left to celebrate for Remy Gardner.
But the Australian was happy after Sunday's outing at Motegi because he got to do what he most enjoys: have fun on a motorbike, battling against fellow rookie and team-mate Fernandez.
Sure, it was for nothing but personal pride, and Fernandez triumphed in the end, but it's at least better than riding around alone!
Enea Bastianini – 6
Started 15th Finished 9th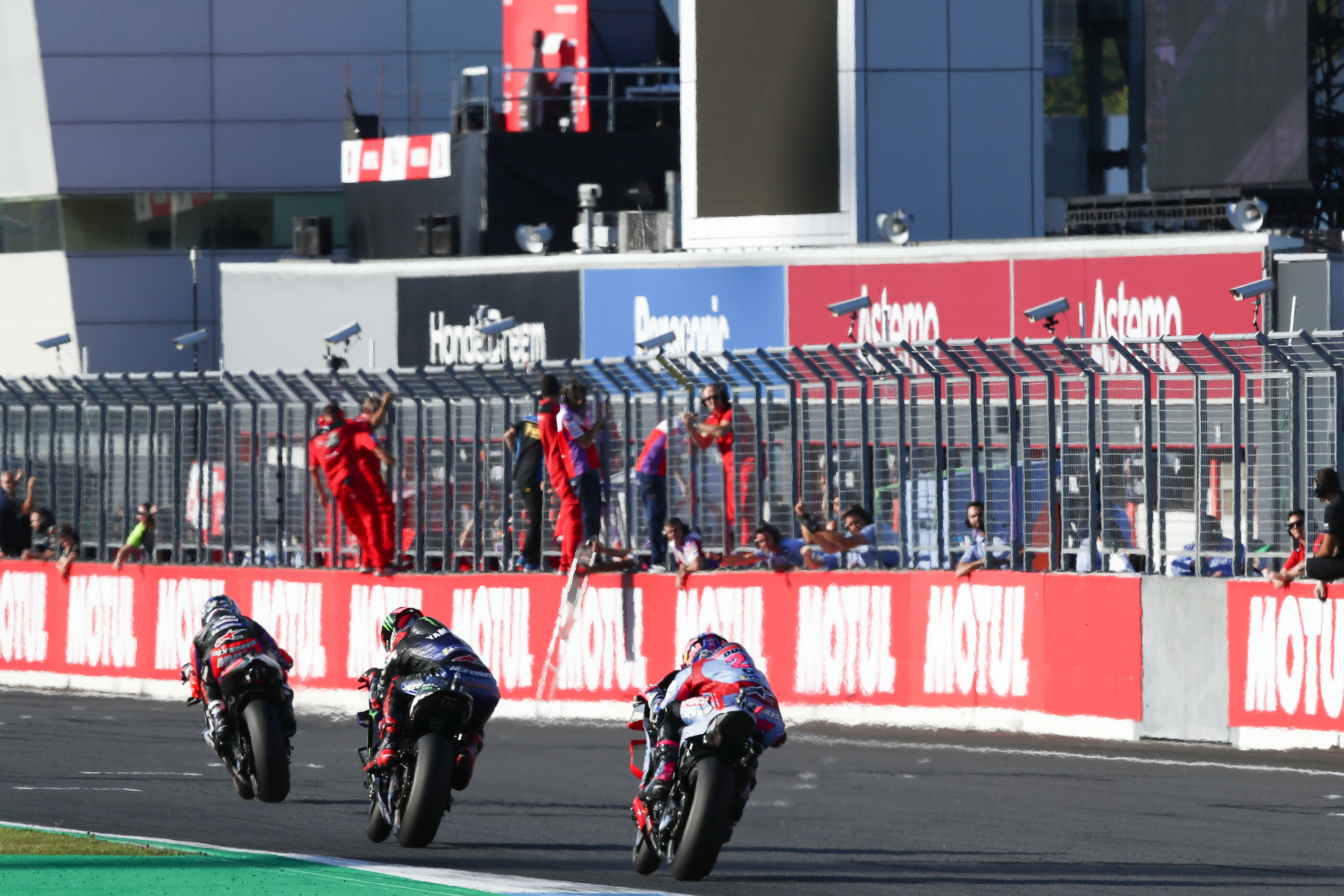 One thing is certain about Enea Bastianini's race on Sunday: he didn't make any new friends at Ducati for his early aggressive overtake on Bagnaia.
But he backed up the need for the move by showing that he had the pace to close down his compatriot's title rival Quartararo when Bagnaia couldn't.
Eventually unable to overtake the Yamaha rider, it all ended with a sense of being somewhat in vain – not his best day of the year by a long margin.
Alex Marquez – 5.5
Started 17th Finished 13th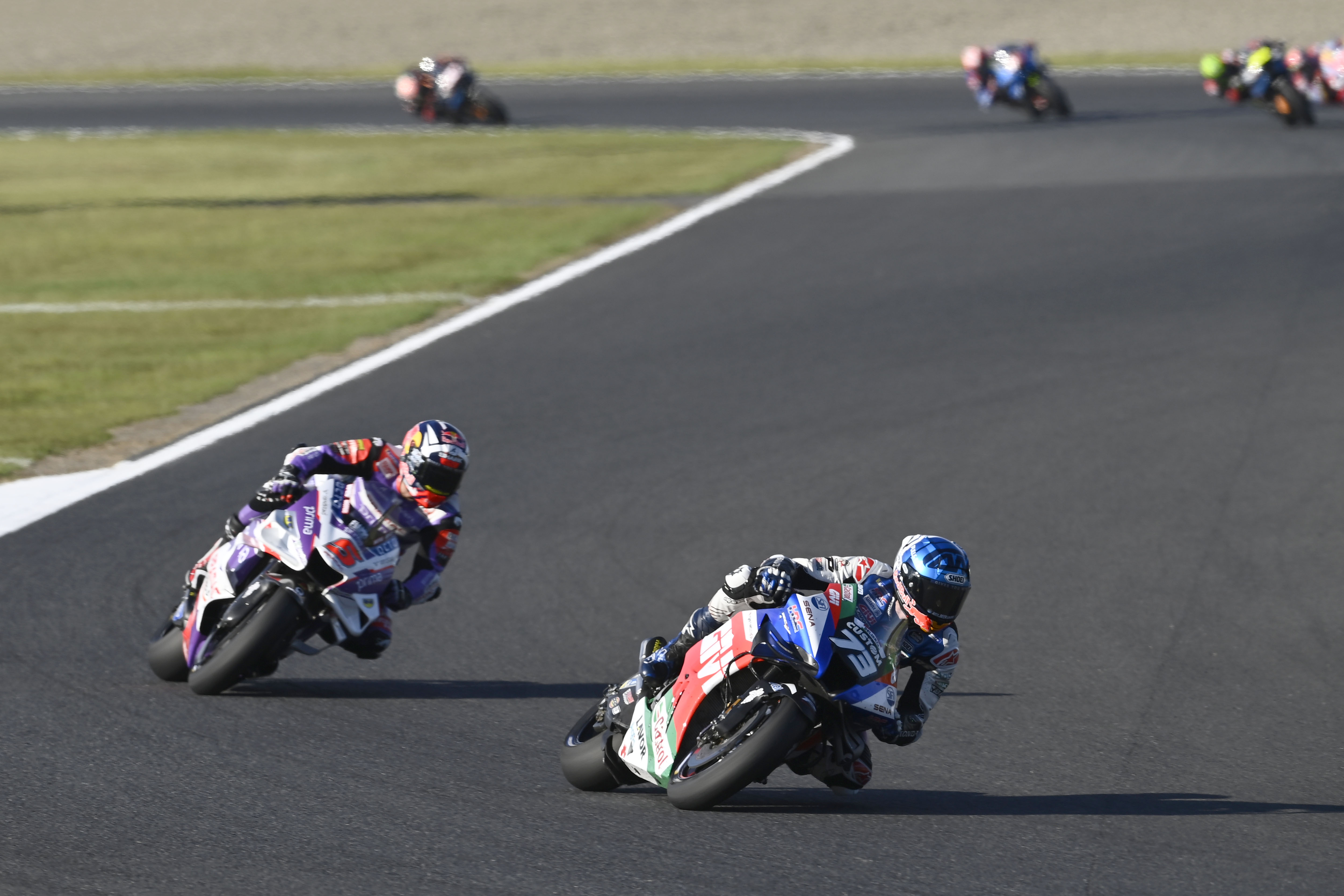 Another pretty standard issue Alex Marquez race, one where he quietly impresses on a difficult-to-ride Honda and manages to make up quite a few places.
Doing so on a day and at a track where many said passing was almost impossible, it's another outing that bodes very well for what he'll be able to do next year on a Gresini Ducati that's much more capable of overtaking.
Aleix Espargaro – 5
Started 6th Finished 16th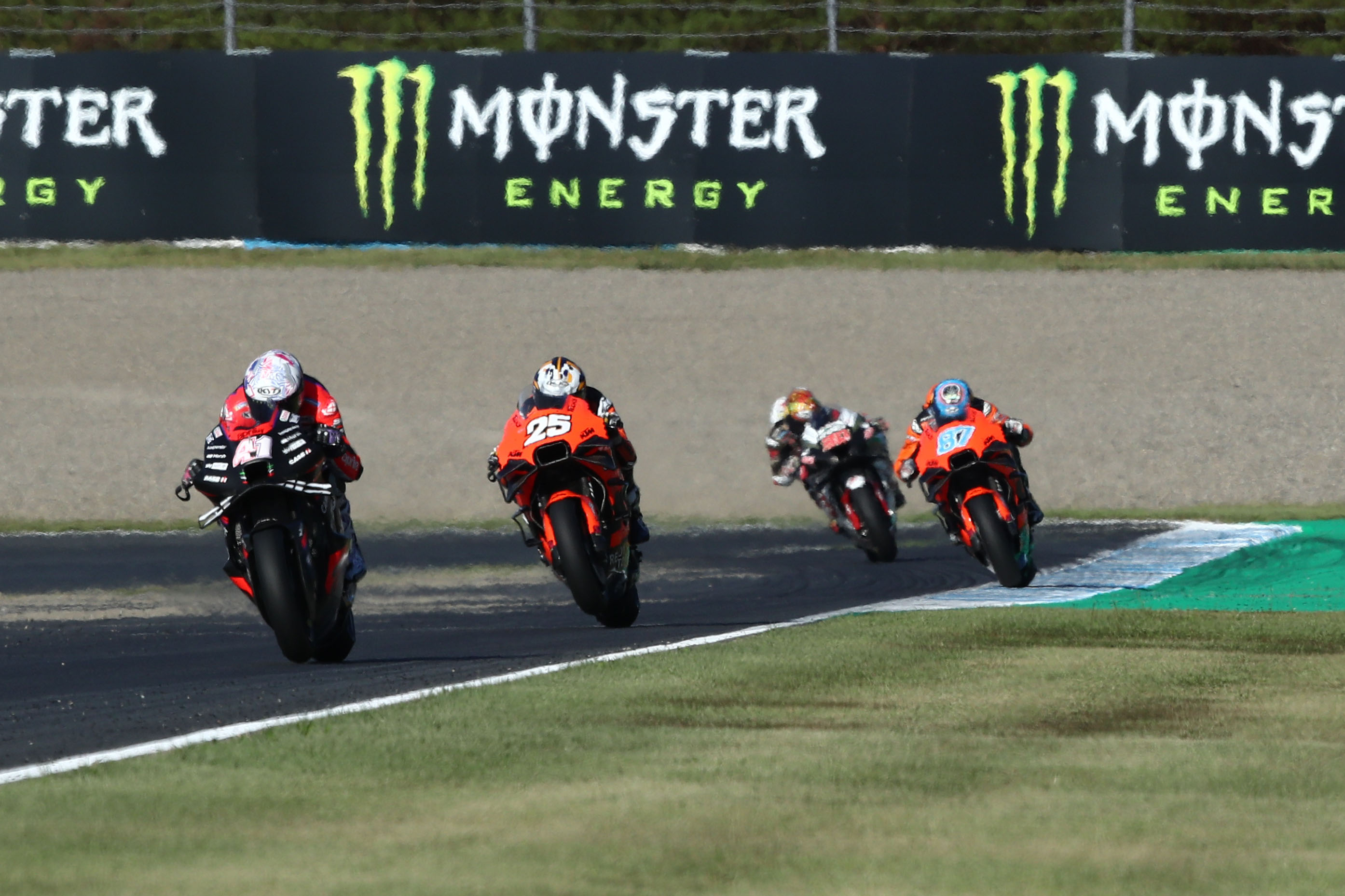 It's hard to judge the Aprilia rider too harshly given that he never got a chance to try out his actual race bike when a mechanic inadvertently left it on an eco mode setting after the sighting lap.
Forced to jump on a spare machine with a soft tyre – an option he never even considered for a full race distance – and start from the pits, it looked for a while like points might be possible. But in the end he had to settle for his first non-score of the season.
Alex Rins – 5
Started 18th Finished DNF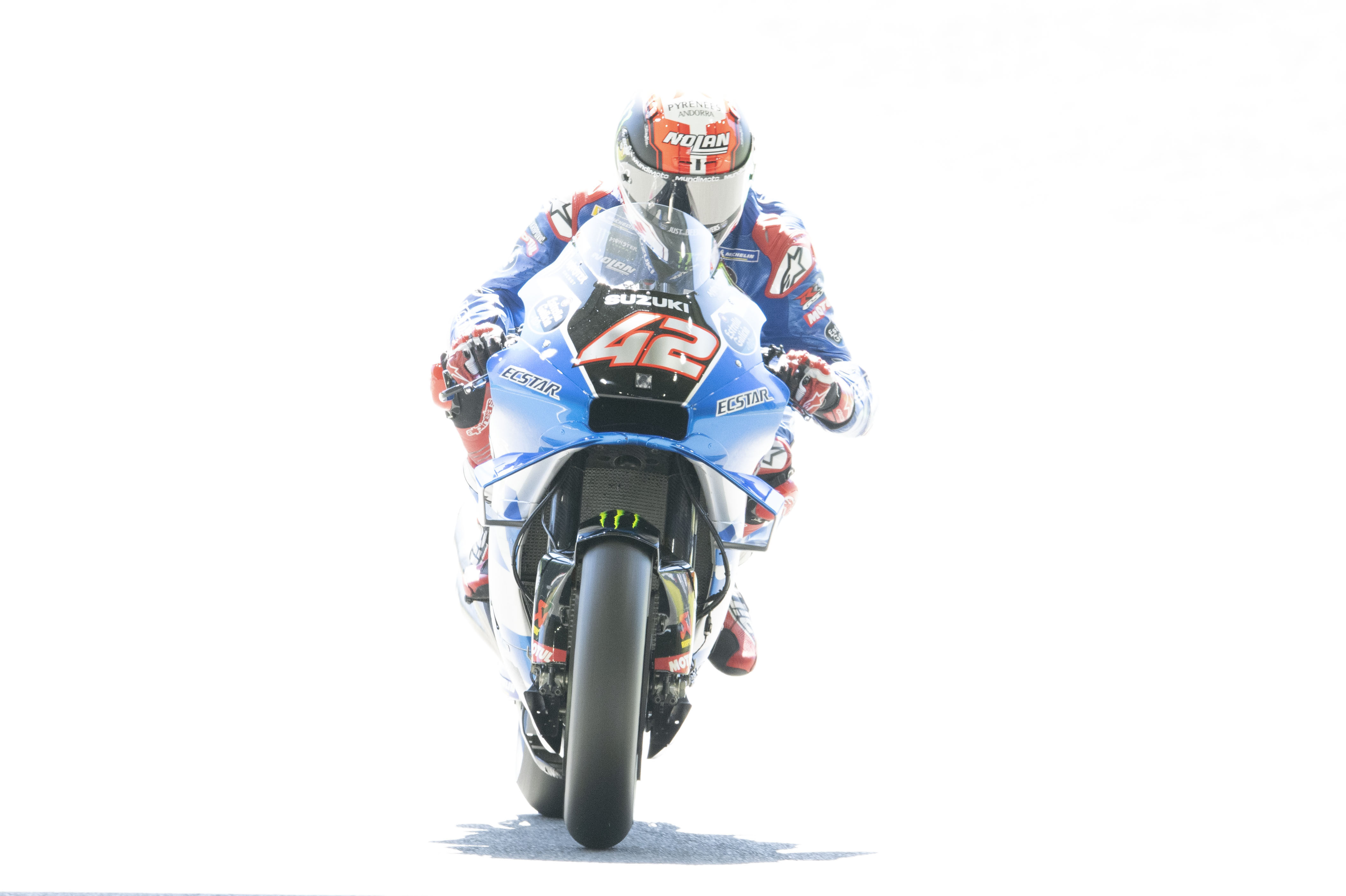 There is theoretically an argument to be made that Alex Rins' DNF on Sunday was a mistake of his own making – but given the absolute rarity of what happened, it's hard to argue that too hard.
Clipping a kerb with his front tyre and bending the rim, the end result was a slow puncture and an eventual retirement.
That's a disappointment not just for him but because it would have been very interesting indeed to see just how far he was able to carve through the field.
Takuya Tsuda – 5
Started 21st Finished DNF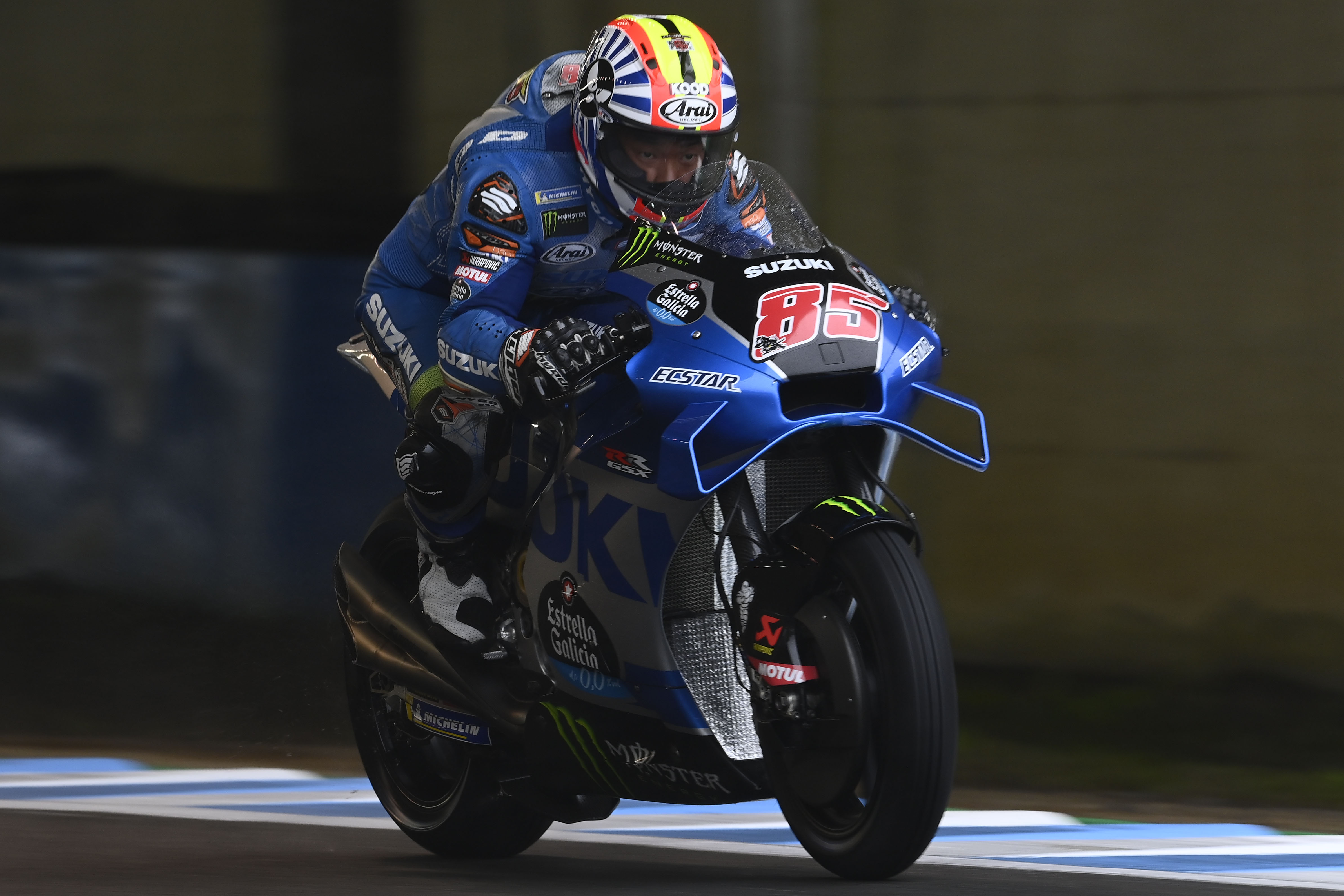 The job of a test rider every weekend is to finish the race, but that's quite a hard thing to do when the bike you're on literally explodes into flames under you.
Absolute credit to Joan Mir replacement Takuya Tsuda for not just getting off his bike unscathed but doing so in in such a safe manner as to not jeopardise anyone else's race.
Franco Morbidelli – 4.5
Started 14th Finished 15th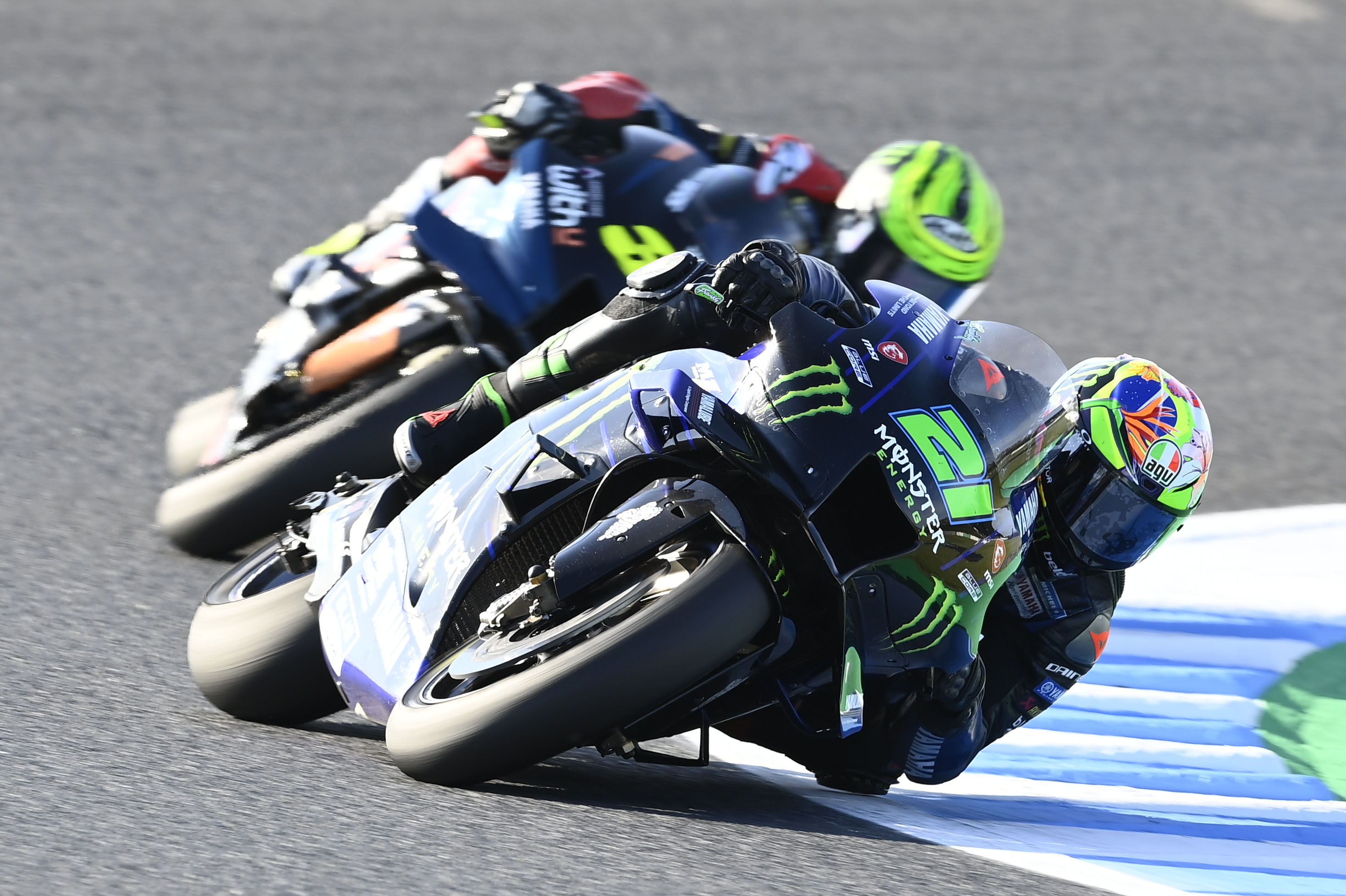 It seems like for every two steps forward Franco Morbidelli makes, he's then forced to take one back again, and Motegi was no different.
It's clear that he is finally making some inroads in making the Yamaha work for him again, by adapting his riding style to suit it, but there are plenty of roadblocks in his way and this weekend was no different.
Hopefully, that much-needed improvement is coming, but it's not there just yet.
Pol Espargaro – 4
Started 11th Finished 12th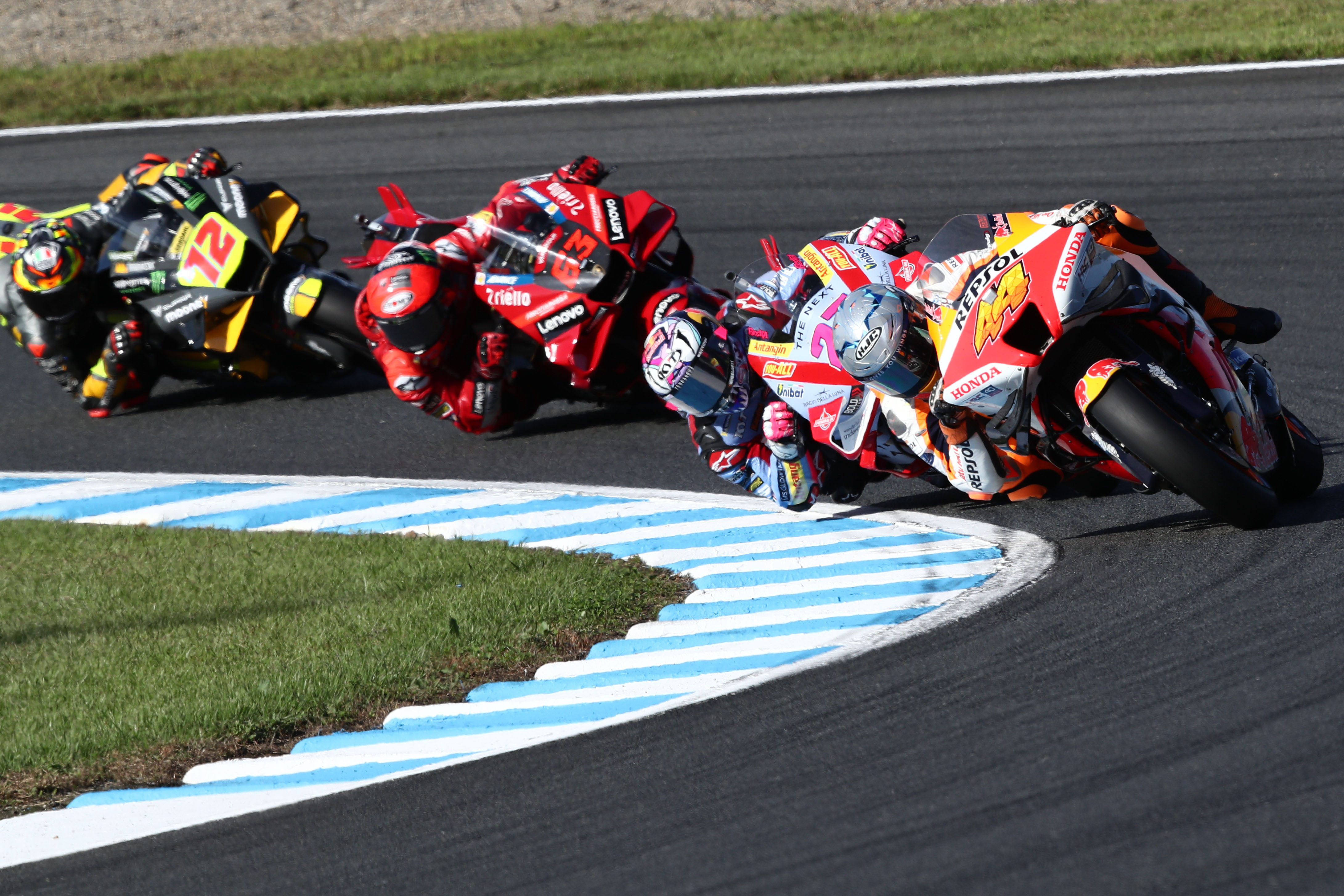 On most other weekends, a top 12 finish for Pol Espargaro would be decent, such has been his incredibly challenging 2022 season with Repsol Honda.
But, with Marc Marquez back and already outperforming his fellow Spaniard on the bike, it doesn't look particularly good for Espargaro, especially on a weekend where cooler track temperatures should have played to his strengths.
Darryn Binder – 4
Started 24th Finished DNF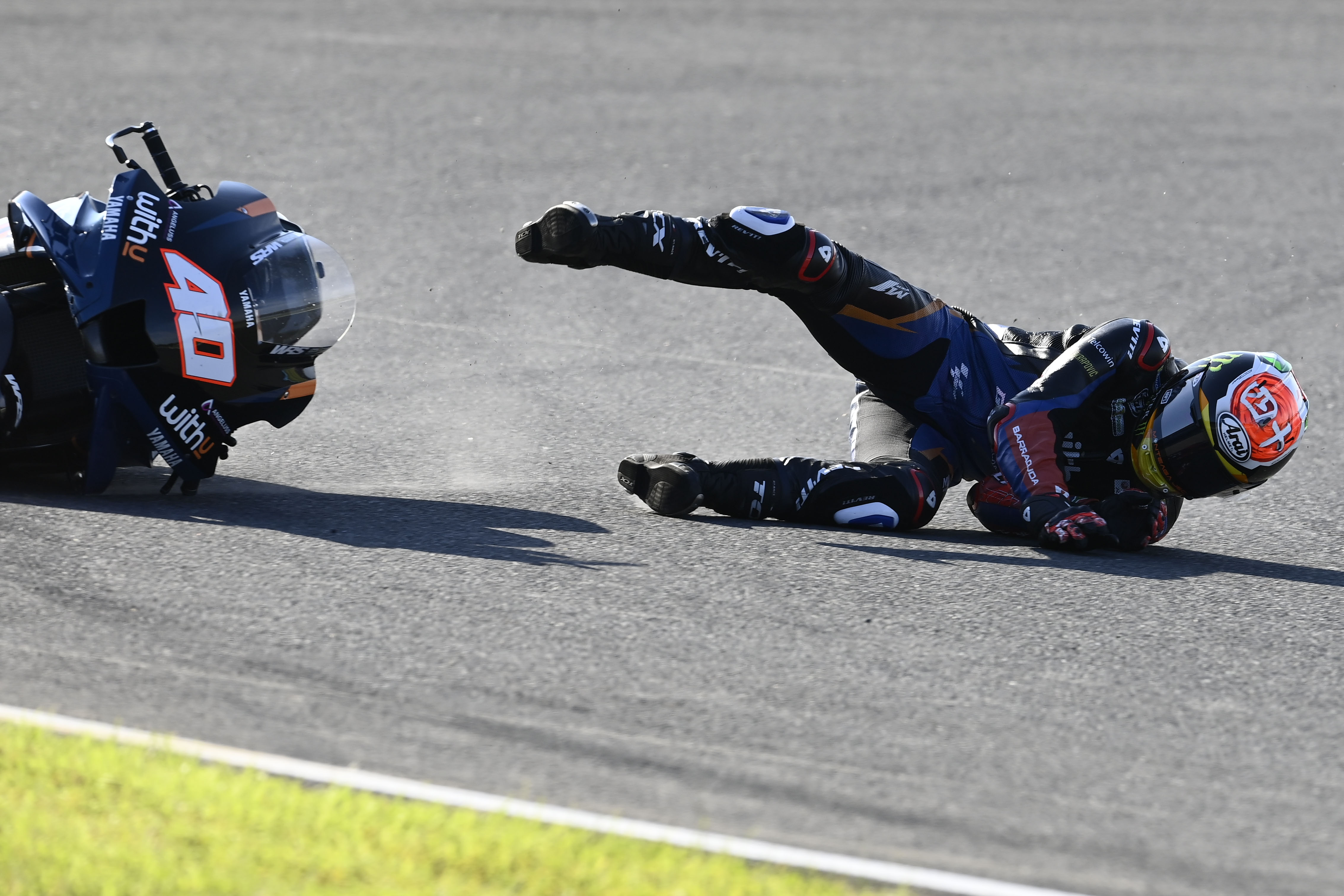 Despite Motegi very much not being a track that suits the current Yamaha M1, the results of Crutchlow in particular hinted that there might have been something on offer for Darryn Binder on Sunday, even if that prize was nothing more than a chance to be ahead of fellow rookies Fernandez and Gardner.
Alas, it wasn't to be, and the South African was left visibly unhappy with his error afterwards, knowing that despite his lack of Motegi experience, more was possible.
Johann Zarco – 4
Started 2nd Finished 11th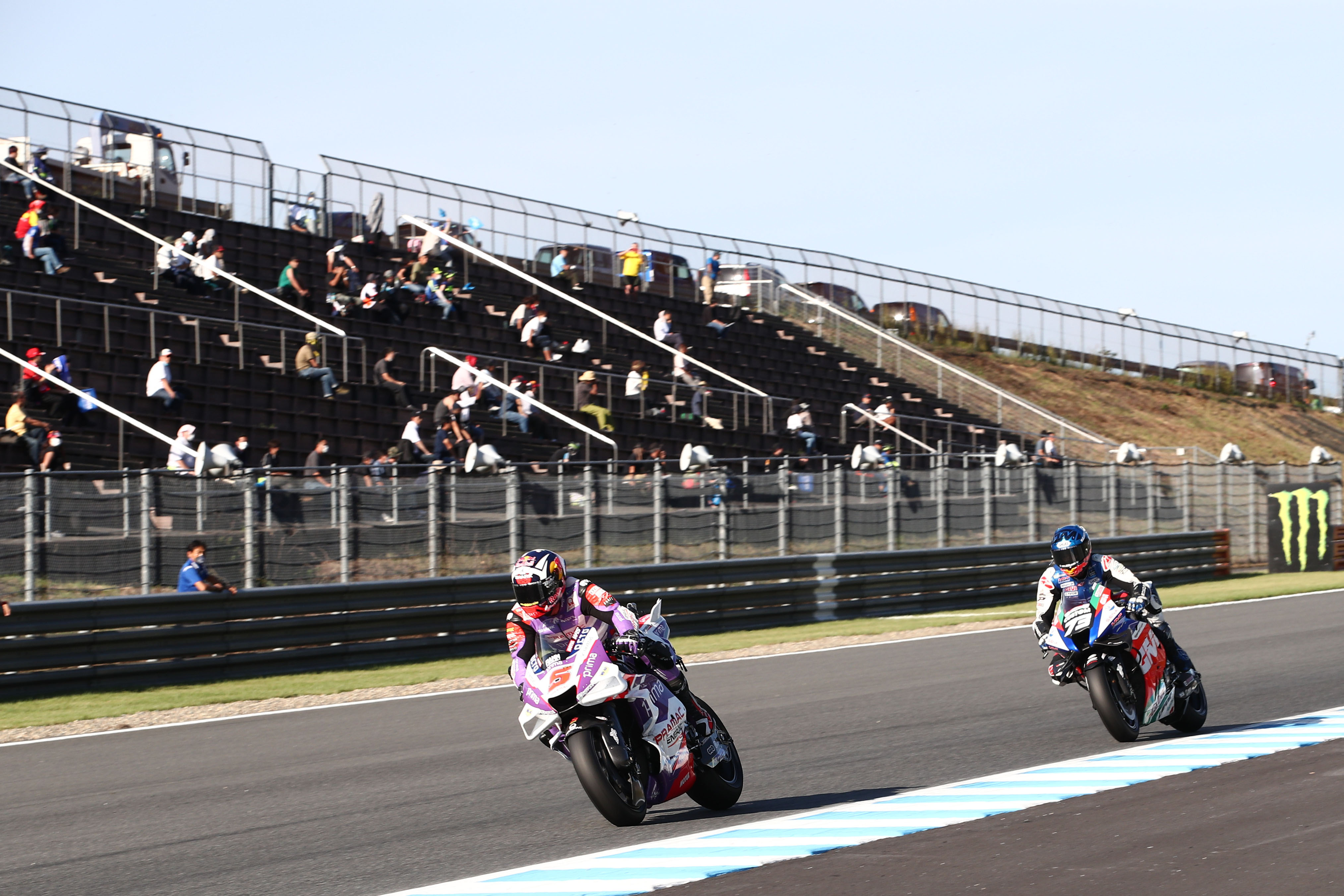 For someone whose speciality is stealthing his way to strong results, there was nothing to write home about from Johann Zarco's performance on Sunday.
Looking beforehand like he had good pace for the race, he made a series of mistakes that resulted in him falling further and further back through the field to eventually end up in a rather lowly spot outside the top 10.
It's fair to say that much more was on offer than the Frenchman managed to secure.
Tetsuta Nagashima – 3
Started 19th Finished DNF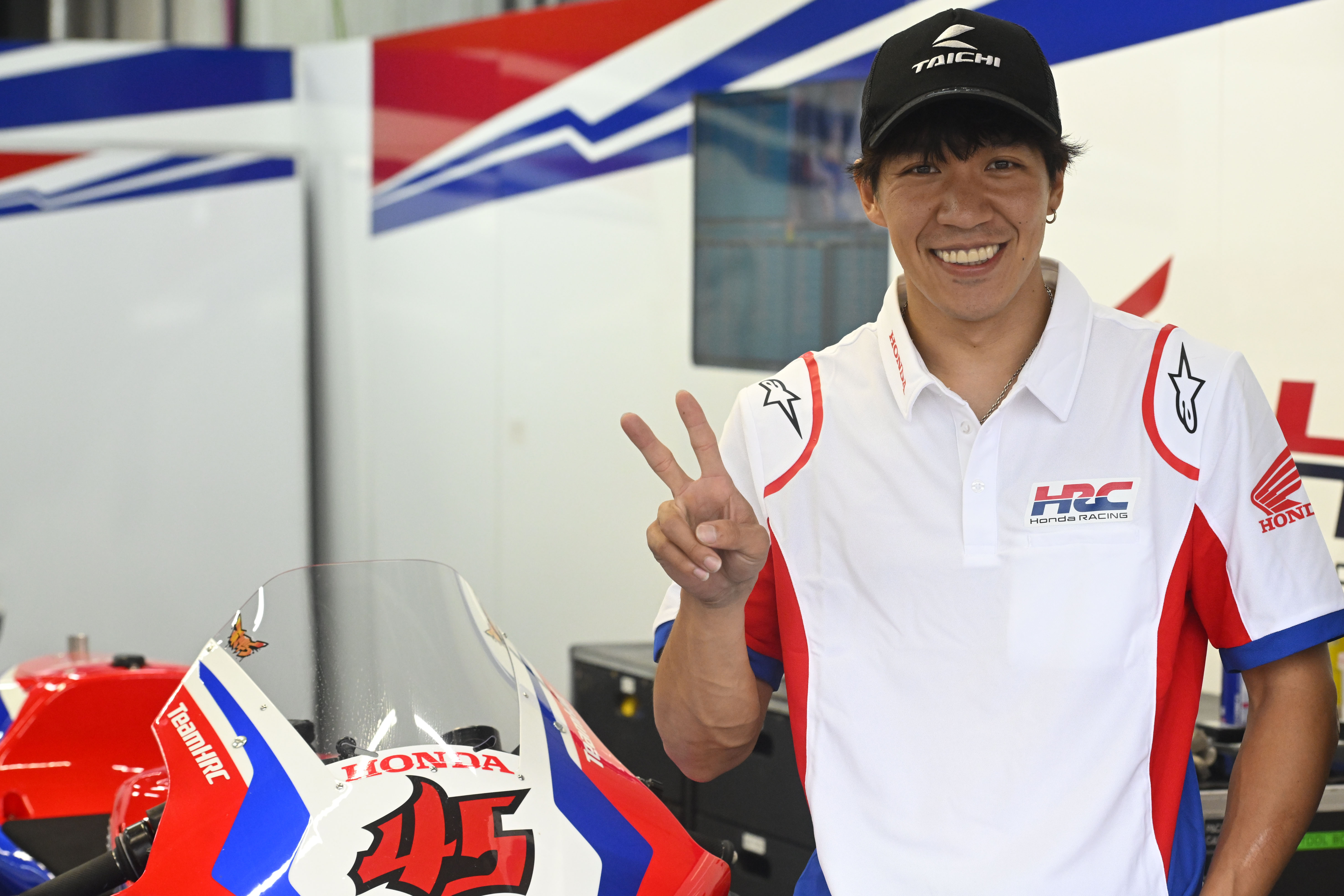 It almost feels mean scoring Moto2 race winner and current HRC test rider Nagashima so low after what was in theory a great weekend.
Tipped to star by fellow tester Crutchlow before a wheel even turned in anger, he was impressive in wet qualifying – but the role of a test rider remains to test rather than to race, and not finishing on Sunday is a black mark in the Japanese racer's copy book.
Pecco Bagnaia – 1
Started 12th Finished DNF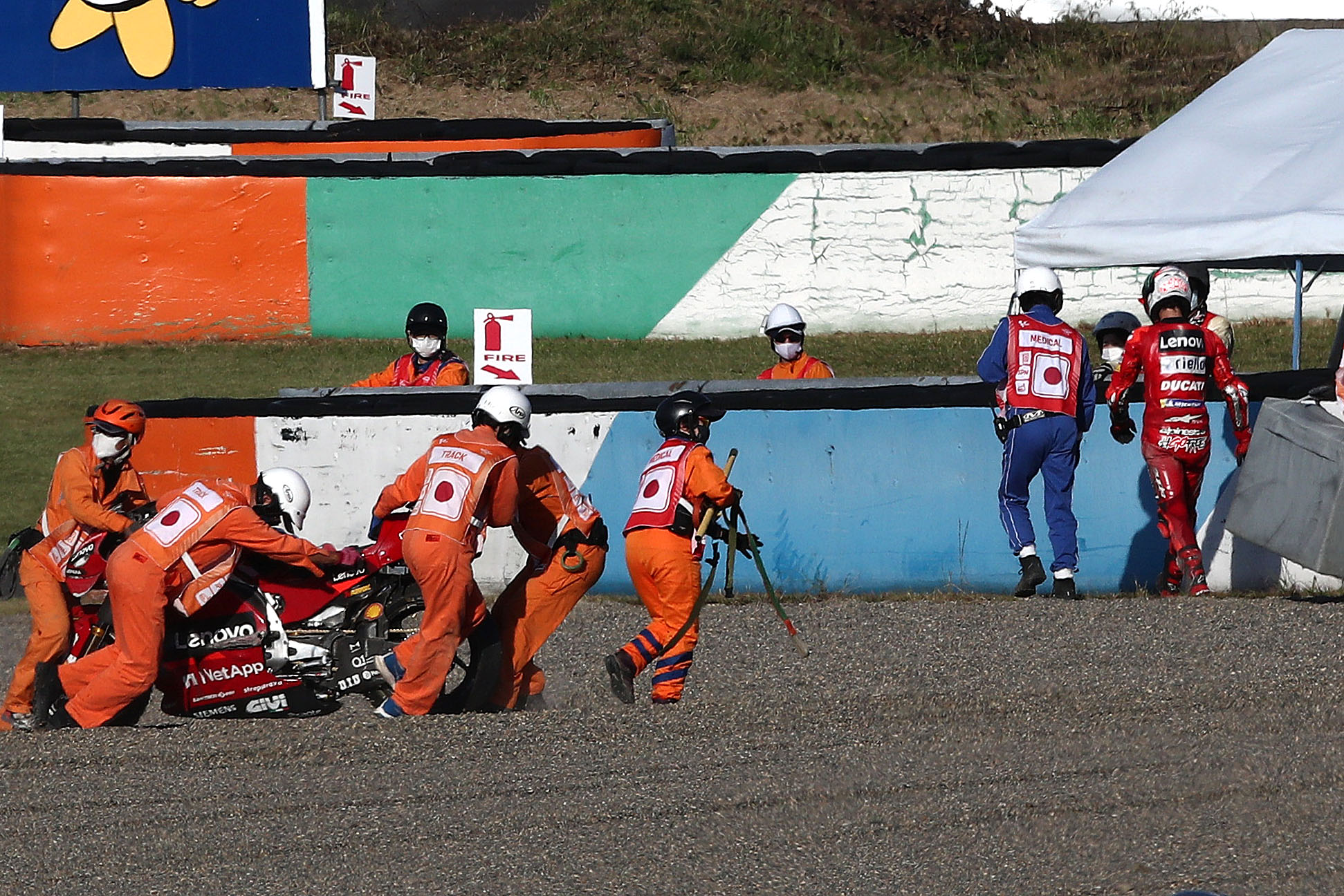 For quite a while, Pecco Bagnaia has been working to shed himself of his reputation as a rider who doesn't always think and who is prone to the occasional reckless mistake.
It's been a while since he's made one, but it's still a reputation that he's carried with him – and after Sunday's race, it's back to square one.
There was plenty of time for the championship contender to pass rival Quartararo, but he didn't take it, instead lunging before he was comfortable and throwing away incredibly valuable points in the process.
Taka Nakagami – 0
Started 25th Finished 20th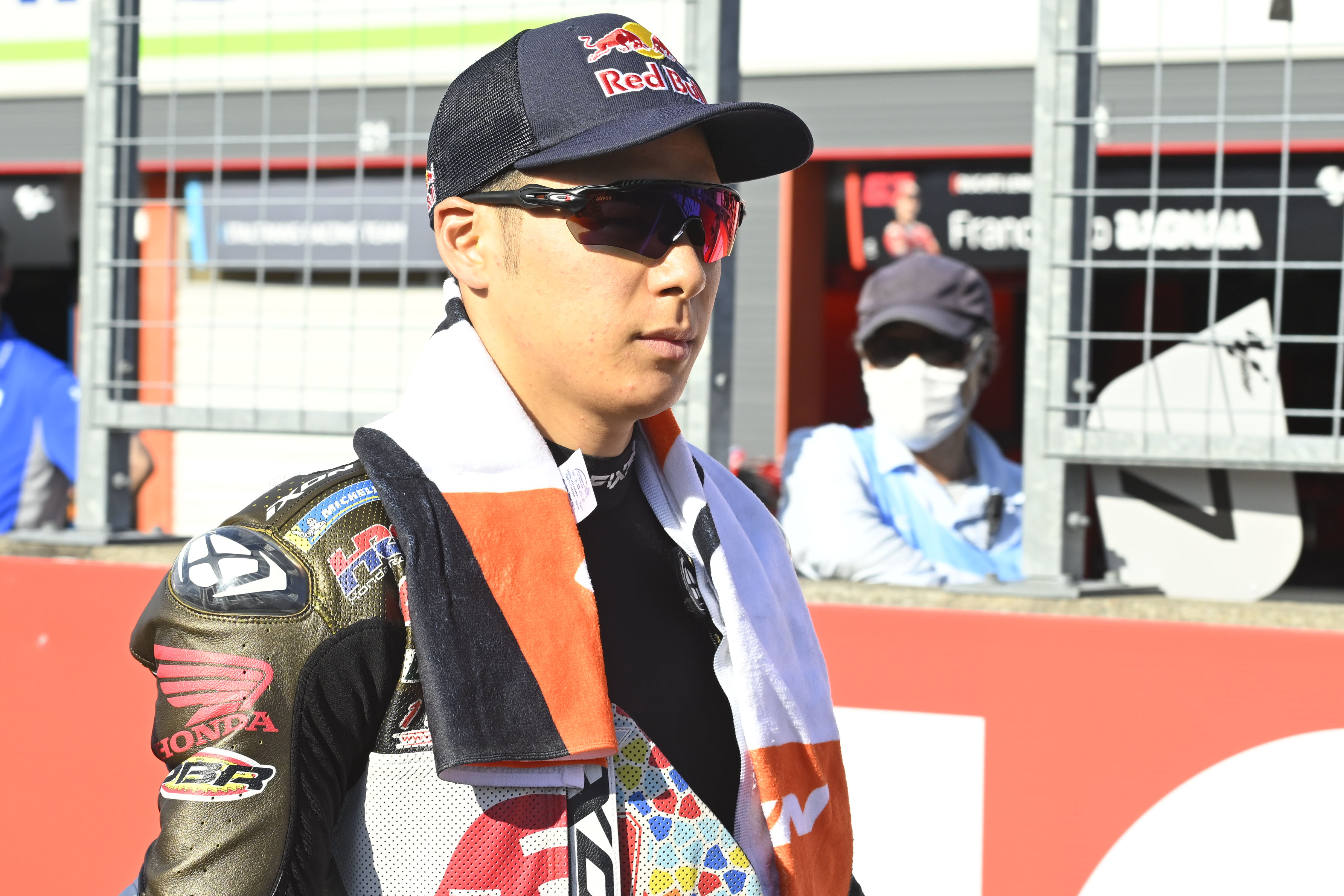 Taka Nakagami had no place taking part in Sunday's Japanese Grand Prix, and the fact that he might have done irreparable physical harm to himself in order to finish 20th is, frankly, insane.
Sure, it was his first home race since 2019 – but undergoing surgery on the Monday beforehand to repair almost-severed tendons in two fingers and then riding on, risking his very digits, is simply ludicrous.
Not entirely his fault (the doctors who approved it have questions to answer as well) but it served no purpose at all.