Francesco Bagnaia has apologised to his Ducati MotoGP team for his "big mess" crash on the final lap of the Japanese GP at Motegi, which he has taken full responsibility for.
Bagnaia had endured a difficult race but was still in with a strong chance of reducing Fabio Quartararo's championship lead as he hounded the Yamaha man for eighth place on the final lap.
However, Bagnaia then fell at Turn 3 while in Quartararo's wheeltracks, taking his deficit to the Frenchman from 10 points to 18 with four races to go.
Ducati MotoGP chief Davide Tardozzi reportedly told BT Sport post-race that Bagnaia had apologised to the outfit, and Bagnaia himself has corroborated that.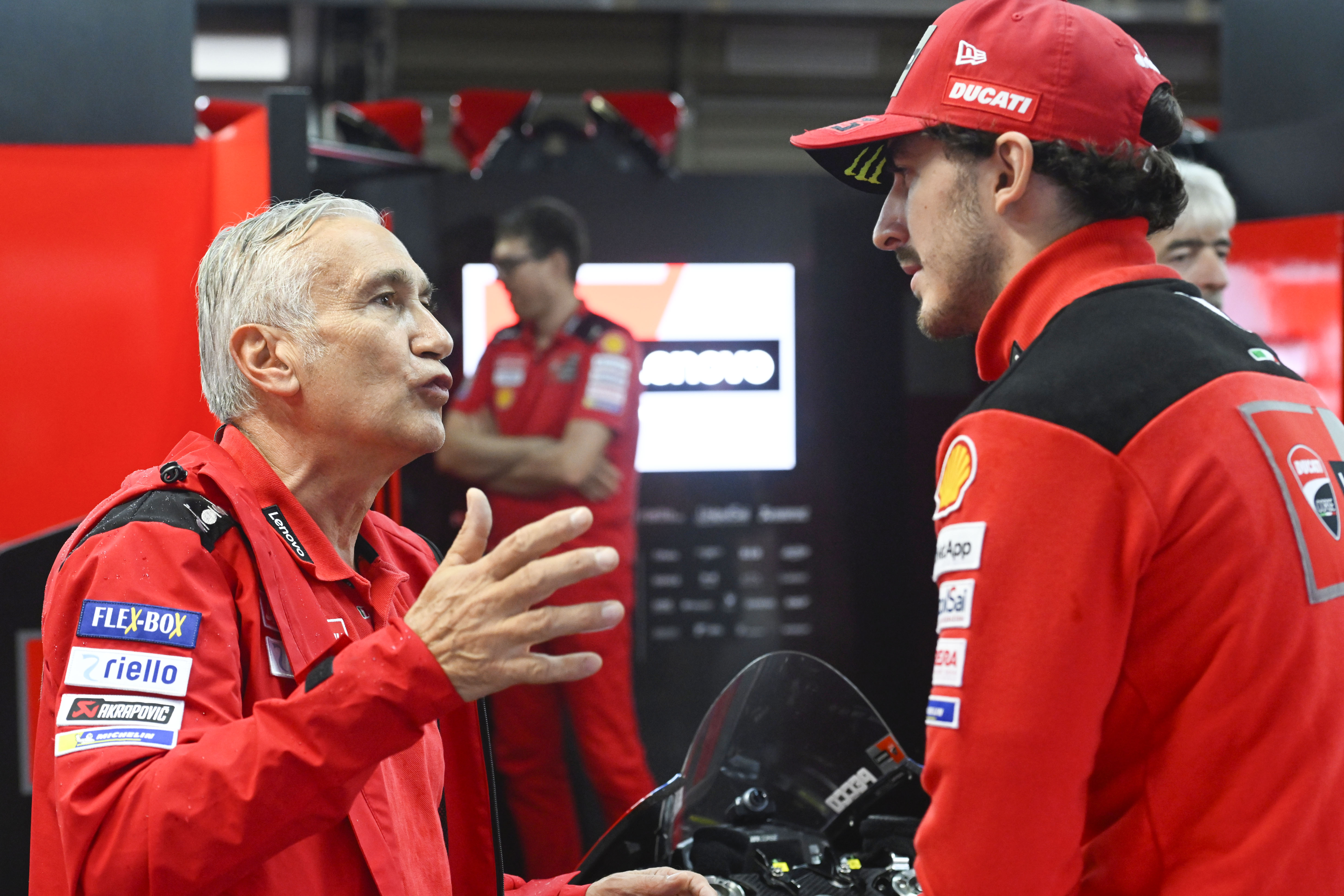 "Absolutely," said Bagnaia when asked if he was frustrated. "I did a huge mistake. I did a huge mistake.
"I struggled today – on overtaking because my traction today wasn't the best, I was losing a bit of time on acceleration. I was so strong on the braking.
"I was a bit too optimistic in this case. The only good thing, the only luck we had, is that I didn't touch Fabio in my crash so I didn't disturb his race. Because it has been a big mess from me, and I'm not happy about it."
"I didn't see but I heard him crash," was Quartararo's take, Bagnaia's bike having come perilously close to wiping him out as well. "I think he didn't crash so far from me. Pfff."
Bagnaia was seen raising his hands in annoyance after the crash, which could have been interpreted as irritation with Quartararo closing the gap that Bagnaia had tried to go for – but he has since made it clear his frustration was only with "myself, because I think I did an idiot manoeuvre".
He also reportedly dubbed it a "f***-up" talking to Italian media.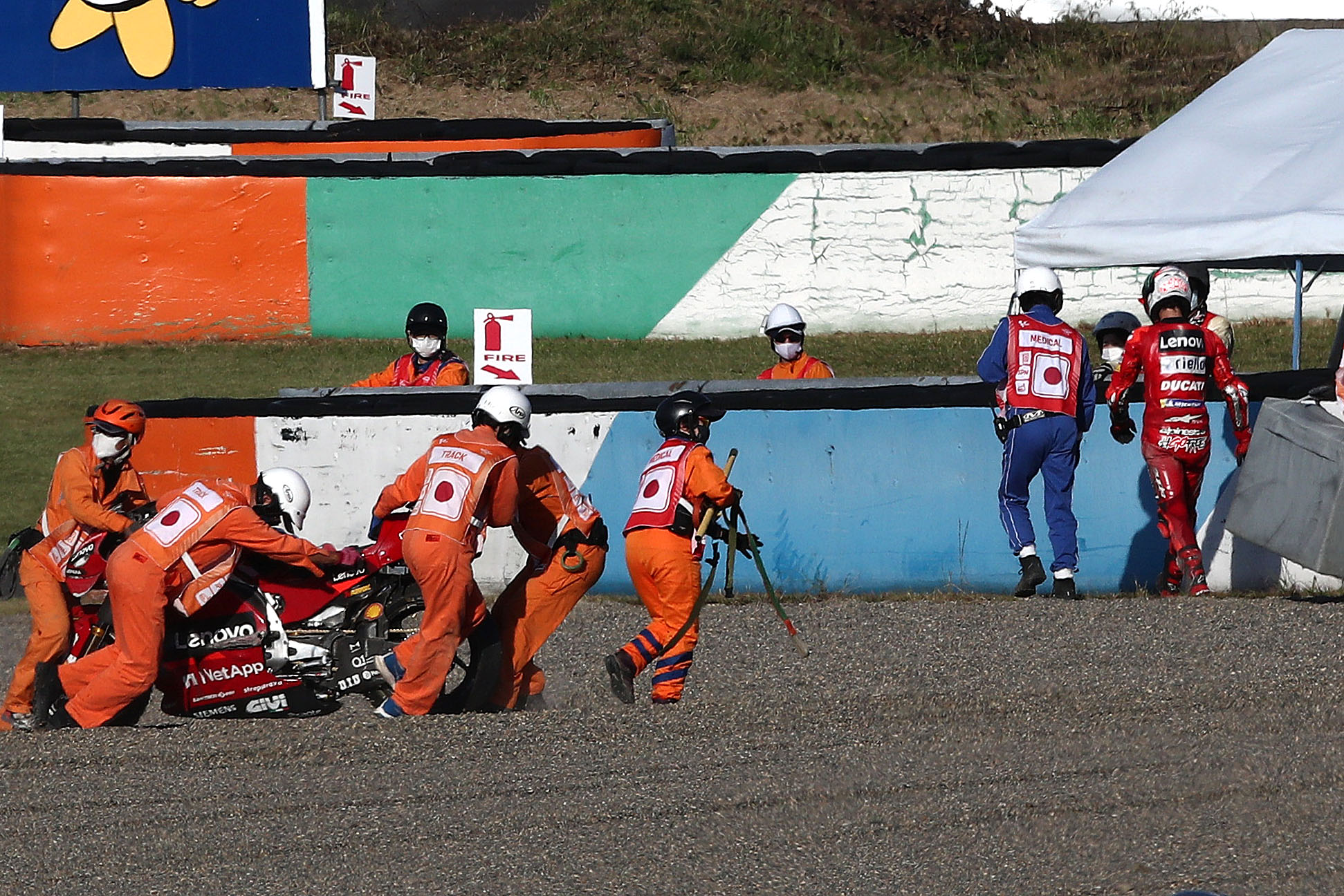 Bagnaia admitted his front tyre pressure was spiking as he ran in the pack, something he reckoned was an uncommon circumstance for him in 2022 and one "we weren't prepared for". But he made clear this wasn't the cause for his crash.
"Just what I want to say, I didn't crash for that – I crashed because I did a mistake, and I already said sorry to my team."
It was pointed out to Bagnaia that he was effectively fighting for one point and instead ended up costing himself seven.
"One point can make the difference. I was trying to do it. But I was too ambitious, maybe. Because finishing behind Fabio – or waiting to have a better opportunity to overtake in a safer mode – was for sure better, thinking after the race.
"But in that moment, when I'm racing, I'm always thinking on big things, and my ambition was to overtake Fabio and then try to be close to Maverick [Vinales, not far ahead in seventh] if he was doing some mistakes, and try to overtake him.
"So, I was ambitious. It's the only thing that I can do, trying to win the championship."