Aprilia MotoGP team boss Massimo Rivola has admitted to The Race that his squad 'f***ed up' before the start of Sunday's Japanese Grand Prix and potentially cost championship contender Aleix Espargaro a chance to fight for the podium.
And now that it's already in the past, all that's left for the team to do is to learn from the lessons at Motegi and take steps to ensure that it never happens again.
Espargaro was left unable to start the race on his number one bike after an economy mode fuel map (selected not by the RS-GP's handlebar controls but rather via a technician on a laptop) was inadvertently left on, limiting the machine to a top speed of 100kph and forcing the Spaniard to start from pitlane as he had to swap to his second machine.
Team boss Rivola told The Race that there's no need to point fingers and assign blame, as it's instead time for the factory to assess its procedures and ensure that it never happens again.
"In two words: we f***** up," he said frankly after the race. "We deeply f***** up, but it's a human mistake and it can happen. It's our job to understand why it happened now from two points of view. There needs to be a procedure like in the airplane, the double checks, triple checklist.
"From another point of view, we have to make sure that we don't complicate how to do things, and maybe do them in a more simple way.
"To save some fuel, sometimes you fuck up and lose the race, but at the same time, it's true that we're at a level where every single gram and millisecond matters. Maverick passed to Q2 by one millisecond. It's our job to go to the very limit, but it's also our job to do it in a safe way."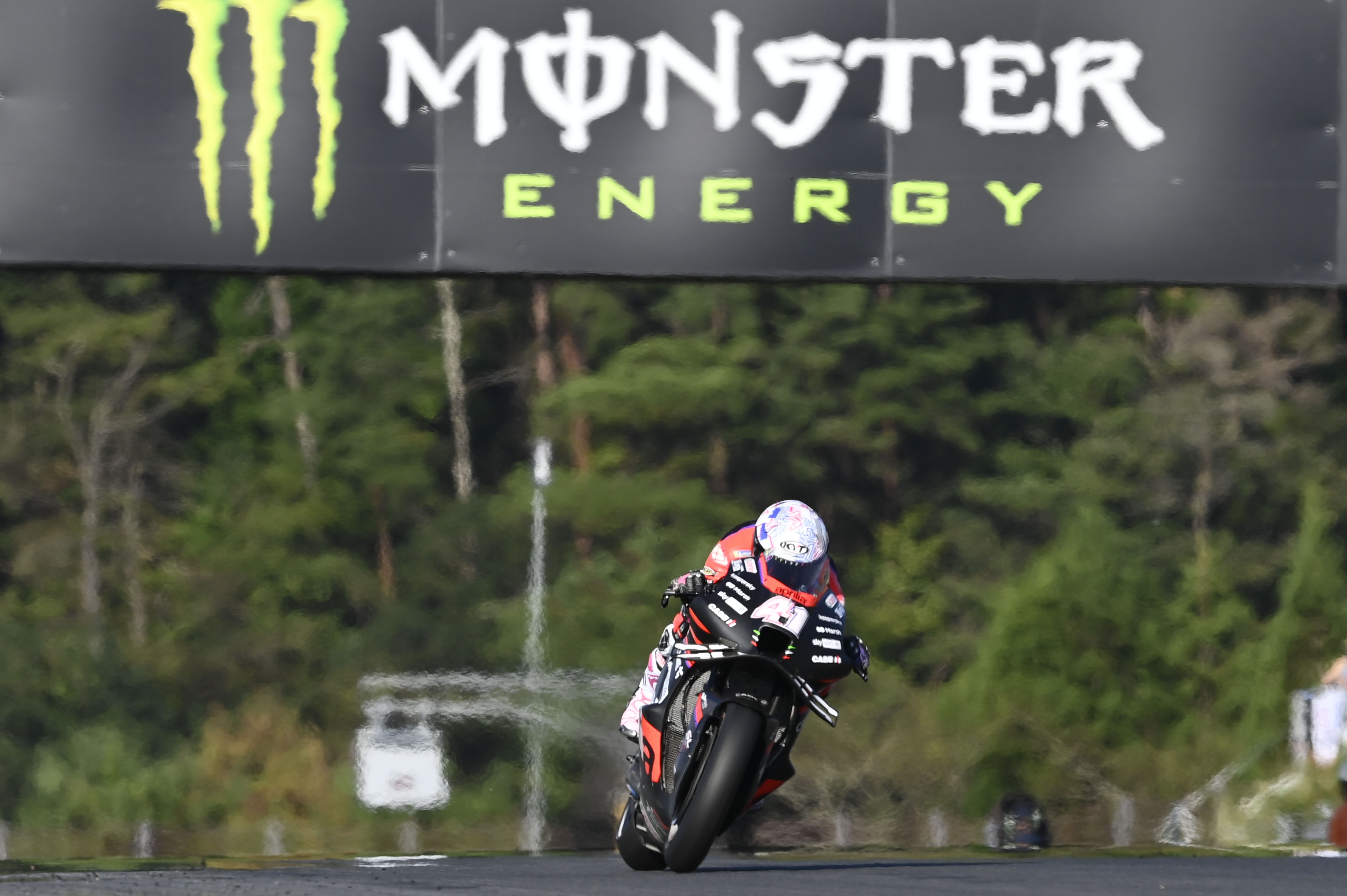 Beginning the race on a bike configured not for a full 24-lap race but instead in case of a red flag and restart, it was equipped with a soft rear tyre rather than his preferred medium.
This meant that right from the off, Espargaro had a limited chance of scoring points and capitalising on what was a bad day for championship rivals Fabio Quartararo and crasher Pecco Bagnaia.
Making it even worse for the squad, while Espargaro's team-mate Maverick Vinales might have struggled with race conditions due to the highly abbreviated weekend (with travel chaos meaning only one session on Friday before the rain came for all of Saturday's running), Rivola is confident that there was a good result on offer for their frontrunner.
"It was a pity," the Italian continued. "From one side, we were lucky, because the guy we are competing with didn't score many points, but from the other point of view we could have changed the world championship, steering it in a better way for us. I think Aleix was at least close to the podium, considering that he raced with a bike that had for him the wrong tyre.
"I think starting from a good position, we could have achieved a good position in the race as well. Maverick wasn't happy about the medium tyre, but we thought it was the best choice. Maybe for Aleix, it was the best choice but not for Maverick. Again, we're to a level when you don't test much, there's a bit of a gamble. With the mileage that we've done, that was our indication."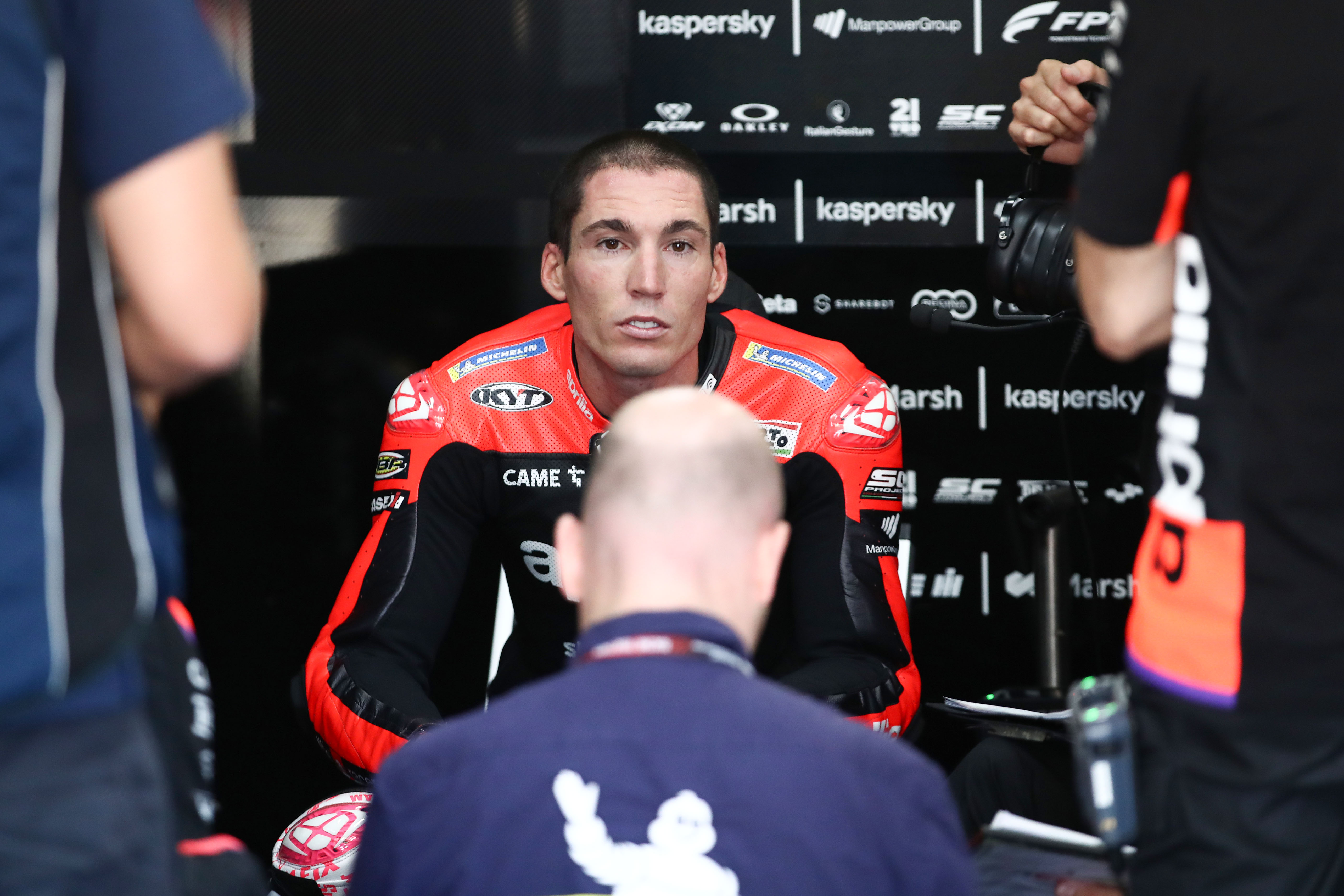 Fortunately, the team doesn't have long to wait to get back into the swing of things and put its mistake behind them, with another chance to race this coming weekend in Thailand. While it's perhaps not the track on paper most suited to its bike, it's somewhere that Rivola says requires a strong result from them.
"I don't even want to think that we are relaxed," he stressed, "because we've done a good season so far, because this is not the point. It's true that we're not used to fight for something very important, but again this is not the point. It was a human mistake that unfortunately can happen. I don't want to speak about luck because it's our responsibility to cover these kinds of mistakes.
"It's very hard to digest, but I hope that this gives us some more anger to go to Thailand and try to win there, even if we know that it's again not our track. But even this one wasn't supposed to be our track and apart really from Jack, who did a different job today, the rest were all around us, more or less."