Jack Miller's Japanese Grand Prix win was a league above his previous MotoGP triumphs – and the Aussie admits he "never-ever thought" he could dominate a premier-class race like that.
Miller, who will leave the factory Ducati team at the end of the season to join KTM, was a disappointed seventh in wet-weather qualifying on Saturday – a session in which he "didn't feel myself".
But his speed in the sole practice session on Friday in the dry hinted at massive potential (considering he headed the timing screens despite being baulked by Suzuki's Takuya Tsuda on his fastest lap), and he saw a big chance to win even from the third row.
"I actually said to my crew last night – a bit annoyed – 'we're winning tomorrow', 'we're going for it tomorrow'. I actually said that. I've said it plenty of times before, hasn't come through! I'm glad it did this time," Miller told MotoGP.com's After The Flag show following his win.
"It was an emotional one, that's for certain. As it always is with me, I don't know why. I was crying like a baby on the in-lap.
"To throw in a little 'goon ride' in there over the finish line [Miller popped a massive wheelie as he took the chequered flag] was awesome.
"It was one of those things, I never-ever thought I'd be able to win a grand prix like that, just pulling away from everybody and dominating like that. It's an incredible feeling."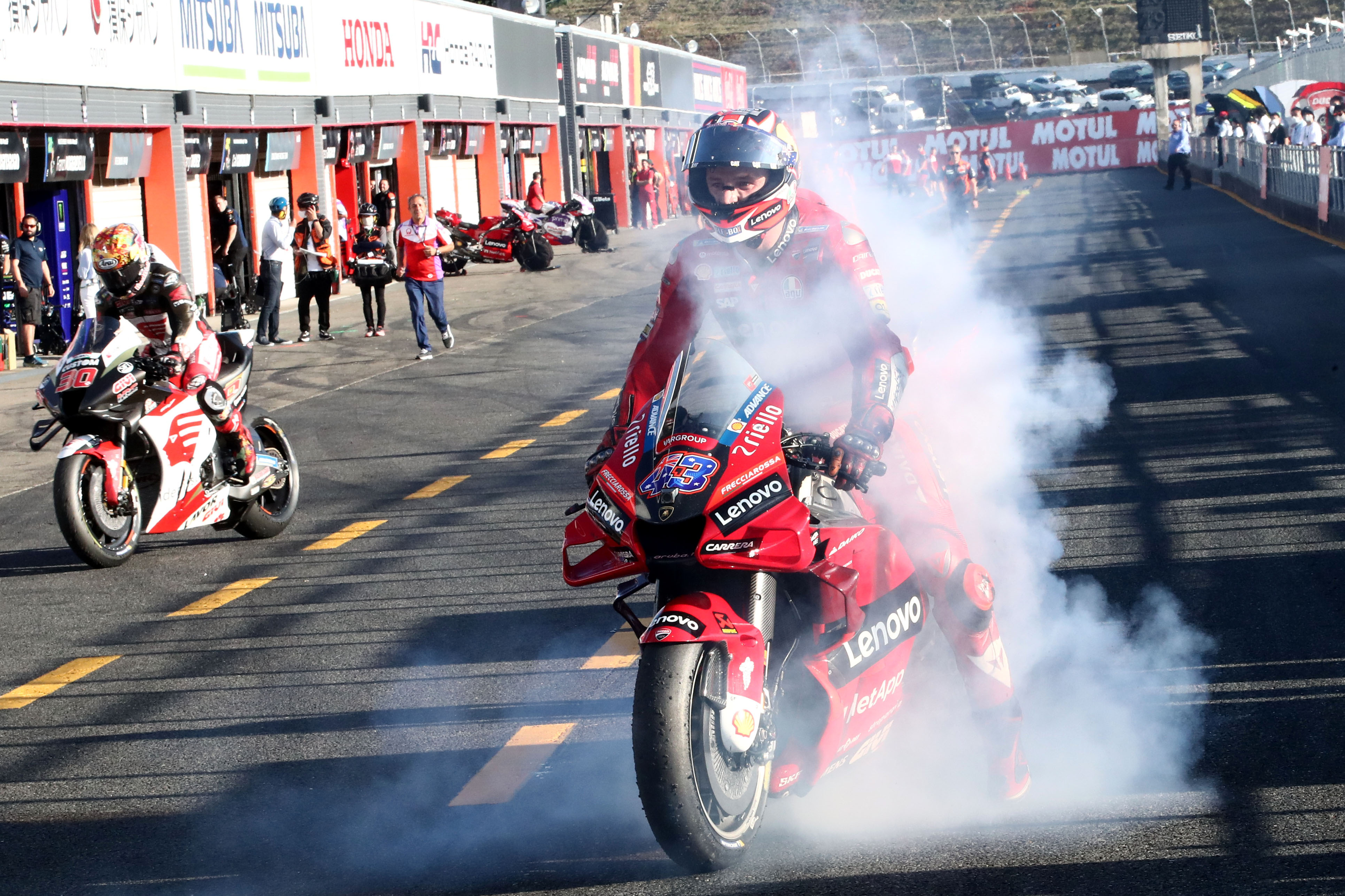 Considering he didn't gain any positions from the line, Miller made remarkably easy work of fighting his way to the front on Sunday.
He first went past a boxed-in Johann Zarco exiting Turn 2, then took care of Maverick Vinales with a lunge into the acute Turn 5 right-hander – a move he admitted he felt "guilty" about as it was quite aggressive.
The rest of his overtaking action was all based around Turn 11. He dealt with both Miguel Oliveira and Marc Marquez in one move there on the opening lap, eased past Brad Binder on the following tour, and then pounced on then-leader Jorge Martin on lap three.
From there on, after rebuffing a Martin counter-attack, he was never under any threat, his lead up to nearly four seconds by the halfway point and still growing gradually after that.
"I really started calming things down a bit, starting to short-shift the thing out of [Turn] 2, out of [Turn] 4. But even in doing that I was still able to eke out a tenth here, two tenths there.
"It was like just magic, honestly. I felt incredible. The whole way through the race. That chicane, up the hill… I didn't miss my line once.
"It's the best I've ever rode a motorcycle in my whole entire life."
"It was awesome," he added in the post-race press conference. "I didn't know I had that in me."
Miller's lead peaked at 5.464s on the penultimate lap, before his last-lap 'goon ride' ate into it.
The 27-year-old had led 102 MotoGP laps before this Sunday, but such a lead was completely unprecedented for him in the dry.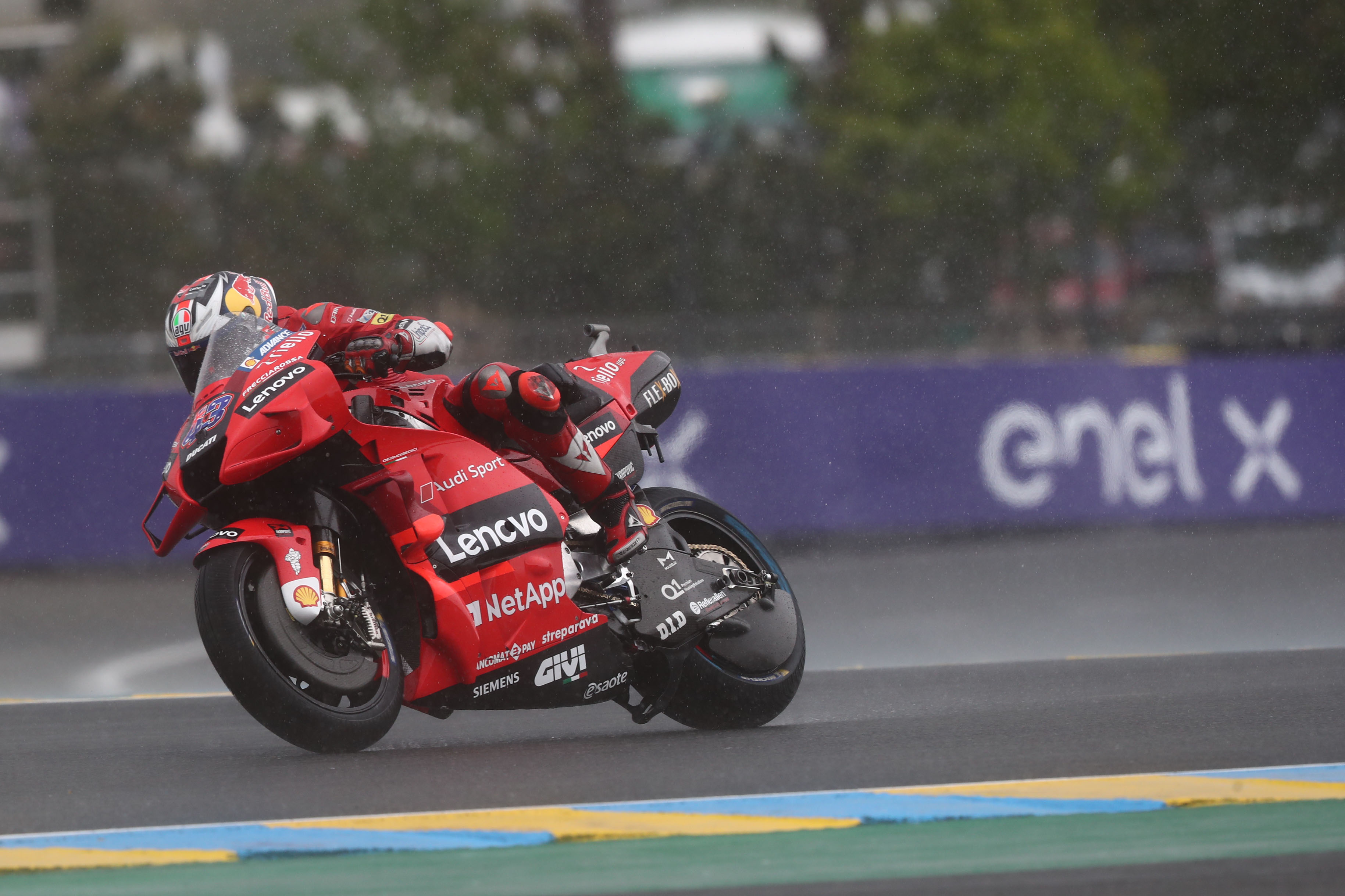 The only time he was further clear in his MotoGP career was a win at Le Mans last year, and that was a flag-to-flag race that featured a drying track for the majority of the running time. It was, in other words, the ideal Miller situation – offering the kind of low-grip, mixed-weather, not-fully-wet surface that he has excelled at exploring, with arguably only Marc Marquez better than him in such conditions.
That win was made easier by Marquez crashing out from ahead of him. Of his other two, the maiden win at Assen back in 2016 (on a Marc VDS Honda) was a wet-weather duel with Marquez and the Jerez win last year was the result of Fabio Quartararo slowing dramatically with arm pump, a condition Miller admitted he actually briefly felt himself this Sunday at Motegi.
---
Miller's MotoGP wins so far
Assen 2016
Grid: 18th (restarted 8th)
Laps led: 0 of 14 (before red flag), 9 of 12 (after red flag)
Biggest lead: 2.838s
Winning margin: 1.991s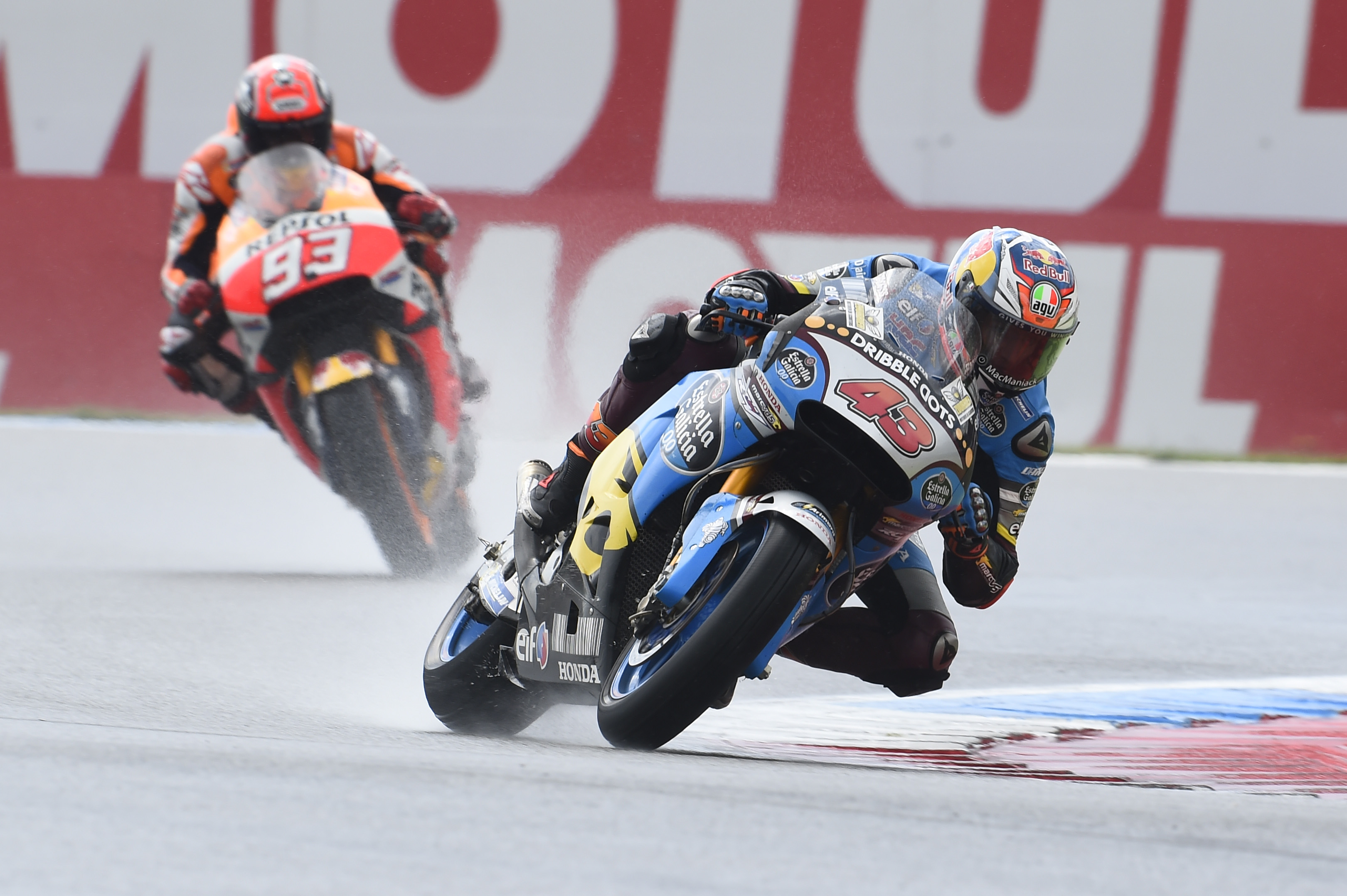 Barcelona 2021
Grid: 3rd
Laps led: 13 of 25
Biggest lead: 2.092s
Winning margin: 1.912s
Le Mans 2021
Grid: 3rd
Laps led: 18 of 27
Biggest lead: 7.184s
Winning margin: 3.970s
Motegi 2022
Grid: 7th
Laps led: 22 of 24
Biggest lead: 5.464s
Winning margin: 3.409s
---
"It was amazing to lead from pretty much start to finish," Miller added. "And when you're riding like that, the biggest opponent you've got is the man inside your head.
"I was just trying to not to listen to him too much, and it was relatively easy to not listen to him today, when the bike was working as well as it was. It was just a case of hitting my marks."