Honda MotoGP rider Marc Marquez has taken major encouragement from his first pole since the surgery to rotate his right arm – but admits he still "cannot understand" what the arm's full potential is.
Marquez secured his first premier-class pole since 2019 – i.e. before his initial right arm break at Jerez the following year – by topping a wet qualifying session at Motegi today.
The Japanese Grand Prix weekend is only his second since he's returned to MotoGP after recovering from a fourth surgery on said right arm, with the operation having been required to address the fact the bone had grown together incorrectly, at a 30-degree angle.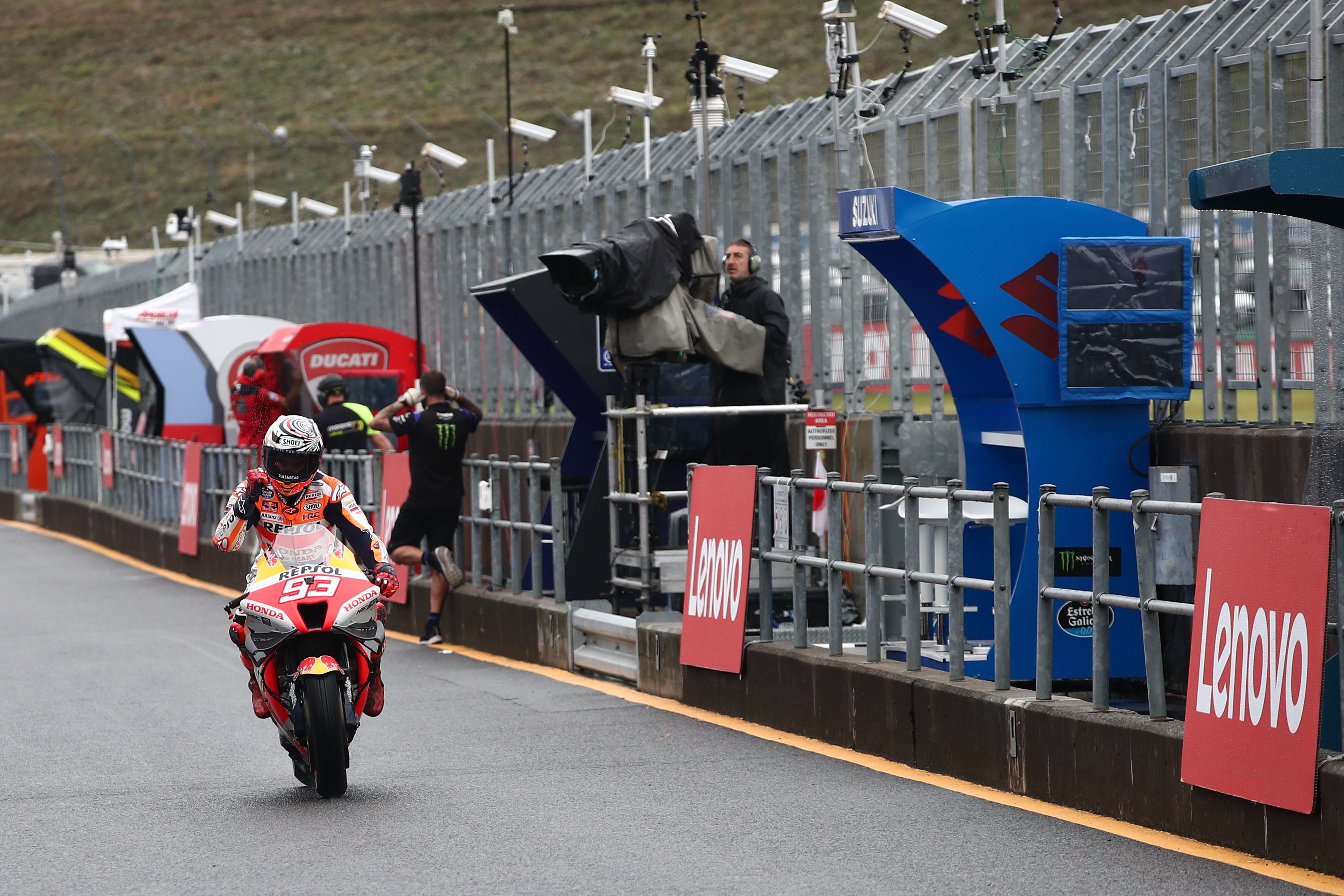 And though he had already shown his capability to run at a decent pace in the wet in appearances after Jerez, Marquez said this was the first time he felt like his old self in the rain.
"In wet conditions today was the first time that I rode the bike like I like," he explained.
"Last year on wet I was competitive but I was riding in a strange way, I didn't feel comfortable on the bike, and I didn't understand how was coming the laptime.
"But today I confirmed that my arm condition was in a perfect way. I was able to brake like I want, go in, pick up the bike… and I'm very happy for that."
Asked by The Race whether this effectively confirmed the surgery as a success, he said: "Already right now the last surgery for me is a victory. Because for my normal life- I can have a normal life. And I don't feel the pain all the time [like before].
"Now we need to understand if in racing, if in my professional life, also is a success. In the wet, yes.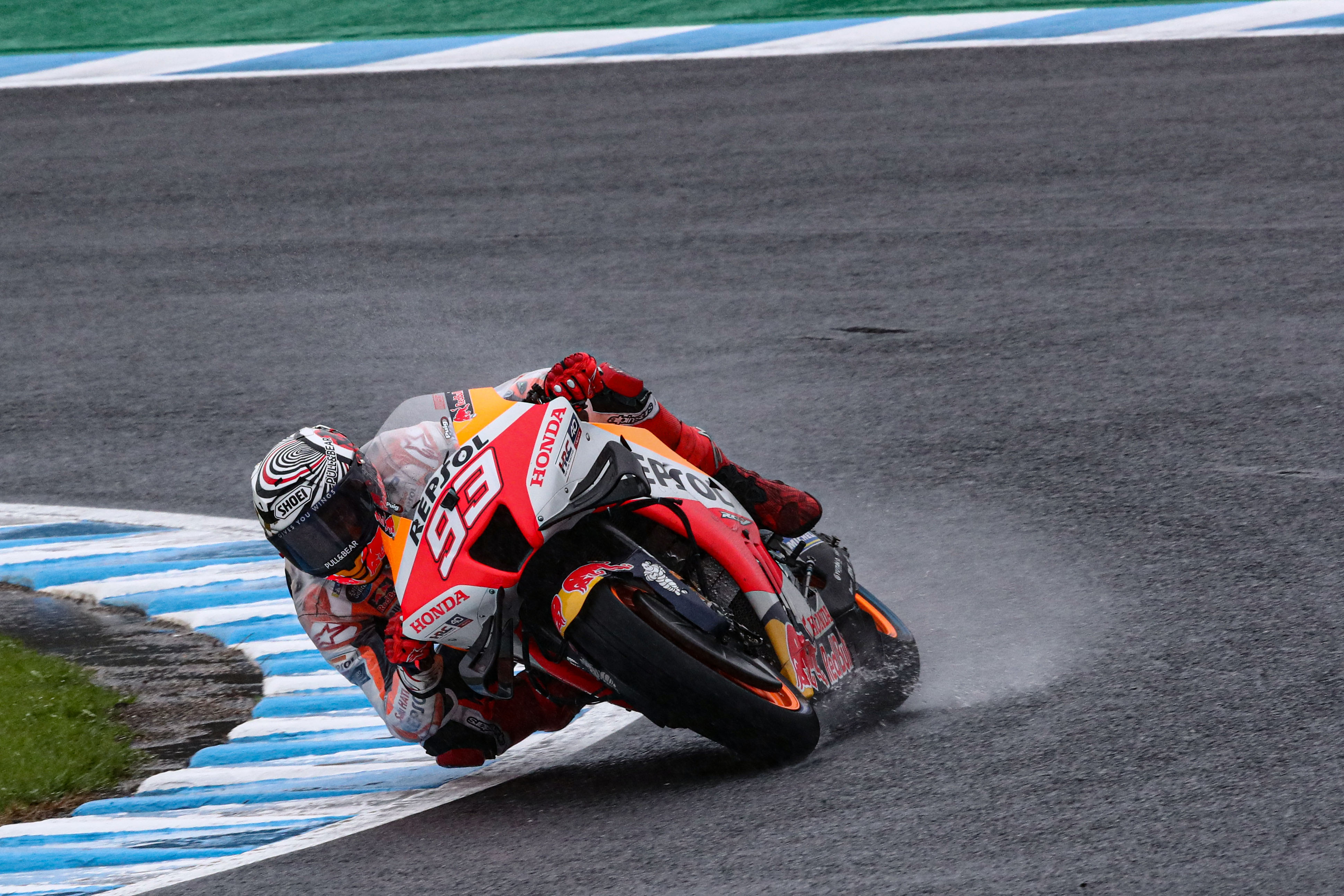 "But we cannot understand right now which will be the 100% of this arm. Because they opened the arm in four different places.
"So the muscles also are damaged, and we don't know what is the maximum. This winter we will understand. And then I will have the answer. But it's going in a good way."
The Sunday race is expected to be dry, and Marquez doesn't think he – and, potentially, the Honda – is ready to be in the mix for a podium, much less a victory.
But despite this the seven-time MotoGP champion insisted the pole was "really good news inside the team" and like a gust of "fresh air" within the pit garage.