The factory Yamaha MotoGP team has made another step towards adding more European influence to its squad for the future by signing Suzuki engineering guru Doctor Tom O'Kane.
Yamaha team boss Maio Meregalli confirmed the news of O'Kane's hiring exclusively to The Race at this weekend's Japanese Grand Prix.
O'Kane currently works a dual role within Suzuki as both a backroom engineer and as test rider Sylvain Guintoli's crew chief.
He played a key role in developing the GSX-RR into a championship winning bike thanks to extensive skills both in the pit box and in the workshop.
Out of a job at the end of the season thanks to Suzuki's unexpected departure from MotoGP, he will instead return to Yamaha for 2023 – having first worked there when he made his debut in Grand Prix racing in the late eighties under the banner of Kenny Roberts' factory-backed team.
Irishman O'Kane brings a considerable reputation with him and is the latest of a number of new European staff signings as Yamaha attempts to somewhat shake up what has traditionally been a Japanese mentality in its technical ranks.
"I've never worked with him, but I think everyone has the same point of view about Tom," Meregalli told The Race.
"This opportunity came up and we thought that it would be great to do it. Let's talk about [his new role] after he will finish about Suzuki."
One person who is certainly aware of O'Kane's work is 2020 world champion Joan Mir's crew chief Frankie Carchedi.
Having worked closely with O'Kane since joining Suzuki alongside Mir in 2019, Carchedi said he will be an asset to any team that's lucky enough to sign him.
"Tom is awesome," he told The Race. "He's really good. I don't think there are many crew chiefs who are actual engineers, but Tom is an engineer. That's what he does right now, but effectively he can do both. Anyone who gets him has got someone very, very good."
Working with Suzuki since it started to prepare a return to Grand Prix racing in 2013, O'Kane has looked after the testing programme alongside Guintoli while working on another, more personal project: a PhD at Dublin City University. He recently completed it and is now one of the very few in the paddock to hold a doctorate.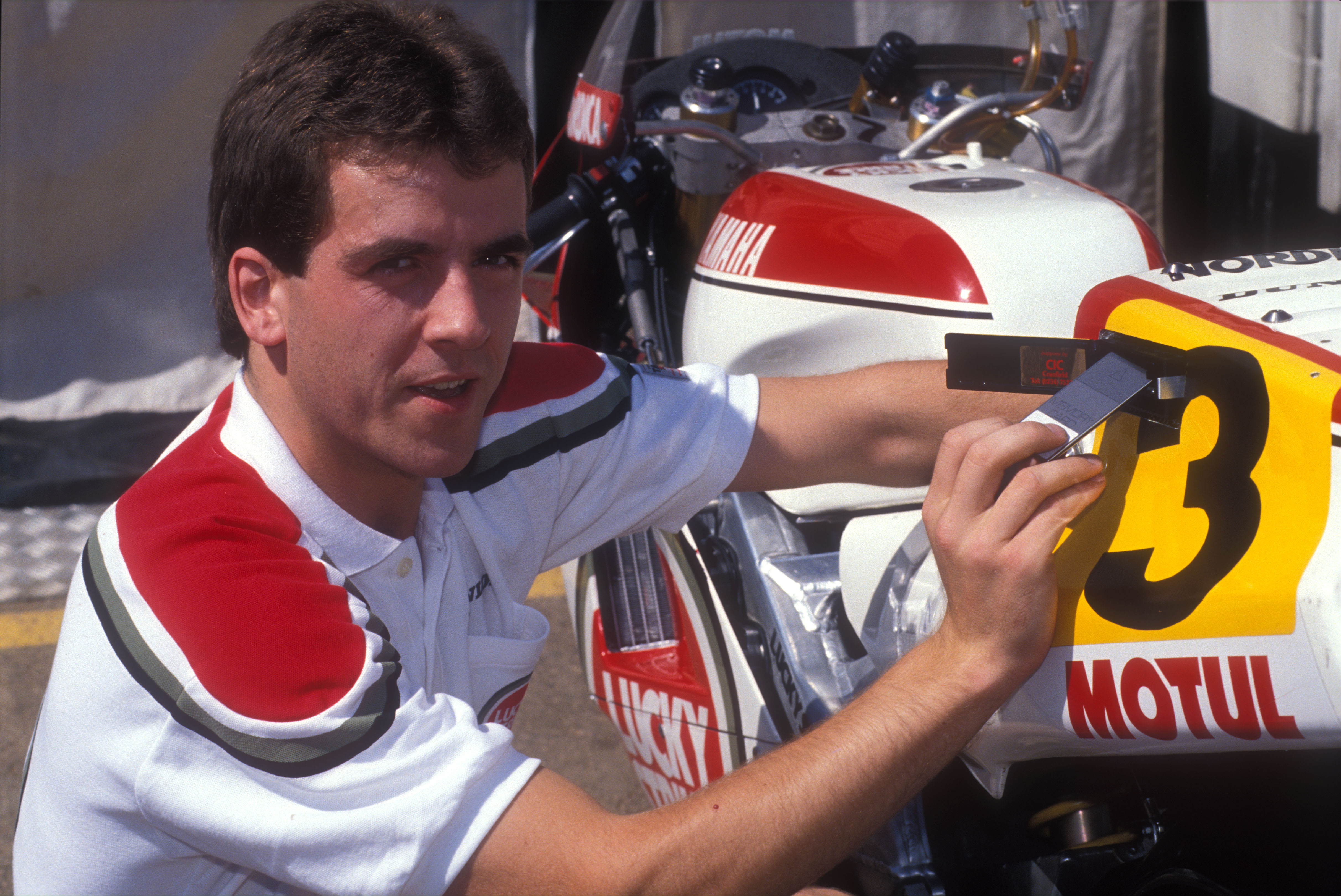 "I started out back in the early days with Team Roberts, and as the data started to come in from the recordings, we built up a picture of how motorbikes work and what you need to do to optimise them," O'Kane recently told The Race.
"But even at that time, at the back of my time, I had an idea.
"I said that maybe some day someone would build a full mathematical model of a motorcycle, then with the data that you've got it'll just open up a whole new world of how to get the bike to do everything better.
"When I was BMW there was a German lad doing his masters in our offices there. He had his university supervisor and a German BMW employee as well but they asked if I would co-supervise as well.
"He was doing stuff on chassis stiffness, mainly, and it got me thinking again to go back and do what I had always wanted to do. When I finished up there I came back and approached one of the universities with the idea – and went back and did it!"
O'Kane's move to Yamaha is its second significant engineering signing of recent months after the news that former Ferrari and Toyota Formula 1 engine chief Luca Marmorini would also join it.
That so far seems to be paying off with a successful debut test for Yamaha's 2023 engine recently at Misano.
The Marmorini move was a signing Meregalli described at the time as another sign of Yamaha's willingness to change its mentality.
"We are trying to for sure use his experience, his previous experience that started in F1 with Ferrari and then Toyota and most recently with Aprilia," Meregalli explained.
"In our aspect it's in anyway a sign that Yamaha is also changing the way to work, also using external engineering."