Ducati admits its confidence in retaining the services of Jorge Martin is boosted by the fact his likeliest rival MotoGP suitor doesn't possess a championship-calibre bike right now.
Martin, who made it publicly clear last year he'd found Ducati's decision to pick Enea Bastianini over him as Pecco Bagnaia's 2023-2024 team-mate difficult to accept, was expected to be a prime target for Yamaha – the only current MotoGP factory team, excluding the KTM RC16-using Tech3 Gas Gas, that has a seat available for next year.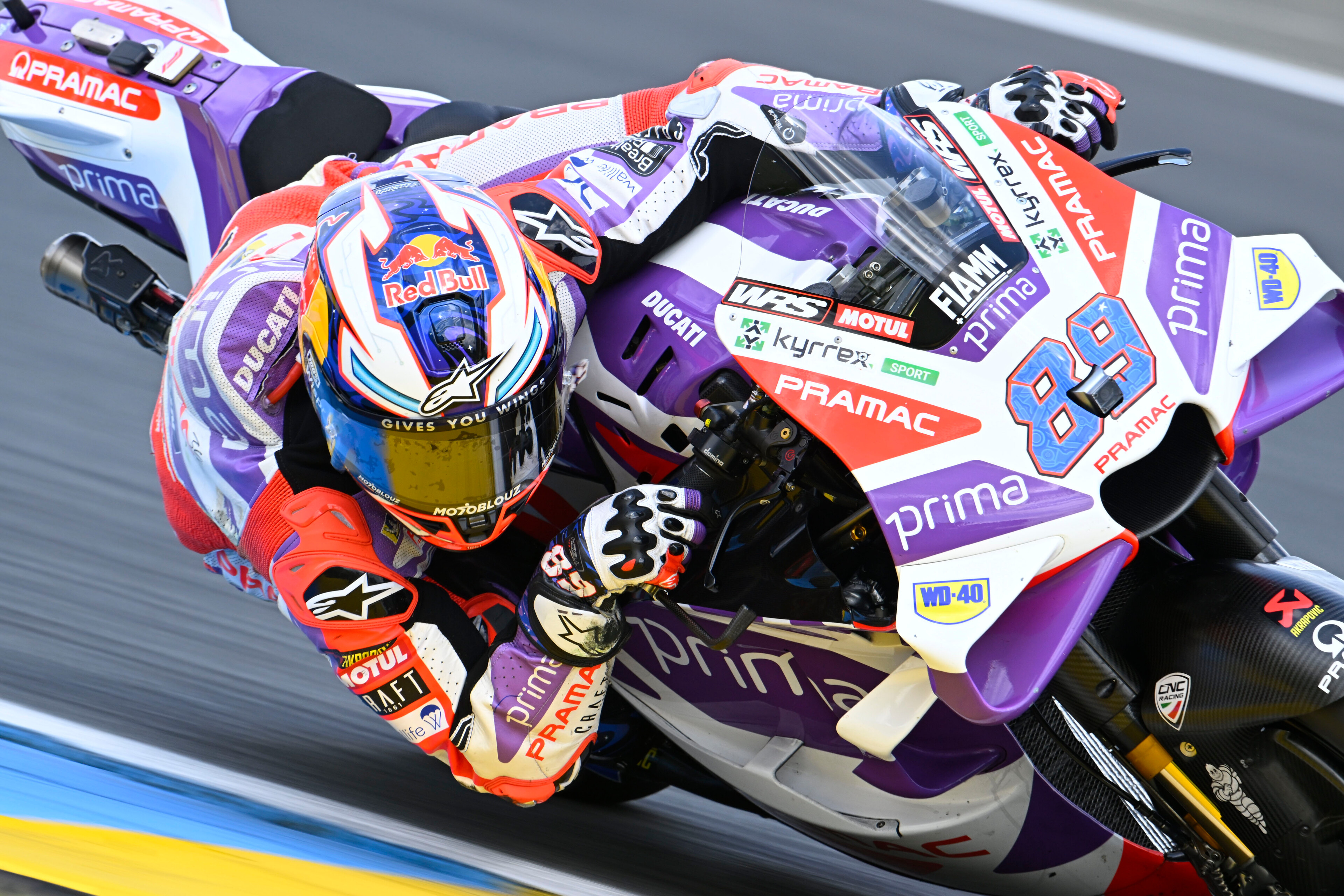 But Martin, who is on a two-year deal with Ducati to ride for satellite team Pramac but has an exit clause, acknowledged at Le Mans that he expected to stay with Pramac.
He then proceeded to win the Saturday sprint race, lifting himself to fourth in the standings and keeping championship leader Bagnaia somewhat in sight.
Speaking to MotoGP.com earlier that day, Ducati sporting director Paolo Ciabatti was asked about Martin's comments and Yamaha's rumoured interest, and indicated that he too expected the Spaniard to suit up for Pramac in 2024.
"He has an option on the contract and we'd like him to stay with Ducati, he's one of the fastest young riders," said Ciabatti.
"And at the moment, it doesn't look like Yamaha is the bike to be trying to win the championship [with]. I'm sorry to say but this is what it looks [like] at the moment.
"We don't know next year, but for the moment, obviously he's on a winning bike and I think he'd like to stay because he likes to win."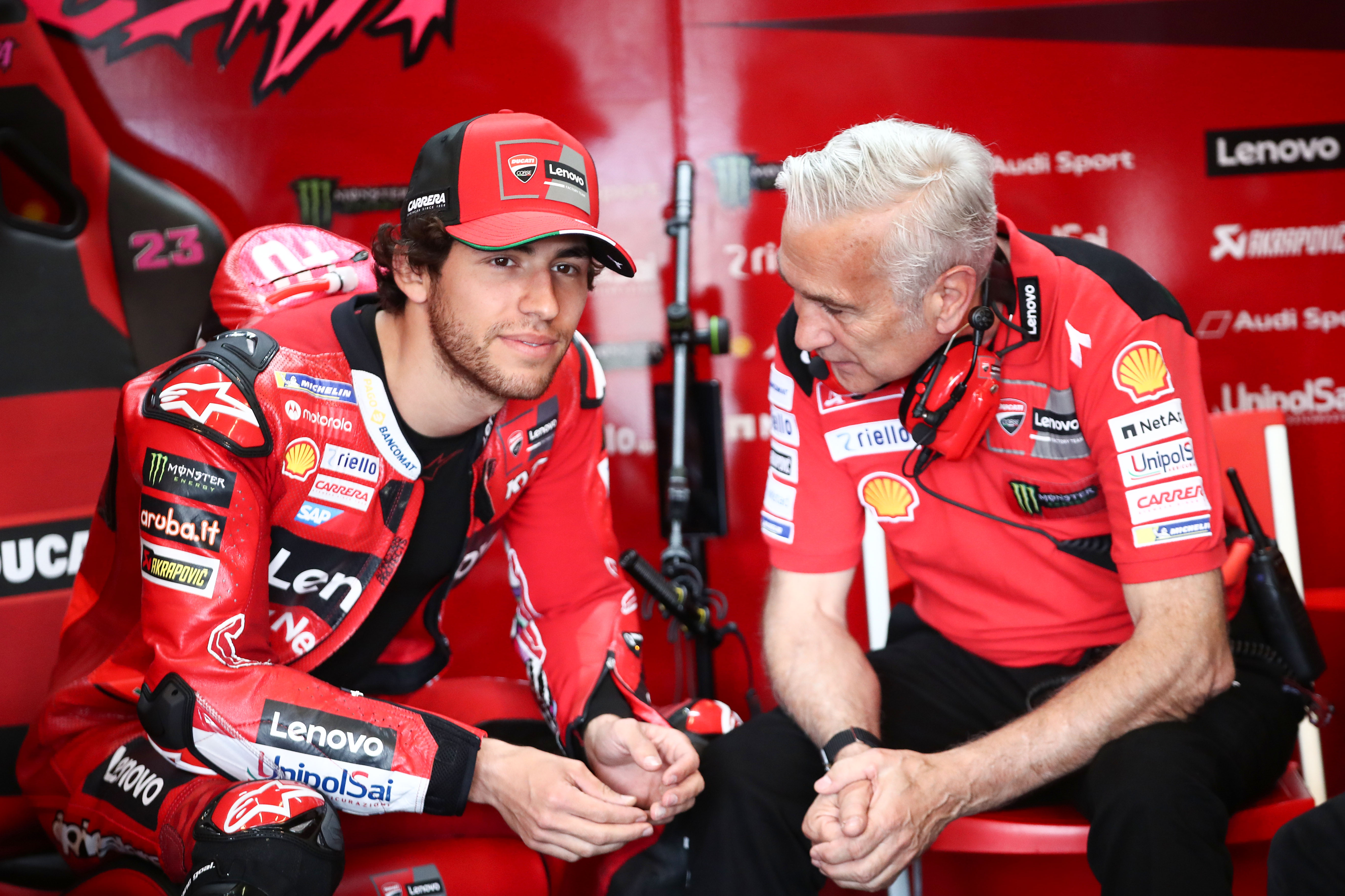 Ciabatti somewhat cryptically suggested that Bastianini's ongoing injury spell is "maybe delaying further decisions" on Ducati's 2024 roster – a surprising turn of phrase because the four-time grand prix winner is on a two-year deal.
But though it looks increasingly safe to assume that not just Bagnaia and Bastianini but Martin will be riding works-spec Ducati MotoGP machinery next year, there may be a question about Martin's Pramac team-mate Johann Zarco.
"In principle we're happy with all of them," said Ciabatti of the quartet, indicating that keeping hold of the 32-year-old Zarco, sixth in the standings, was also the preference – albeit with the caveat that Zarco could theoretically be kept in the Ducati family without actually staying in MotoGP, but rather by taking the up-for-grabs works ride in World Superbikes.
Ciabatti emphasised that the riders in the two other satellite teams, VR46 and Gresini, were contracted to those teams rather than Ducati.
Asked who has been impressing him in Moto2 this season beyond the KTM-affiliated Pedro Acosta, he name-checked Tony Arbolino – joint championship leader with Acosta – as "doing a good job".
"It's a little bit too early, we need a couple more races before we consider what to do for next year," he concluded.