If Franco Morbidelli had been a clear match for Fabio Quartararo so far in the 2023 MotoGP season, or even surpassed him regularly, it'd be a welcome no-brainer for Yamaha – an extremely easy one-year extension to sign off on.
If Franco Morbidelli continued to be his 2022 self, desperately adrift of his past champion team-mate, that too would be simple – Yamaha couldn't afford that for another season, so it would be full steam ahead for luring over a replacement, whether from a rival team, Moto2 or World Superbikes.
Unfortunately for Yamaha – in a season in which the tagline may as well be 'unfortunately for Yamaha…' – Morbidelli has been neither. And while the four rounds so far as a whole have offered a more coherent case for retaining Morbidelli than anything in 2022, the shifts in the Yamaha M1 – and how comfortable Quartararo is with it – are presenting an annoying compounding factor.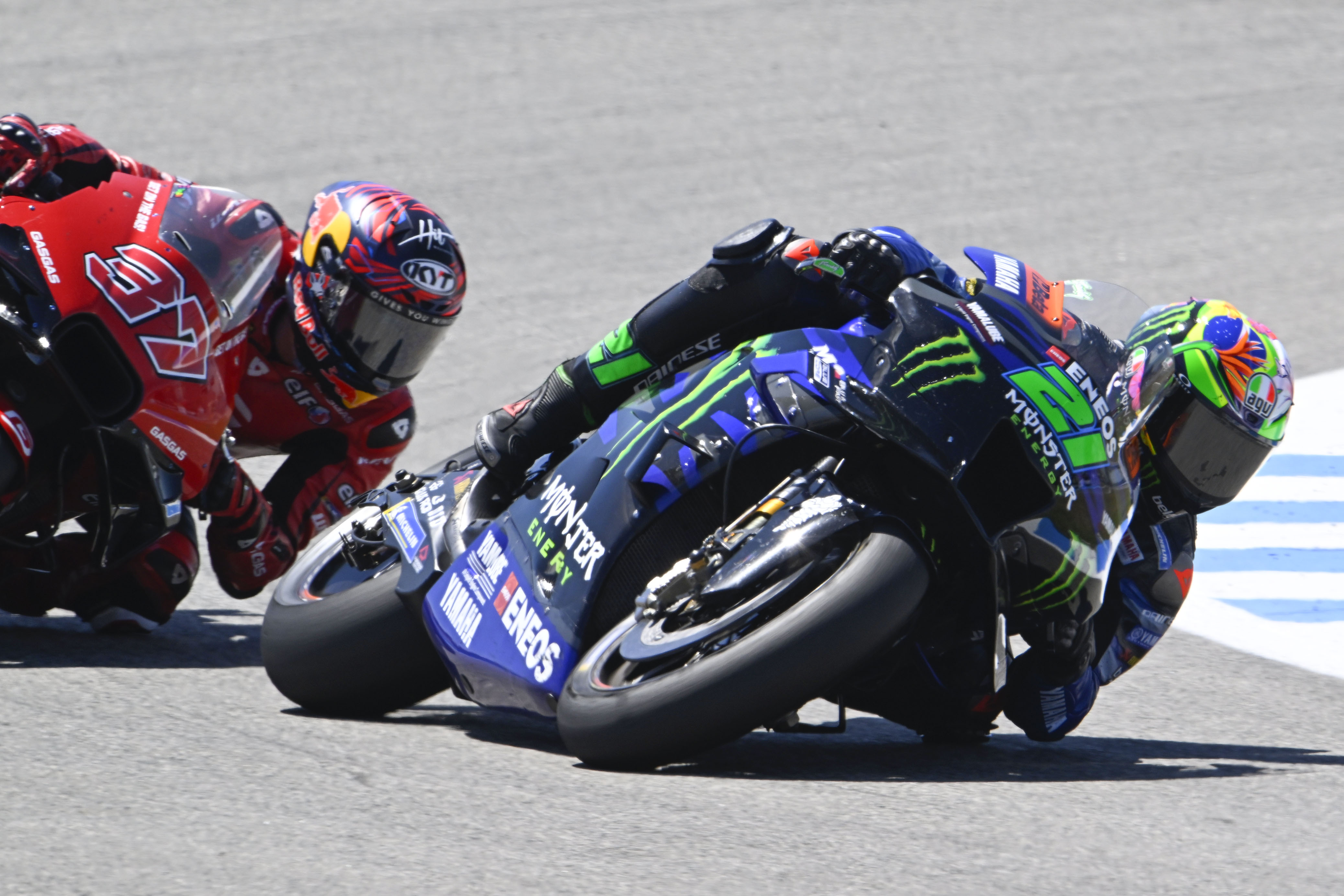 Morbidelli was second-best to Quartararo at Jerez – as at Portimao and Austin, but not Termas de Rio Hondo, where he was the clear Yamaha top dog – but the gap looked entirely acceptable, especially against a rider who is something of a Jerez specialist on premier-class machinery. In fact, having been two tenths of a second off in Friday practice, Morbidelli turned the tables in qualifying against the four-time Jerez MotoGP poleman.
---
Quartararo versus team-mates at Jerez
Single lap, last relevant comparison (combined practice, Q1 or Q2)
2019: Quartararo – 0.082s – Morbidelli
2020: Quartararo – 0.139s – Vinales
2020: Quartararo – 0.095s – Vinales
2021: Quartararo – 0.315s – Vinales
2022: Quartararo – 0.466s – Morbidelli
2023: Morbidelli – 0.279s – Quartararo
---
Considering that Quartararo didn't come particularly close to stringing his best Q1 sectors together, was quicker in all the other sessions and found three tenths in the post-race test, that last gap is probably an aberration. Even still, Morbidelli deserves a lot of credit here.
In the sprint, Morbidelli didn't produce much, perhaps affected by the red flag-causing incident that left him taking a whack from the LCR Honda of Takaaki Nakagami but also hindered by using the not-ideal soft front.
Sunday, though, was a better showing compared to Quartararo – under a second and a half off at the chequered flag, albeit with the caveat that Quartararo had had to serve two long-lap penalties to Morbidelli's one.
Last year, Morbidelli was 27 seconds adrift at the finish. So, whichever way you look at it, it's a step. And it feels generally consistent with the patterns of the Italian's season so far. Morbidelli looked very iffy against Quartararo at Portimao and generally underwhelmed at COTA – but he showed in the low-grip conditions of the Argentine Termas de Rio Hondo track that he can actually do something special in the right window. And Jerez is widely regarded as a more general performance-representative track than any of those three.
But it's also 11th place. Ultimately, that can't ever be good for a works Yamaha. And the biggest saving grace is that the other works Yamaha is suddenly doing not that much better.
"As you saw last year, the bike is much more difficult," said Morbidelli during the Jerez weekend.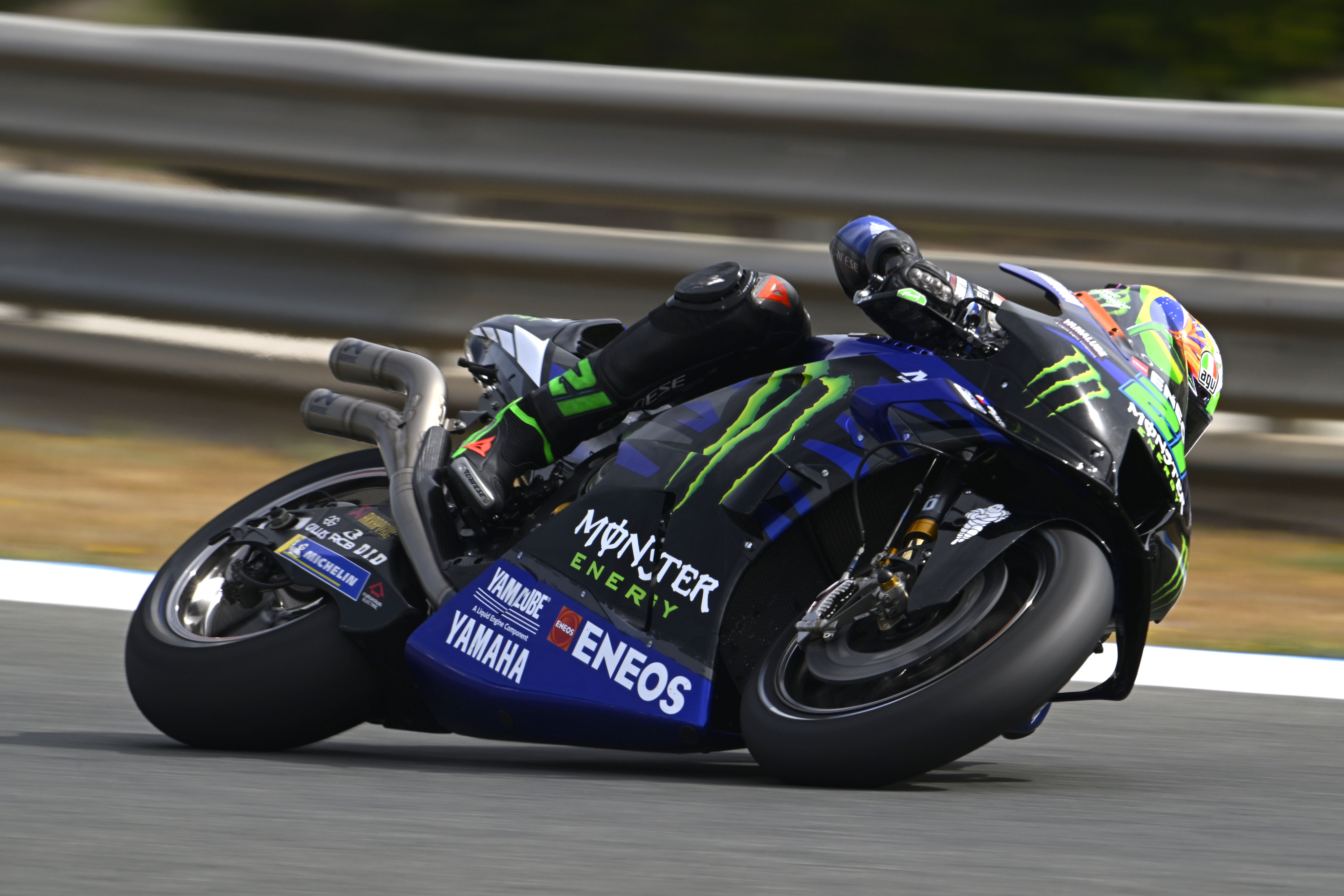 "Everybody might think that I got stupid, or the knee injury affected something in my riding, but actually not. The thing is that the package I jumped on last year is completely different to what I was used to and it takes a completely different style.
"As I always say, you need to be more aggressive to make this bike work and yeah, that's how it is. But at the same time we keep our rear grip issues. And that's the thing that itches the most."
Morbidelli's work to make himself more aggressive – more towards where Quartararo is – on the M1 has been well-documented. Has this conclusively closed the gap to Quartararo, all the while rival factories' development has largely offset Morbidelli's personal gains in terms of the overall order?
Or is Quartararo very uncomfortable with the new M1 bike, imbued with a more powerful engine this year, and more prone to leaving laptime on the table than he had been in his 2021 and 2022 title challenges?
The 2021 champion had spent the whole weekend thoroughly unimpressed with how all of Yamaha's past strong points he'd learned to rely on seem to have withered away. It's been somewhat reminiscent of his indifferent start to last year, which he would ultimately put down to a sort of disillusion with that bike before he got himself together and accepted the package as it was. Perhaps a similar thing is going on right now, just a more stark version of it.
If Yamaha believes that Quartararo is getting out of its M1 right now as much as any top rider generally would be able to extract, then Morbidelli's contract renewal feels almost a slam dunk of a decision. A couple of tenths off your lead rider is completely fine, and it comes with an extra bonus of keeping Valentino Rossi, Morbidelli's engaged mentor and your new brand ambassador, happy as you try to get his VR46 team to become your satellite team going forward.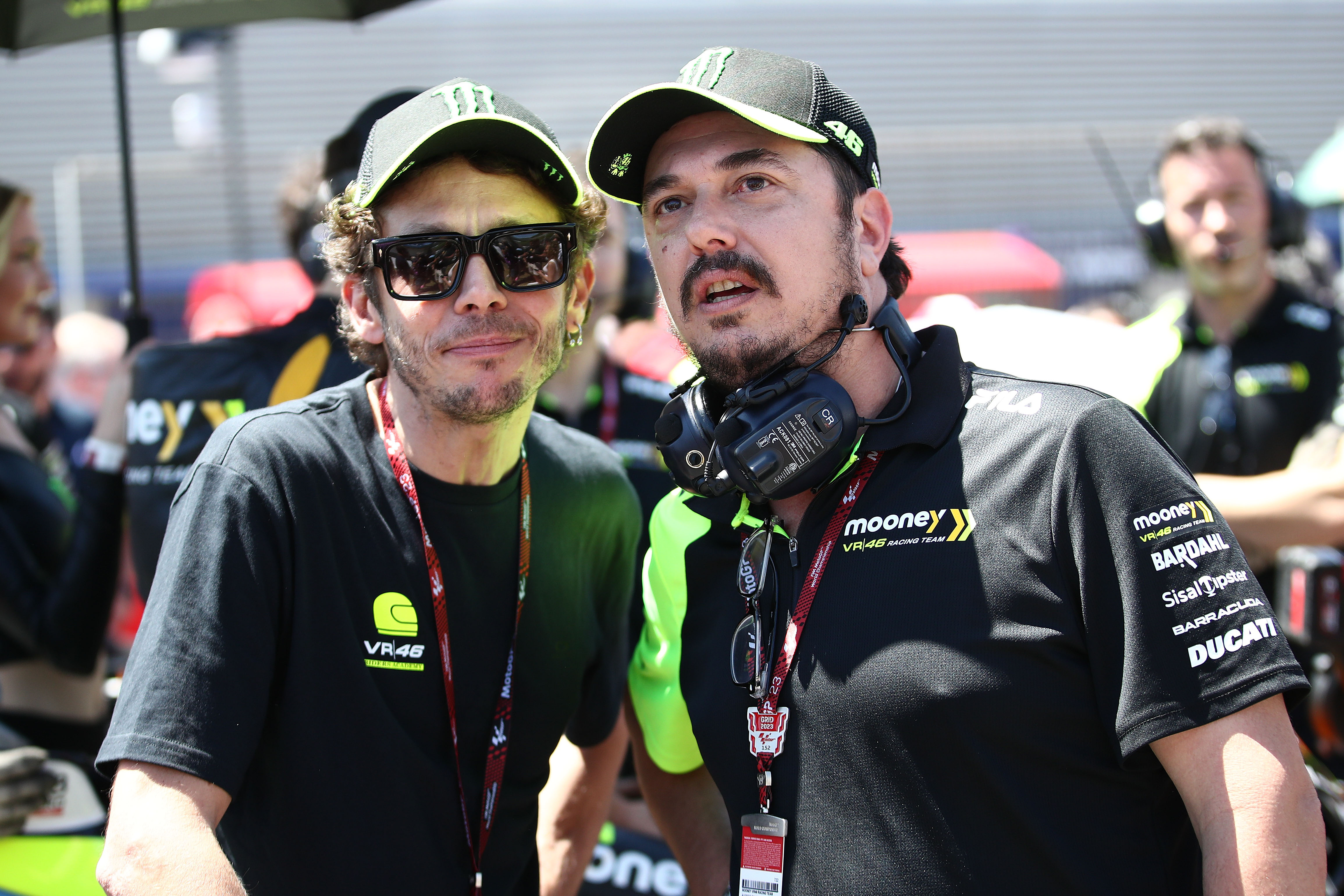 "It's a crucial moment for Franco. I think that in this four or five races they will decide if they keep him in the factory team," Rossi told MotoGP.com at Jerez. "The only way is to try to go as fast as Quartararo. This is the target.
"In this weekend, Franco is good. It's a bit difficult with the Yamaha at the moment, but he needs to give the maximum to keep his space in the factory team."
If Yamaha wants somebody who will really, seriously push Quartararo every weekend though, that's a different consideration. If it thinks he's in a funk and wants to shore itself up against any future funks, a potential star team-mate is a must.
Pramac Ducati's Jorge Martin is the candidate that obviously comes to mind, but he's also perhaps a more favourable version almost regardless of what Morbidelli does from here on out. It makes all the sense in the world that 'Martin and Yamaha are chattin' about 2024′ has been the most persistent silly season rumour in MotoGP for months and months now.
But, as much as his Ducati works seat snub was clearly a big personal blow, Martin won't be blind to the fact that even his current team, the satellite Pramac outfit, is outscoring Yamaha's works operation by 20 points – a gap that actually flatters Yamaha rather than Pramac.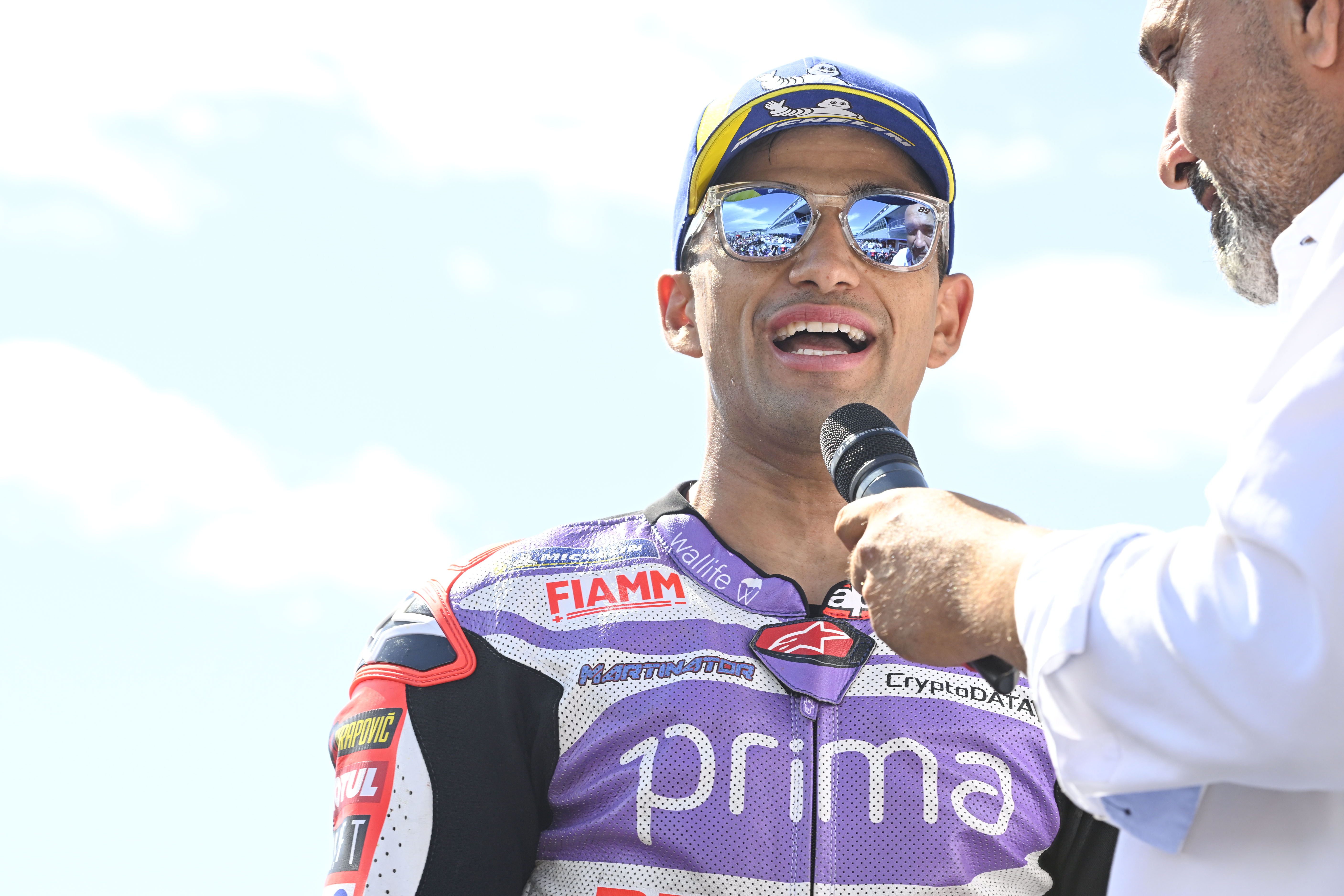 Last Martin spoke of his future, he saw himself in factory colours – Ducati red. But there's a queue forming for that Ducati red, given Marco Bezzecchi's strong start to 2023, and it's not as if either Pecco Bagnaia or Enea Bastianini are planning to give up MotoGP's best ride any time soon.
So, if Yamaha wants a Quartararo challenger, it should definitely try to take advantage of that queue. It should also see if there's an exit clause or something in Alex Rins' Honda deal.
Beyond MotoGP options, bringing up Toprak Razgatlioglu doesn't make a ton of sense in the current situation, given that Yamaha's feedback from his MotoGP test hinted he'd be a project who'd need a fair bit of time to get to even Morbidelli's level. But there could perhaps be instant gold in the Moto2 ranks – remembering how well Quartararo adapted to the M1, Yamaha would do well to take a closer look at the top MotoGP factory-unafilliated intermediate-class riders like Tony Arbolino and Aron Canet.
If Morbidelli was doing worse, Yamaha would have every reason to dive into that process full on. If he was doing better, it could put the search on the back-burner, also given the lack of a satellite team.
But he's right in that middle right now, just in the spot to leave Yamaha with a very difficult choice to make.