Danilo Petrucci's main emotions at being given the chance to make a shock return to Ducati's works MotoGP line-up as Enea Bastianini's latest injury stand-in are surprise, delight and gratitude.
But there's also an awareness that this could be an opportunity to pull off a result.
Petrucci last rode for Ducati in 2020, the year that he managed to take victory at Le Mans in wet conditions. But his tenure with the team concluded at the end of that season. He moved to KTM for what proved to be an unsuccessful year after which he lost his place on the MotoGP grid and embarked upon a series of new adventures including the Dakar Rally and in the MotoAmerica production bike series.
Now racing in World Superbikes for satellite Ducati squad Barni Racing, he was nominated to replace Bastianini only on Thursday night as he prepared for next weekend's Barcelona round of the WSBK series, thanks to test rider and regular replacement racer Michele Pirro's commitments elsewhere.
It's Petrucci's second return to the premier class since leaving at the end of 2021 as he also stood in for Joan Mir at Suzuki in last October's Thai Grand Prix.
He had little to show for that, qualifying last and finishing 20th. But the Ducati will be much more familiar given he spent the majority of his MotoGP career on the brand's bikes.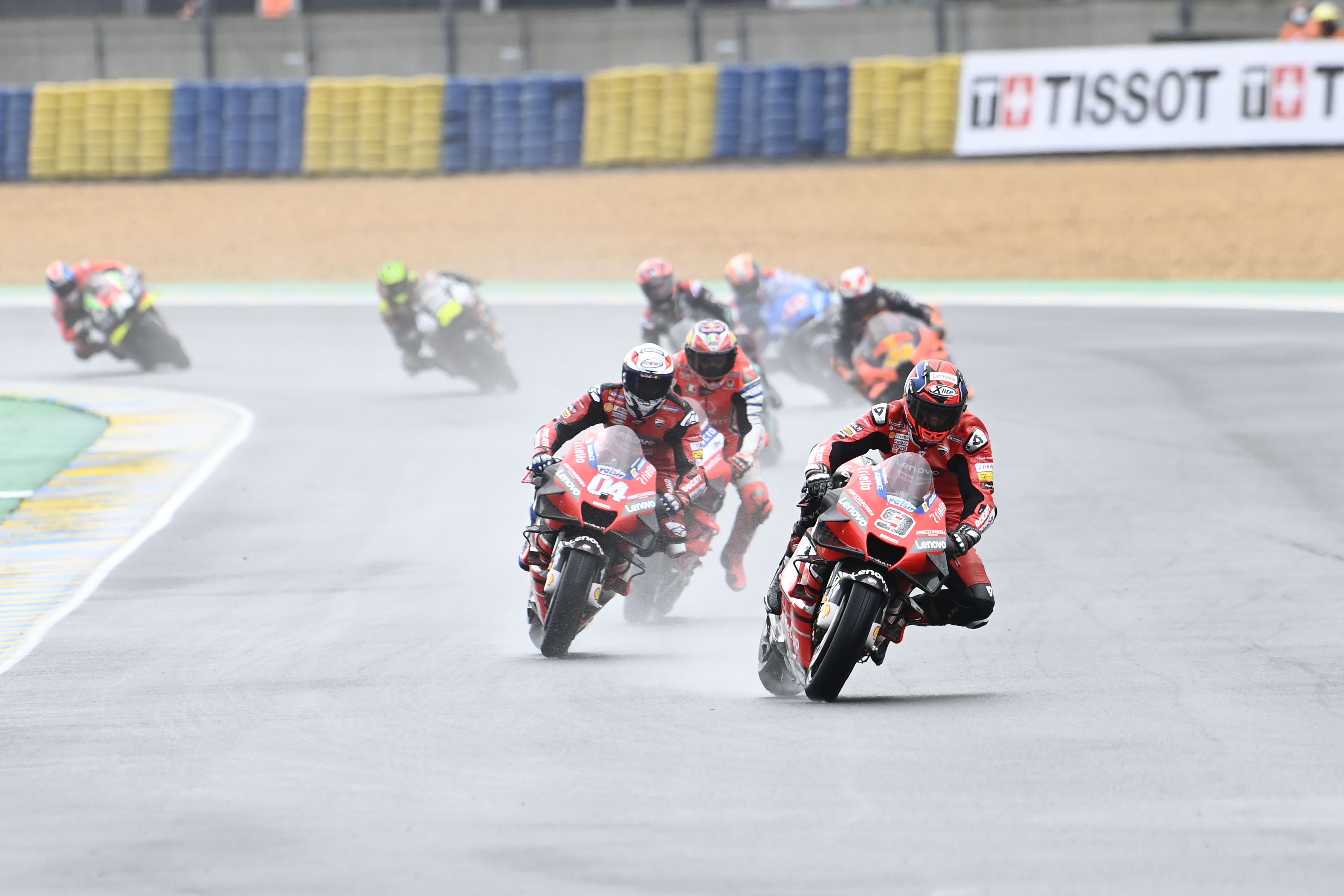 "I'm really happy to wear again my red leather suit!" Petrucci exclusively told The Race in Barcelona.
"It's an amazing prize. First of all, I'm so sorry for Enea, because this bad luck, [happening] not even one race [into the season], I'm so sorry for him.
"He's a really good guy and I hope he will come back as soon as possible.
"Then I must say thanks to Ducati and also to Michele Pirro, because he decided to go to the Italian championship."
Pirro has an Italian Superbike meeting at Mugello that weekend, and is bidding to become champion in the series for a seventh time. He is also one win away from hitting 60 wins in the series.
"The last time in Thailand I said would be my last opportunity to ride a MotoGP bike. I couldn't say no to this," Petrucci continued.
"For me it's just a great prize. As I said last October, it's one of the examples that to be a good guy pays in your life. In the end, I have this prize from Ducati and I'm so thankful for that. I can't wait to wear my red suit."
Petrucci said the invitation came as a complete surprise, and wouldn't have been possible without his Superbike team's support.
"On Thursday night they asked me if I was available," he said. "The fact is that we have some testing next week, but Marco Barni, the team owner, said that if I was happy to go, it was better for him that I went.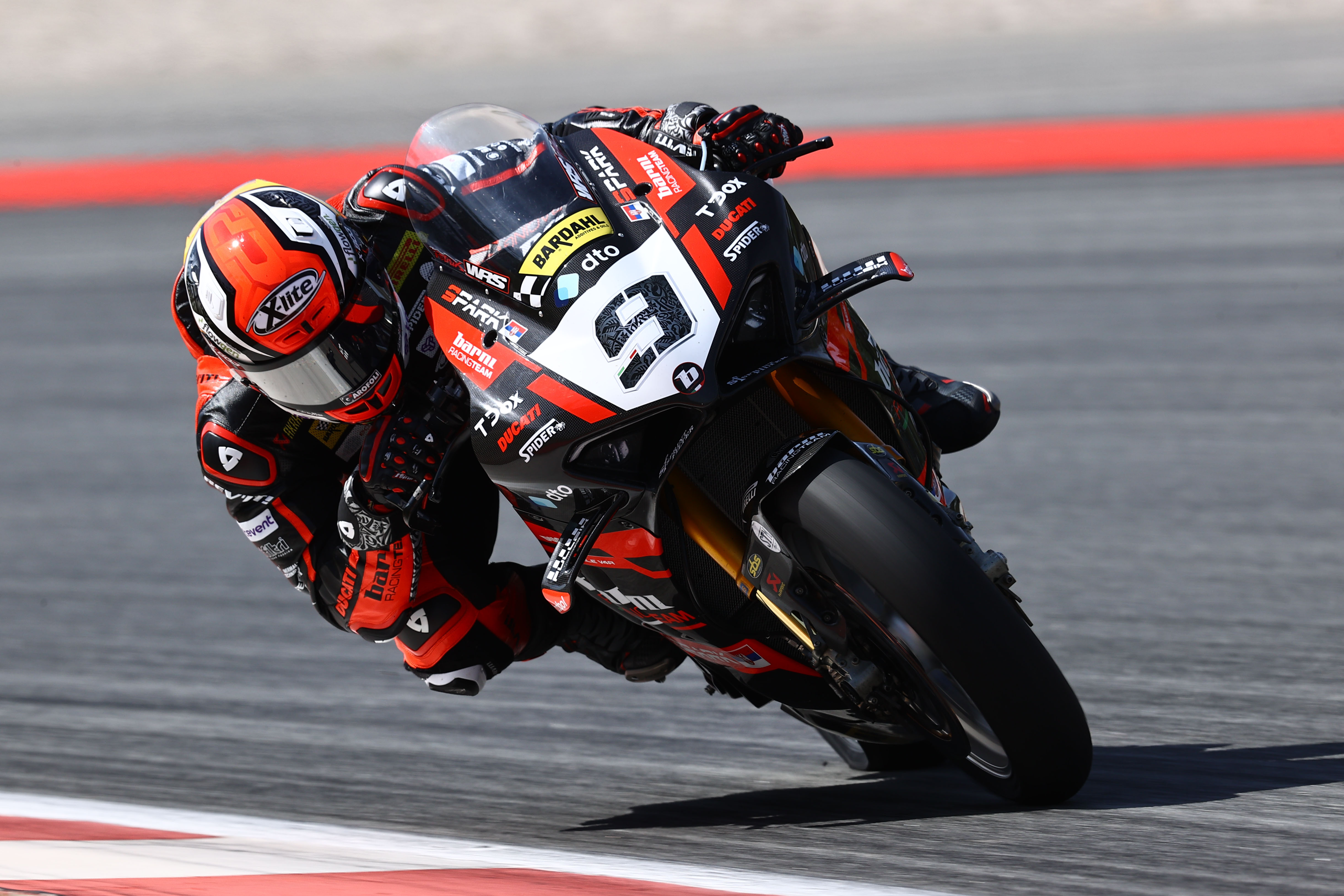 "He understands that it's a great opportunity to ride a MotoGP bike and that you don't always have the chance to race in a world championship. To share the box with a world champion [Pecco Bagnaia] is something that I'm really proud of.
"It was a complete surprise. I have in the deal that I can do things like this, because last year it happened with Suzuki.
"So this year we have this paragraph in the contract, and fortunately I have a really good relationship with Marco. And now I have to drive with my camper from here to Le Mans!"
That drive might well be worth it, if Petrucci can even come close to the success he tasted the last time he rode a Ducati at Le Mans – when he took the second of his two MotoGP wins in the wet 2020 French Grand Prix.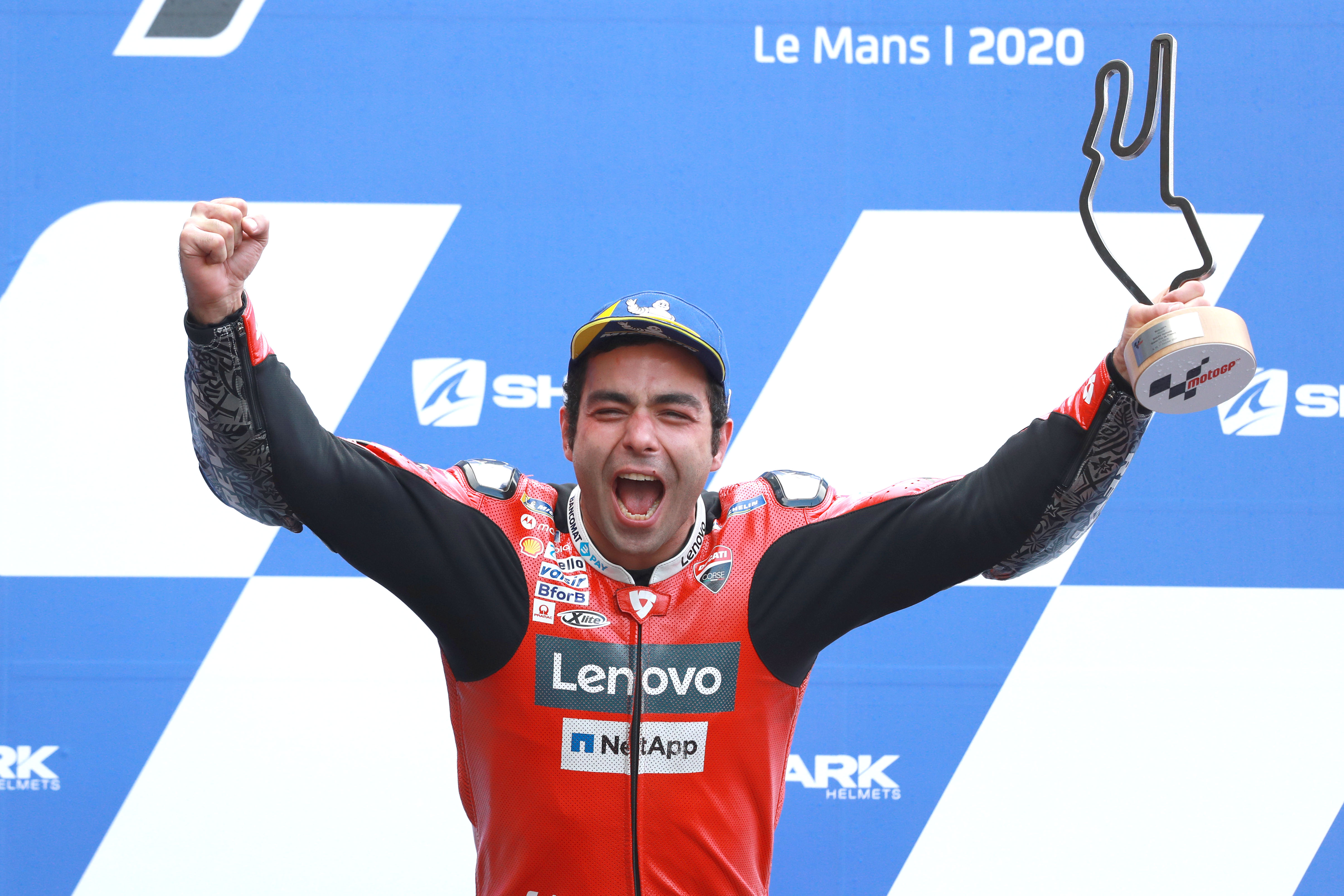 No stand-in appearance is an easy feat in the current ultra-competitive MotoGP field.
But jumping from Ducati's V4 superbike to its V4 MotoGP machine with its very similar DNA will be less of a challenge than being thrown in at the deep end for Suzuki was.
"The target at least this time is a little more easy," he admitted.
"I don't want to think about the last time I went to Le Mans with a Ducati and won the race – for this reason I hope it will rain a lot!
"But jokes apart, I will try to have fun. For sure to have fun I will need to be fast, but I think the task is a little bit more easy than last October in Thailand with Suzuki.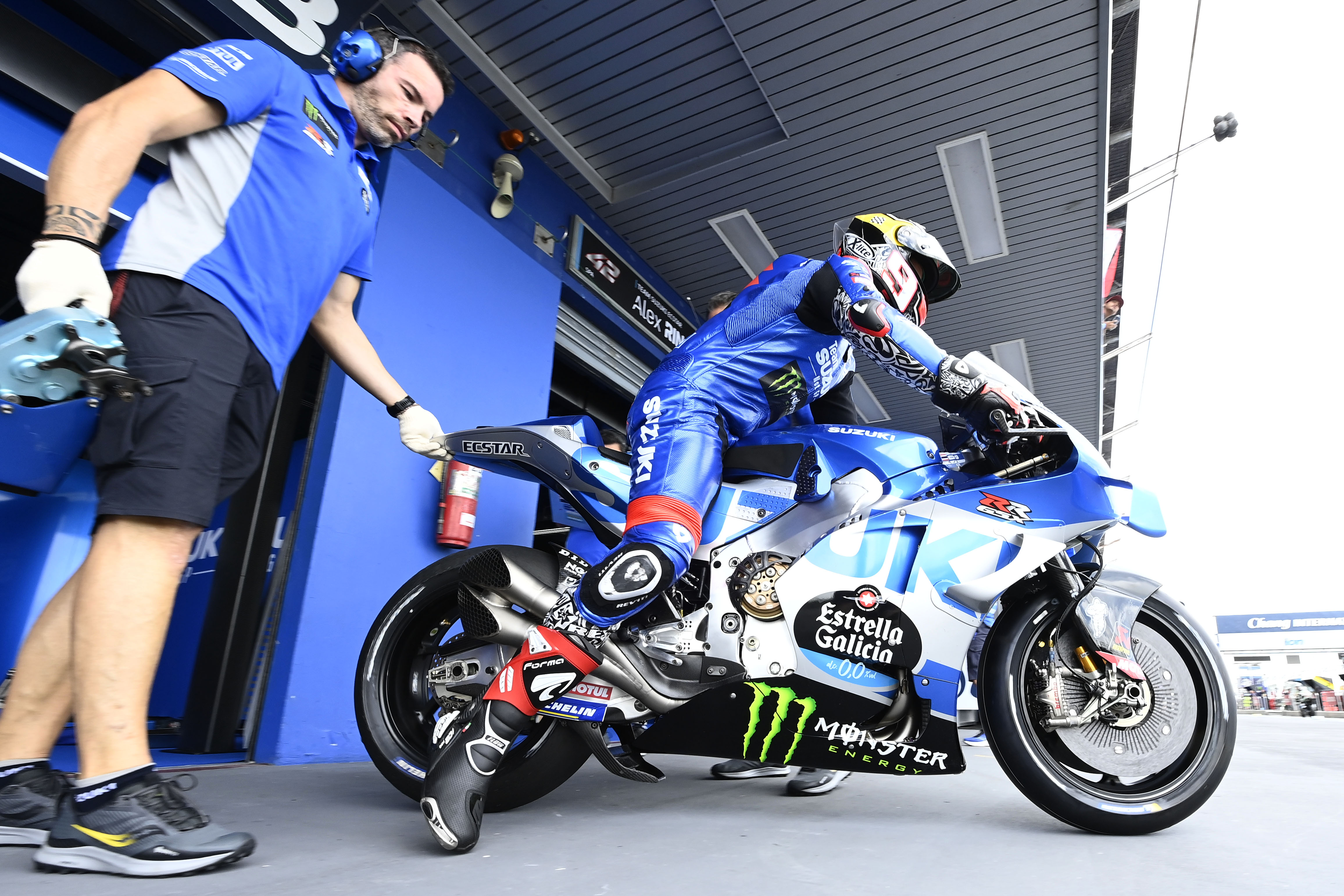 "It was an inline-four, everything was new, the body position and riding position on the bike was completely different.
"This time, I remember quite well how the bike is, at least because the riding position is quite similar to the superbike, and I hope to be not so slow.
"I need to be as fast as possible to have fun, but I don't want to think about that."