Joan Mir has admitted to being unnerved by how his adaptation to the Honda MotoGP bike is going, after failing to record a top-10 finish at the eighth-straight attempt.
Mir's first proper trial of the new Kalex-built Honda chassis – which he'd only had a very limited sampling of in the Jerez test due to a mechanical issue – offered some light at the end of the tunnel on Friday at the French Grand Prix, but Saturday piled on more misery instead.
Mir qualified only 16th at Le Mans, almost half a second short of getting out of the first qualifying segment, and could only parlay that to a 14th-place finish.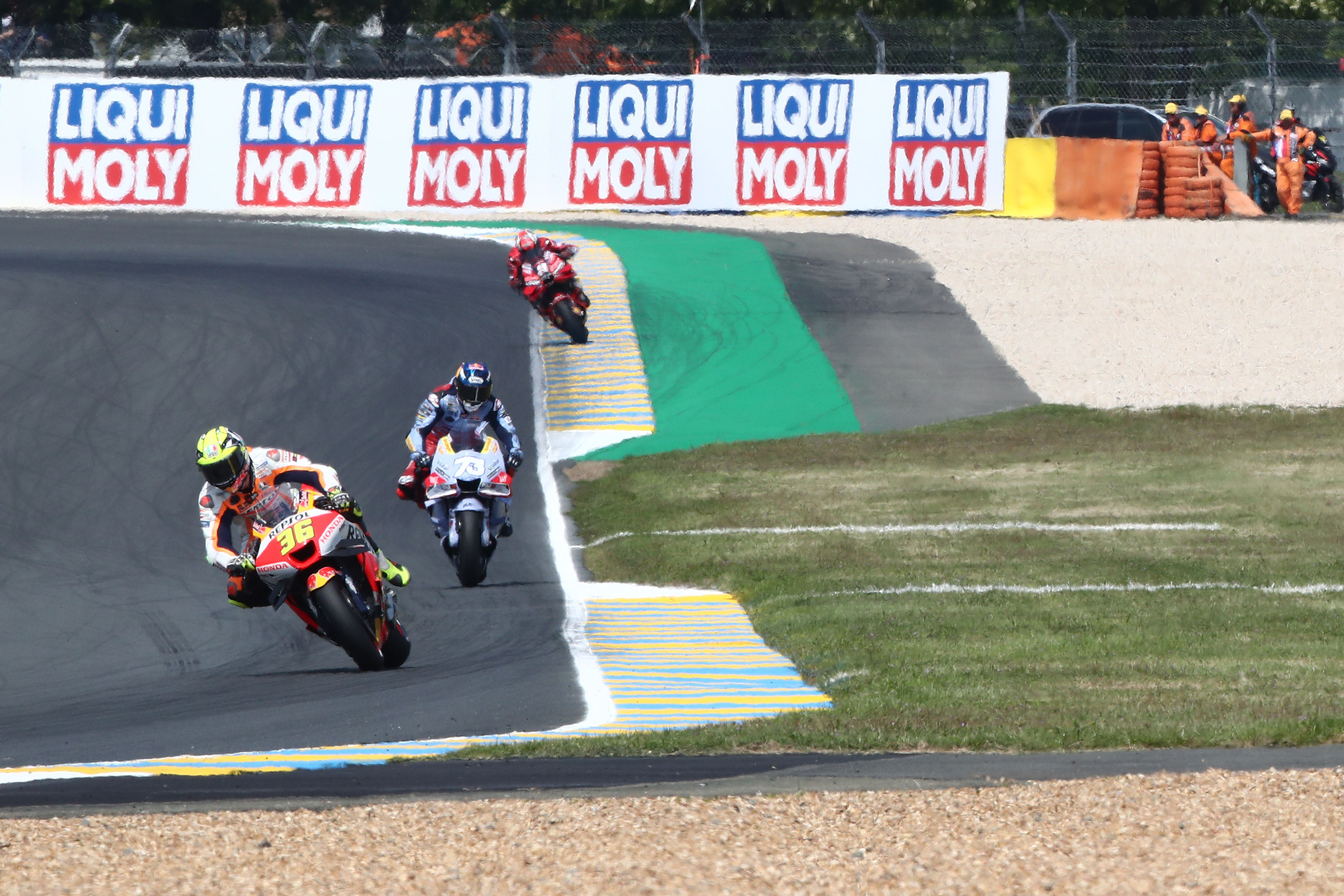 It means that, across eight starts in sprints and Sunday races (one of which Mir had missed through injury), he has only scored points on one occasion – for 11th place at Portimao.
Faced with the blunt question of whether he was scared by his current predicament, given also the knowledge that the likes of Jorge Lorenzo and Pol Espargaro had failed to tame the Honda before him, Mir was frank.
"For sure I'm scared," the 2020 MotoGP champion acknowledged. "For sure.
"Because I want to win. And it's very difficult for a rider like me to see myself in the position that I am.
"My motivation is to win races, to make podiums, being on the top group, this is what gives me the fuel.
"It's a long time that I don't have this fuel. I need it."
Mir pointed out that the time he'd set in first practice – a 1m31.800s – remains his fastest of the weekend while others have improved substantially, and that said time is nearly a second slower than what he'd managed in qualifying on the Suzuki a year earlier.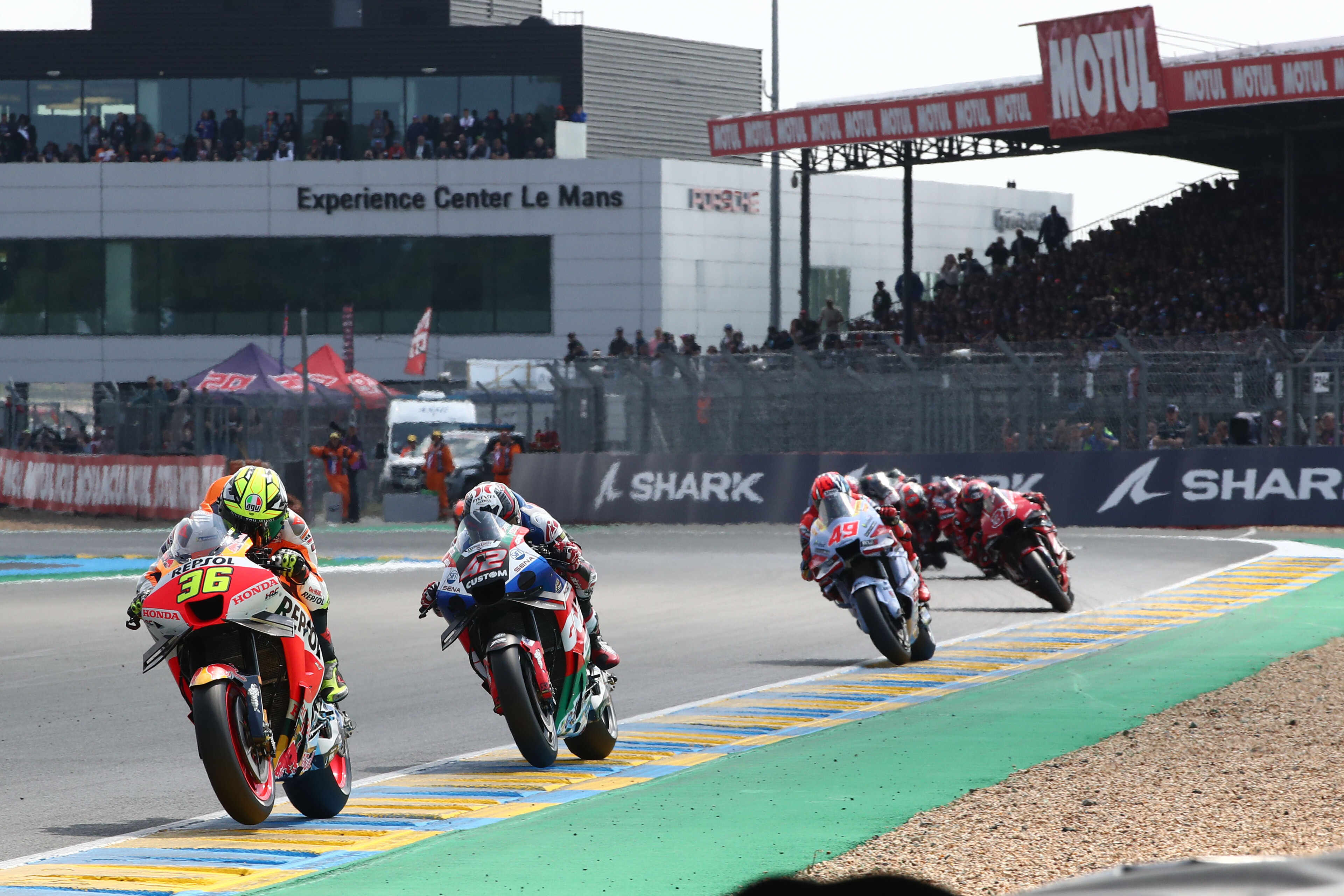 Following Mir in the sprint had left former Suzuki team-mate Alex Rins, now at LCR Honda, very encouraged about the Kalex chassis that Rins himself is still waiting for. "Honestly, I rode like five laps behind Joan Mir and wow, I was impressed," Rins said. "He was turning quite well, he was holding the line, a close line, better than me. I was risking double on the brakes to overtake him, no?"
Mir's reaction to having that relayed, however, was simply "f***ing hell!" as it clearly ran counter to his feelings.
"This race was honestly very hard," he said. "I had some trouble to really stop the bike and hold the line. And I couldn't exploit honestly… what I want to do, I can't do it. I can't do it.
"I think that at the moment the team don't understand what I need to be strong. Also I don't understand what I have to do yet to ride this bike in a better way and to perform.
"Because, I try to ride in a different way, to make a different style. But it's not at the moment my natural style, and we are not in the position that we want – to carry speed in the corner, to open a bit earlier."
Mir said he was seeking a "compromise" between his natural riding style and what the team is giving him.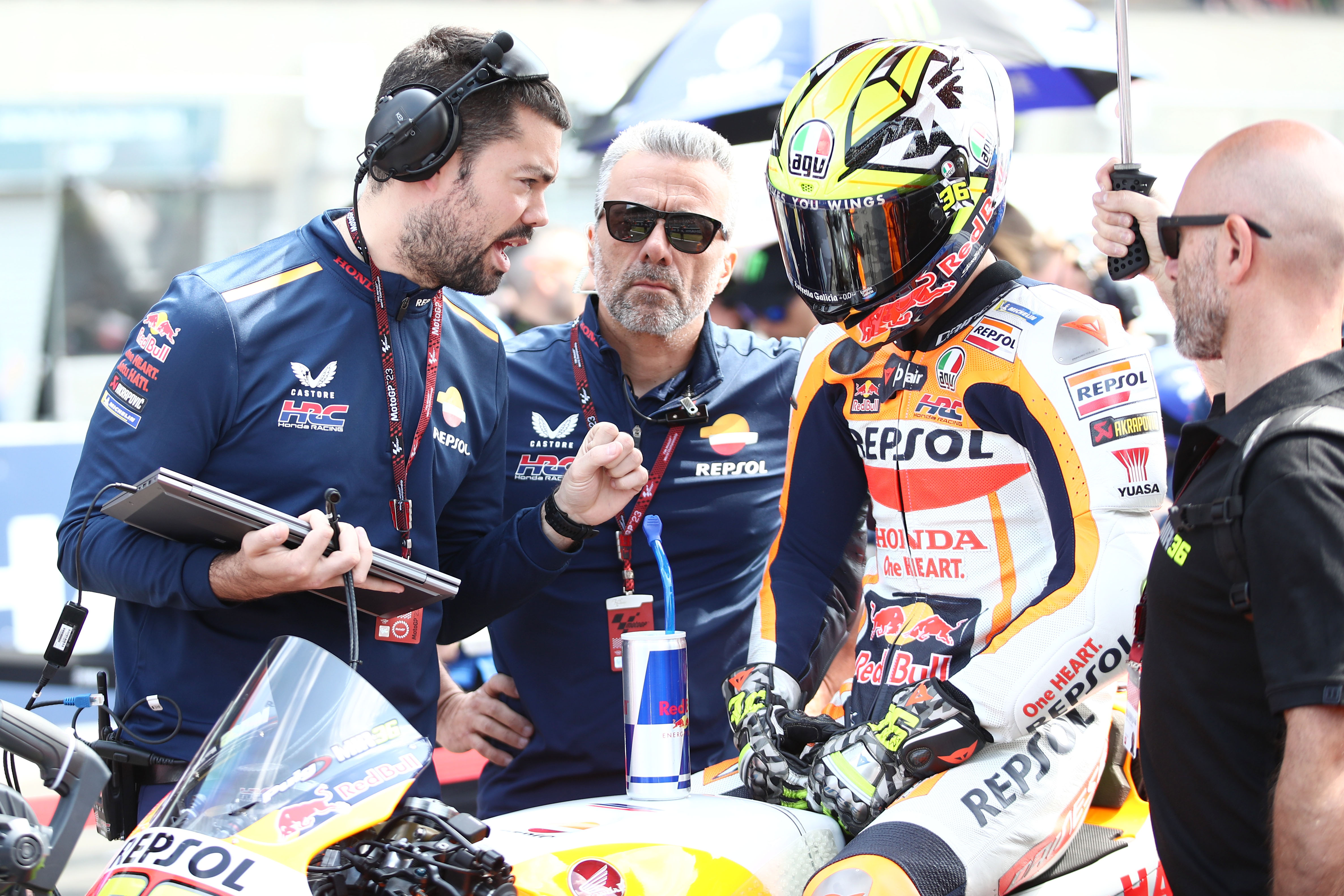 "I know how to ride. Because, straight away I'm there [on pace in FP1]. But if I try to be stronger, everything gets more complicated. It's not that I forgot about riding.
"It's just – they have to understand what I need, to exploit the type of riding that I'm used to. Of course as a rider you can change some things, but you can't change everything.
"When I am riding, I feel like yeah, I'm riding, but I'm not pushing. I can't push."