Honda MotoGP rider Marc Marquez says he is the only rider to have warranted a penalty this season – and that the series has to stamp out its "stupid" polemic over racing incidents.
Marquez is making his return to competition this French Grand Prix weekend after being sidelined for three races through a hand fracture sustained in a Portuguese Grand Prix crash in which he also hit Jorge Martin and wiped out Miguel Oliveira.
The Spaniard briefly caught the ire of reigning champion Pecco Bagnaia by taking him wide at the Dunlop chicane on two separate occasions in the Saturday sprint race at Le Mans – but neither overtake prompted any stewarding reaction.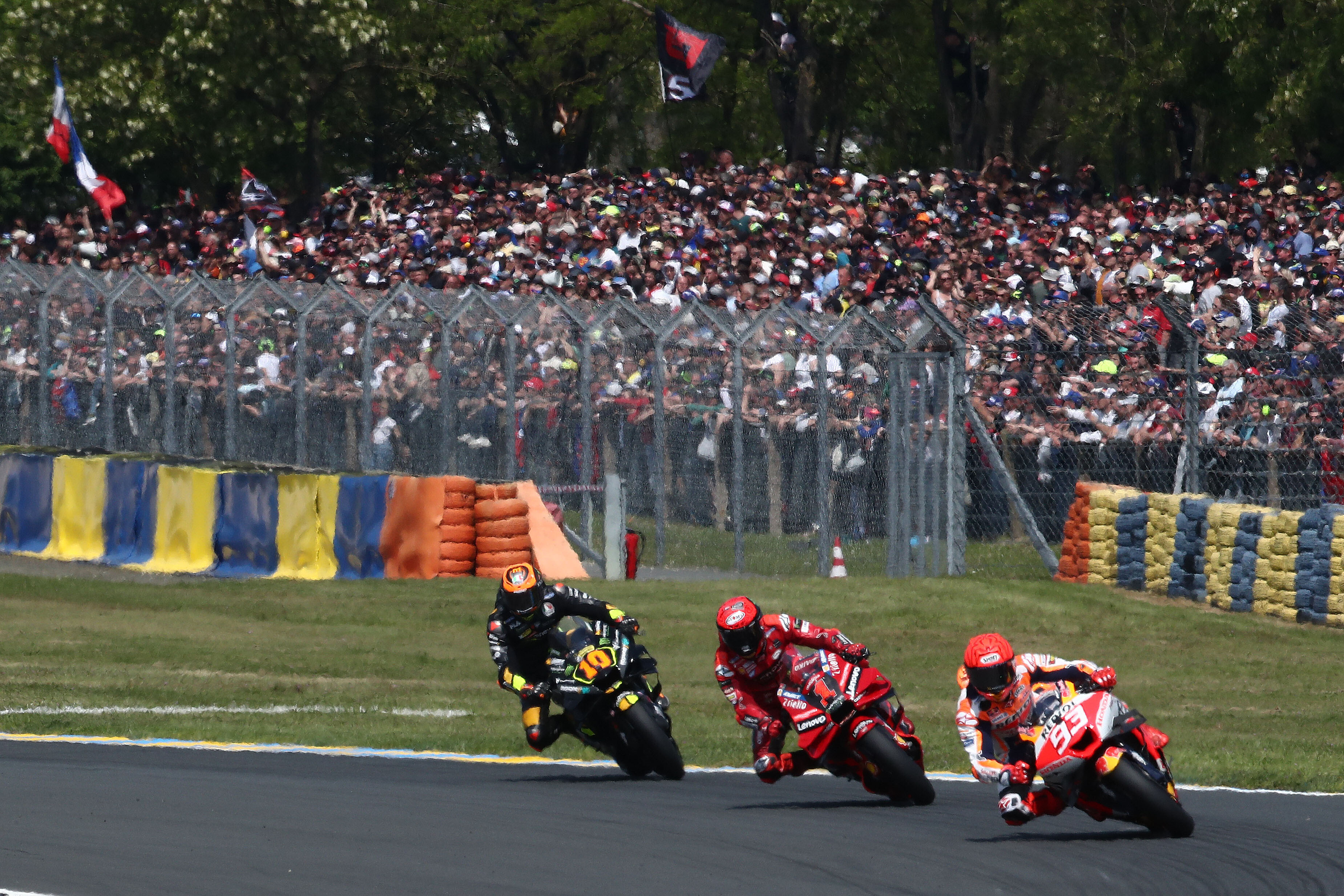 This, along with other unpenalised moves in the race, confused some riders in lieu of a meeting with the FIM stewards on Friday in which the penalty guidelines going forward were emphasised – with chief steward Freddie Spencer reportedly suggesting that overtakes with contact would now require a drop of position.
For Marquez, this is not the way forward.
"For me the situation is clear. We must stop speaking about this kind of racing incidents. This is stupid for me," he said.
"Already yesterday for me it was nice that the stewards come to the safety commission and I appreciate a lot. We were there 15 riders, everybody has their opinion. My opinion, and I told them, is all what happened this year – all – was racing incidents.
"Only mine must be penalised because it was a big mistake. All the rest was racing incidents."
There were long-lap penalties issued last time out at Jerez for the Yamaha duo of Fabio Quartararo and Franco Morbidelli for their roles in the pile-ups at the start of either race, in addition to Bagnaia being forced to give a position back to Jack Miller.
Bagnaia, for his part, acknowledged after the Le Mans race that Marquez's moves were "normal" and insisted it was right he went unpenalised – but emphasised it was no different to what he had done in Jerez.
"This is MotoGP," Marquez continued.
"And then they [in the meeting] started to speak about putting more different penalisations, warnings… if we have more penalisations, we will speak more, more and more about this. This is MotoGP.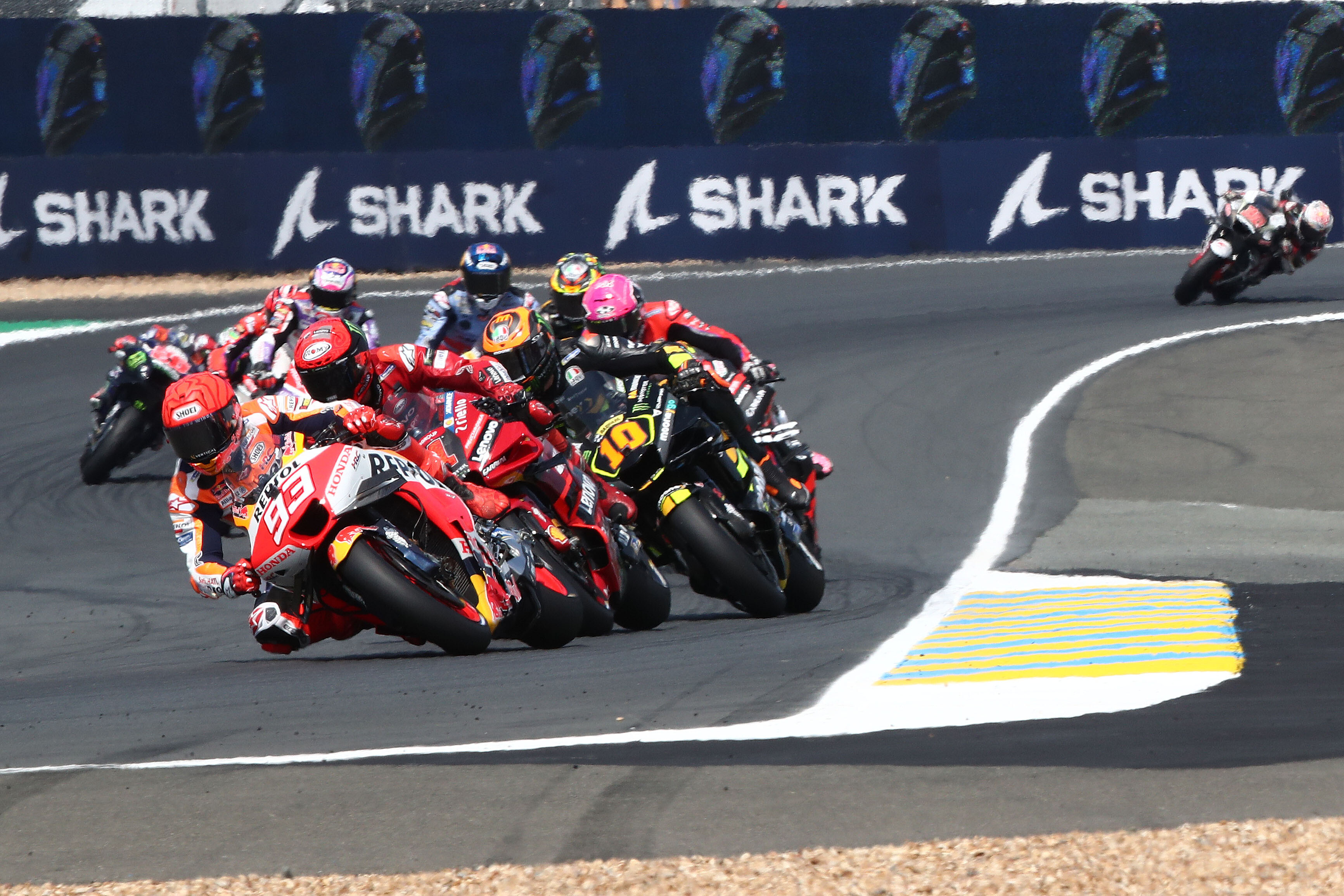 "Sometimes you have small contacts like today. Sometimes you can't avoid. Sometimes the rider outside doesn't want to give up and then you don't have the space.
"When you do a big mistake, like I did in Portimao, it must be penalised! But all the rest… the people like to see that kind of show. If we start to be very strict on those situations, we will speak every weekend about this kind of thing. And… the problem is that it will be very difficult to overtake.
"So, for me it's clear. It's my 11th year, I think, in MotoGP. And when I started in MotoGP, of course was another extreme [in how things were policed].
"But having something in between would be nice. But contact existed in the past, exists in the present and will exist in the future. And this is clear."