MotoGP rider market lynchpin Jorge Martin has offered the strongest hint yet over his future for 2024, telling media that he expects to stay with Pramac Ducati.
Normally, this would be nothing notable given the Spaniard is on a two-year Ducati deal and has his path to the works team blocked off for 2024 by Pecco Bagnaia and Enea Bastianini.
Yet Martin's current Ducati deal, agreed after he'd been passed up for a works promotion he desired, is known to allow for the possibility of a split after 2023 if there's a works contract on offer somewhere else.
There is only one factory ride available for 2024 – the under-pressure Franco Morbidelli's at Yamaha – and Martin has been viewed as a natural candidate for Yamaha to pursue, with persistent rumours that the parties have had conversations.
Martin – a one-time grand prix winner and nine-time grand prix polesitter who is seventh in the current standings – did little to quash those rumours earlier this season. Even as recently as the Argentina round a month ago, when asked about Yamaha's potential interest, he said: "Listen, I think it's still too soon. But I'm open for everything."
More recently, however, Martin had emphasised he was still targeting a factory Ducati future. And his rhetoric ahead of the Le Mans round of the championship further suggested this.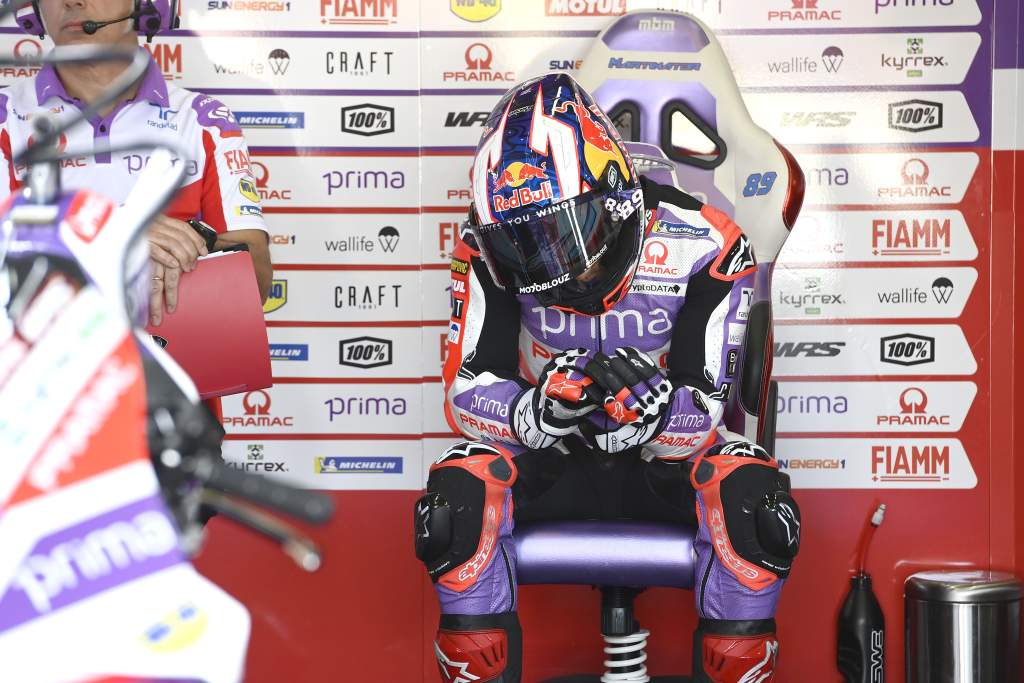 Asked when he'd have his future decided given that May was normally prime territory for the last top-line MotoGP contracts to be firmed up for next year, he said: "Still early, I think. We are all in two-year contracts. I think it's early. Let's see, let's wait."
In doing so, he conveyed that he had an active two-year deal and was under no pressure to actively seek a resolution. It meant that he also disagreed with the premise of the question.
"I think – I mean – now is the first year of the two[-year] contract for everybody, so I think you are wrong. It [contract crunch time] is like next year at this stage, no?"
In other words, whether deliberately or not, Martin interpreted the question about his future as being about 2025, rather than 2024.
And, when asked directly whether he'll remain at Pramac and therefore Ducati next year, he said: "Yeah, I think so, yeah."
Martin did leave the door slightly ajar with his wording, and did subsequently reaffirm that there is a mechanism in his current deal for him to depart Ducati if a factory team makes an offer.
It could, therefore, simply be a 'come and get me' plea to Yamaha, or Martin and his manager Albert Valera keeping their cards particularly close to their chest.
However, if Martin's almost-commitment to Pramac for 2024 is to be taken at face value, it is also quite easy to understand.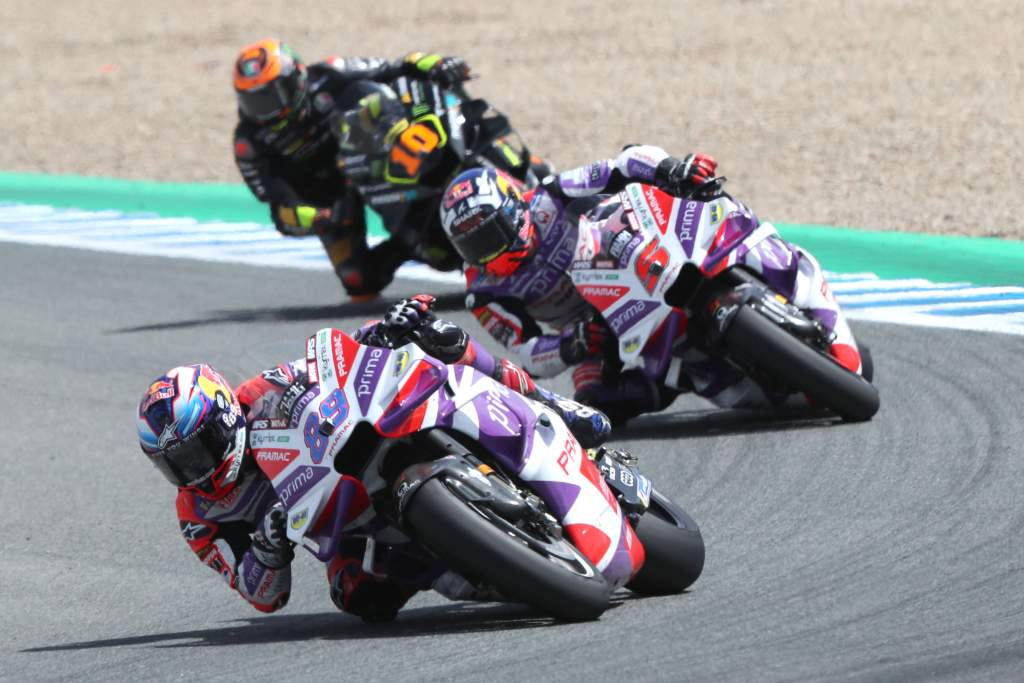 Though the Ducati factory snub had stung, Pramac has at its disposal what is still a factory-spec version of MotoGP's best bike right now. And even with Sunday crashes at Portimao and Austin, Martin, who has routinely shown frontrunning pace so far this season, is ahead of both factory Yamaha riders in the standings, with the 2023 version of Yamaha's M1 bike yet to make a particularly good impression.
If Martin does drop out of the consideration for a Yamaha ride, it should be a substantial boost for incumbent Morbidelli, who has been publicly positioned by the marque as its priority option for 2024 as long as he continues to show a clear and tangible improvement on his miserable 2022 campaign.