RNF Aprilia MotoGP rider Raul Fernandez is mindful that he may have to drop out from the French Grand Prix weekend, having rushed to return from a surgery that has left his arm looking like 'a Simpson'.
Fernandez's start to life with the Aprilia satellite team has been a disappointment so far, but while that has been partly conditioned by his single-lap struggles, he has also been denied opportunities to make up for those on Sundays by persistent arm problems.
Both of his two 'normal' grands prix, at Portimao and Jerez – with the Austin race ended by a mechanical issue and Termas de Rio Hondo proving a struggle for all Aprilias in the wet, though Fernandez was reasonably competitive among them – were undone by what he suspected was compartment syndrome.
It is commonly referred to as 'arm pump' among motorcycle racers, and entails swelling, pain and numbness in the affected muscles.
Fernandez had more or less committed to going under the knife after the latest instance at Jerez, and after having the surgery revealed the condition of his right arm had been worse than expected.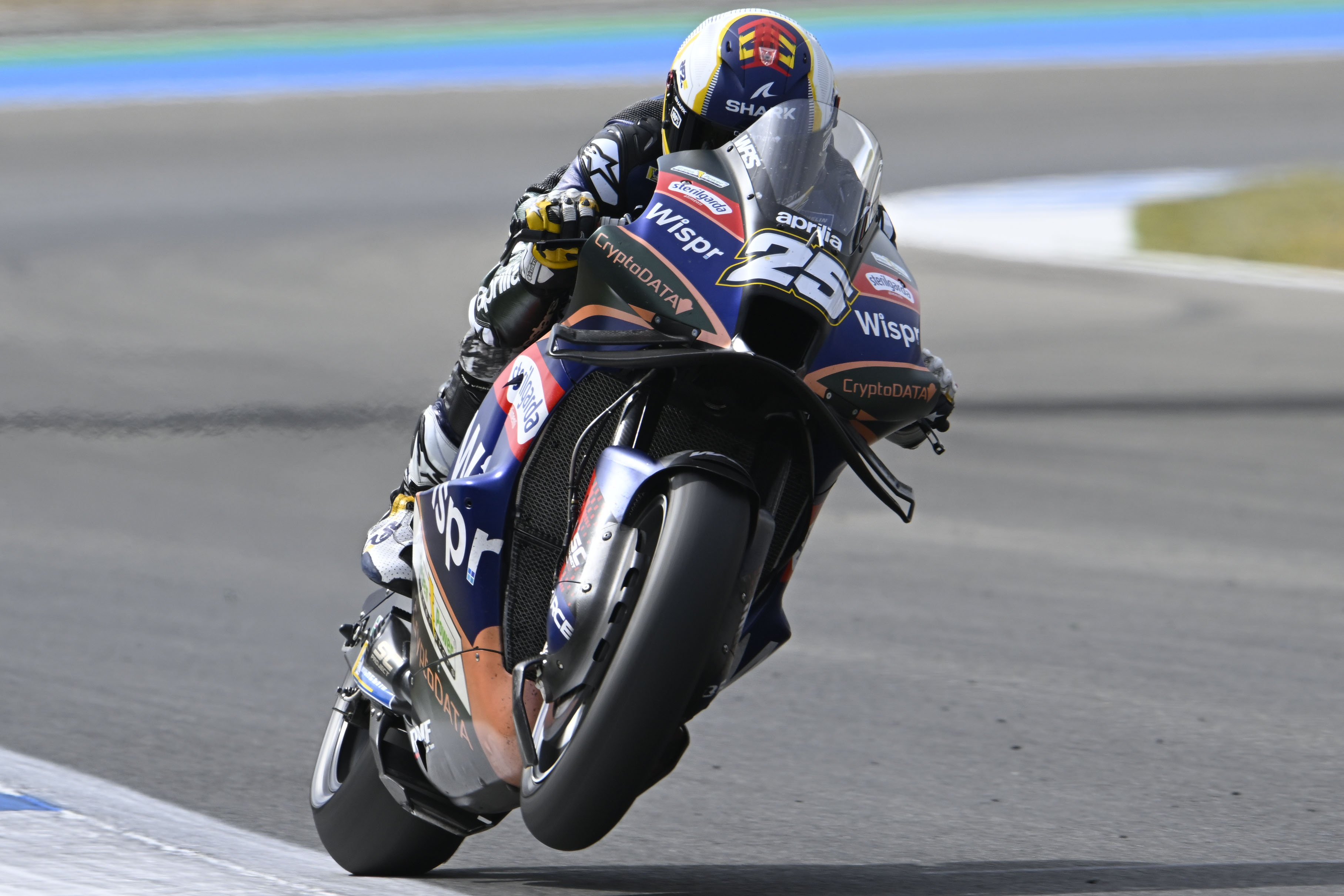 Despite this, he has hurried back to rejoin the MotoGP grid at Le Mans.
"I had a big compartmental [syndrome], it was not the normal one," Fernandez reiterated to media at Le Mans. "They opened in three different parts of the arm, nine different muscles [operated on].
"I said to the doctor, 'if I have 10-15% of possibility to come, I will try'. And practice by practice I will try to race.
"But anyway, this week is not our target because when they ended the surgery they said it was complicated, it was all good but more than they expected. And [they said] minimum I have to wait four-six weeks, more or less. And in one week I am here to try the MotoGP.
"It is sensitive. Now I have all the arm… I am like a Simpson, you know? All yellow. But anyway it's good."
Fernandez praised the work done by MotoGP's medical service Quironsalud and the operating surgeon, Dr Antonio Foruria from Madrid.
The timescales for his return may set off some alarms, but Fernandez stressed he was assured by medical staff that, even if he wasn't fully fit, his participation was "safe" for both him and the riders around him.
He also said that he felt it was important to be present with RNF at Le Mans, given its other regular rider Miguel Oliveira is himself sidelined through injury, with Lorenzo Savadori taking his place this weekend.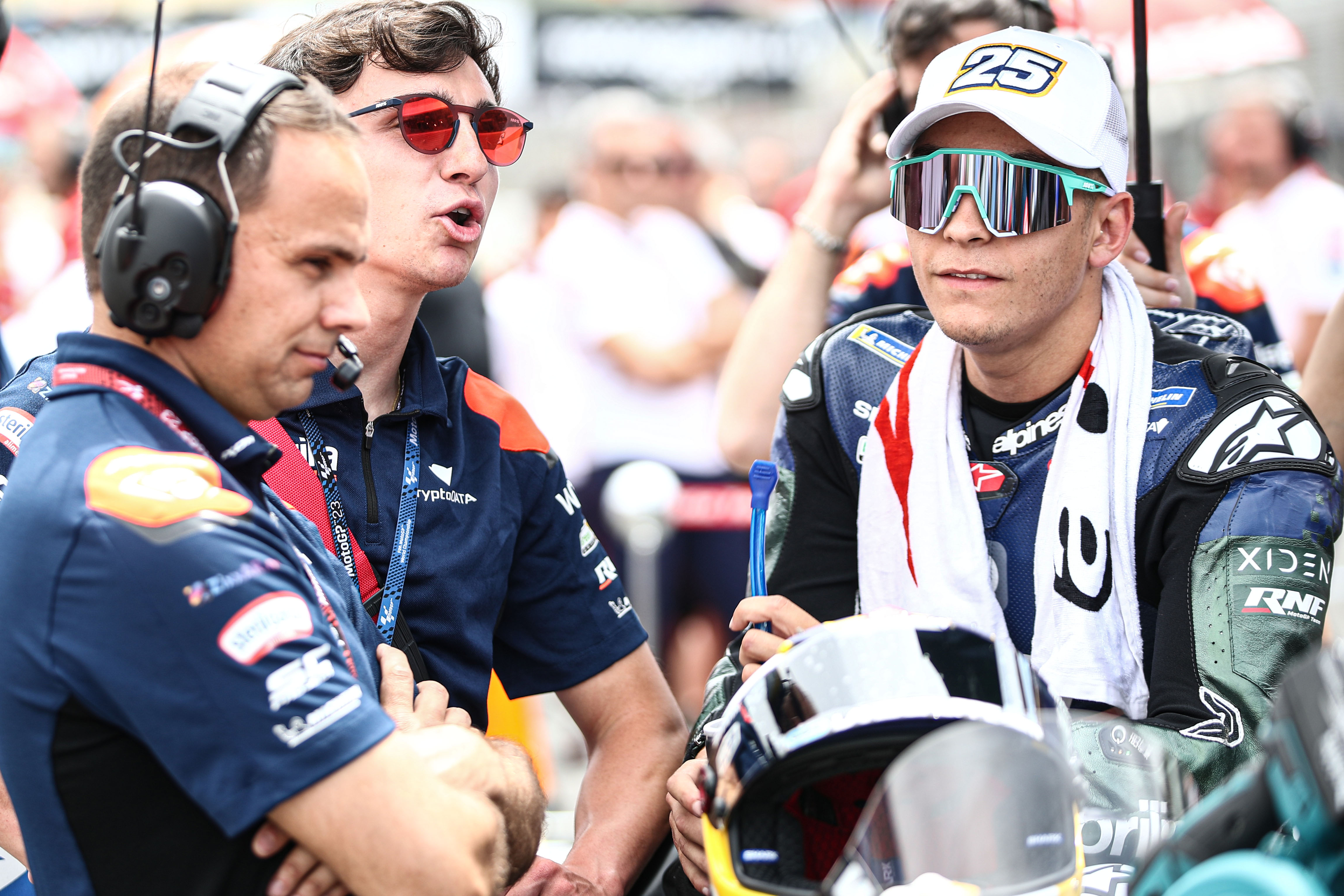 The team "helped" Fernandez decide to ride at Le Mans but he emphasised it was "my decision".
And he made it clear that he understood very well that he may yet have to drop out this weekend before getting into the racing action when MotoGP resumes for the Italian GP after the upcoming three-week gap.
"Our target is to try to stay in Mugello 100%. This is our target, to be honest. This is something that we have to do.
"Our target is not to race here – I will try but if we cannot, maybe it's worse, and if I have some problem inside [as a result], maybe we delay [a return to fitness] two months. It's not a possibility.
"I will try. If I can, I can. If they say it's not safe, we will stop immediately."
Asked what explanation he'd been given for why he'd ended up with something worse than usual arm pump, Fernandez said the situation had been exacerbated by him using "a lot of [other] muscles" to compensate for the initial problem when on the bike, which then created the knock-on effect in said other muscles.
And Fernandez sounded almost relieved at how substantial the surgery had proved.
"I'm really happy, really happy to show that it was really difficult to ride the bike like this, to see that we did the first part of the season with a lot of problems with my arm."