CryptoData RNF Aprilia rider Raul Fernandez has become the latest MotoGP racer to go under the knife this year, undergoing extensive arm pump surgery in Madrid on Thursday in the hopes of kickstarting what's so far been a disappointing 2023 season.
The 2021 Moto2 runner-up has been suffering with issues surrounding his right arm since the opening round of the season in Portugal, but was initially of the opinion that the pain and weakness was more related to a nerve complaint than the more common arm pump condition.
However, after the problem reappeared at Jerez last weekend, he confirmed that he would undergo more investigation before the French Grand Prix with a view to solving the issue surgically.
"I want to say sorry to the team and to Aprilia," he said after finishing 15th in the Spanish Grand Prix.
"There are a lot of people working and again I had an arm problem.
"I couldn't stop the bike, I couldn't feel my right hand again, and it's impossible to ride a MotoGP bike like this.
"I will try to get some solution for Le Mans, because we've done four races and in three of them I've had this problem. [Surgery] is 90% the solution."
Going with a keyhole option for the repair rather than the more old-fashioned operation to open his arm and relieve the pressure in the compartments around his muscles (nine of which were affected), he was already optimistic before the operation that a return to action in France in 10 days' time would be no issue for him.
"It's something that I have to take a solution for now," he said after Monday's test at Jerez.
"I cannot wait more. Because of my arm we've lost three races, more or less, and we have a lot of people around us to lose one weekend for f**king up.
"I will do it immediately, because it's something where in less than one week you are ready [to race again]."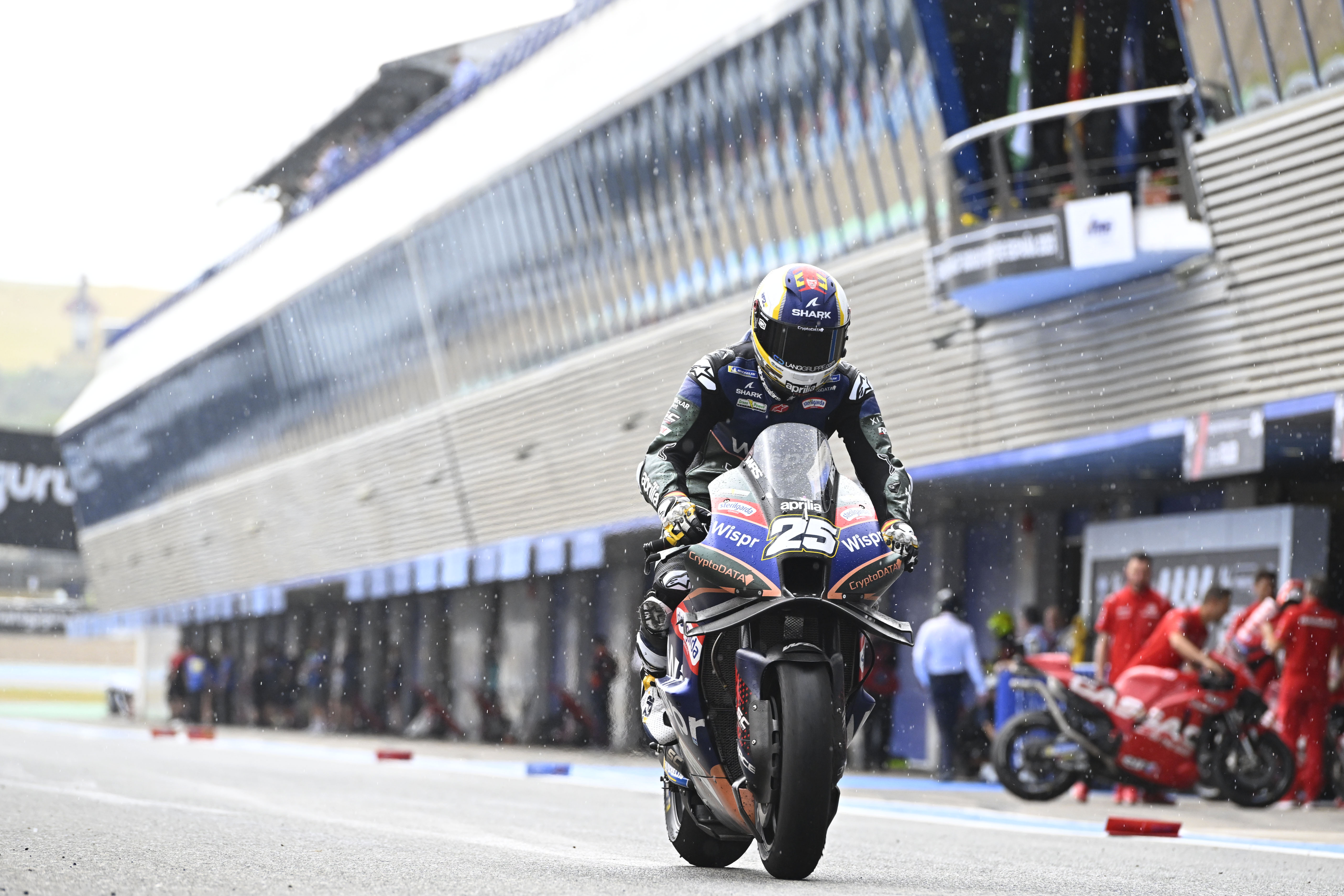 After marking himself out as a future MotoGP star with his sensational Moto2 performances, Fernandez had been counting on the move to RNF Aprilia to make up for a hugely disappointing and fractious rookie season at Tech3 KTM.
But he has yet to qualify above 13th this year and 11th in the Portimao sprint is his best race finish at RNF so far.
There will be more pressure on Fernandez to lead the team at Le Mans with Miguel Oliveira sidelined with a further injury and Aprilia test rider Lorenzo Savadori standing in for him.