Taka Nakagami went into the 2023 season knowing it was probably going to be his last in MotoGP. And four rounds in, on paper at least, it's not looking like the swansong he'd have hoped for.
He's currently 17th in the championship, ahead of only one other rider – Raul Fernandez – who has started every race so far in 2023.
But could the Spanish Grand Prix have provided Nakagami a small boost to somehow kickstart his season?
When you look at the Jerez race result and see him ninth, you may think no – and that's fair enough.
However, if you go a bit deeper, it becomes clearer why there may just be cause for optimism.
Throughout the weekend, Nakagami was consistently the fastest Honda rider, and the RC213V clearly isn't a machine that is up to scratch for running with the front pack at most circuits.
It's a little spark of life on Nakagami's side of the LCR garage that shows he can still very much be a disruptor and put his name towards the higher end of the leaderboard. He just needs everything to fall into place.
Third in FP1 was good enough to send him straight to Q2 – his was the only Honda to feature in the top 12 – and he backed that up on Sunday afternoon with his ninth-place finish from 11th on the grid.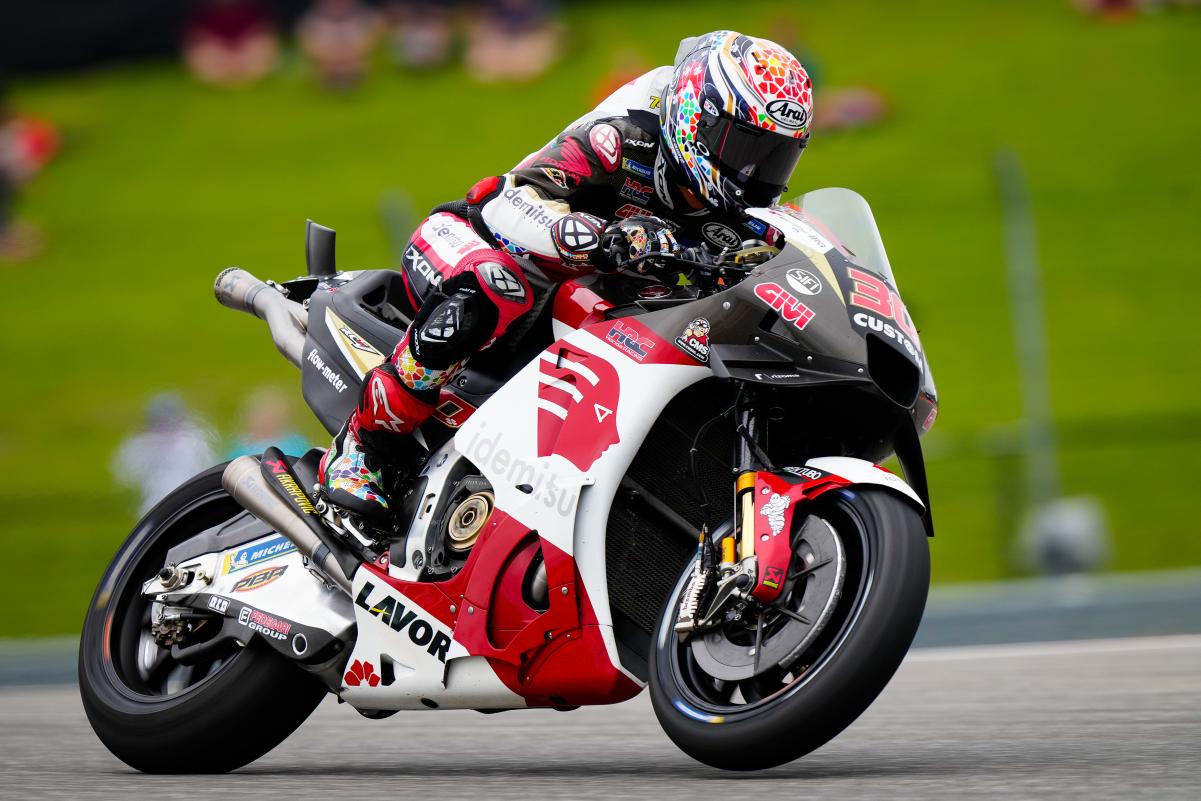 This was while Austin winning team-mate Alex Rins and factory Honda rider Joan Mir both crashed out.
And Nakagami wasn't riding around by himself. He was firmly in the second pack of riders, with only Alex Marquez ahead of him in the group in question, so the pace was very clearly there to keep in touch. He wasn't dropping like a stone after a good qualifying.
Jerez has been kind to the Japanese rider in the past. He's featured in the top 10 in every grand prix he's contested at the track since 2019, and that form has continued thanks to this year's result.
It wasn't quite the heights of the fourth place that he achieved two years ago but, with where the Honda is now, keeping that record up is still something to be content about.
But understandably he wasn't at ease with the finish that gave him his best result of 2023 so far. Immediately after the race he said how much both he and Honda were counting on the test that followed to turn their season around.
"Still we are not in the best situation and lack the rear grip again," he explained.
"And I'm lucky that we were able to finish P9 inside the top 10, but the performance was not the best, still far from what I want to be.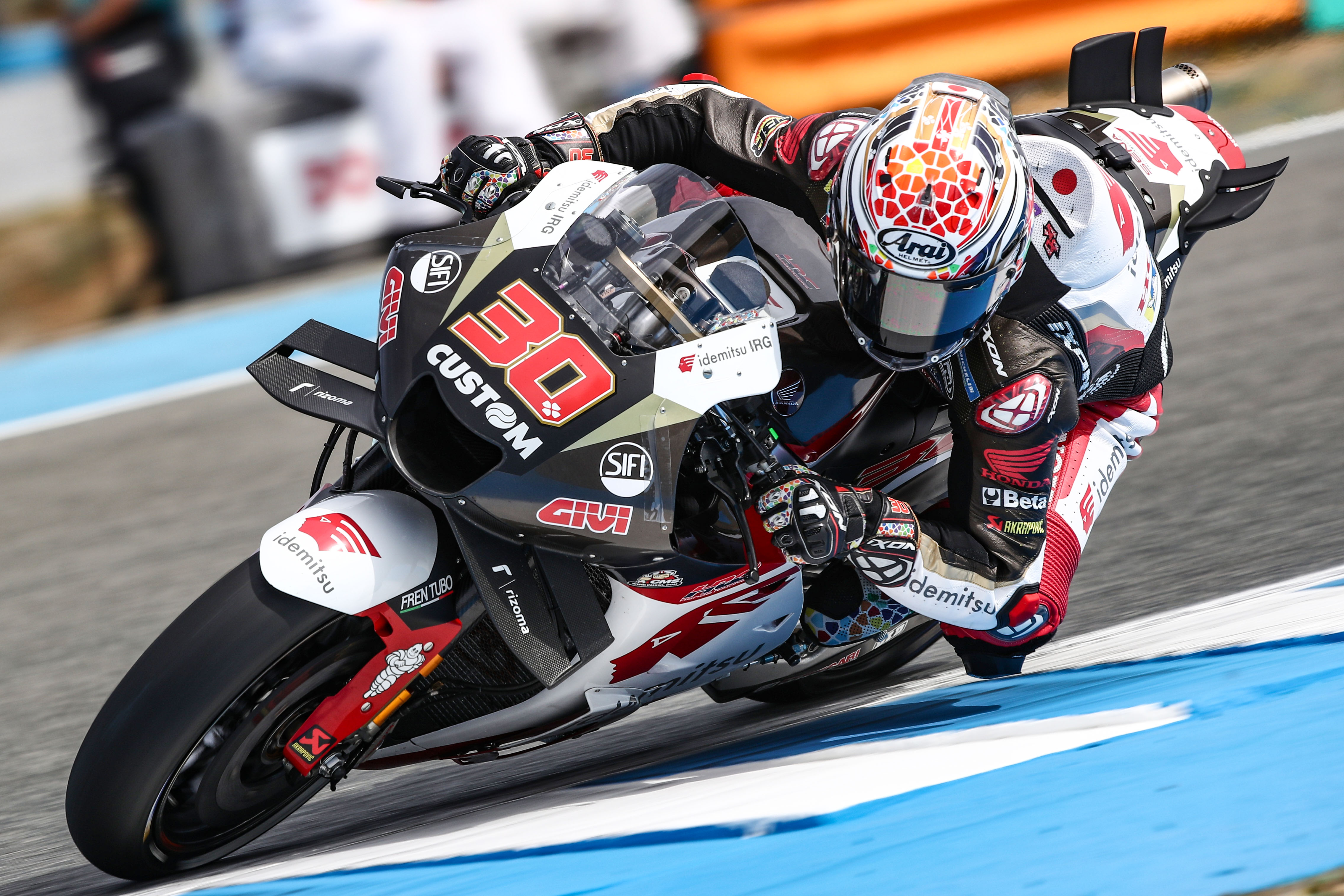 "So it's going to be a very important test for myself and for the team and also for HRC, and definitely we need to work hard to improve the bike. This is only the way.
"It's so much [more] stressful that when I'm riding during the race, I couldn't catch the gap, the acceleration…the turning was OK but just lack of the rear grip and [with] the tyre there's so much movement and spinning.
"So it was really difficult to handle the bike."
In Monday's test he finished 12th with 70 laps completed. The main focus at Honda was the debut of the new Kalex chassis – for which Nakagami is likely to be at the very back of the queue.
But there's still more to Sunday afternoon's result to be considered.
Nakagami has been in rocky waters and under pressure for quite some time now. He's yet to score a podium finish in MotoGP, and in arguably his biggest chance – the 2020 Teruel Grand Prix at Aragon – he crashed out just five corners into the race after scoring his first – and so far only – premier class pole position.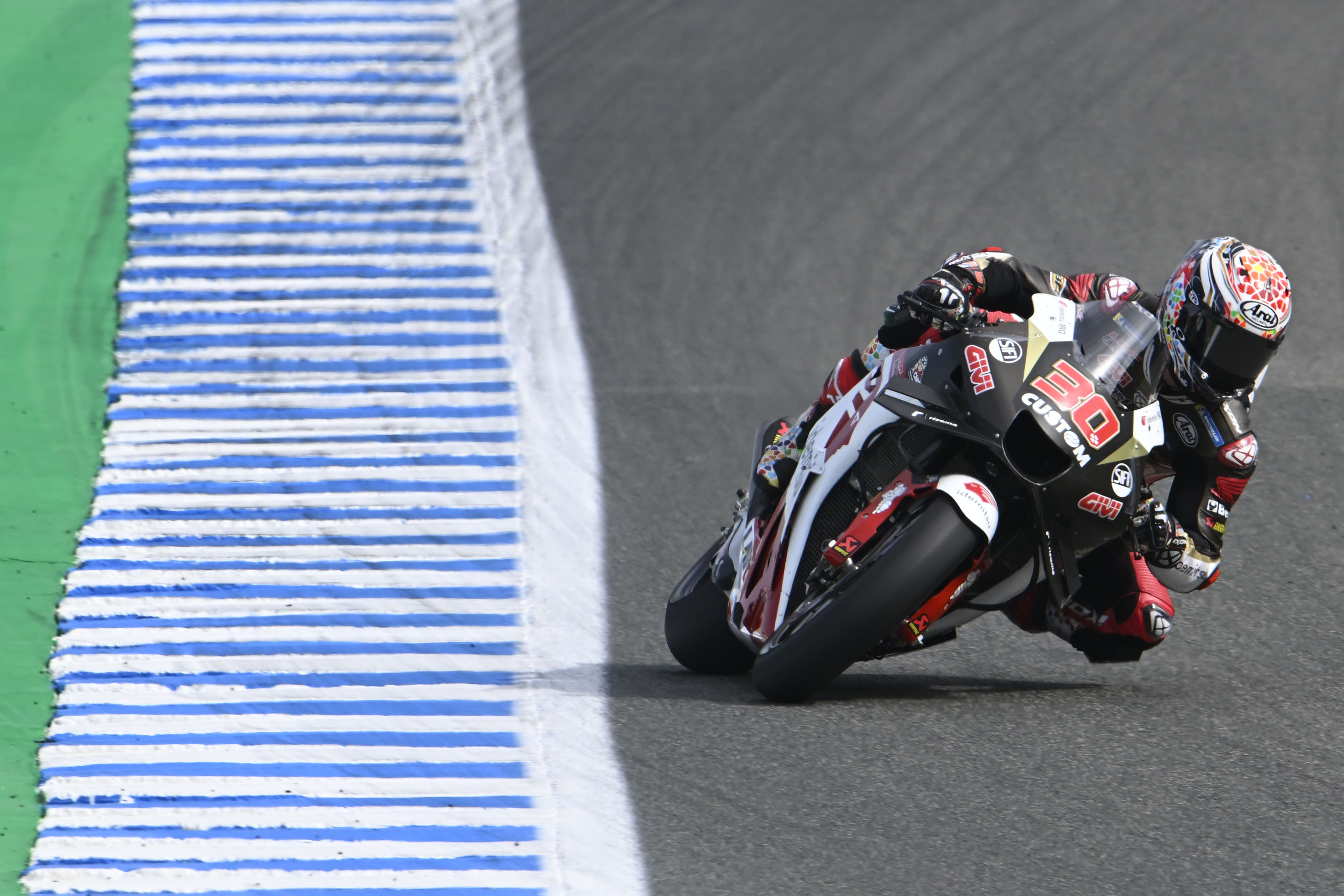 Last season already looked close to being the last chance for the 31-year-old, as Honda's Moto2 title contender protege Ai Ogura waited in the wings for a MotoGP move – before deciding against it for now. That gave Nakagami a reprieve to some extent, and another chance to prove himself.
But even before the season it was not smooth sailing for the LCR rider, who suffered a nasty injury to his hand in a crash with Marc Marquez in the Aragon Grand Prix last year – coincidentally the week following his contract extension to remain in MotoGP for another season.
It was a case of perhaps shooting himself in the foot as he tried to make a speedy return for his home race at Motegi, which ultimately forced him to require further surgery on his hand and put him out for the following three rounds.
Arguably it did at least show that in the face of adversity, he won't back down, even with Ogura still breathing down his neck for his LCR seat.
Jerez provided a prime example of that. While his Honda counterparts faltered, Nakagami – aside from his sprint race crash – kept everything neat and tidy to bring home some extra points.
And as he pointed out, he remained keen to press on with the season in the Jerez test on Monday and throw all of his effort behind improving what has turned out to be a disappointing Honda package even if he won't be there for the eventual pay off.
If he is 'seat warming' for the 22-year-old Ogura, then he certainly isn't showing signs of being any less committed.
Some riders would throw in the towel knowing their place in the top class of motorcycle racing is under serious jeopardy and their bike is off the pace, and ultimately kick the can down the road with little enthusiasm until the final race of the season.
But not Nakagami.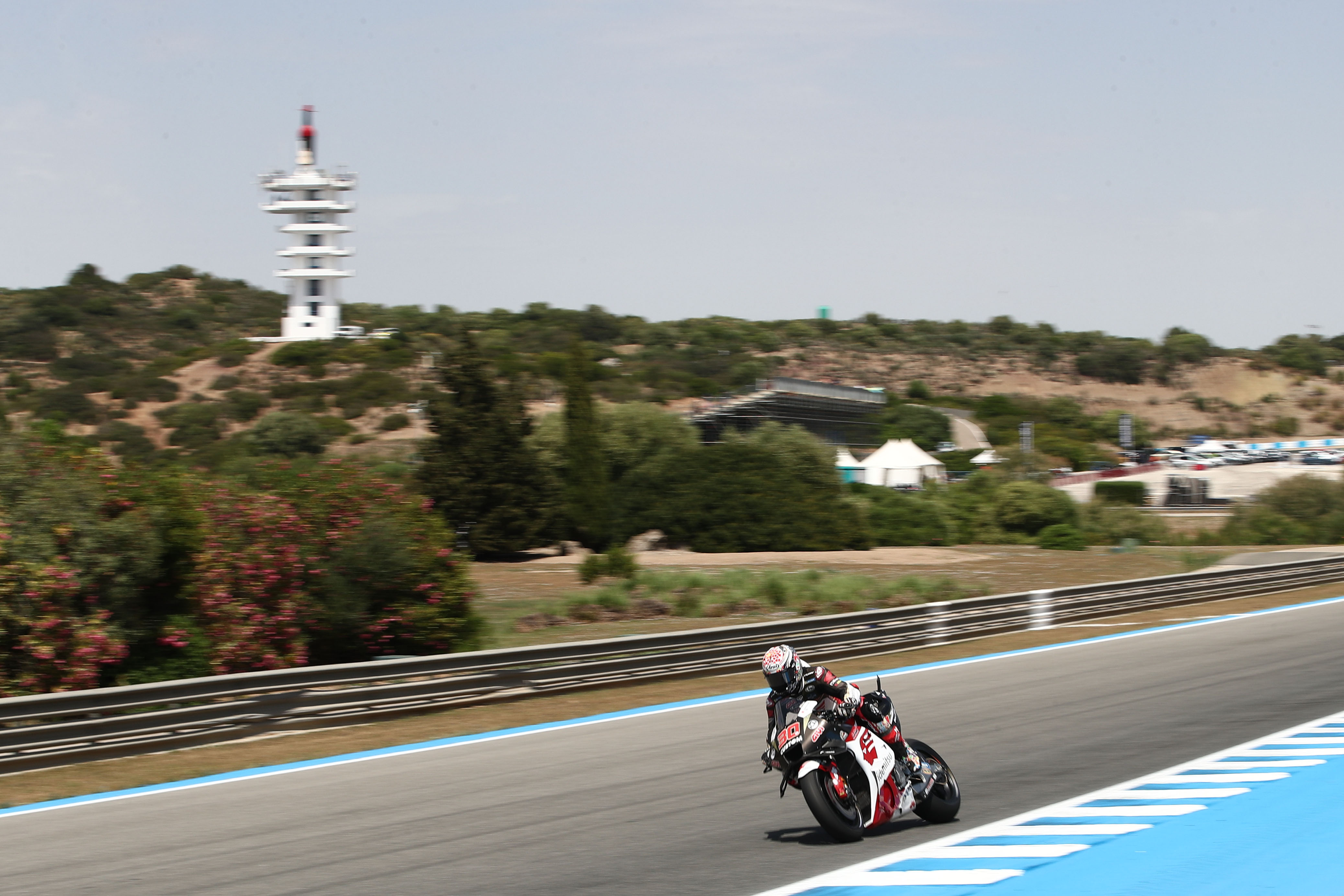 It's easy to forget that, in Honda's troubled times of 2020 with Marc Marquez missing through injury, Nakagami stepped up as the de facto leader of the camp.
That year he finished as Honda's top rider, with four top-five finishes to his name. Every time he finished a race it was inside the top 10, and a shock title run even looked possible at one point, such was his frontrunning consistency in that mixed-up season.
His push to still make something of his 2023 season is a testament to the attitude he's shown ever since he took to the MotoGP grid back in 2018. Given that podium finish has been tantalisingly close on a number of occasions, it would feel a shame if it never happened.
For now, Nakagami has certainly thrown his hat in the ring to be considered among the best MotoGP riders who never stood on the podium.