Marc Marquez says the MotoGP penalty system needs to be modified further to prevent potential reputational damage to the series because initial changes made following his and Honda's appeal against a double long-lap penalty decision being rewritten opened a significant loophole.
Marquez was handed the sanction following contact with Miguel Oliveira and Jorge Martin in the first race of the season at Portimao, but his right hand was broken in the crash and he sat out the next three rounds of the championship as he recovered.
However, while the Repsol Honda rider acknowledged ahead of this weekend's round at Le Mans – his first back following that injury – that the penalty was a fair one given the mistake that he made, he successfully challenged it in court after the stewards altered the wording after the fact to move the sentence from the Argentine Grand Prix to the next race in which he competed in.
"When I received that penalty, the rules, now they've changed, but when I went to the stewards I was in complete agreement that I should have received that because it was a big mistake," Marquez said.
"On the paper and when we spoke, it was for the Argentina GP, but after two days somebody changed it. I don't know who, but somebody changed it and that's not my fault.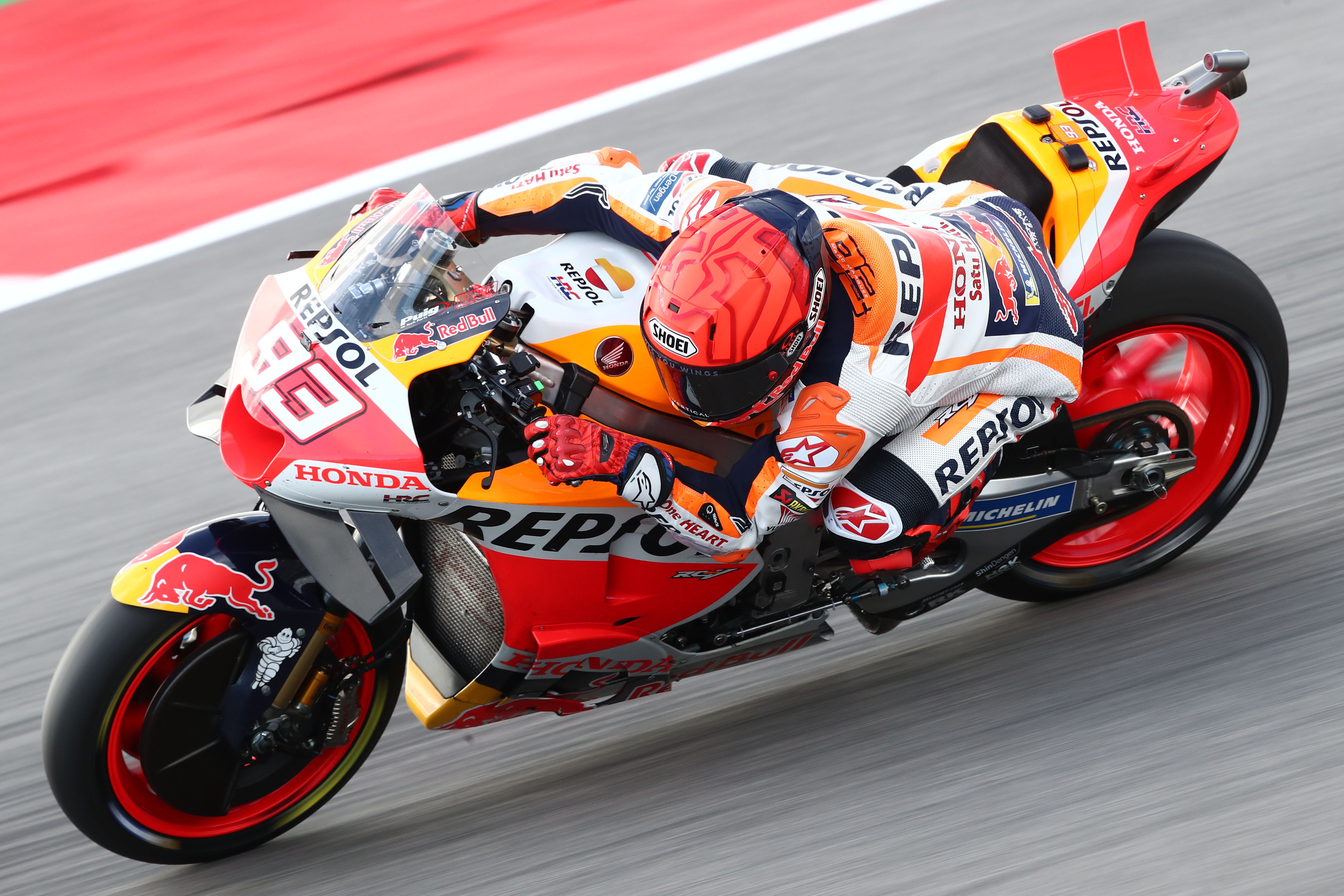 "I received the penalty in the Portimao GP that I understand and that I completely agree with because I made a mistake. But it was right there on the paper that it was for the Argentina GP. I signed it and I asked the stewards again, and they said yes.
"Then I had the surgery, and two days later they changed it. But this is not my mistake.
"Believe me that the worst penalty was being at home for three races. It is the best way to learn and the worst penalty you can give to an athlete."
In the aftermath of Marquez and Honda initially challenging that change, and the reaction to it, the stewards then largely changed the wording of all subsequent long-lap penalty notifications to follow the amended wording handed to Marquez – ensuring they do not apply for the next race only but the next race in which a rider competes (although they seemingly reverted to the old phrasing for a sanction handed out to Moto3 rider Syarifuddin Azman during the Spanish GP weekend at Jerez).
That, Marquez said, establishes a potentially treacherous situation for MotoGP should injured riders then choose to rush back to action just to serve their penalty – like he said he could have done at Jerez a fortnight ago should he have chosen to.
That seems like something that's not an unrealistic option, either, given the generous injury assessments routinely handed out in MotoGP – with one rider this weekend even being allowed to compete in the opening practice session on Friday morning to fully assess their fitness to race.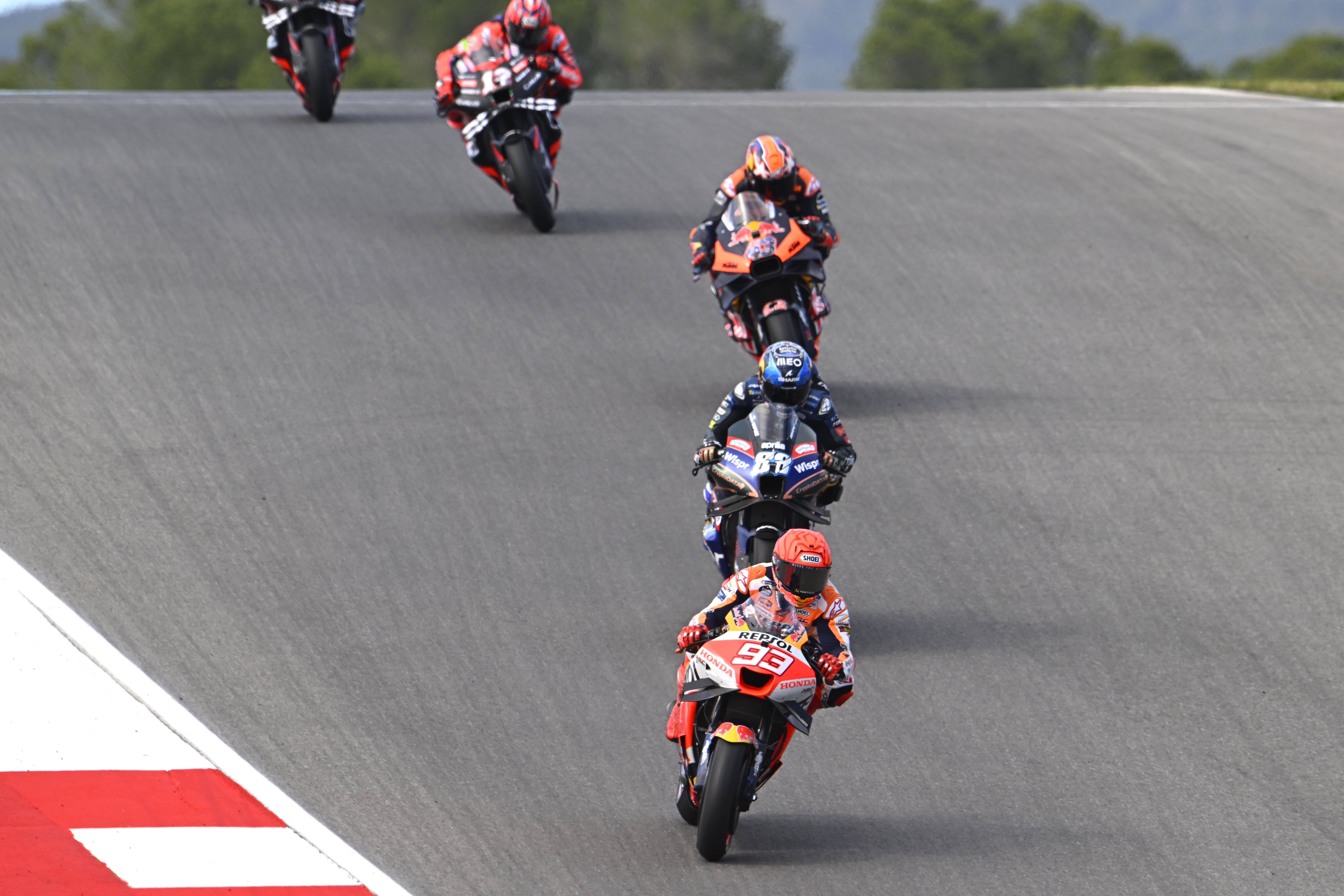 "Now it looks like they will change it for the future," Marquez said in response to a question from The Race in the pre-event press conference, "but I don't think that's the best solution. Changing the rule will change some things that mean the riders take more risk.
"It would have been easy to come back for Jerez, make the penalty, and stop in the box. This we need to avoid, so they need to think of another strategy.
"I didn't read [the new penalty wording] because I don't care a lot but I heard that the penalty has changed to the next race you will ride in, more or less, but for me this will only create a situation like we have already had in the past, like Marini did in Moto2.
"It means that the riders will force [push] more to come back, and will create a bad image when they take the penalty and stop in the box.
"I don't know what the solution is, but I am not the person who has to fix it, the boss of the FIM is."
Marquez's name-checking of Luca Marini appears to be a reference to the 2018 Moto2 season, when now VR46 Ducati rider Marini picked up a grid penalty for smashing into Jorge Navarro at Jerez and served it in the French GP – from which he retired due to pain after just one lap.
The aforementioned "boss of the FIM" is president Jorge Viegas, and Honda team boss Alberto Puig's comments at Le Mans suggested Viegas was opposed to Honda's viewpoint in the appeals process.
"I remember, when this was happening, I talked to Viegas, I explained to him our point of view – but, for whatever reason, I don't know, he couldn't understand it," Puig told MotoGP.com.
"And finally, what had to happen happened. We won the case."
Marquez next to try Kalex chassis in Le Mans FP1
Valentin Khorounzhiy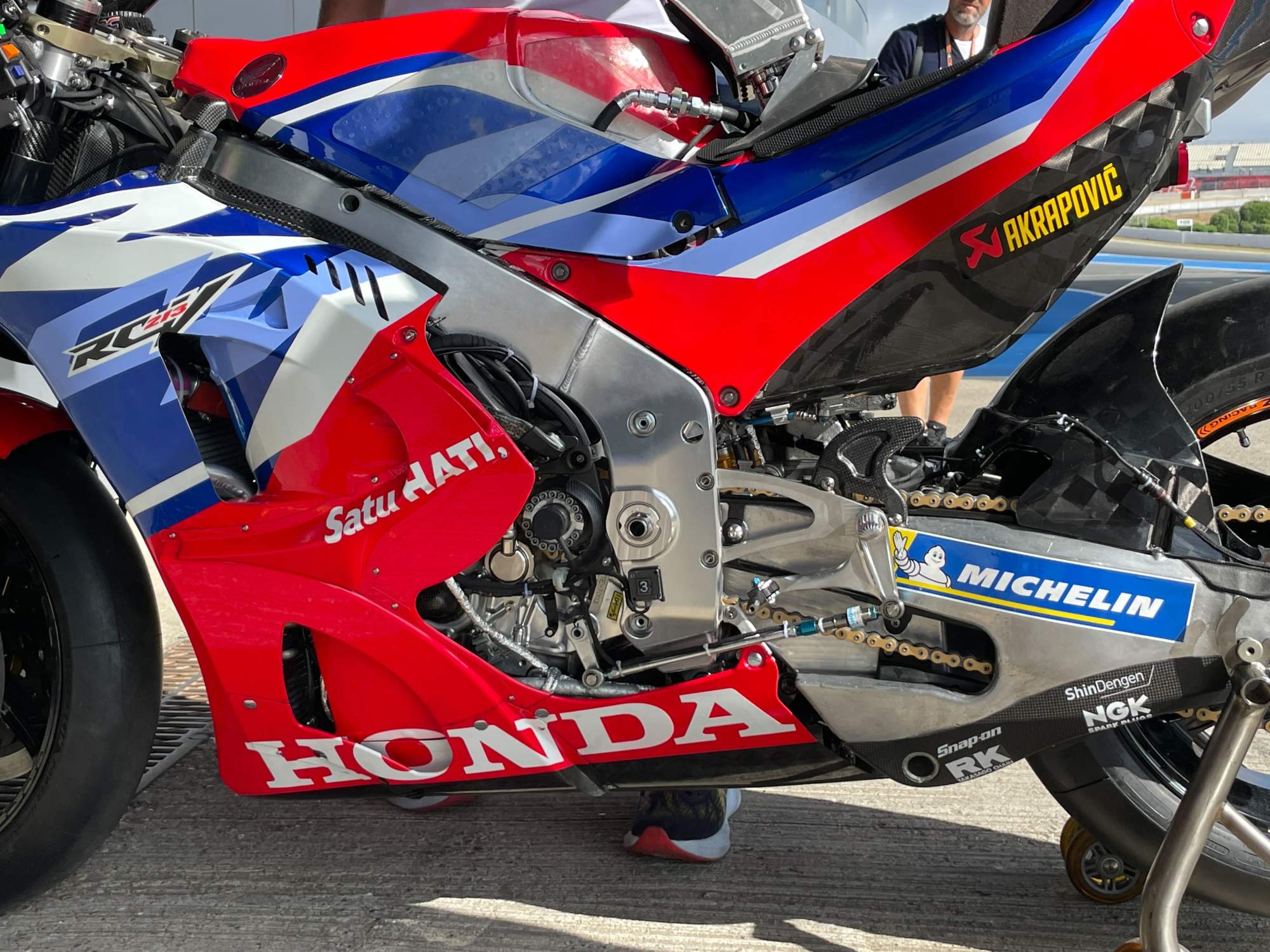 Marquez's prolonged absence covered not just three race weekends but, crucially, the Jerez test, in which the chassis Honda had commissioned from German manufacturer Kalex made its debut.
Honda test rider Stefan Bradl rode it extensively and was said to be pleased, while Marquez's team-mate Joan Mir was left intrigued despite his run with it being limited to just over a lap thanks to a technical issue.
Marquez will now trial it at Le Mans – alongside Mir giving it a second run – aware that the timing is crucial given there's three weekends off between Le Mans and the next round at Mugello.
"Mandatory, I must try the Kalex chassis," Marquez said.
"It's not the best strategy to achieve the best result during the weekend – to try many things. But now it's time to do it because we have three weeks off and it's there [in that gap] where they can work more.
"But yeah, I will test already – if the weather is OK – in FP1."
The Kalex remains unavailable to Honda's most recent race winner – LCR's Alex Rins – who will be doing another kind of chassis comparison in practice.
"They have their plan of testing," Rins said of Honda. "I tested the chassis Joan is using, and honestly, I took some positive points, some negative points. We will give another chance here, I have one bike with my [standard] one and another bike with Joan's.
"They didn't give me a date [for trying out the Kalex]. They know that I'm ready [whenever]."