VR46 Ducati rider Luca Marini has led fresh criticism of the FIM MotoGP stewards after the sprint race at the French Grand Prix, with the Italian agreeing afterwards that the meeting held between racers and the officials on Friday night at Le Mans was a waste of time.
According to The Race's sources in the paddock, chief steward Freddie Spencer's appearance at the weekly safety commission meeting saw the two-time 500cc champion lay out new rules for aggressive riding, with racers believed to have been told that contact with another in the course of an overtake would result in being instructed to drop one place and that causing another to crash while passing them would see riders serving a long-lap penalty.
However, after being on the receiving end of a forceful move from KTM rider Brad Binder in the opening stages of Saturday's sprint, Marini hit out at the stewards – not because he believed that Binder deserved a sanction, but rather because he believed that Binder not getting one directly contradicted the message given to riders less than 24 hours previously.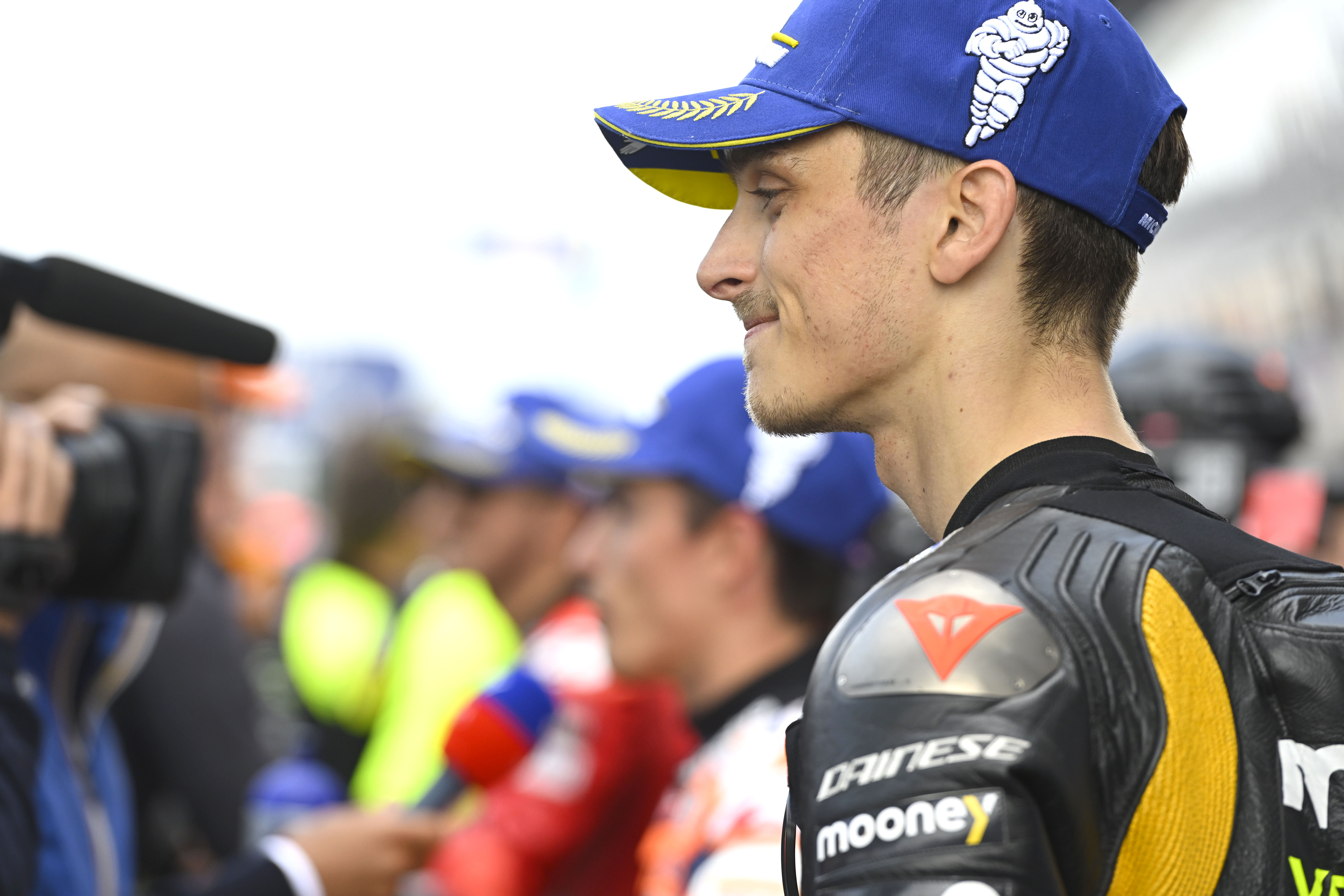 "I'm really angry about the decisions of the race direction today," Marini fumed afterwards. "Because it's really strange.
"Yesterday we spoke about everything, and they said that Pecco [Bagnaia] in Jerez, dropping one position [after an aggressive move on Jack Miller] was correct. So why today didn't they apply the same penalty, the same rule? Because Binder pushed me out of the track. [Marc] Marquez hit Pecco when he overtook him.
Brilliant battling between two great champions! 🙌@PeccoBagnaia vs @marcmarquez93 🍿#FrenchGP 🇫🇷 | #TissotSprint pic.twitter.com/Np4QxKdYqY

— MotoGP™🏁 (@MotoGP) May 13, 2023
"So, another time, there is no consistency. It is strange. It is really strange. Because at the end of the safety commission, at the end of the speech, I asked: 'So, now the line is – if there is a contact and a rider hits the other rider and gains the position, disturbs, causes a consequence to the other rider, there is a drop of one position?'. They said yes.
"So, today, there was a clear episode of this and they didn't apply the rule. This makes me angry. Because if Binder had the drop of one position, I would've been in the correct position to make second place today. Because then when Marc and Pecco made a little mess in the first chicane, Binder overtook them easily, no?
"So, just we asked for more consistency, they said 'yeah, no problem, there will be more consistency'. And today another time like this. For me, it's not a problem of Binder, a problem of other riders, or problem if there's contact or not. It's just – make one decision. Keep the same line for all the season.
"And then the next season we can change, it's not a problem. But if we speak and we take a decision that now the rule is like this, I expect that the rule is like this for everybody."
It is worth noting that Binder did not appreciate Marini's suggestion. "For me that's absolute bullshit," fumed the South African. "I never touched him, there was no contact. So what do you want to penalise me for? He didn't even go over the kerb. What did I do wrong?"
When asked by The Race what the next step would be after this get-together, Marini immediately quipped: "Another meeting!"
Marini says that everything that was explained to them yesterday by the stewards about how the rules would be applied from now was ignored by the stewards today pic.twitter.com/yiJ9Q6ks98

— Simon Patterson (@denkmit) May 13, 2023
Marini's general sentiment was echoed by Aprilia rider Aleix Espargaro, who was also involved in an incident with Alex Marquez that was briefly investigated by the stewards despite both riders chalking it up afterwards as a racing incident.
The series veteran, normally one of the most outspoken on the grid, says that he's done speaking to the media about the state of the series' stewarding following the outcome of both Friday's meeting and Saturday's sprint.
"I don't want to talk more about the stewards," he said. "No meaning. From today, till Valencia, please don't ask me because I will not respond, because there is no meaning. There is no difference at all about everything.
"So I will try to enjoy life as maximum as possible, I will ride as I feel, I will try to be clean because I'm a clean rider, if I touch somebody and they want to penalise they will penalise, if not, not.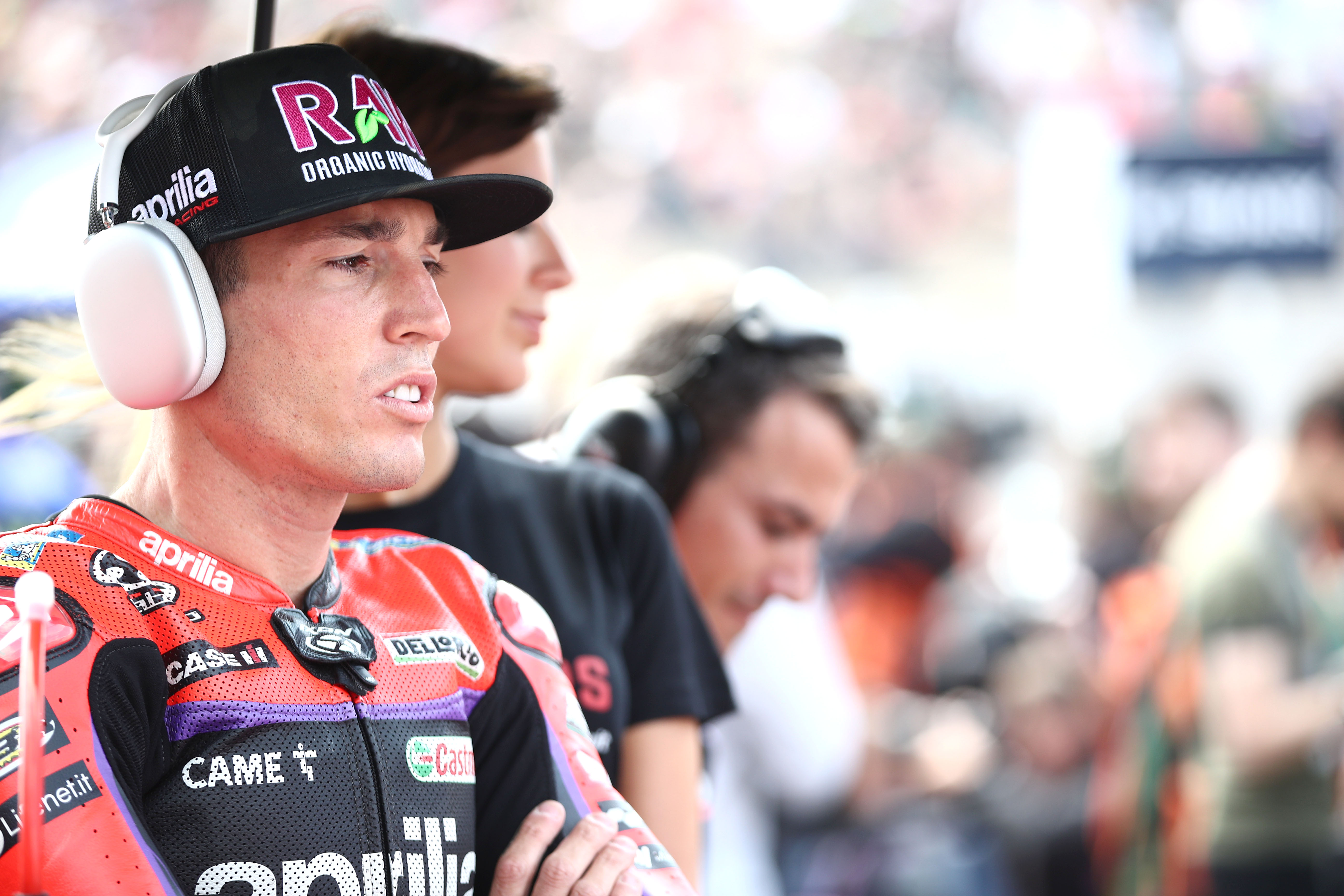 "We see the same actions a couple of times, like Jerez and today – no reaction. So, that's it from my side. They're the referees, hopefully they can do the maximum they can and we will do the same on track. And for me, they don't exist anymore."
The opinion of that duo was also reinforced by podium finisher and reigning world champion Pecco Bagnaia, who was on both ends of his own fair share of hard moves during the race as he battled against Marc Marquez – and who admitted afterwards that he sent his team boss to speak to the stewards to try and gain yet more clarification.
"We are here racing, and it's normal that sometimes overtakes are aggressive," the Ducati rider explained. "In this case I would like to say that I said to Davide [Tardozzi] after the race to speak with the stewards – not to try to give a penalty to Marc but to try and understand why they gave me one in Jerez.
"For me, a battle like this is normal and we have to keep it like this, not like two weeks ago, when for the same kind of overtakes I took a penalty. For me this is the normal."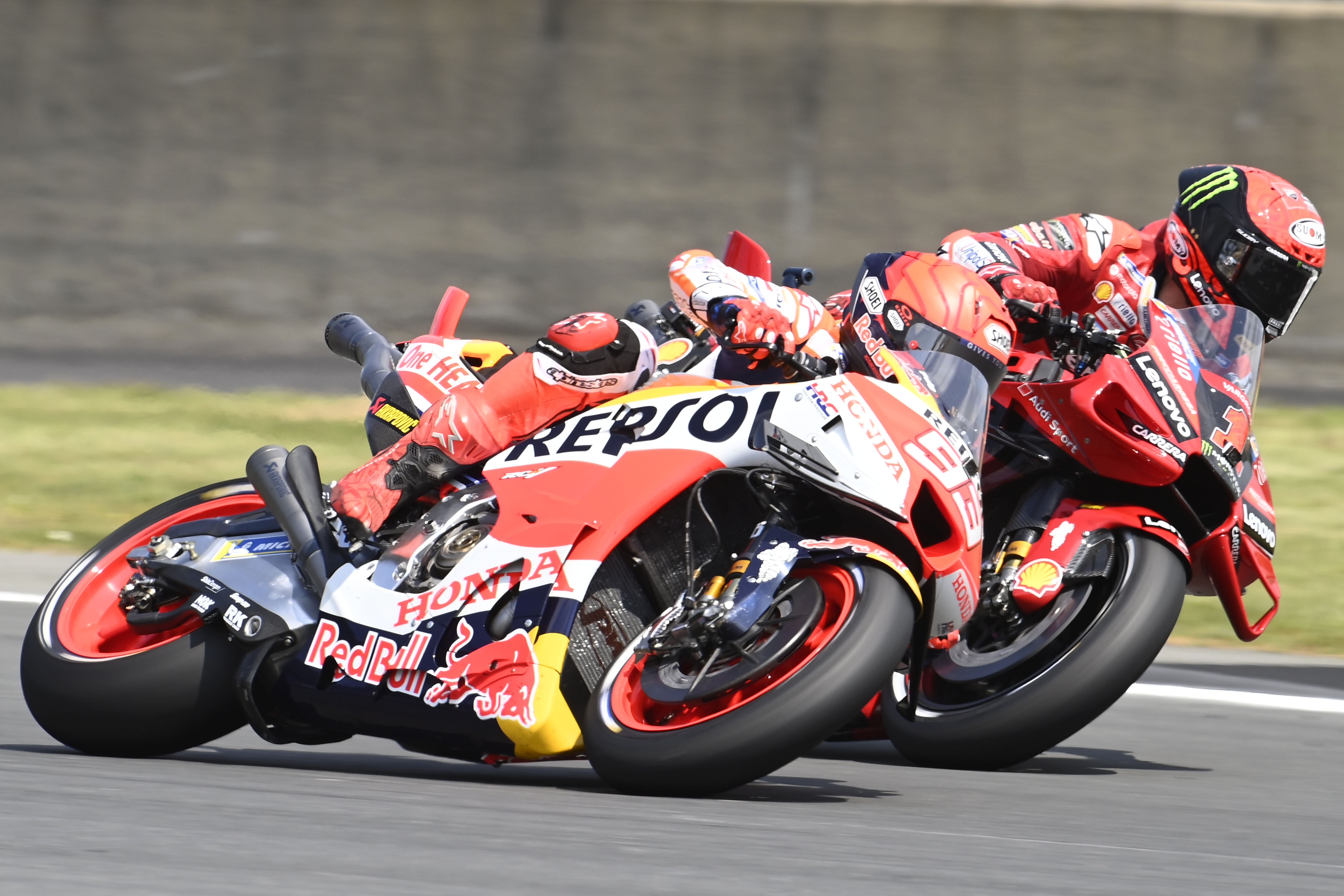 There was also the suggestion some riders came out of the meeting believing entirely different things about what they'd heard. Certainly, that the inference from Alex Marquez, while Fabio Quartararo said: "We are, if I'm not wrong, 22 riders. Then there's three people in the stewards. And it's difficult to have everyone agree on one thing. My incident, what happened in Jerez – some riders said that I was able to avoid the crash, some riders said it was impossible. And at the end, whatever the case is, there will be always someone that doesn't agree with you."
Quartararo also said he "stood up and went" when faced with riders insisting he could've avoided the Jerez incident.
But there was also some appreciation for how the meeting had gone.
"Actually we had a great meeting, great chat," said Quartararo's Yamaha team-mate Franco Morbidelli.
"Was pretty sincere from all the field. Usually there are some individuals that try to play games, but yesterday it was more sincere than usual, and it was nice."