Audi's four seasons as an official factory entrant in Formula E is only one part of a story that has its roots in a tumultuous, occasionally chaotic and sometimes bad-tempered pre-history.
It's a memoir in which its talisman, Lucas di Grassi, was inevitably at the core of the action through good and bad, and one in which Allan McNish had a fascinating input.
At the Berlin E-Prix season finale earlier this month, both di Grassi and McNish sat down with The Race's Sam Smith to talk about how the undulating story of Audi and Formula E played out.
Di Grassi's electric roots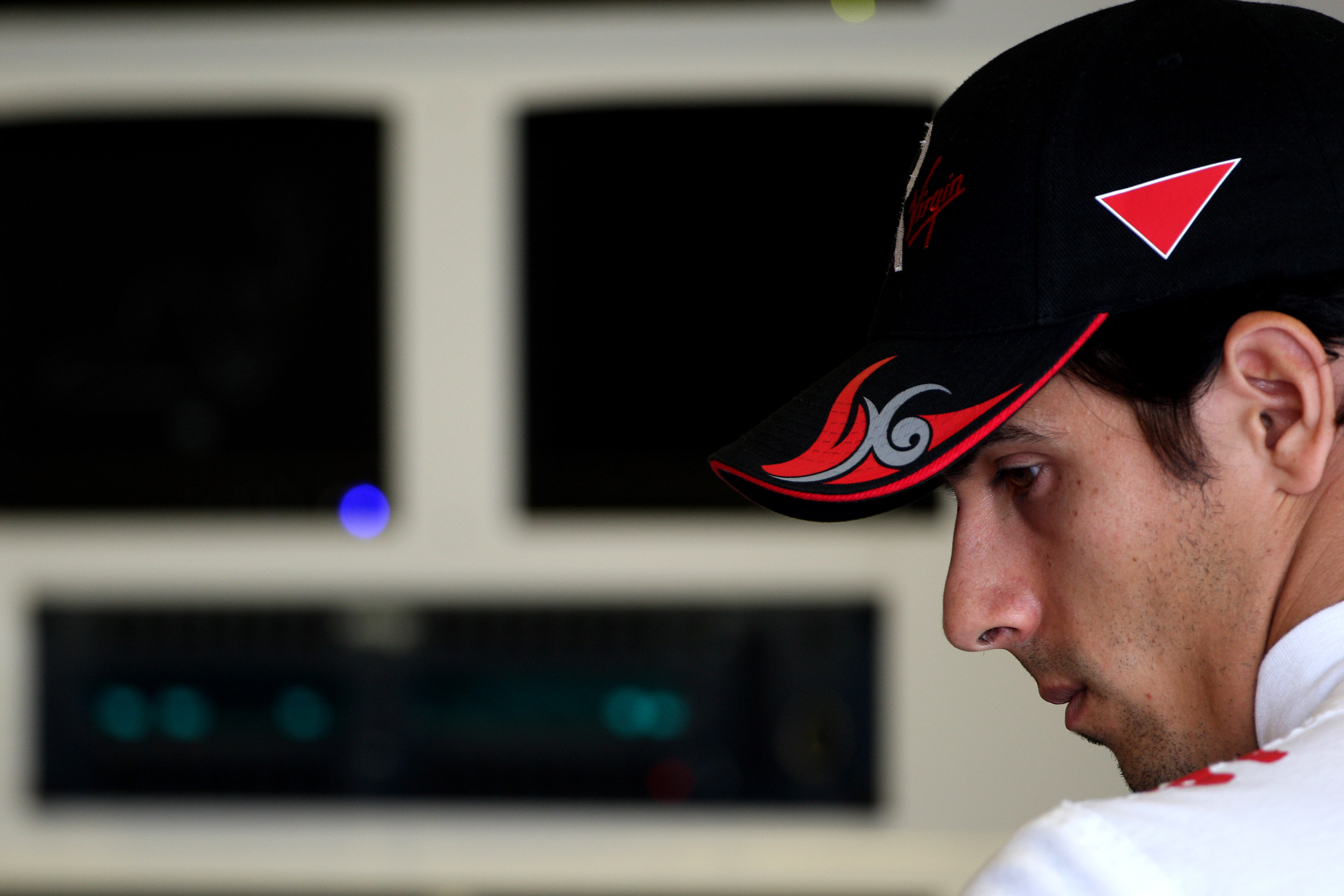 Not even professional optimist Lucas di Grassi himself could deny that his career was somewhat in the doldrums around 2011.
He was fresh from a bruising F1 season in which he and the nascent Virgin Racing operation were on a complete hiding to nothing.
A few months after that he really did have nothing. That was until Pirelli called him up.
Still, it was to be the only season in his 20-year professional career that he didn't compete in a single international race. Instead, he pounded around Paul Ricard, Monza and Barcelona for weeks on end as Pirelli's favoured F1 test driver.
Then he met Dr Wolfgang Ulrich and furthermore came an opportunity at Audi Sport which he grasped with both hands.
But prior to that, a just as formative meeting had already taken place. It was with Alejandro Agag, a retired politician now mover and shaker in GP2 with his Addax team.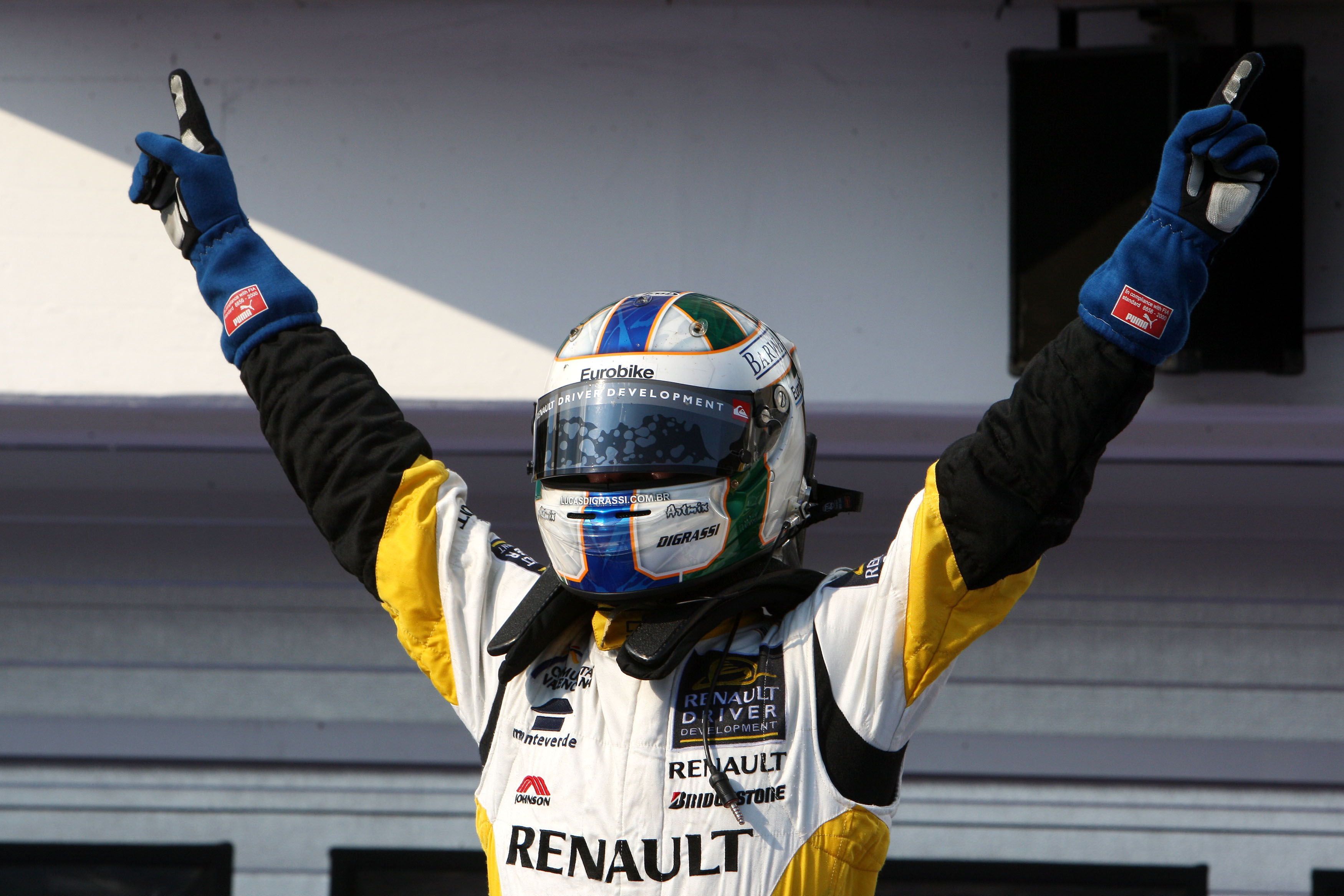 Di Grassi had stood in for an out of favour Ben Hanley in 2008 and finished a sensational third in the drivers' championship despite missing a quarter of the races.
Then came the opportunity to work with Agag as a partner in a short-lived GP3 team before the scale of ambition Agag had for Formula E became evident in 2012.
That was the year di Grassi became official test and development driver, taking a forensic approach to nurturing the first prototype car with Spark Racing Technologies, Michelin, Williams Advanced Engineering and Renault.
But while di Grassi was taking the first ever Formula E win at Beijing in September 2014, Audi was so engrossed in its WEC hybrid programme it barely noticed.
"The vision of Audi I would say was always towards endurance," recalls di Grassi.
"They built their brand and their legacy and you had an incredible history with Allan (McNish), with Tom (Kristensen) with (Emanuele) Pirro, everybody.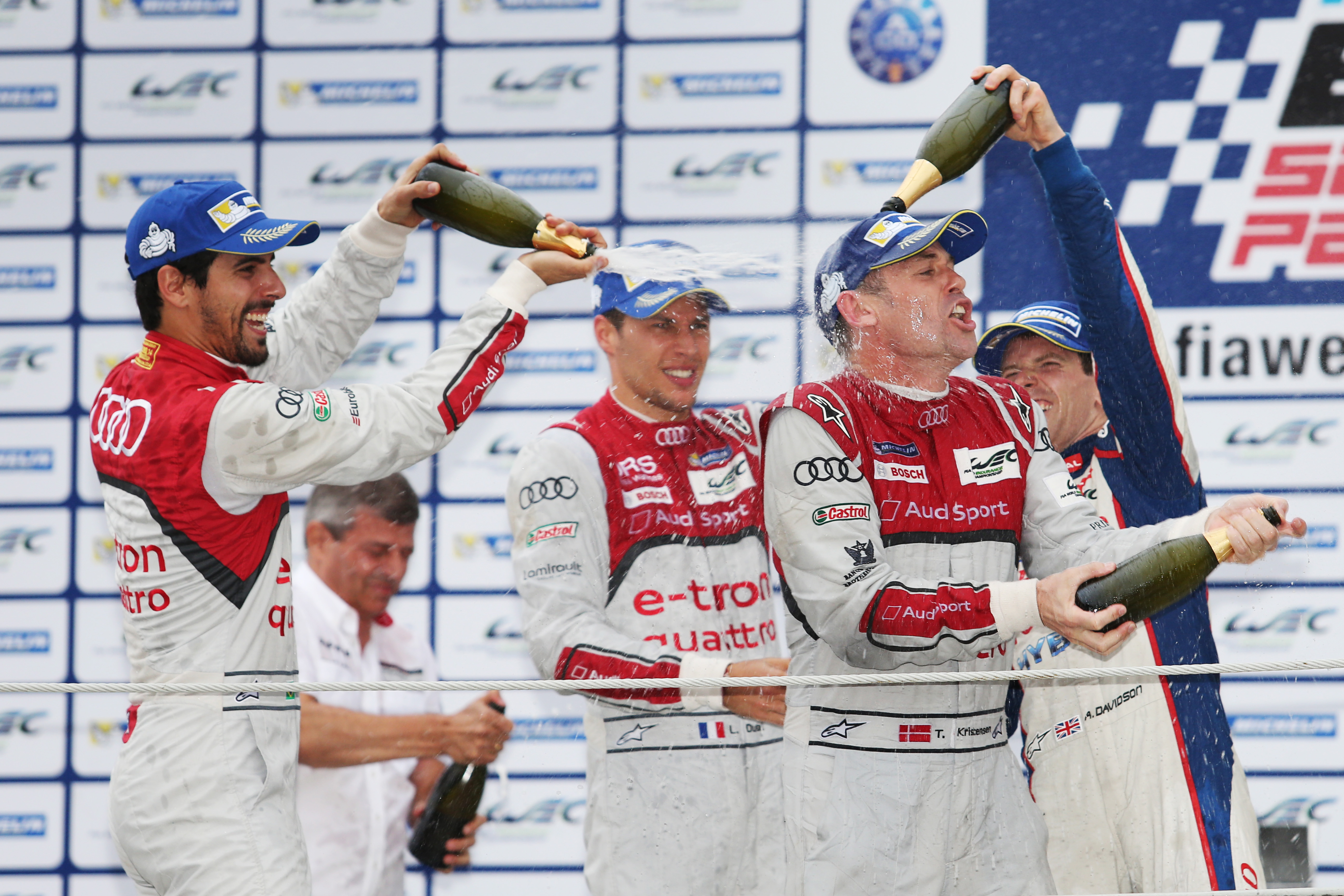 "Then there was like the next generation, which was Andre (Lotterer), Ben (Treluyer) and, and Marcel (Fassler). And then the next one which was coming up was me and Loic (Duval) and (Oliver) Jarvis."
The lineage was set then.
I wanted to change teams, it was that bad :: Lucas di Grassi
Audi had a plan and it looked healthy for continuing a march of success through to the next decade of sportscar racing.
Even in early 2016 there was little in the way of pointers that Audi was going to go all-in with Formula E.
When di Grassi's relationship with the ABT team looked as if it might not survive a second disqualification in little over nine months when his car was found to be underweight and lost him victory at the 2016 Mexico City E-Prix, some tough questions were asked.
"I had a conversation with Dr Ullrich after we got qualified for the second time, after Mexico, with the 1.8 kilos because we changed battery in a hurry and so on," remembers di Grassi.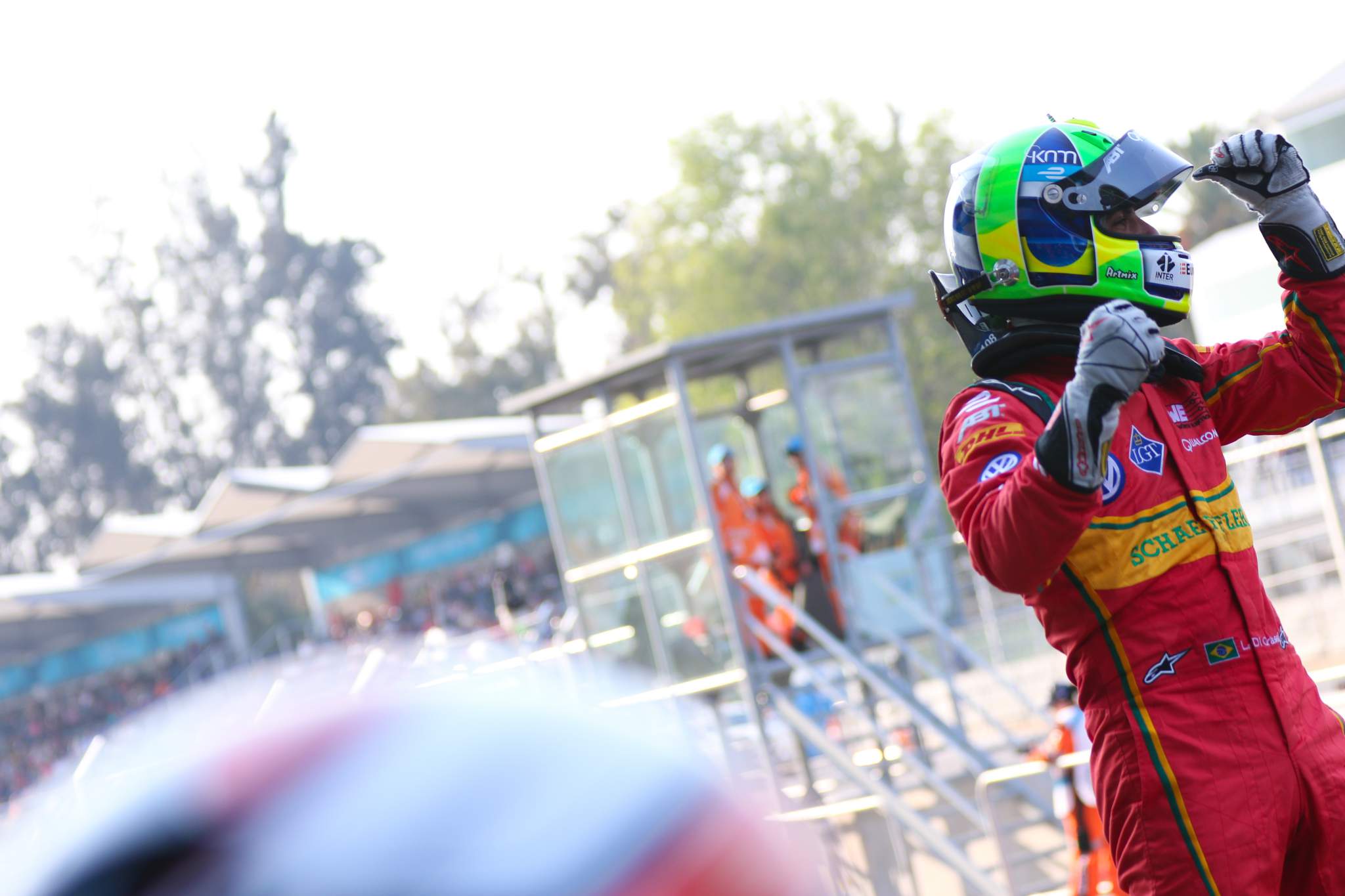 "I wanted to change teams, it was that bad.
"I went to Dr. Ullrich and I asked him 'is Audi already doing something with Formula E for the future, or am I free to choose any team I want.'
"He was very clear, he said, 'you can go wherever you want, Audi is not joining in the short term.' So I think back to 2016 and around that time the clear decision was to continue in LMP and DTM.
"In the end, I agreed with Thomas (ABT CEO – Biermeier) that we will stay together. But it was not easy. I was pushing like crazy (to get Audi in), because I wanted Audi to be more and more part of Formula E.
"Then it happened and it happened quickly."
McNish's electric roots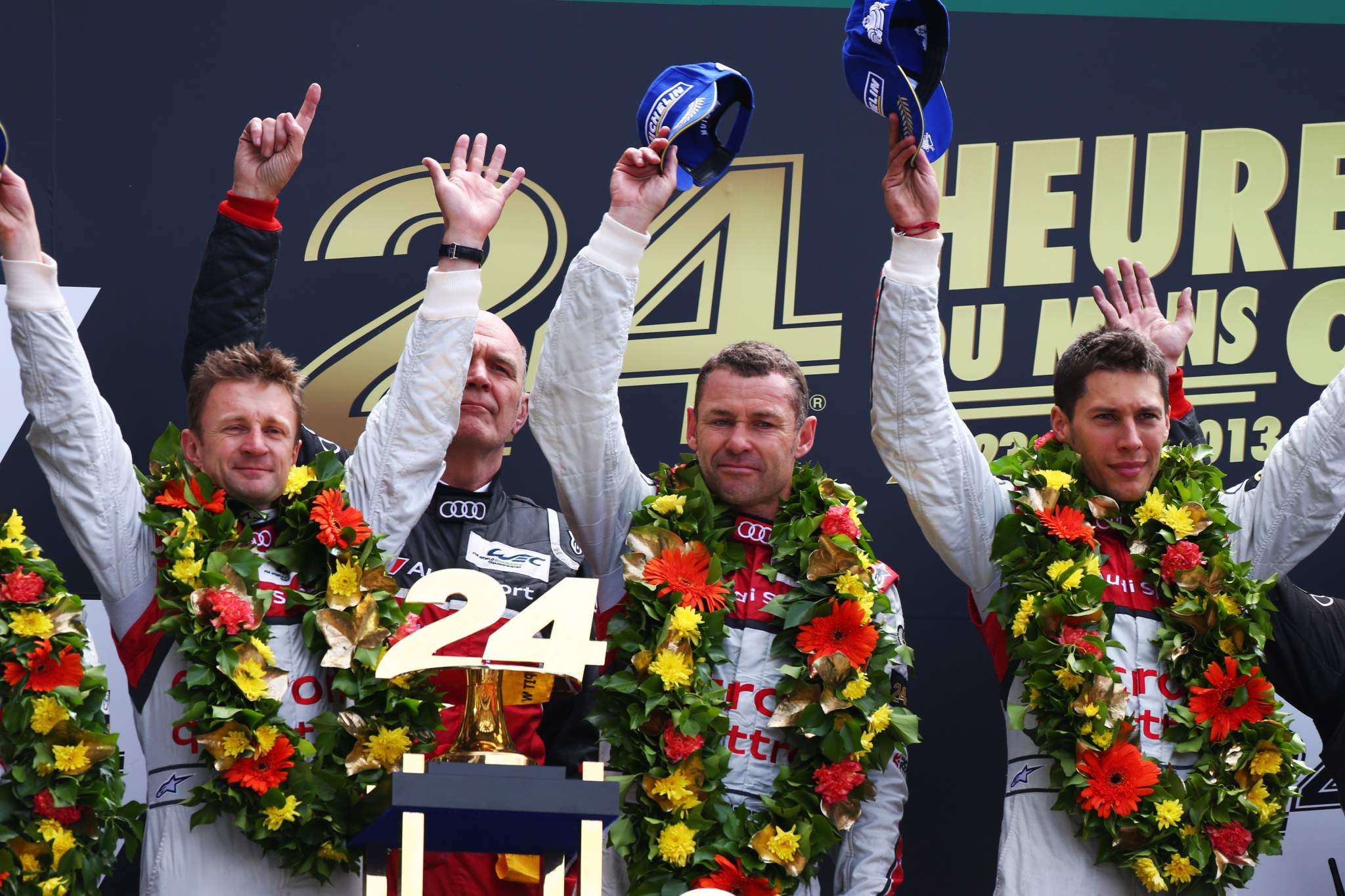 In 2013 Allan McNish was on a successful valedictory career tour that brought a third Le Mans win and two other victories at Silverstone and COTA to win the FIA World Endurance Championship.
It was almost the perfect way to sign off a 26-year career that had taken in the full single-seater ladder, a season of F1 and a multitude of sportscar achievements that will forever cast his name into the ring as one of endurance racings best ever racers.
But as one light flickered out, another was ignited. But this one was a slow burner.
His initial interest in Formula E came via di Grassi whose endurance career was almost perfectly overlapping with his.
Di Grassi made his competitive debut in an Audi LMP1 car at Interlagos in 2012 when he shared an Audi R18 e-tron quattro LMP1 hybrid car with McNish and Tom Kristensen after the retirement of Dindo Capello after Le Mans.
By early 2013 di Grassi was a fully-fledged member of the team and made his first appearance at Le Mans, the same one that McNish took his La Sarthe hat-trick.
"I was hearing all this new electric race car while we were doing endurance tests at Ricard or wherever," recalls McNish.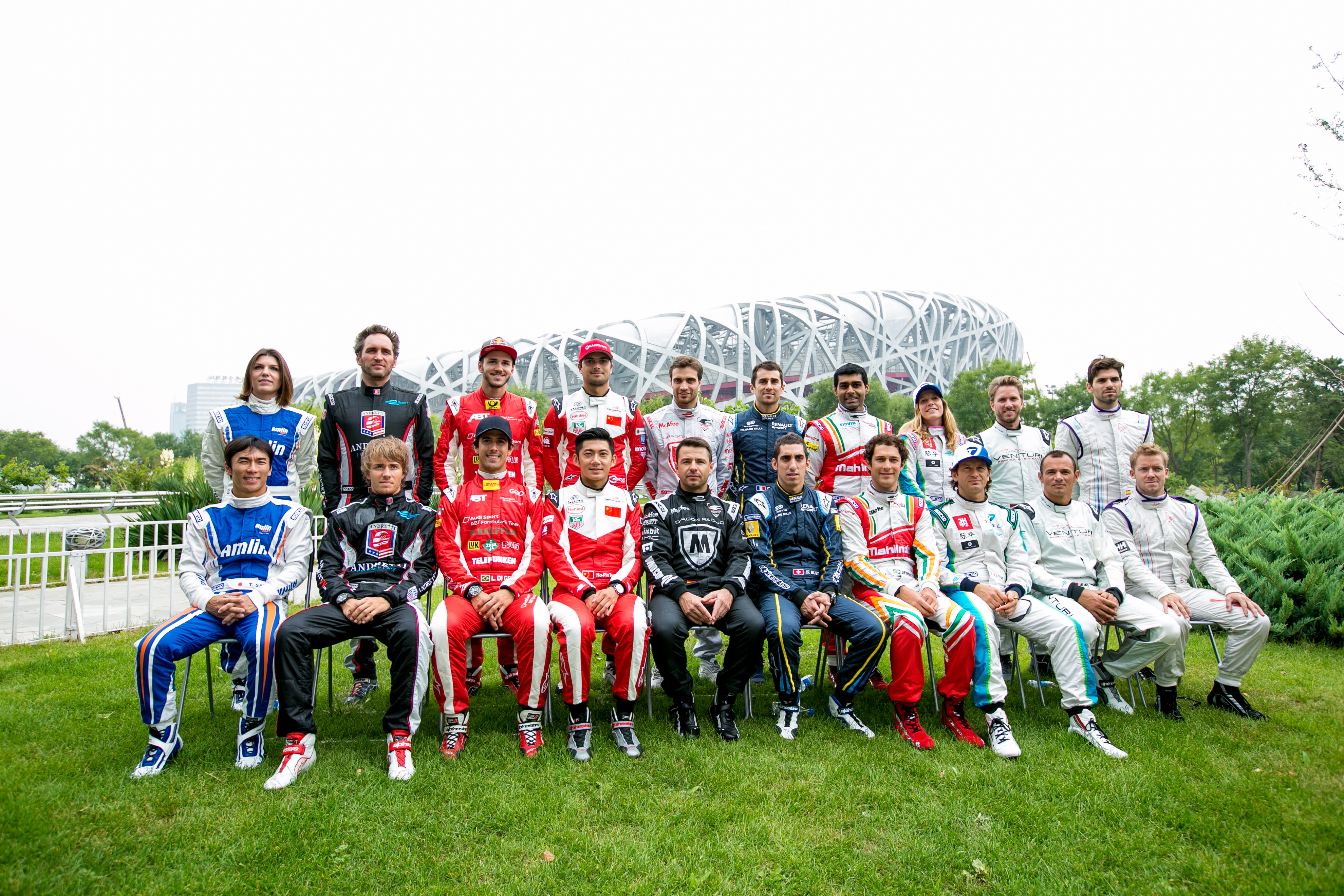 "Honestly, I was more sceptical because I'd seen quite a lot of championships, arrive and go, before they even got started. I suppose there was a little bit of the 'I need to see it to get a feeling for what it is' about me back then."
He had the perfect chance in May 2015 when the fifth round of the inaugural championship came to his home town – Monaco.
The fact that this brash new addition to the international motorsport community was coming to Monaco was "in itself a big statement" according to McNish.
McNish sat in the grandstand at Tabac for the race.
"I purposely never went anywhere near the paddock because I wanted to see what it was like from a spectators point of view," he recalls.
"All of the things I had heard were 'it's quiet, it's slow,etc'.
"So, I'm sitting there with my family and the race is just about to start and all of a sudden there is this disco music. It was just 'boom, boom, boom' and that actually was a huge distraction, and my daughter starts dancing!
"It was something that I thought 'they're trying something new but it doesn't work.'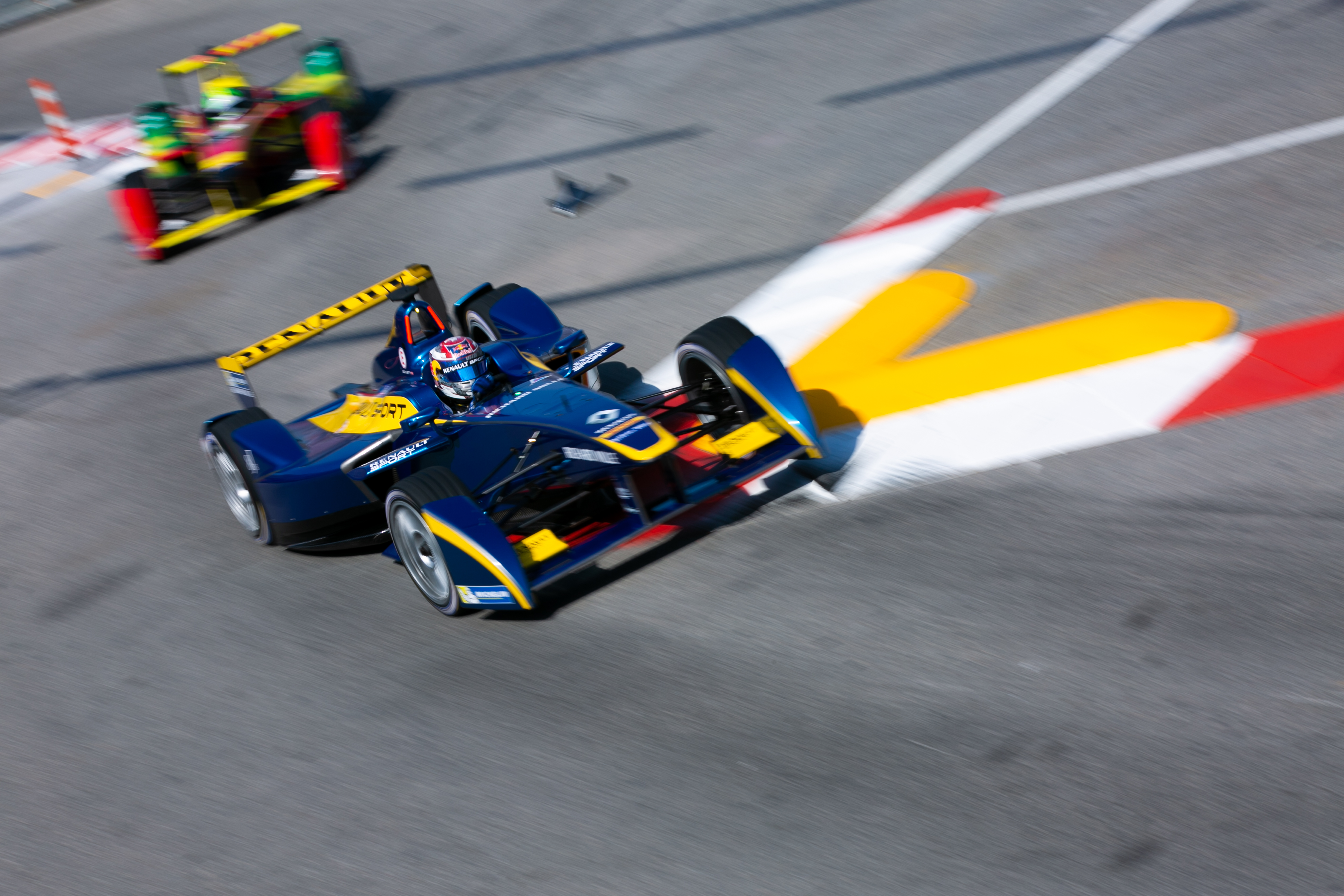 While the race was a complete procession McNish felt there was something to it. But it took another year for Formula E and he to cross paths again.
That was at the Berlin Alexanderplatz track in May 2016 as he covered TV commentary for Dario Franchitti, who was at the Indy 500.
McNish drove the Gen1 car for a few laps but had to leave on race day due to the death of his father Bert.
Several enhancements to Formula E caught McNish's eye, and not just the thankful elimination of the trackside 'music'.
"The circuit was actually pretty good, it was actually a lot harder than I expected," remembers McNish.
"Just everything had stepped up but actually it was in season three (the year after) where I thought that it was really turning into something.
"Up until then, I did honestly have question marks on whether 'A': It would survive, and 'B' whether it was the right thing at the right time.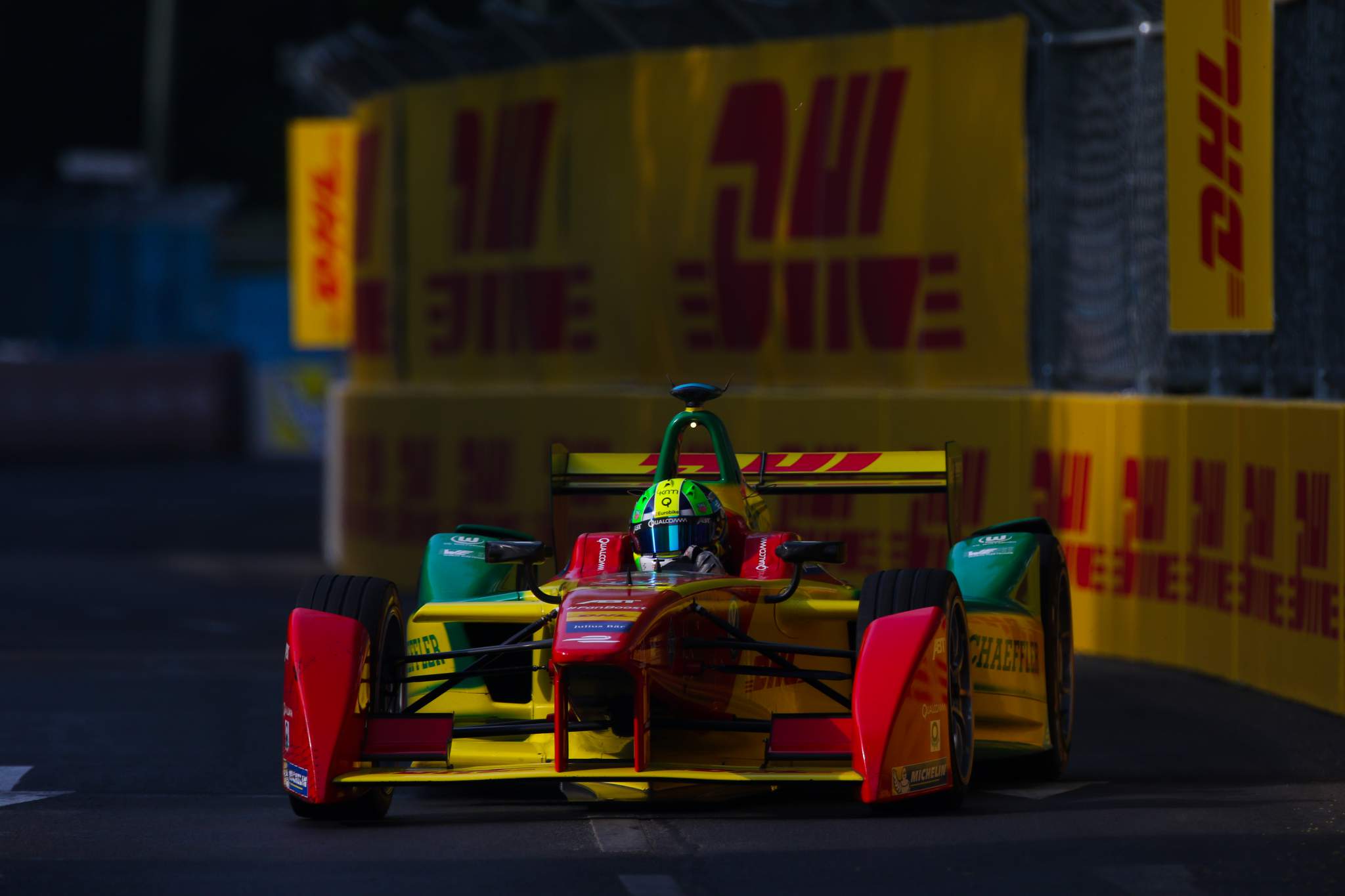 There is no doubt that a combination of let's call them 'outside influences and legislation' via the diesel-gate scandal accelerated Audi's decision to advance their plans for electrification.
By the first Hong Kong E-Prix in October 2016 McNish was in the paddock as eyes and ears for Audi Sport.
By the end of the season, he knew he would be the team principal for a factory Audi effort for the 2017-18 season as the influx of manufacturer interest in Formula E went off the charts.
Di Grassi's Standout Memories
The Highlight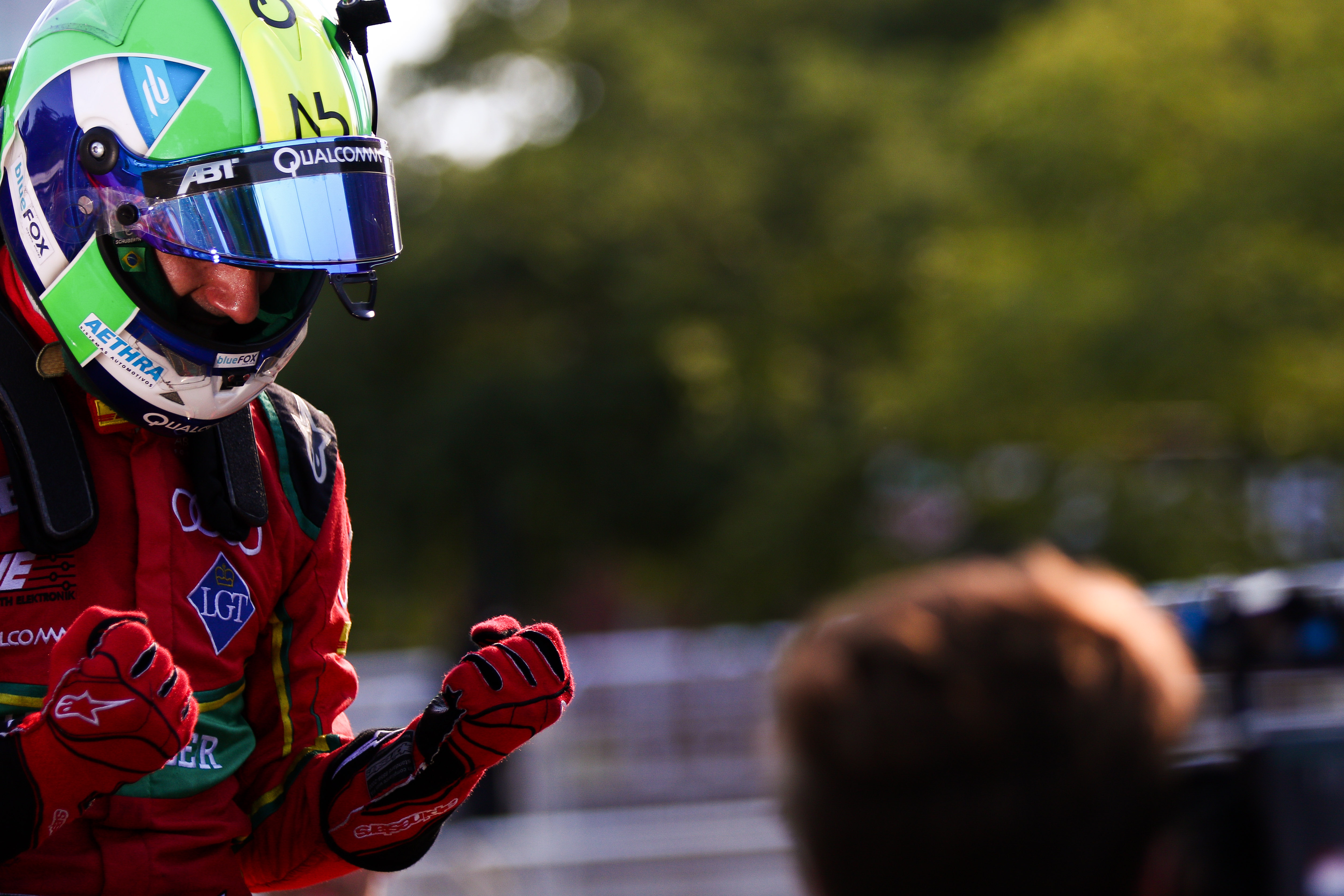 The title di Grassi earned and won in exceptionally melodramatic circumstances at Montreal in July 2017 released a burden from him he had felt for as long as he had been a professional driver.
The 2015 Macau Grand Prix apart, di Grassi had always been the bridesmaid dating back to his karting days at the end of the 1990s.
So when he fought back from a significant points deficit to Buemi and took the title at Montreal it was little wonder that the celebrations went on long into the night at the annual Gala Awards where he and his team sang 'we are the champions' ad nauseum.
But the final fuse in di Grassi had been lit a year earlier as he left Battersea Park defeated and affected.
"What happened in London really changed the way I approached stuff in my life and in motorsport in general," says di Grassi.
"When I crossed the line and it was done (in Montreal) there was such a weight off my shoulders.
"After what happened the year before and how season three had gone, also with not the best car, we managed to win.
"So that one, in terms of intensity, felt very special indeed."
The Lowest moment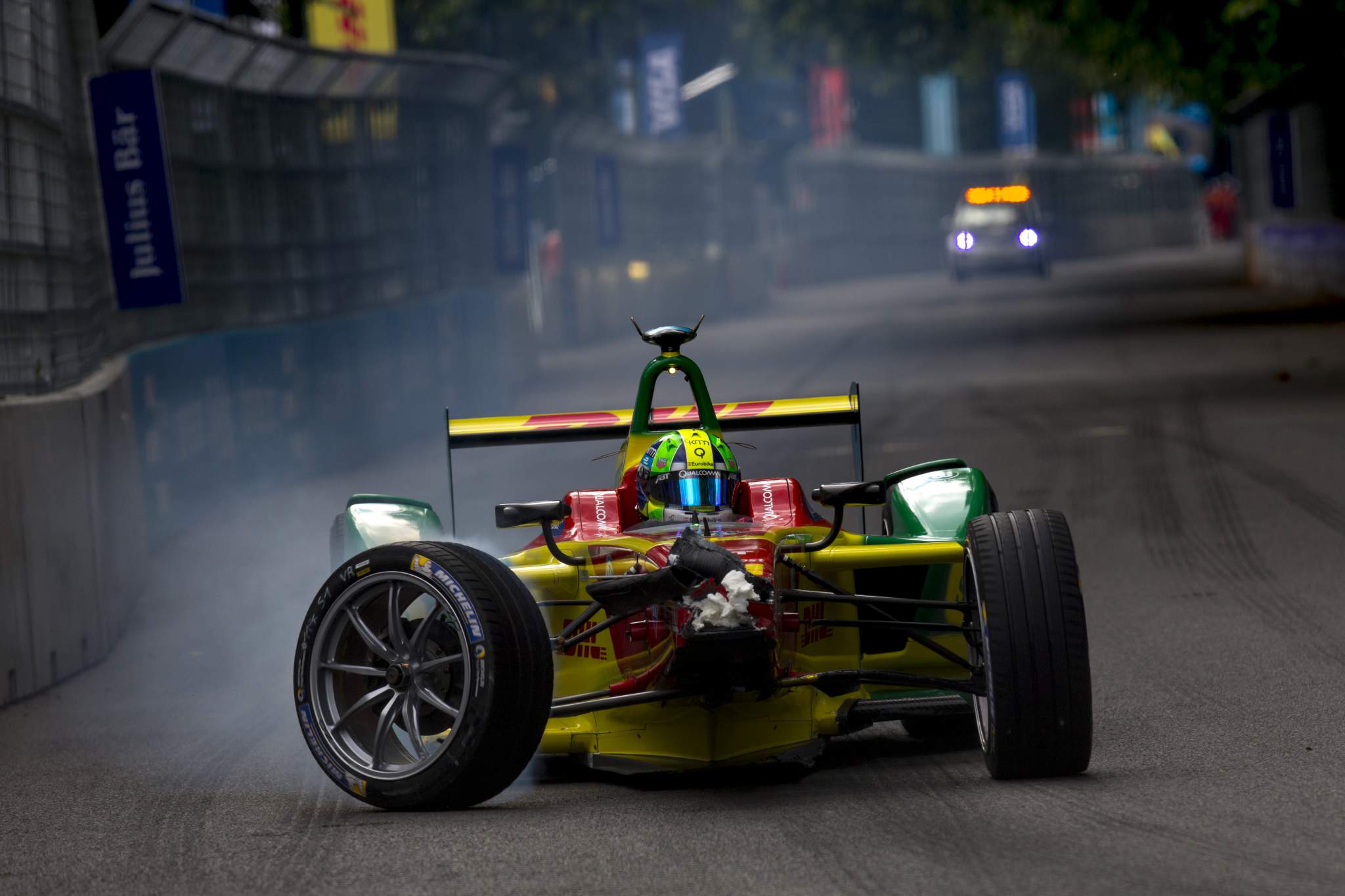 Perhaps the nadir of di Grassi's Formula E career to date was the controversial and dramatic Battersea Park finale in July 2016.
His collision with Sebastien Buemi has been chronicled many times but it was more the over-arching disappointment of failing to deliver a title he felt on merit should have been his.
There is little doubt that Buemi's Renault was the class of the field and he really should have tied the title up prior to Battersea.
But di Grassi could argue that but for his Mexico City disqualification mentioned above, he too could have been on a title cakewalk.
"I would say the moment with problems suffered in season two (2015-16) was the most hard to come to terms with," says di Grassi now.
"It was the final race in the season and I thought I deserved the championship just by not having the best car and having driven better than anyone that year."
The image of his wrecked Audi crabbing back to the pits and knowing that the title was essentially lost sent the Brazilian into a fug for weeks, if not months, to come.
"With the disqualification and so on, for me, I spent a lot of days without sleep over that result in the end," he laments.
McNish's Standout Memories
The Highlight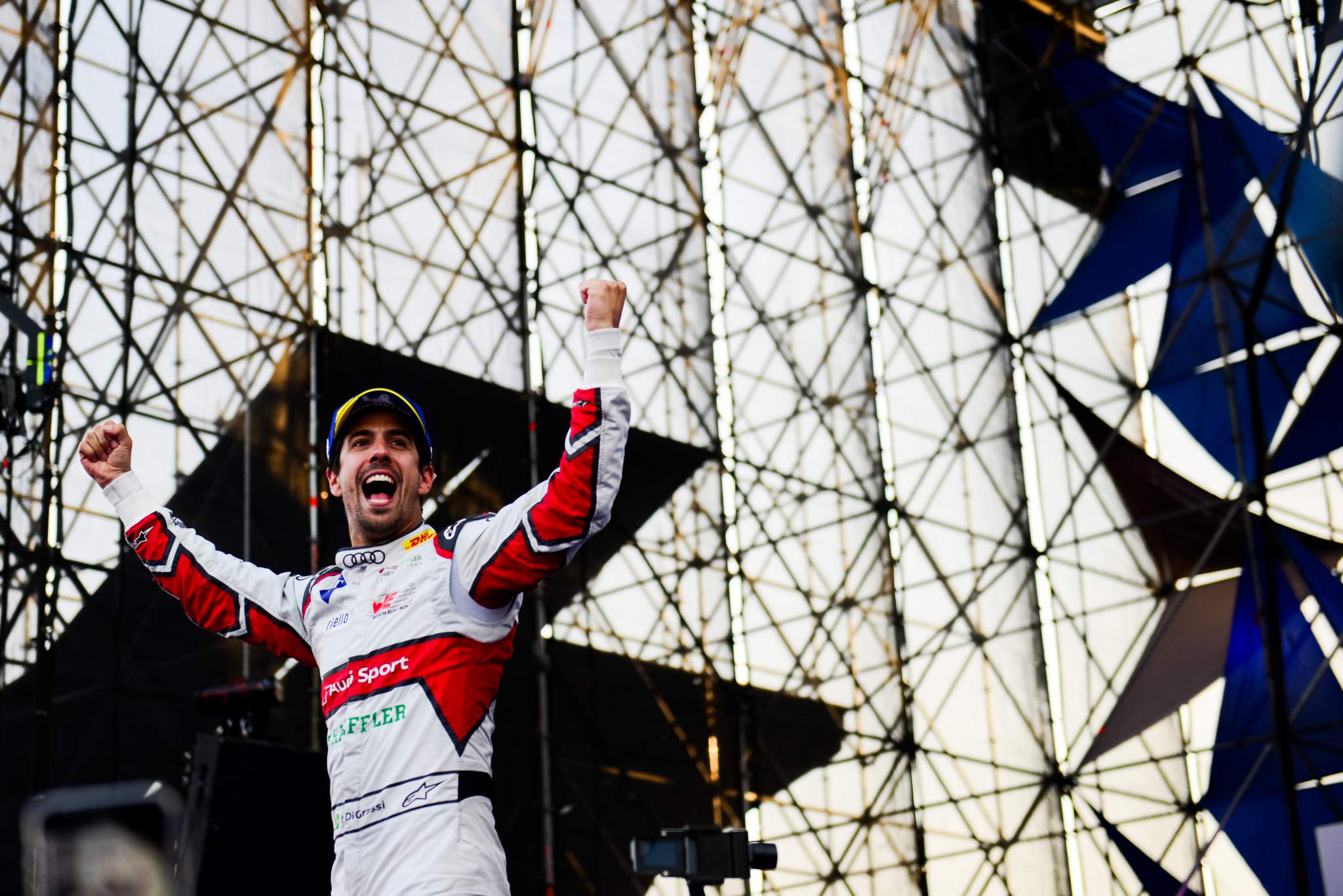 One of the few times a race track has felt like a football stadium was at the Circuit Hermanos Rodriguez in February, 2019.
Lucas di Grassi caught race long leader Pascal Wehrlein on the final lap, and knowing that the Mahindra was running out of energy he looked for any kind of gap to make it through.
The fact that the only viable gap came in the final twenty metre run to the line whipped the crowd up into a frenzy akin to a last-minute winner at the Nou Camp.
Indeed, McNish had his own flashback to Ole Gunnar Solskjaer's astonishing last second winner for Manchester United in the 1999 Champions League final.
"I've never seen a race like that, I really haven't," was his incredulous reaction right after the race.
"My headset flew off , the radio hit the back of the pit because everyone jumped up, and the back of the pit facia was basically destroyed. It was like when Manchester United came back in the Champions League (final) in 1999."
Looking back now McNish chooses it as his highlight which just pips the 1-2 at Berlin Tempelhof in 2018.
"Berlin was great but just the way that win by Lucas happened in Mexico will live with me for a long-time.
The lowest moment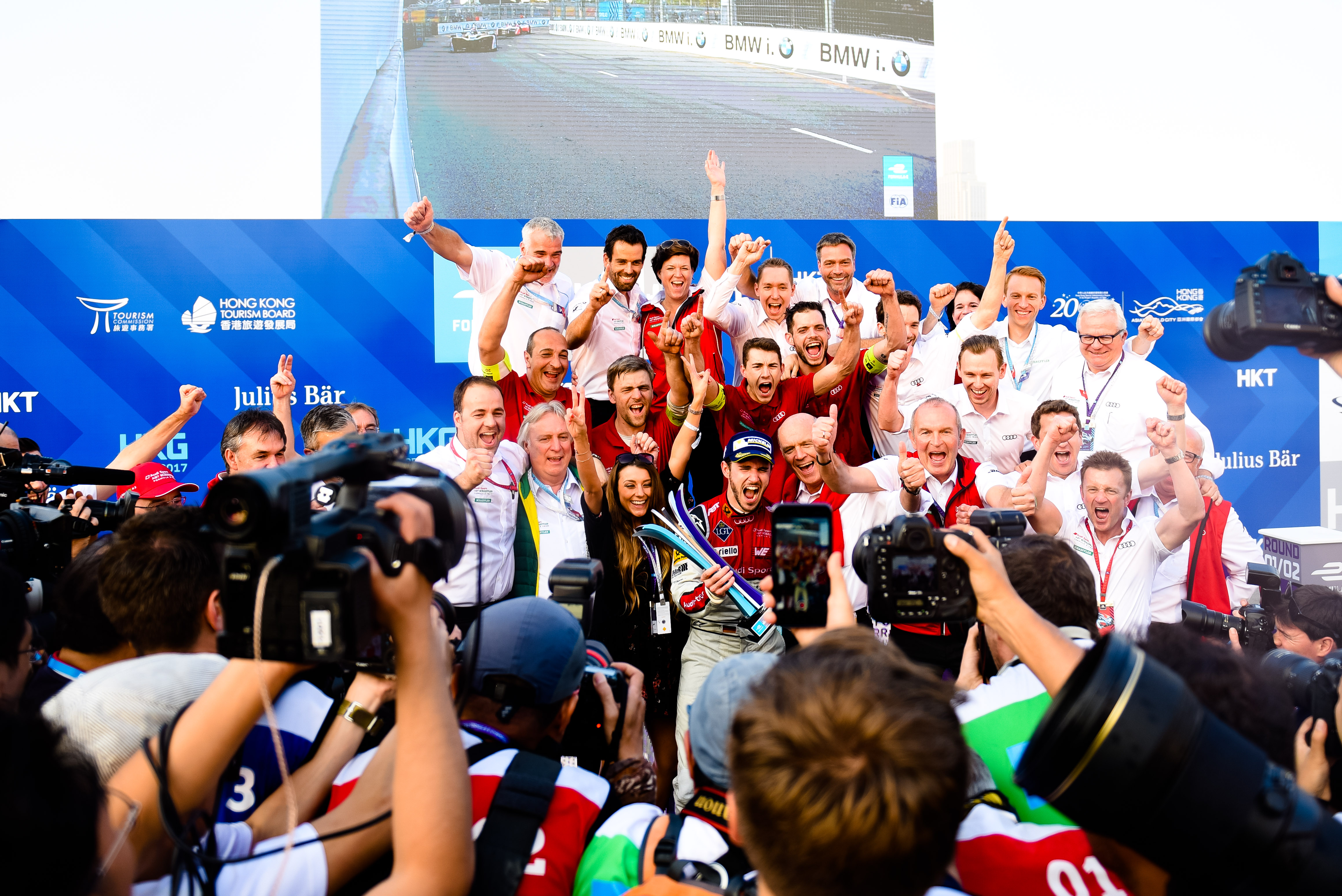 Allan McNish's first ever race as a team principal at Hong Kong in December 2017 appeared to have ended as a massive success.
Daniel Abt had benefitted from Edoardo Mortara's penultimate lap spin to take what seemed to be a breakthrough win in Audi's first race as a full factory team.
But, as the neon of the over-hanging sky-scrapers got brighter as darkness fell, word soon came that all was not well at the FIA technical garage.
Abt's car was not compliant with the Formula E technical regulations and it was evidenced that the FIA security stickers on the inverter and MGU of the car did not match those detailed and stated on the vehicle's technical passport provided to the team.
Audi suspected an administrative error and announced an intention to appeal and clarify how the mix-up could have occurred.
The processes were inspected and it was believed that although that no advantage was gained the team accepted the FIA's decision due to the administrative error.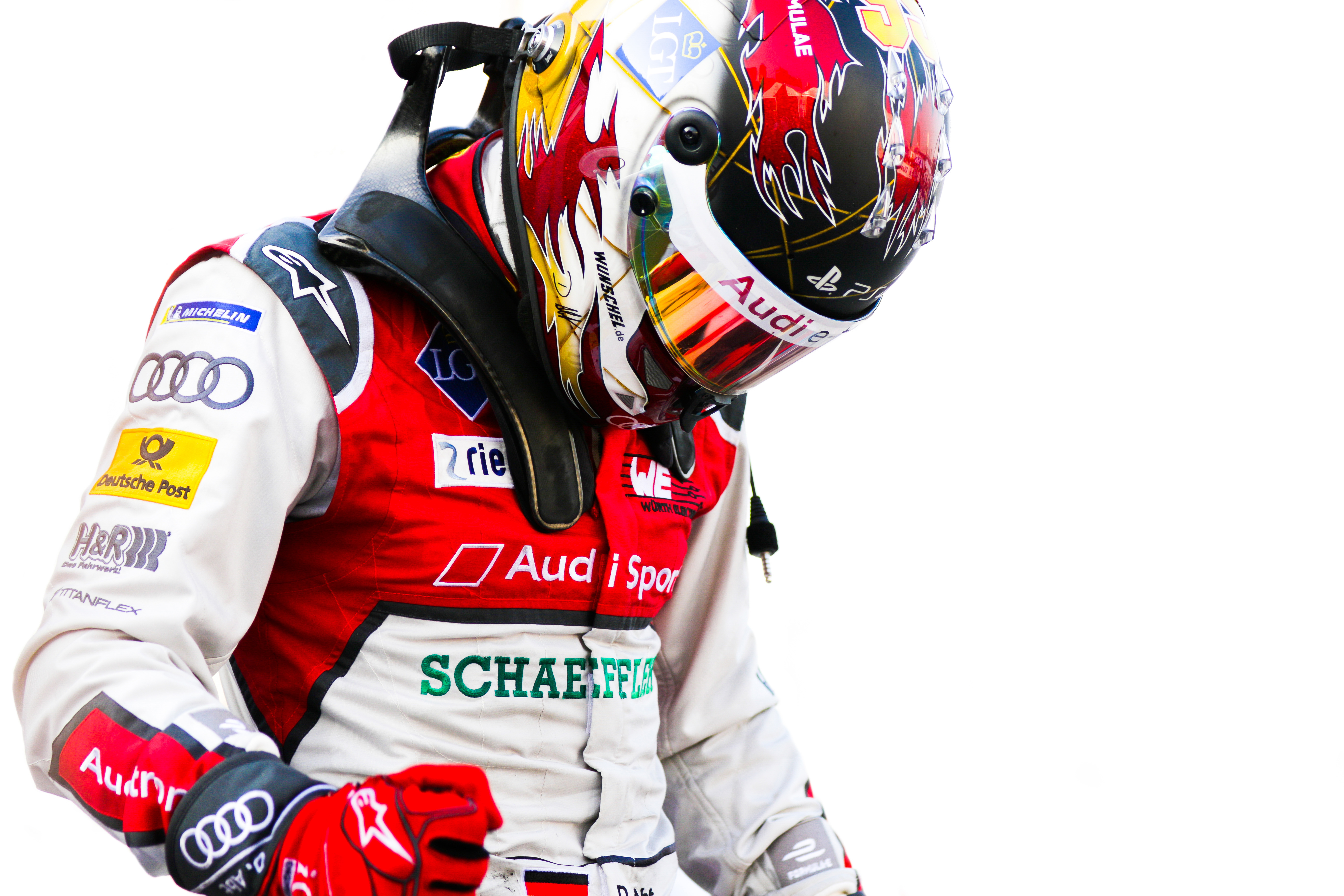 It left McNish, reeling from the news, left with a very difficult phone call to make.
"Being blunt the Hong Kong race in 2017 was the worst hands down," he says.
"It was the first event (for Audi), Daniel's first victory and it was also his birthday. Talk about salt in the wound!
"Apart from one number on a barcode we did a perfect job.
"It felt like your stomach falling when you are on a massive rollercoaster. It was horrible.
"I had to phone him and tell him. That was hard.
"I've been on the other end of the call before as a driver and it's not good."