A total of 18 drivers head into Formula E's double-header season finale, and if history is anything to go by, we're in for an exciting ride with plenty of twists and turns.
Five out of the six Formula E campaigns have ended with a title decider in the final round of the season, with only 2020 bucking the trend due to Antonio Felix da Costa's Berlin domination.
Ahead of this weekend's 2020/21 finale, we've ranked the first six Formula E title deciders from worst to best:
6 – Berlin E-Prix 2020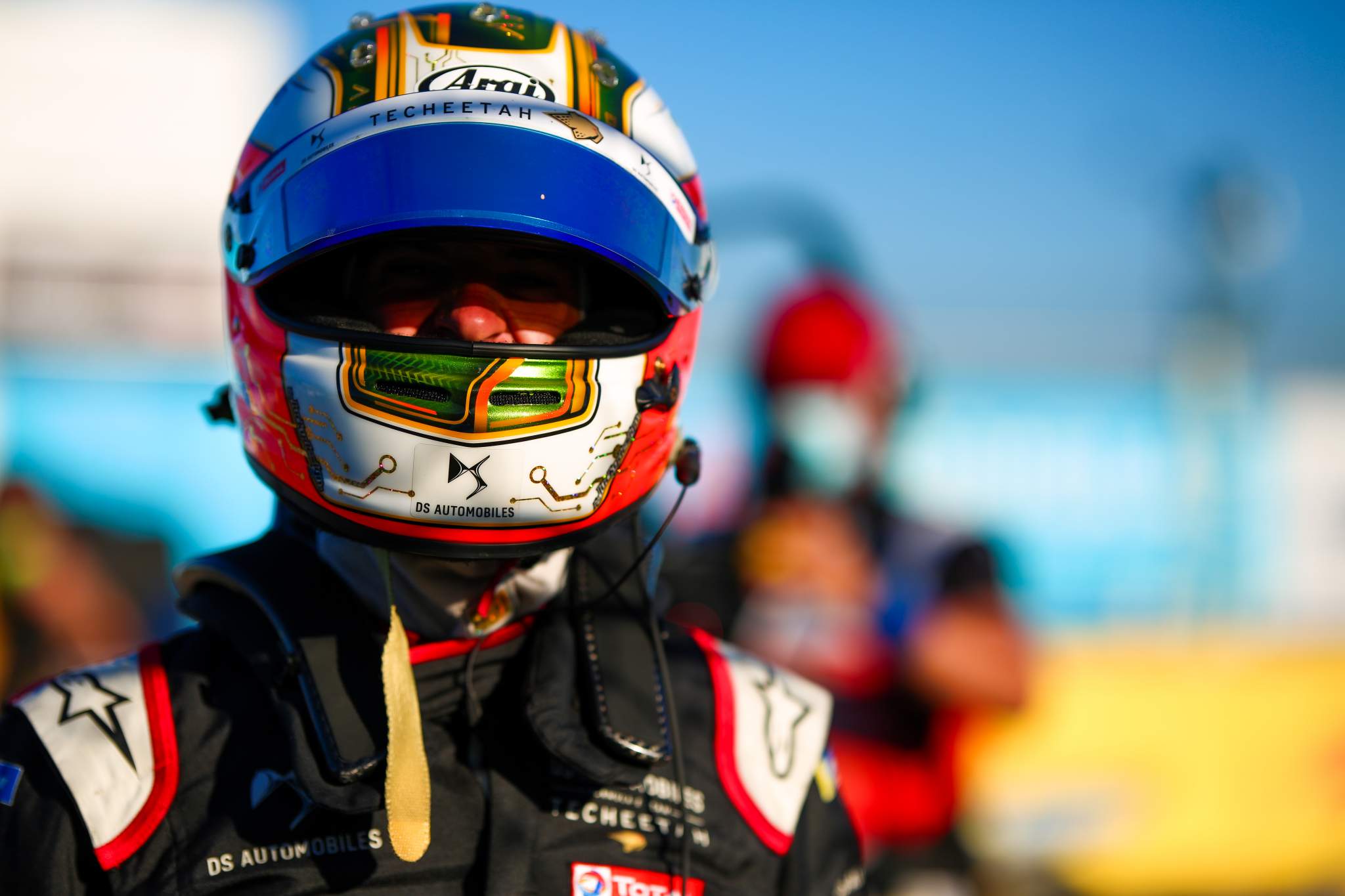 The exceptional circumstances of Formula E's sixth season, cut short by the global COVID-19 pandemic should have stirred up races and subsequently the title fight at the Berlin sextet of races in August 2020.
Antonio Felix da Costa had different ideas though as he completely destroyed the opposition to achieve two dominant wins on the opening weekend and smother his rivals' hopes for another open run-in.
Two poles and two wins in the first brace of races broke the back of any delusions of a challenge from others and in the third race a fightback fourth sealed the deal.
It made the final three races obsolete in terms of the title fight and Da Costa could relax and enjoy. He did so with a fine second to stablemate Jean-Eric Vergne in the fourth race and thus the DS Techeetah steamroller destroyed all before it in the teams' title too.
5 – New York E-Prix 2018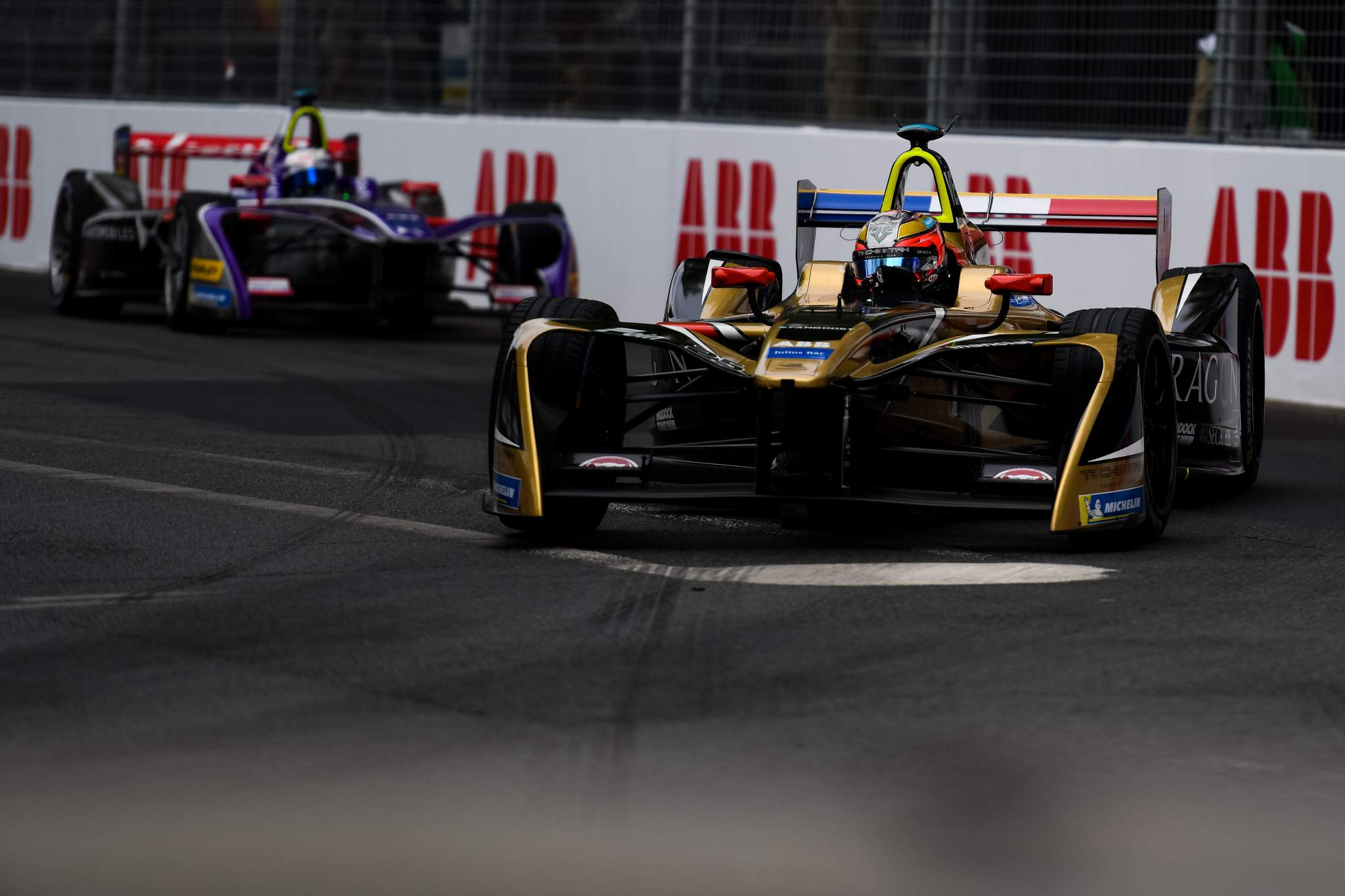 There was always hope for Sam Bird heading into the New York City double-header title battle with Vergne in July of 2018. But it was faint.
A 17-point swing in the DS Virgin Racing driver's favour at the preceding Zurich E-Prix gave him some momentum but the quirks of his still slightly heavy dual-motored powertrain sometimes counted against him.
Despite Bird's best efforts that is exactly how it played out, with the title sealed a race early in the Big Apple as Vergne's carved his Techeetah Renault from 18th to fifth. That drive came after both he and team-mate Andre Lotterer were sent to the back of the grid for a software infraction.
But it was much ado about nothing as the Techeetahs were clearly in a different pace stratosphere to most of the grid.
Vergne sealed his first title since he took the British F3 crown almost a decade before with a final flourish when he won the final race of the season but with team-mate Lotterer jumping the start and losing points after a subsequent penalty, it was Audi that took the teams' silverware.
4 – New York E-Prix 2019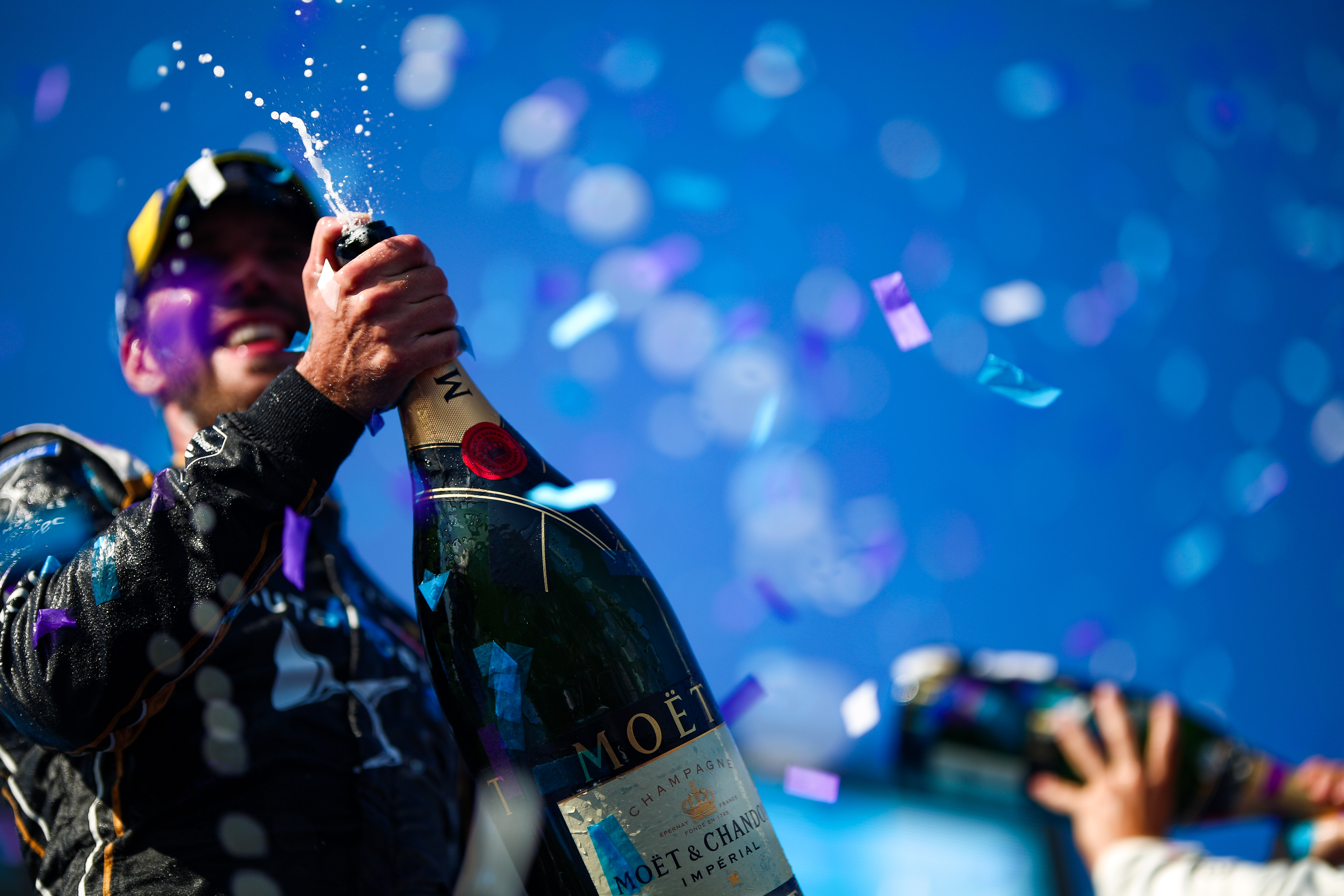 The first champion of the Gen2 era was also the last champion of the Gen1 era and it still stands as Formula E's greatest achievement.
Vergne had done most of the hard work in the final stages of the Bern E-Prix a month earlier when he fended off a charging Mitch Evans in the damp final stages of a thrilling climax amid the hills of the glacial Swiss city.
Heading to New York he had 32 points on Lucas di Grassi and then 49 on Robin Frijns in sixth position who still had a mathematical chance of winning it in a season that witnessed eight different winners from the opening eight rounds.
It should have been a sinch for Vergne but it became a nightmare.
A lap two shemozzle involving Bird, Jose-Maria Lopez and his team-mate Lotterer sent him scurrying for a new nose.
A safety car to pick up Alex Lynn's broken Jaguar seemingly saved the reigning champion but then another shunt with Felipe Massa, after he'd fought brilliantly back into the points, brought nil points.
Di Grassi for the second season in three years couldn't capitalise in the Big Apple yet his fifth place reduced the points gap to 22 heading in to the final round.
Vergne kept his cool brilliantly though and waltzed to a second title with a cruise to steady run to seventh place while di Grassi collected a slowing Evans and ended his season in the barriers.
3 – London E-Prix 2016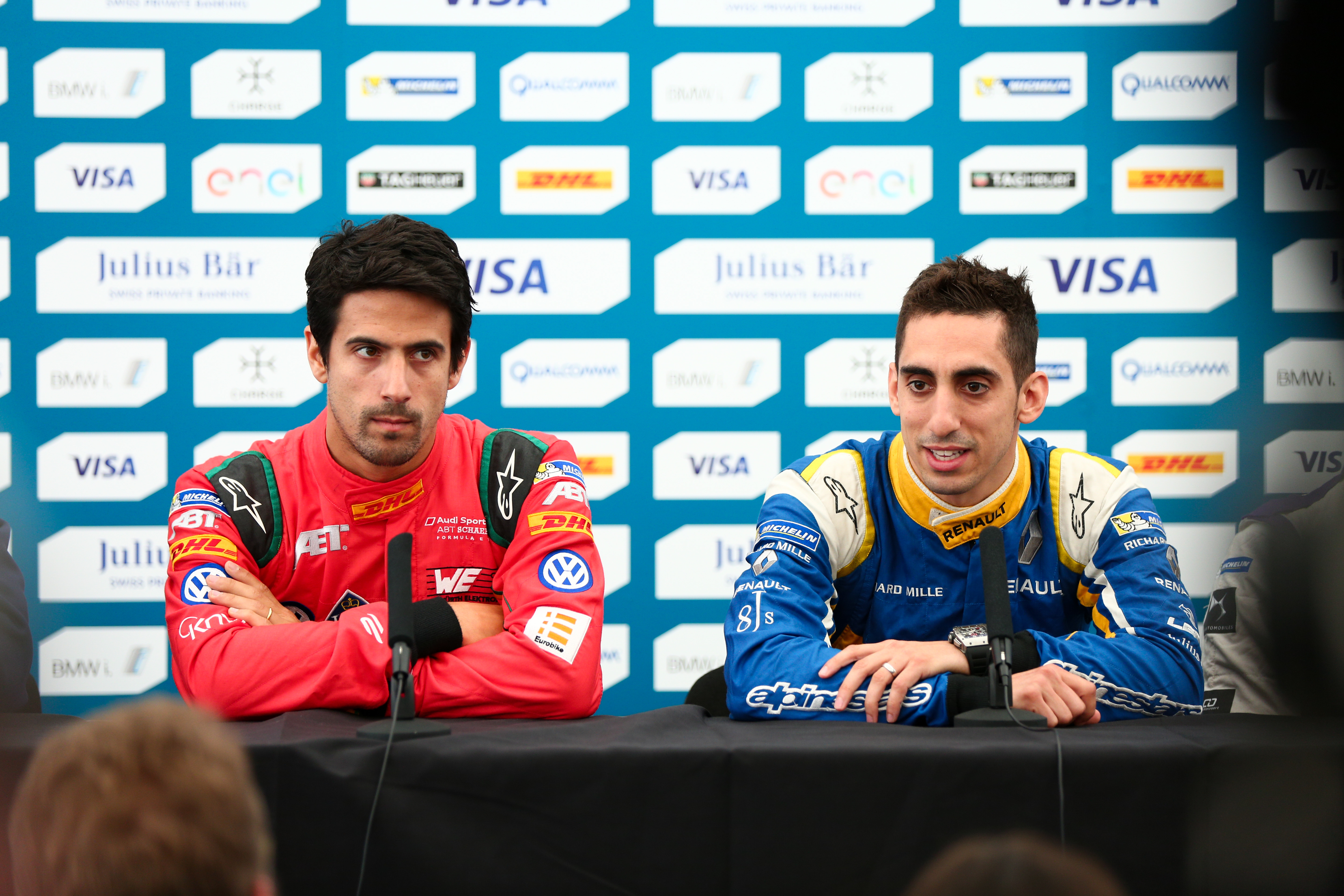 Battersea in 2016 was theatrical rather making it in to the realms of an absorbing title showdown.
We all know how it ended with Formula E's Suzuka 1990 moment and we also know how the recriminations played out thereafter. What is less known is the emotional toil it took Buemi to take the title.
It's alluded to in the Montreal story below but it shouldn't be forgotten how much of a toll the previous weekend's Le Mans 24 Hours heartbreak took. That was when the No.8 Toyota LMP1 Buemi was crewing stuttered to a halt less than three minutes from the chequered flag in the cruellest Le Mans denial in its history.
Buemi came in to the FE race a point adrift of di Grassi but after Saturday's race, in which the pair rose through the field together and occasionally went wheel-to-wheel together, when they finished fourth and fifth in the Brazilian's favour, the gap stretched to three points.
But crucially in qualifying for the deciding encounter Buemi took pole but even more crucially his team-mate Nicolas Prost made it a front-row Renault lock-out to ensure the start was more crucial than ever. More importantly Buemi's three points for pole gave him parity at the top of the table.
With the Renaults clearly having an advantage a fired-up di Grassi knew he had to take every opportunity to clear Prost to make it a winner takes all scenario.
It never happened as the Abt entry clattered Buemi off the road at the first left-hander in Formula E's most infamous moment.
Initially it looked like di Grassi's title was assured but that was scuppered as Buemi, minus rear wing, survived. Di Grassi somehow did too and it turned into sort of the racing equivalent of two old heavyweight prize fighters slugging it out for a point (for fastest lap) to impress the judges and take the title.
His joy was tempered by the anger from the incident, while di Grassi, his paddock reputation compromised to some extent, was not even sanctioned for the collision.
2 – London E-Prix 2015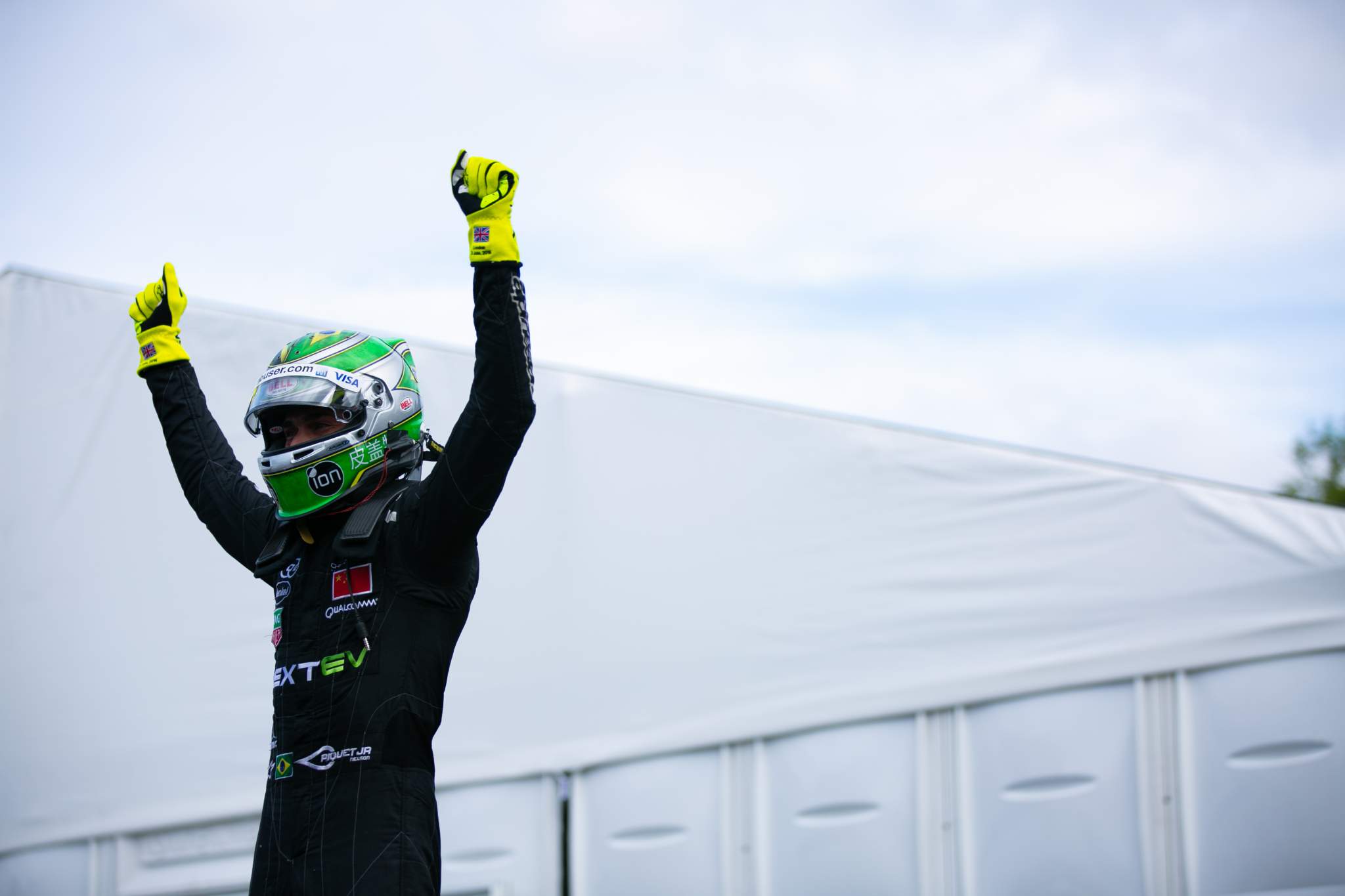 The first season of Formula E had ended with a dream scenario for the nascent series with three title protagonists – Buemi, di Grassi and Piquet heading into the final brace of races at Battersea Park just 23 points apart.
That gap was mainly thanks to a superb second win of the season for surprise package Piquet who at the first two races looked to be nothing other than a makeweight.
But when things got going, partly thanks to the employment of the Rational Motion engineering consultancy, Piquet's grasp of Formula E was swift and he became the title favourite heading to London.
The Saturday race indicated little in the way of the drama that would follow 24 hours later as Buemi won at a canter and di Grassi and Piquet came in fourth and fifth. Then Piquet had a five point lead over Buemi and 10 on di Grassi.
The quirkiness of the Battersea Park track has been covered elsewhere by The Race but the title battle had a genuine atmosphere around it, especially for the final race which brought sensational drama.
That was when Piquet was compromised by inclement weather in his qualifying group proving that the trend of qualifying woes is nothing new in Formula E. He started 16th while Buemi, getting more than a whiff of the title, was well placed in sixth, while di Grassi was a frustrated 11th.
Piquet made a decent start and rose to 12th but ahead Buemi had also made hay and ran fifth. The Team China Racing car had to make progress but it was slow and only really came alive after the mandatory car swaps. 
Unfathomably while seemingly in control of the his title quest, Buemi spun at the Albert's Gate pub corner and lost positions. When Fabio Leimer, completing a limp cameo as replacement for Virgin Racing absentee Jaime Alguesauri, caused a safety car, Piquet was right behind new team-mate Oliver Tuvey.
When Turvey deferred, Piquet only had an erratic Salvador Duran and di Grassi's Abt entry between himself and Buemi. When he cleared the Mexican all of a sudden he had taken the points initiative.
In the closing stages fifth place Buemi knew he had to clear the Mahindra of Bruno Senna for the title and he made several desperate moves but was unable to make one stick. 
But there was drama when Stephane Sarrazin's Venturi ran out of energy as he crosse the line and was demoted meaning all three championship rivals were moved up positions.
With Piquet seventh and Buemi a frustrated fifth, with di Grassi between them the title was Piquet's by a single point, not that he knew it.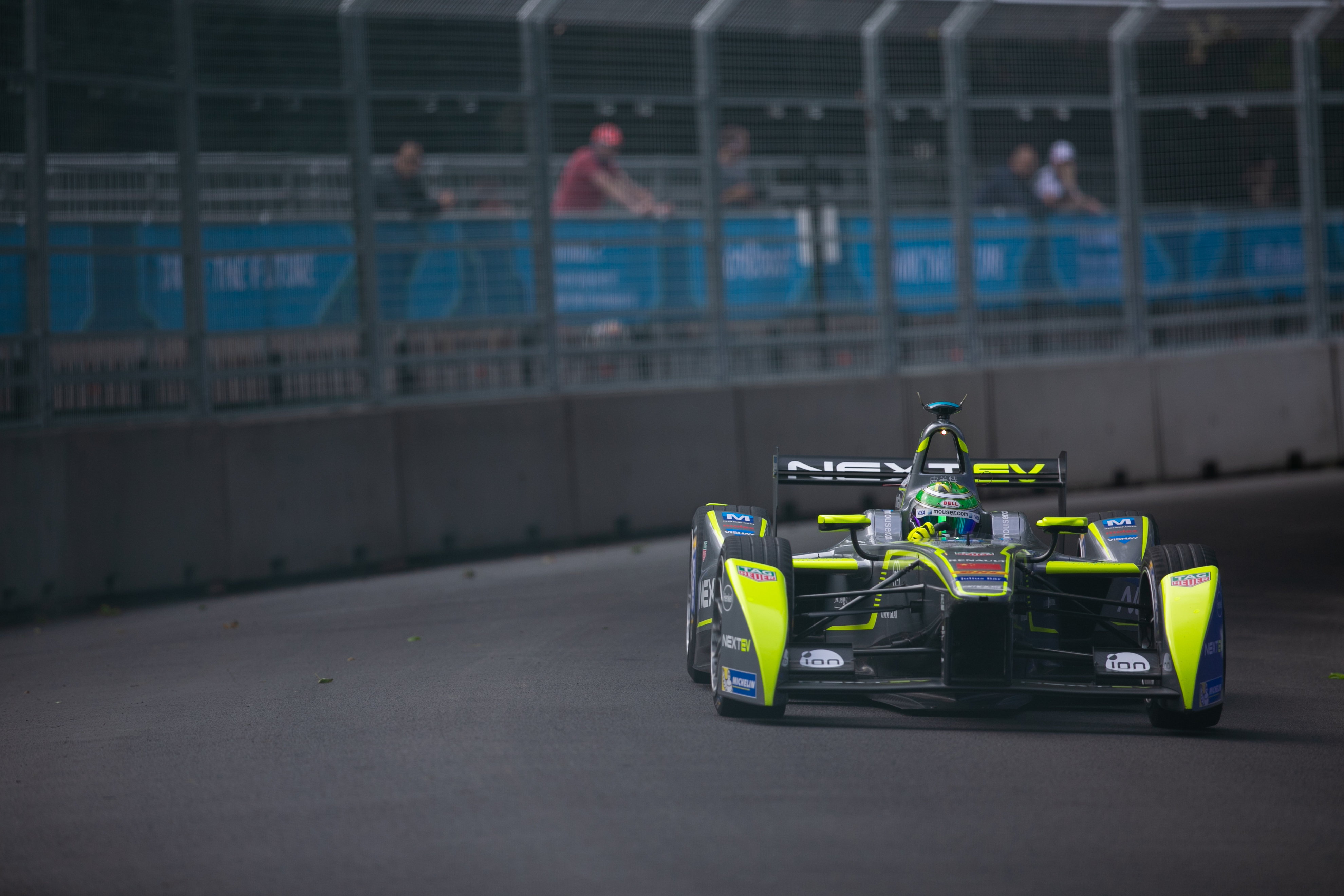 He did though when commentator Jack Nicholls informed him he was the inaugural title winner and the Brazilian immediately broke down in tears.
It was the culmination of a fightback story for Piquet six years on from his rancorous F1 stint with Renault. 
A year earlier he was passed over by many other FE teams and had felt ostracised to some extent. Now he was the first Formula E champion and no one but no one could ever take that away.
1 – Montreal E-Prix 2017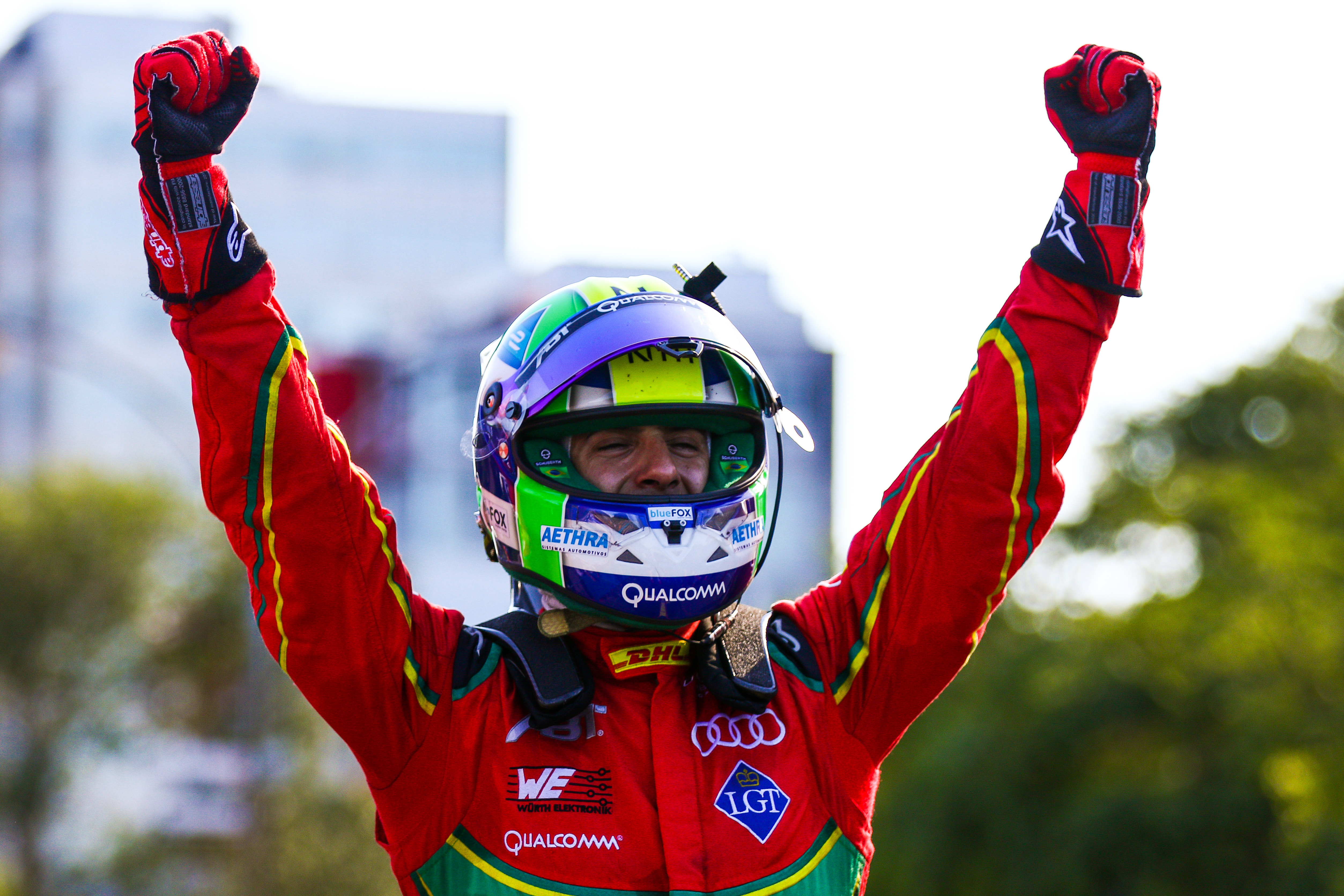 For a weekend of sheer sporting drama nothing in FE has come close to Montreal in the final weekend of July in 2017.
The story of that weekend, including its build-up and backstory would make John Frankenheimer, the legendary director of Grand Prix, look anaemic.
Buemi was irritable before the weekend had even started. He had a pop at me for perceived sensationalist 'trash talk' pieces I'd penned before the weekend
As the paddock touched down in one of the world's most cosmopolitan and cultured cities there was frisson that stretched back more or less exactly 12 months.
The ferment after Buemi and di Grassi's coruscating clash at Battersea Park lingered long in many a mind. Yet initially in Formula E's third season it had dimmed as Buemi swept all before him taking a remarkable six wins from the first eight races, and with just two double headers at New York and Montreal to go, he looked a shoo-in for back-to-back crowns.
By then it started to get surreal.
On the morning of the first active day at Berlin, the round before the North American finale, this writer walked over the pedestrian bridge that links the expansive airfield to the main paddock. Ahead was di Grassi and he was limping noticeably with a portable scooter beneath his arm.
"Buemi given you a kick already?" I quipped.
"No, I broke my leg playing football," he responded.
I laughed, shrugged, thought 'crazy guy' and forgot about it.
Only later did it emerge that he had actually suffered a stress fracture of his tibia while, of all things, taking part in a charity football match at Stamford Bridge!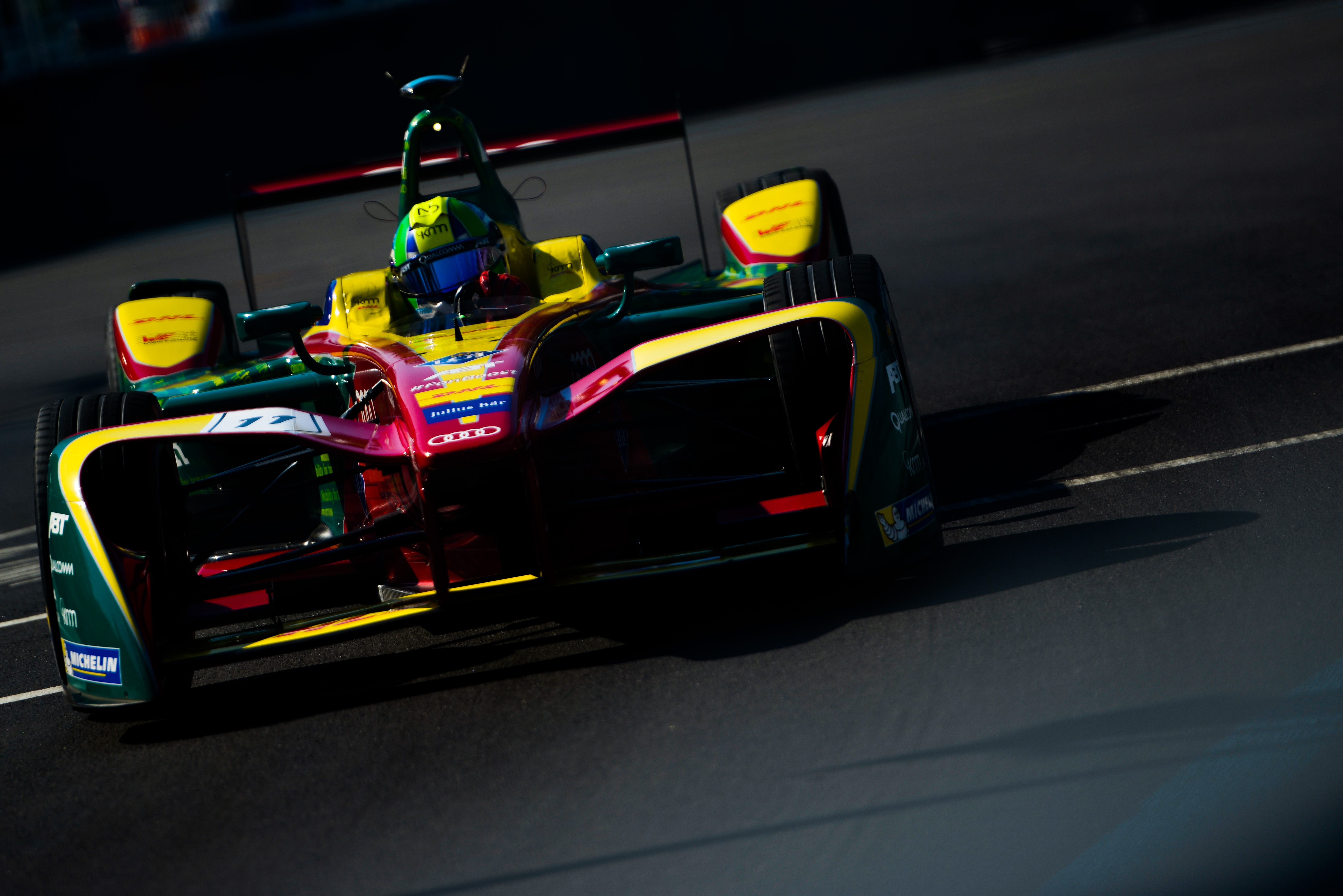 It beggared belief that in a title fight, and with Le Mans a week away too – for which he had a plum drive for the semi-works AF Corse Ferrari team – di Grassi even countenanced that it was a good idea to play football no matter how intense.
He fought the pain in Berlin to out-score Buemi on the first day to claim 21 points for pole and second place but a day later and his nemesis fought back, reaping his sixth win while di Grassi claimed third.
Leaving Berlin, the Swiss ace had a 32 point cushion over di Grassi and with Felix Rosenqvist a further 39 behind the Brazilian it was very much a two-horse race heading to New York City a month later.
Except it wasn't! It was a one horse title race in the Big Apple because while one thoroughbred was on the grid, the other was in the Eifel mountains racing in the clashing Nurburgring World Endurance Championship event while his cockpit was taken over by emerging superstar Pierre Gasly.
It's hard to do justice to the bitterness with which Buemi and then Renault e.dams team boss Jean-Paul Driot viewed the clash between the two championships.
The saga had bubbled away for months but no side backed down and with Buemi contractually obliged to share a Toyota LMP1 car with team-mates Kazuki Nakajima and Anthony Davidson, even Buemi in his pomp could not be on two continents at once.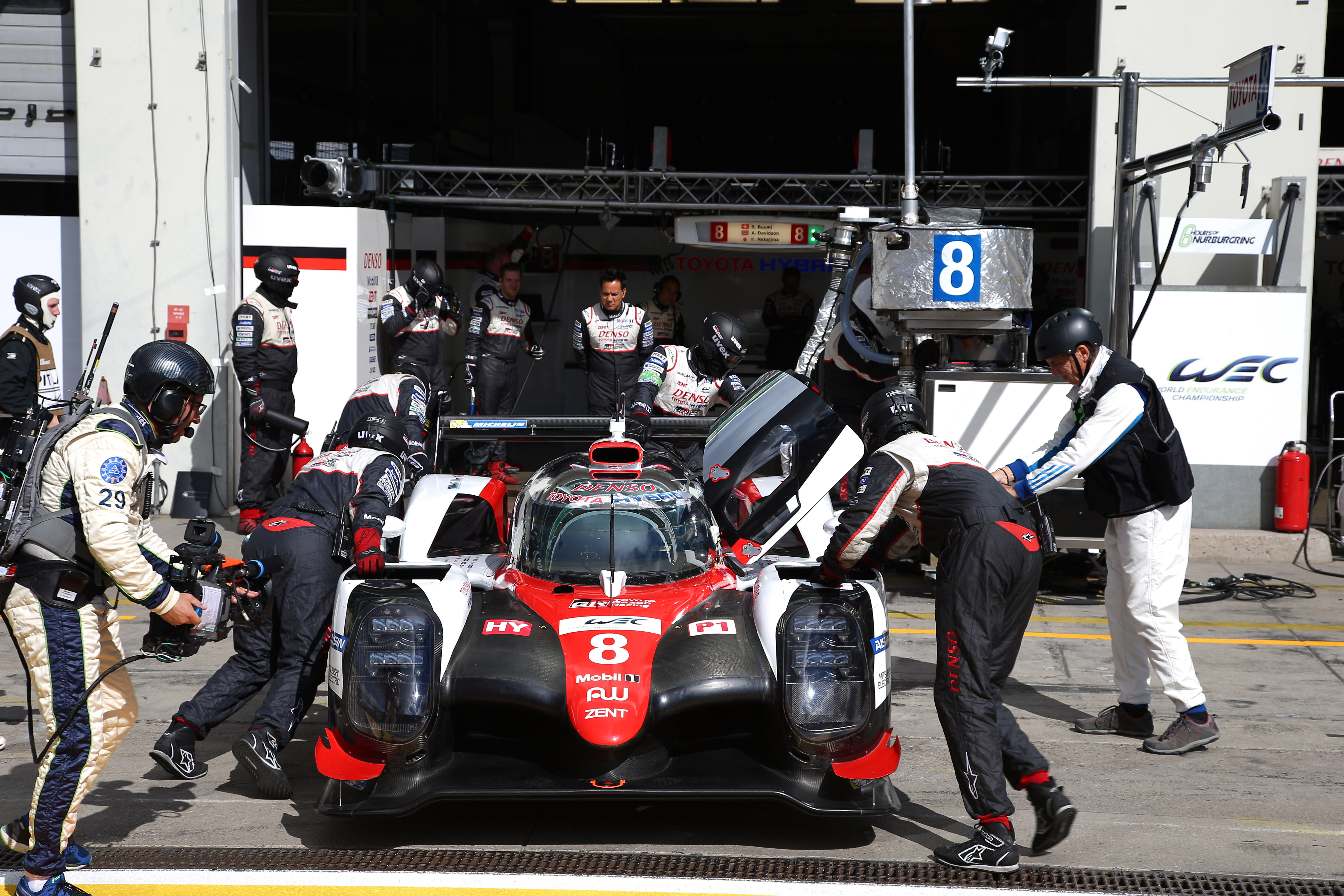 Di Grassi didn't capitalise on Buemi's absence as fully as he wished in New York, taking a fourth and fifth place. It still reduced the gap to 10 points but as they entered the paddock in downtown Montreal their demeanour could not have been different.
Buemi was irritable before the weekend had even started. He had a pop at me for perceived sensationalist 'trash talk' pieces I'd penned before the weekend. Sometimes in the midst of a title fight these are a necessary evil, Seb!
Free practice one was the first big shock as di Grassi played his first psychoanalytical game. 1.7 seconds faster than Buemi as he banged in an early high power 'glory' lap.
Did it work? It looked that way in the second session as Buemi creamed into the chicane, smashing his Renault Z.E 16 to pieces. The shock was palpable to us as well as him. He'd made a colossal mistake and now his wrecked tub had to be changed by a team that went into auto-pilot mode to ensure he at least could take the start.
This they did, corralled by a fired-up Driot, whose sense of injustice in the overall situation was rocketing off the scale.
"Allez….allez!" he roared at his troops as the unpainted newly tubbed car, looking like something from a Mad Max out-take, was sent to the grid.
The adrenalin pumped but it bypassed the all-important weighing of the car, so that after a brilliant drive from the back to fourth from Buemi was digested, the technical checks were already seeing a discrepancy in the rebuilt car.
Buemi could be forgiven for being furious but he himself had already peaked immediately after the race.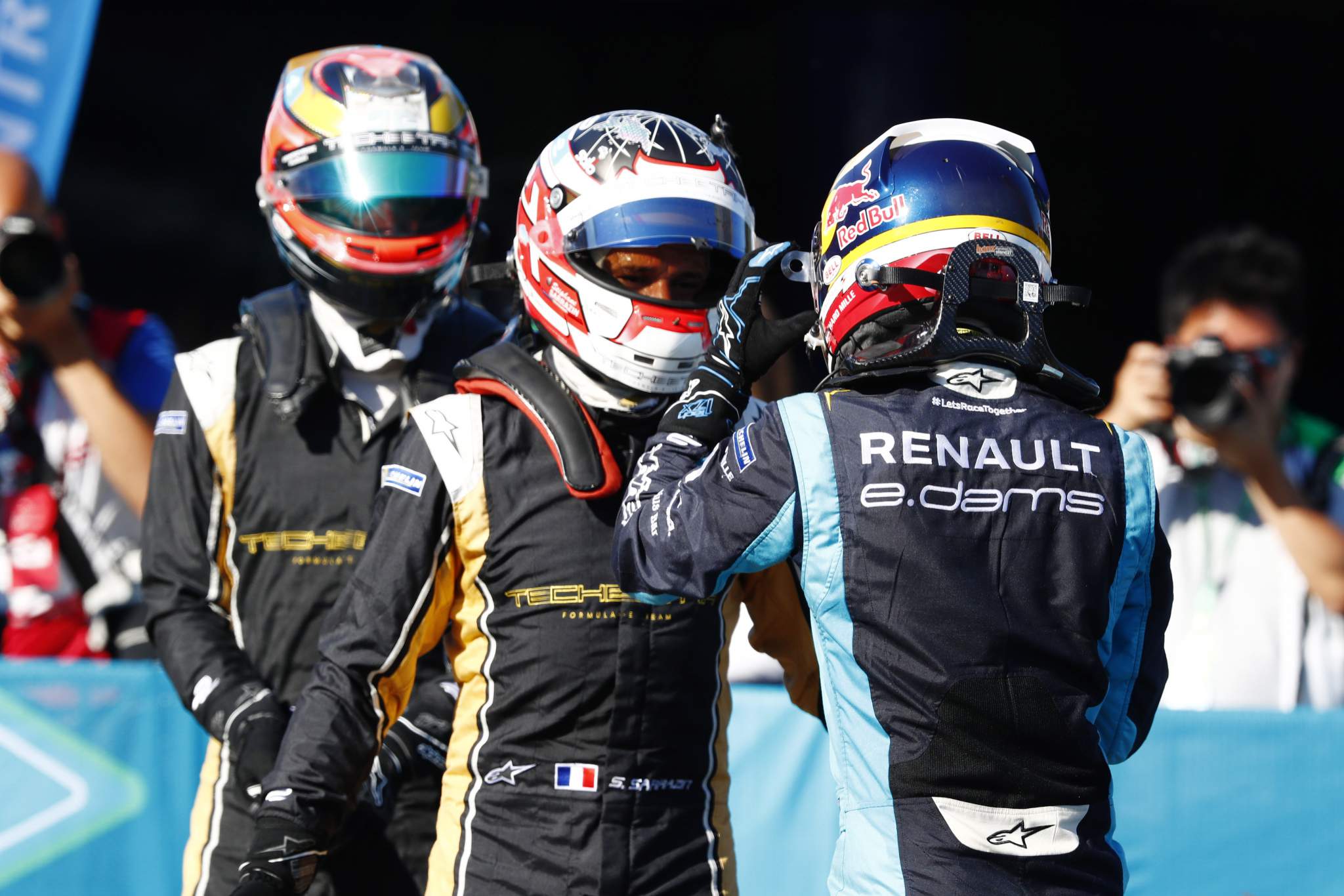 This was the famous pitlane rant at pretty much anyone that came into his view. Da Costa, Frijns and then Abt felt his wrath. Yes, it had elements of amusement to all bar Buemi, who by rights had, with di Grassi winning, hauled himself back into contention with his 12 points.
But they disappeared along with the ballast that was not installed correctly on his car, meaning that the 10 point cushion was now an eight point deficit.
The following day was less spectacular as di Grassi strolled to his first title and in his own mind wreaked revenge for what he saw as a lost opportunity at the fateful Battersea fixture a year before.
Buemi, bruised and psychologically still recovering from his last-minute heartbreak at Le Mans in 2016, retreated for the summer but came back arguably even stronger as a driver overall.