"When you have done it once, you then push the limits again to do it even better."
That's not the ego-fuelled whimsy of an adrenalin pumped racing driver but the matter-of-fact articulation of Formula E's sporting director Frederic Espinos as he chats to The Race in his usual mix of animated enthusiasm.
The hands start to whir a bit as we look out over the London ExCeL Arena pitlane, yet part of Espinos's brain is already focused on the Tempelhof Airport in Berlin.
This is because later this weekend, he and the various teams he oversees, along with Formula E track overlay manager Agus Delicado Zomeno, will be in a race against the clock.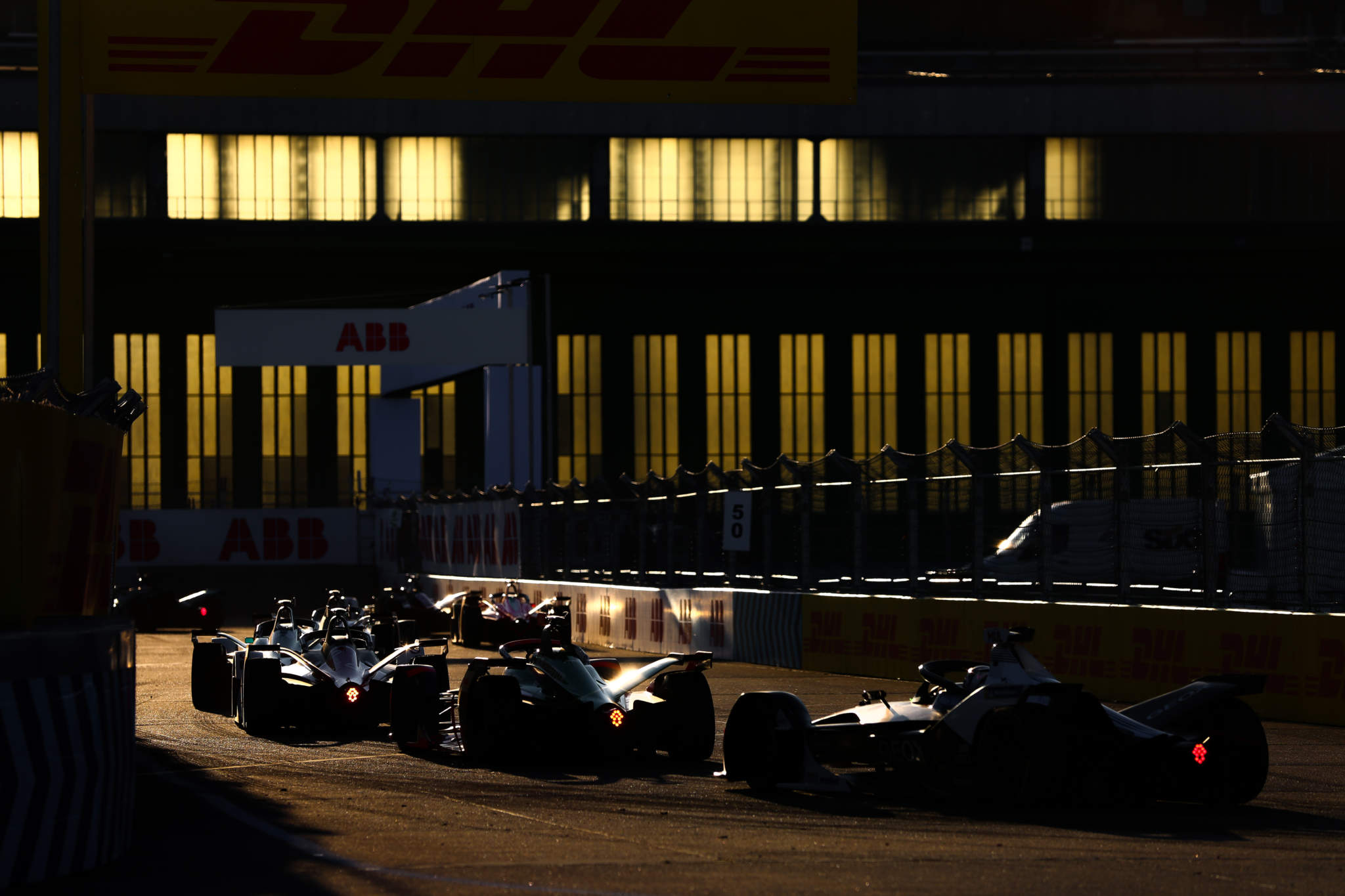 It will commence on Saturday afternoon after the initial race of the finale weekend, as they set to work on transforming the standard 1.463-mile Tempelhof track into a reversed version in time for Sunday's free practice session just 17 hours later.
Trim three hours off for the official homologation and checks and its 15 hours at most.
Sounds straightforward doesn't it? It isn't.
Although at the same venue, the two distinct tracks both have to pass all the safety parameters to the letter.
Blocks, walls, fences, caballing and Tecpro barriers have to be moved and re-profiled. It is a mammoth job which tested Formula E Operations and its suppliers mettle last season when it had over a day to do it. Now the collective has essentially half of that time.
"We all noticed last year that doing the track in two different directions, it's two completely different tracks," says Espinos. "That sounds obvious but in regards to energy consumption it is especially vital for the sporting way.
"We really wanted for the final of the championship to go until the last race with an interesting story.
"So we try to see with all our suppliers and once again, it's led by Agus and me, to see how we can reduce everything."
Come Saturday evening after the celebratory ticker-tape is swept away, the forklift trucks will move in.
They will modify the majority of the openings at corners and change the required debris panels for TV, marshals and photographers.
This is all above and beyond what was completed last August with extra debris fencing sourced which will be pre-installed before being put into the precise position.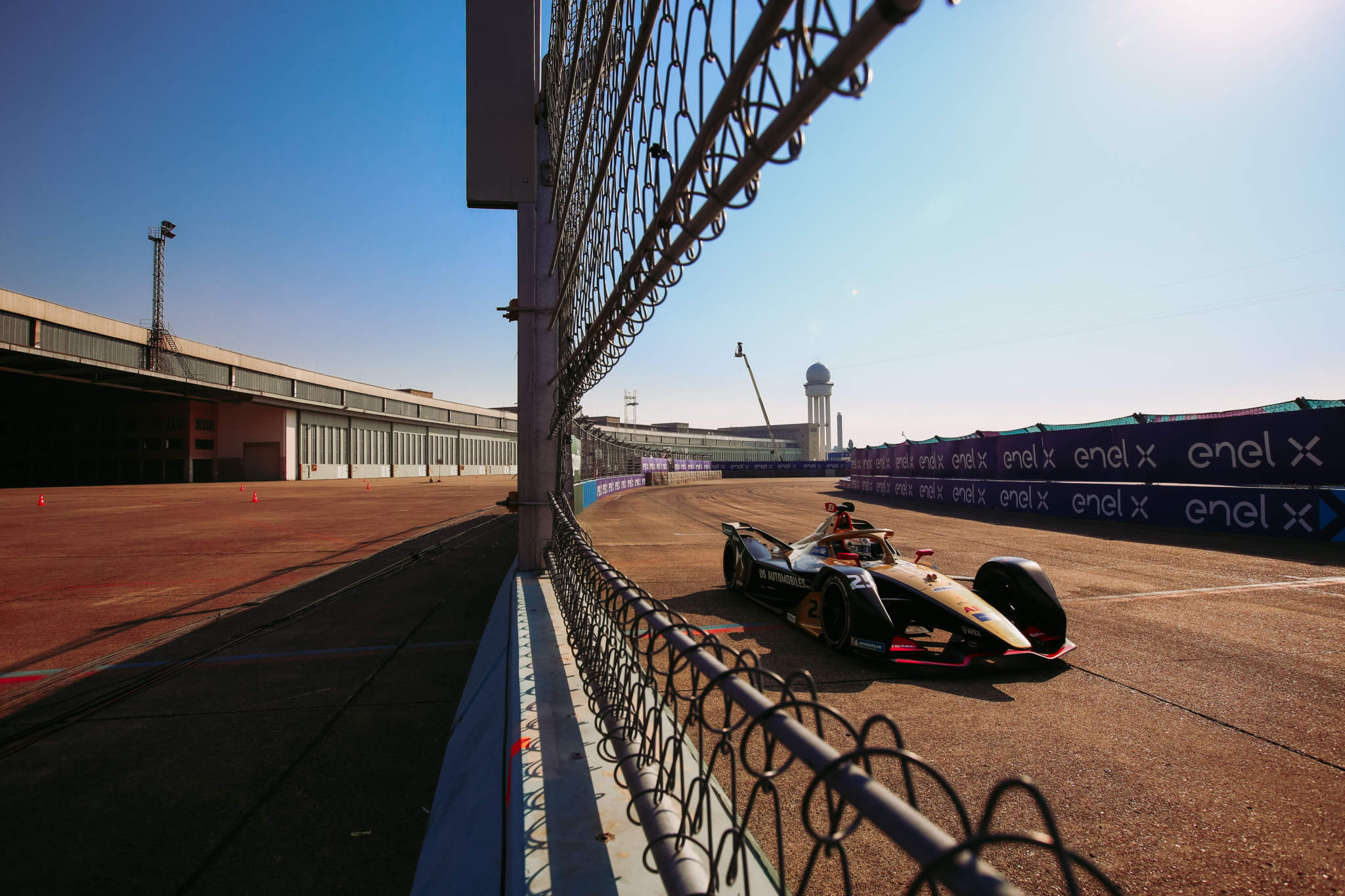 The kerbing will also be built up ahead of the weekend so that it can effectively slot into the new apexes. This includes all kerb transitions throughout the 13-corner circuit.
Additional Tecpro barriers have also been brought in and will change throughout the track from Saturday to Sunday.
"The big work is of course the walls, the fence and the kerbs," says Espinos.
"We have to move some walls, we have to move some fences, we have to move all the kerbs a lot, we have to move most stuff!"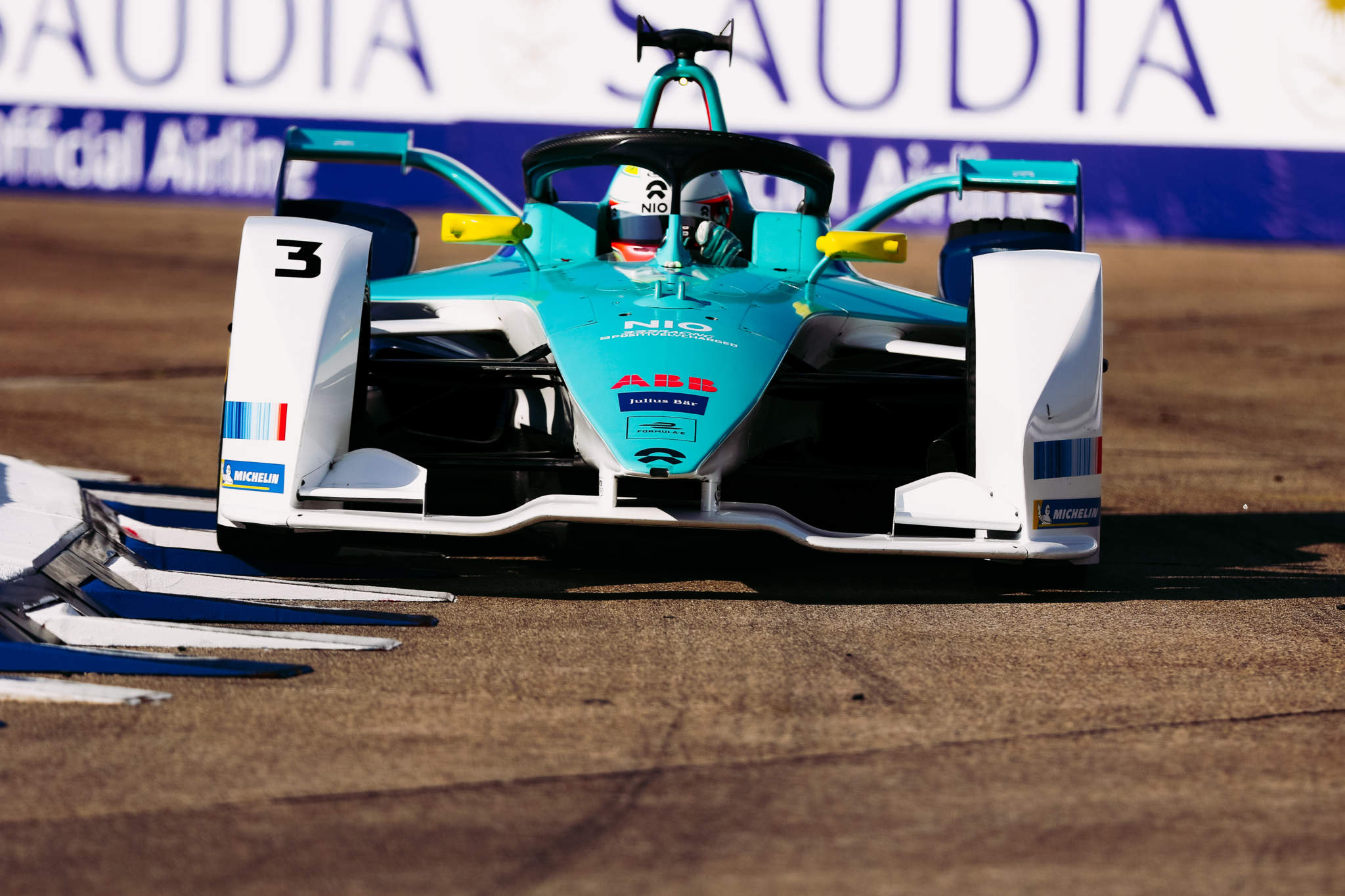 Quite apart from the track itself, from a sporting sense there is also the media and branding requirements that are numerous.
This includes shifting the massive amount of track branding and also painting the grid, start-line, pit entry/exit and the all-important attack mode area which will be different from Saturday.
That is just some of the workload but Espinos admits there are "a thousand other things in addition too".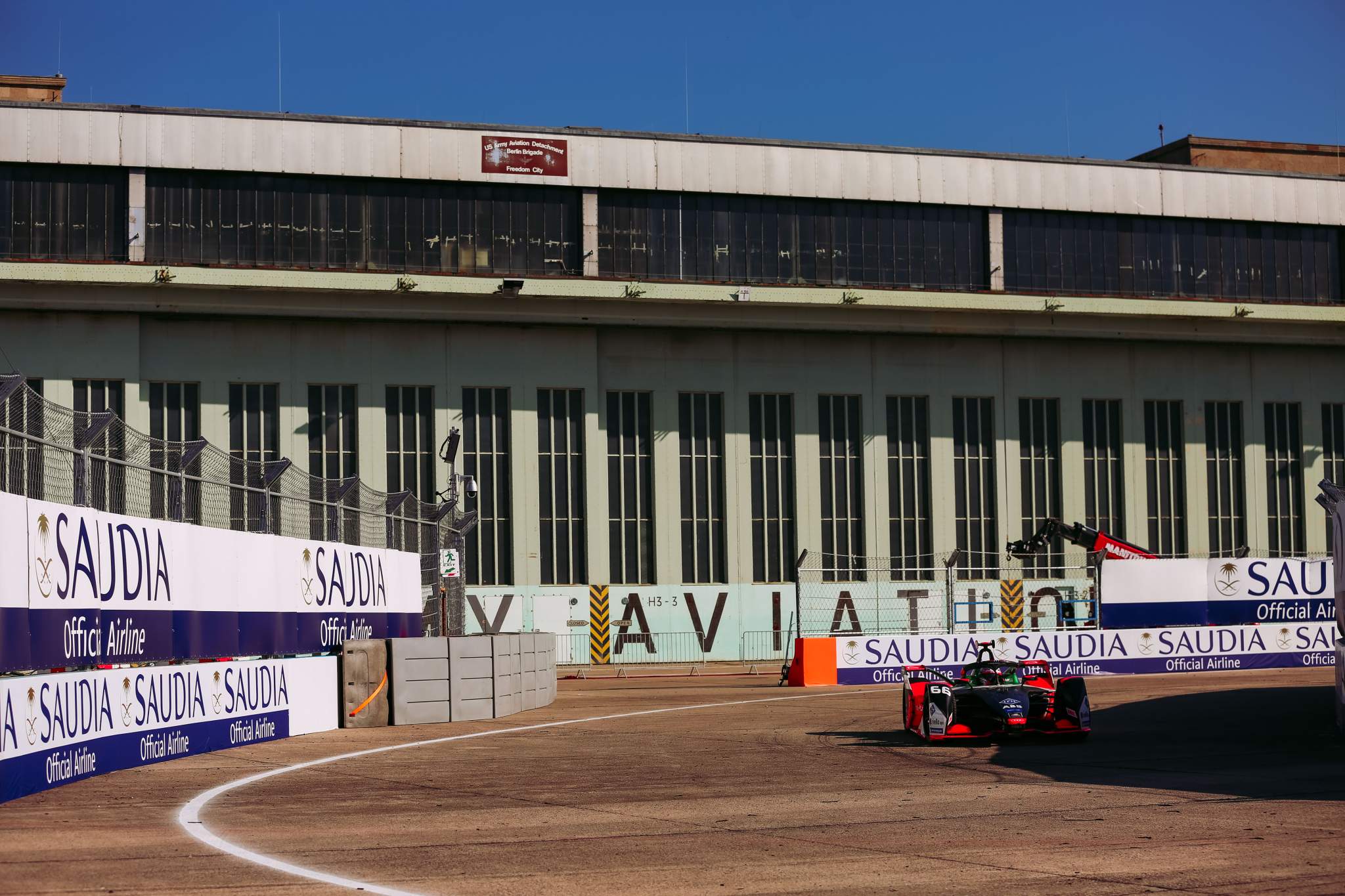 The crucial part of ensuring everything is complete for the final FIA sign-off is that unlike previous double-headers this season, which have all taken part on the same configuration, two free practice sessions have to take place on race day.
"That means we have to be on top of everything and that is even before we factor in the TV slot that we have to respect also," says Espinos.
This alludes to 3.30pm start on Sunday which is the preferred slot for the German Sat-1 broadcaster.
"So finally, we have 15 hours to change the track," he continues.
"And so we sit again with all our suppliers and with everyone and say 'right, we have to do it all in 15 hours or less, no extra time and little margin'."
This, Espinos feels, is the aspect that those orchestrating and working on the project will thrive upon.
It has never really been done before at world championship level to this degree and it is another innovation exclusive to Formula E.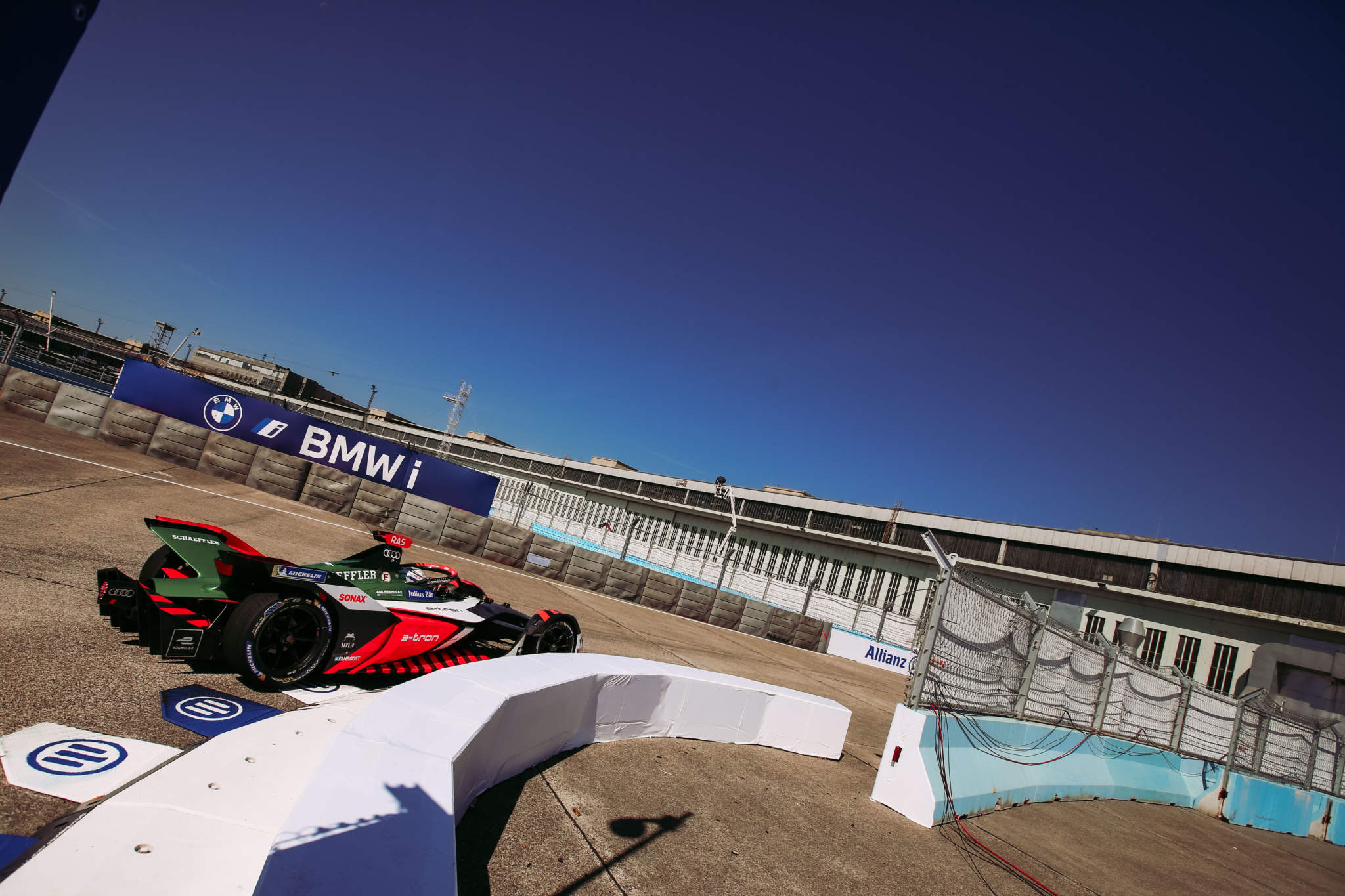 "We are working in close cooperation with the FIA," says Espinos, who formerly held a similar position with the governing body before joining Formula E Operations in 2018.
"So this is why it's possible to do it. Strong collaboration, detailed planning and a will to make things happen.
"I think these are the key of everything."