Sebastien Buemi is Formula E's most successful driver, with 13 E-Prix wins from 61 starts, the 2015/16 title, 14 pole positions and 13 other podium appearances. He is also the second highest points scorer with 726 accrued, trailing only Lucas di Grassi there.
Of the five Formula E championships run since 2014, Buemi has been in contention for four of them at the final race.
His analytical and dedicated approach to Formula E has meant he emerged as one of the top performers and in recent seasons has been coveted by several teams – though he has remained loyal to the e.dams-run squad throughout FE history so far, from its Renault era through to its current Nissan guise.
But which wins does Buemi rate as his best, or favourite, successes? He counted them down for The Race – and we gave our verdict on the significance of each performance too.
3. Monaco 2017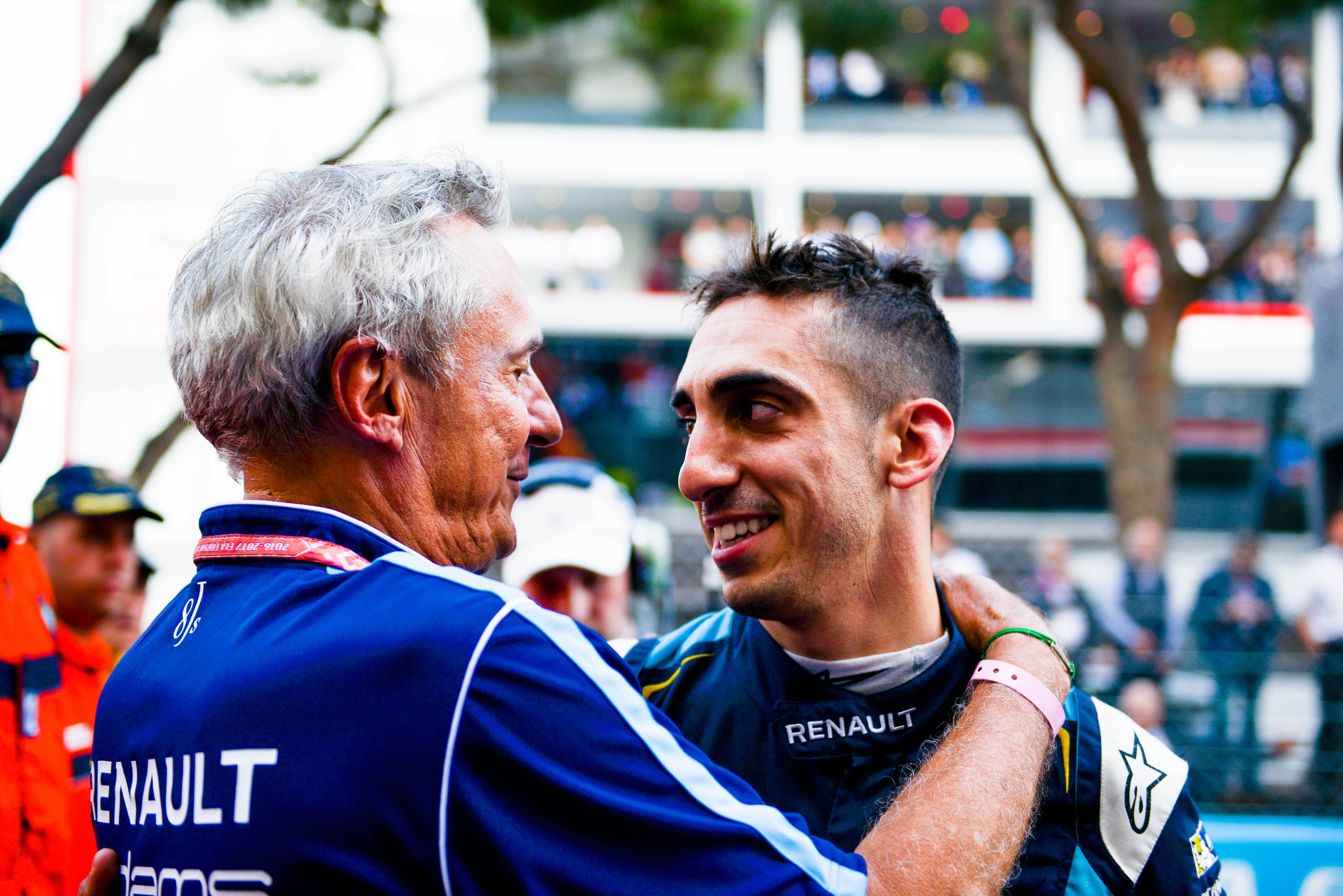 Buemi says: "I would say Monaco in 2017 because Monaco is special. So the second time I won Monaco, in season three, this is a bit better than the Paris one [a week later].
"We were still at the beginning of the energy management in 2015 but in 2017 it was even tougher because teams had new powertrains and that was the season I won most of the races but still lost the title.
"Trying to understand that is not easy even now but you move on and look forward.
Buemi is Formula E's Mr Monaco. His performances there have been sublime
"Lucas was on me through the last part of the race so there was a lot of pressure right to the chequered flag. Sometimes these wins are special because you have to work super hard for them.
"Also [team boss] Jean-Paul [Driot] loved winning at Monaco and I can remember those podiums and the way we enjoyed them together, it was nice. Especially in Monaco because of the Formula 1 side of things too.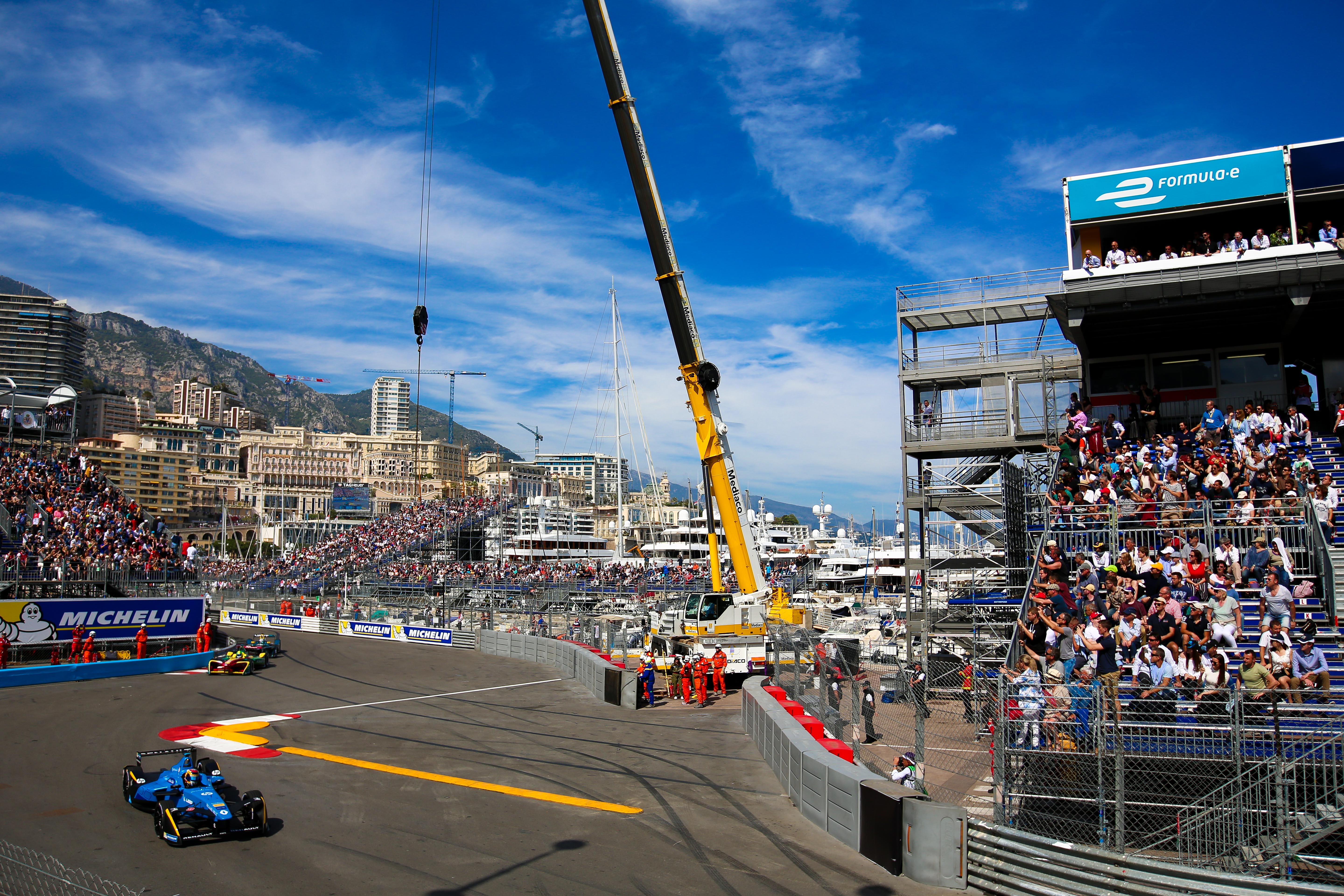 "It's very smooth and it's pretty big compared to what we are used to in terms of how wide it is, other than Turn 1 [Ste Devote]. But then on the other hand the track is very short, which makes everything difficult – because a small one tenth there makes a massive difference on the grid.
"Those two times I had pole position and I won were perfect days. Clearly we have something, we have a set-up that actually works very well at Monaco.
"He [Driot] also enjoyed the Paris win in 2017 too because he had a place right near the Les Invalides track so it was a true home race. Nice memories."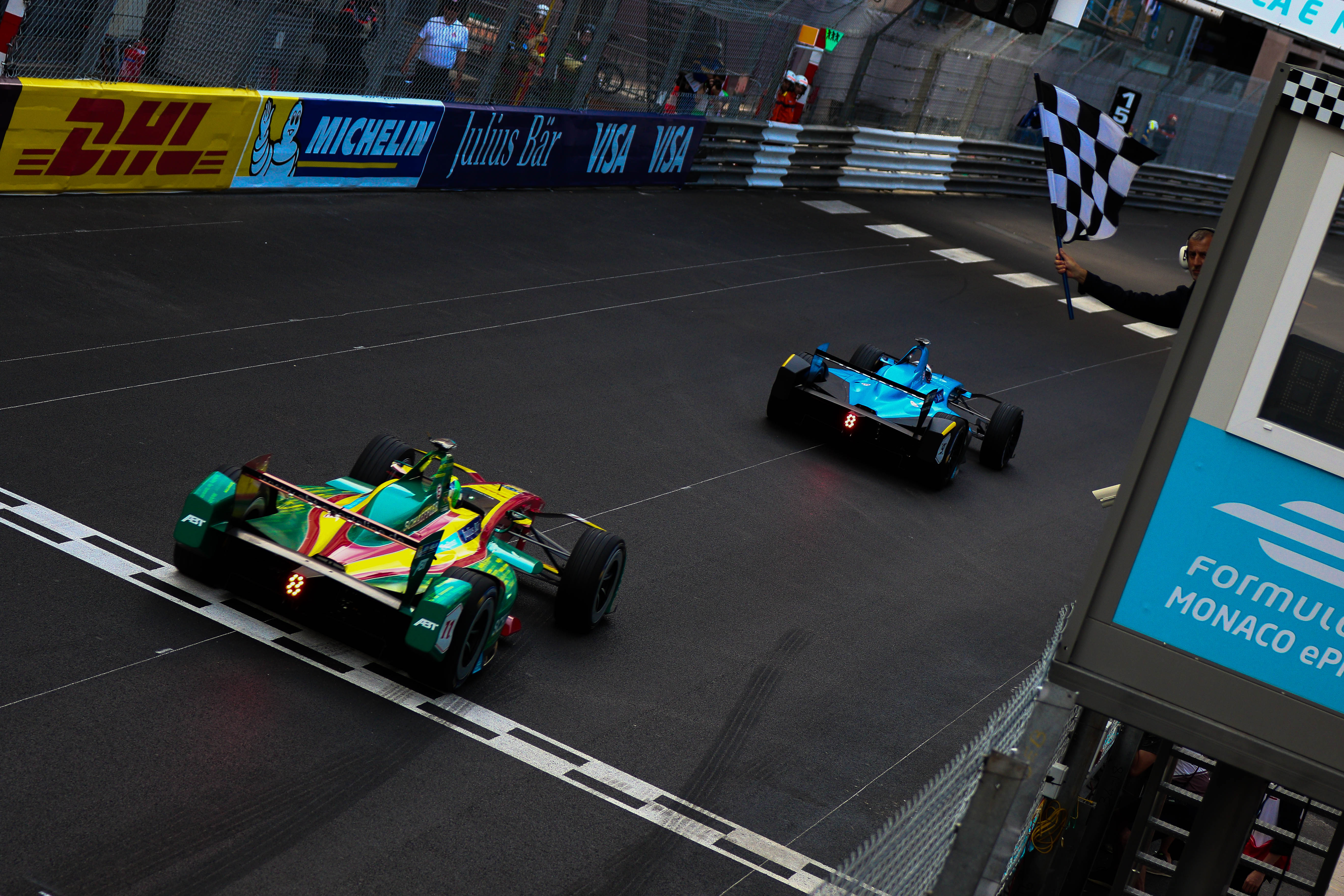 We say: It looked calm and collected but on the shortened (most say unnecessarily so) Monaco Formula E track serenity is in short supply.
Buemi is Formula E's Mr Monaco and he deserves that moniker because his performances there have been sublime.
The 2015 and 2017 wins there look similar on paper but his 2017 win is rightly lauded because he contended with arch nemesis di Grassi for every metre of the race even though he initially pulled out a mighty gap.
The management of his race was second to none but his second car that afternoon was mismatched to the extra rubber laid down in the first portion of the race.
This, combined with di Grassi optimising his software on his Abt Audi, meant a tense and dramatic finish with a race to the flag that Buemi won by 0.3s.
2. Punta del Este 2014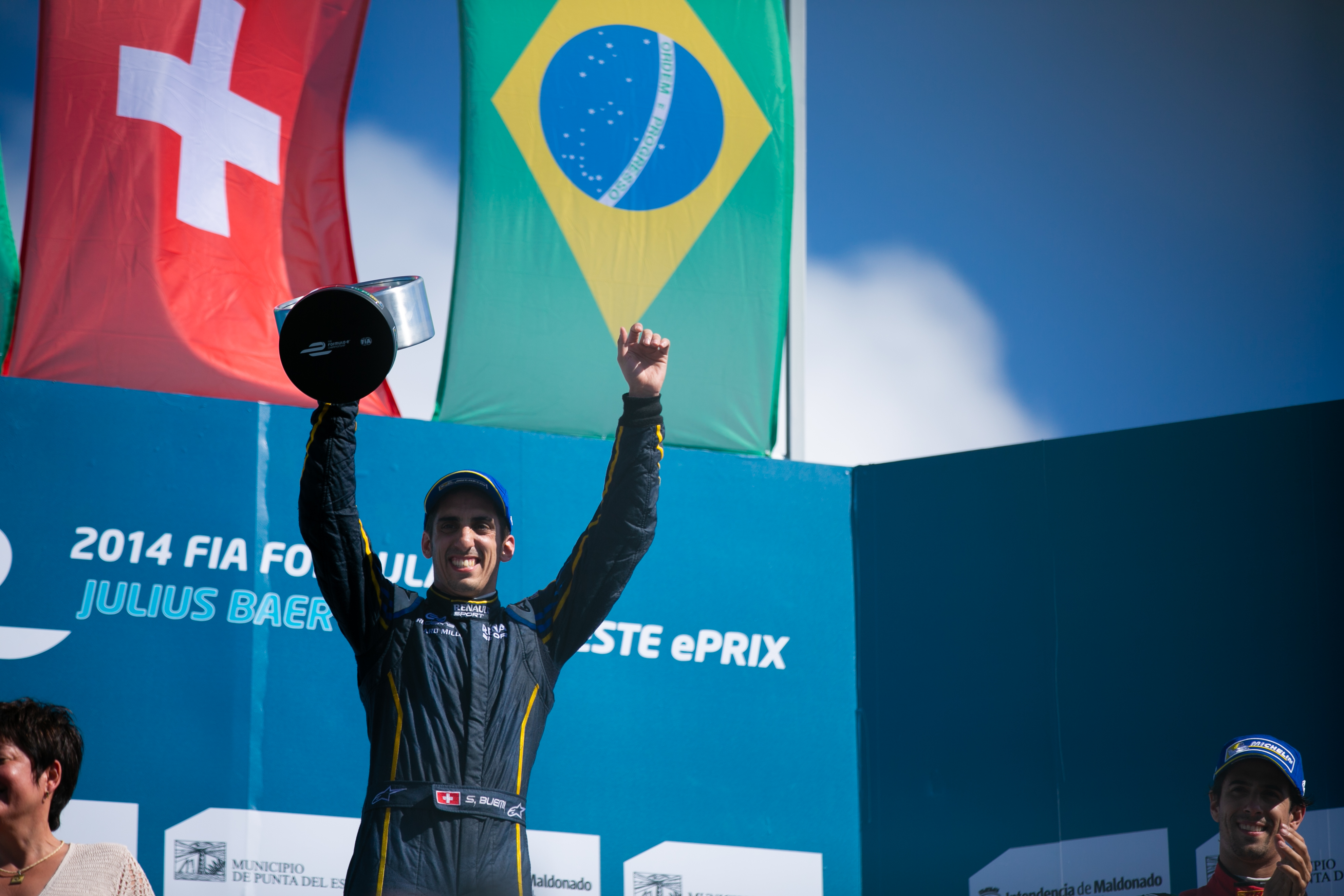 Buemi says: "Number two is actually my first Formula E victory, which was in Punta del Este in season one, just because it's the first and that is always a bit special.
"I had dominated the testing in Donington, and then had a bad weekend in Beijing [the first Formula E race].
"I had a podium in Putrajaya, Malaysia, but when you dominate like we did in winter testing you could have expected to win earlier. I mean it was only the third race [in Punta], but it was nice to basically get that first one.
"Jean-Eric [Vergne] came and got pole and [Nelson] Piquet [Jr] was also right there too but then it came down to me and JEV.
"He lost time at the pitstop I think and then the suspension broke on his car so the pressure came off a little.
"Punta was a really good track, a big challenge and to win there twice was cool because you had to take some chances there sometimes and it could be marginal."
We say: This was the first real evidence that Buemi would become the man to beat in Formula E. Although, as he says, the pace had been there from testing, a difficult two opening races still left a few questions.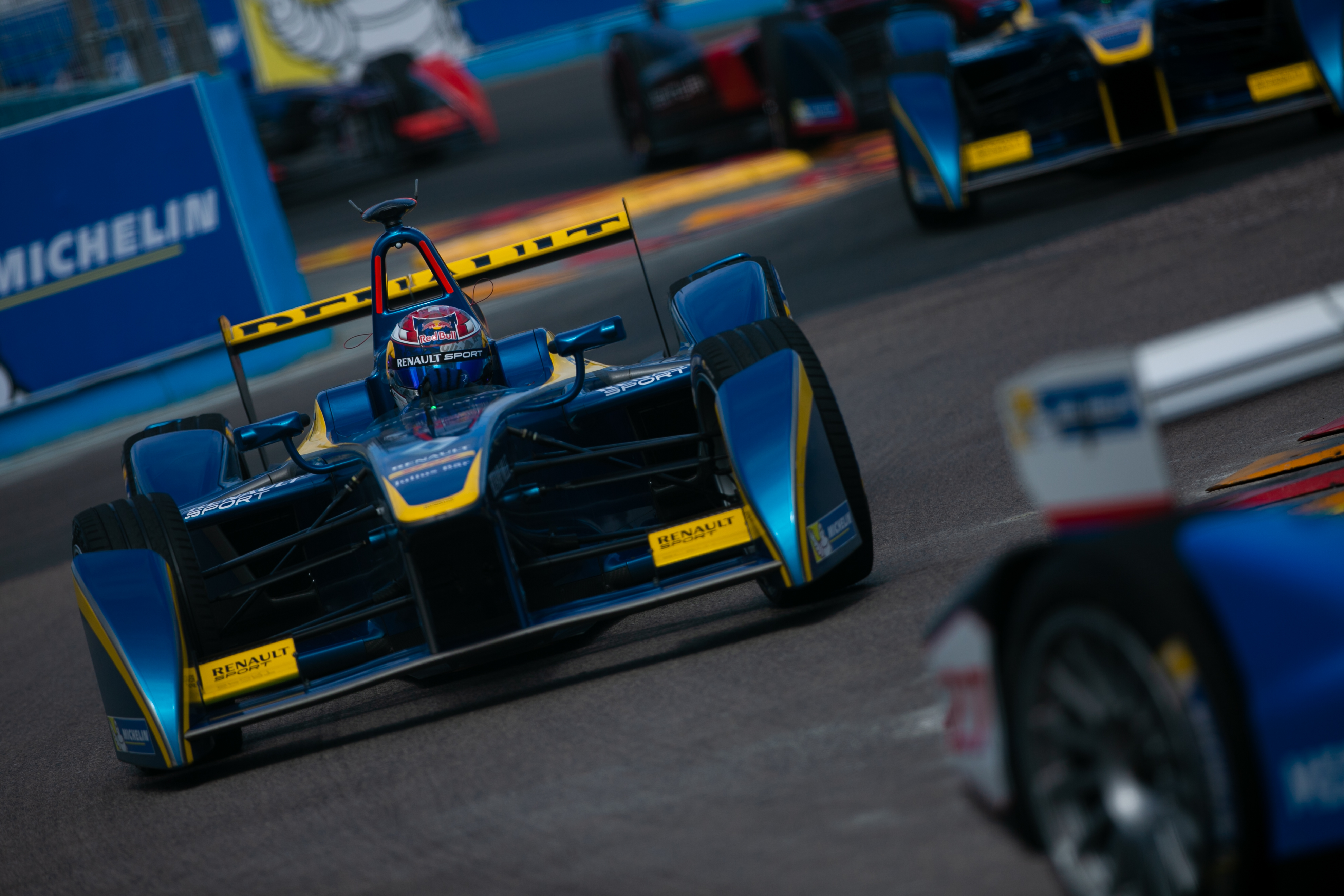 But he answered those with a deft strategy in the race and despite a dramatic lock-up at the chicane while under pressure from a meteoric Vergne, the e.dams ace soaked up the tension and took a deserved first win.
It laid down a strong foundation for a title challenge that ultimately ended with narrow defeat to Piquet in Battersea Park the following June.
1. New York race one 2019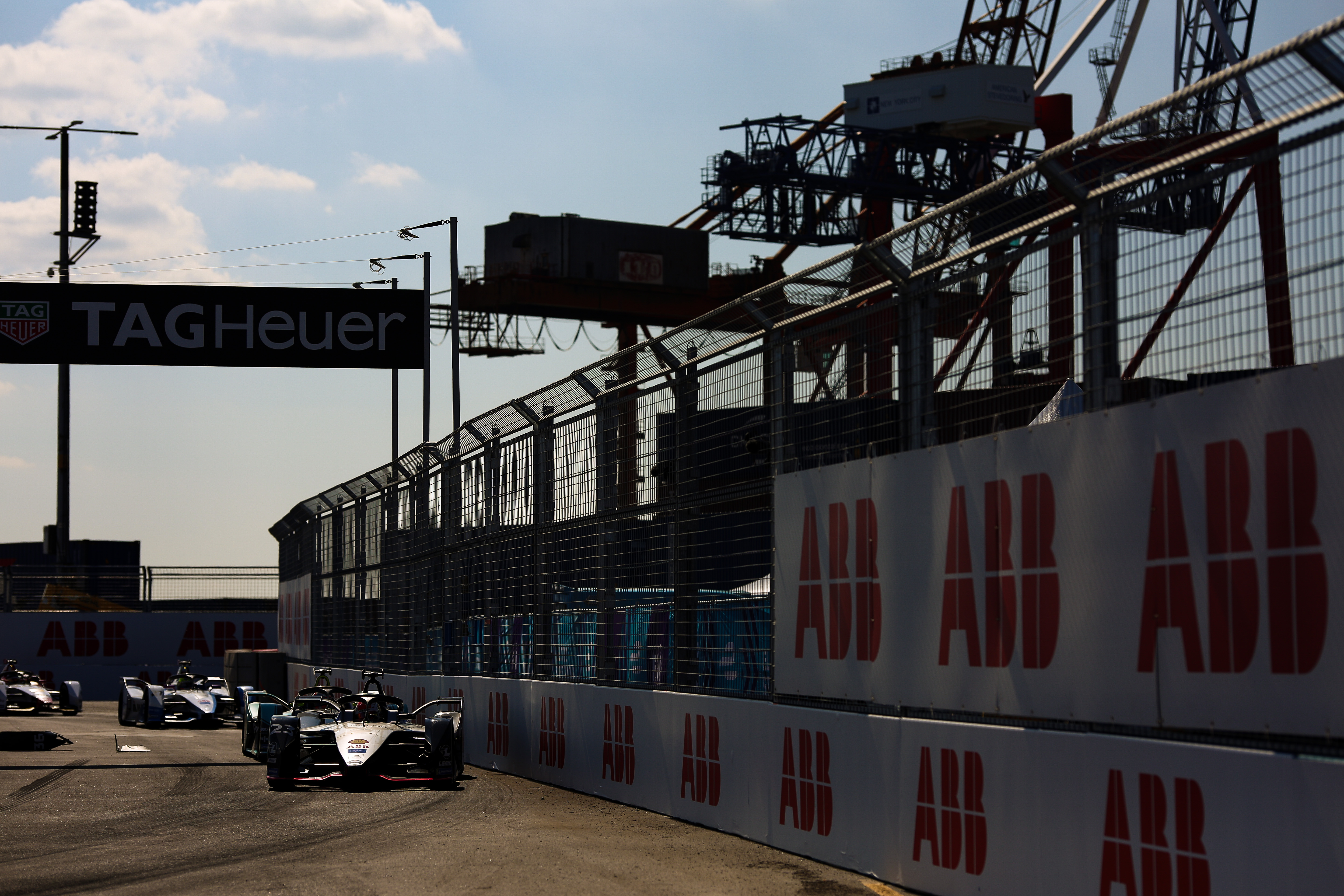 Buemi says: "I would say that the best win for me is still New York last year. It was over two years since I had won a race and we'd been through so much with Jean-Paul being ill and not being there, although I know he watched the race from the hospital.
"I wanted absolutely to win the first win for Nissan. You know when you start the relationship it's important to finally win and we managed to do this at the final event of their first year.
"So all this and the fact that it had taken so long to win again, I think makes this one very special. So I would rank New York, season five, as number one.
Outside of the team very few knew that DAMS boss Jean-Paul Driot was in a Parisian hospital and had just a fortnight left to live
"At the end you need to adapt to the rules you have, you need to adapt to the regulations and that's more or less it.
"Obviously, the attack mode is making things a bit more unpredictable, because depending on when you take it, and if there are safety cars and stuff like that you can get a little bit unlucky or not. So clearly things are a little bit more unpredictable than it used to be with that rule.
"But to be honest, it was important for us to win because we came with a very innovative powertrain and then we had those issues around it.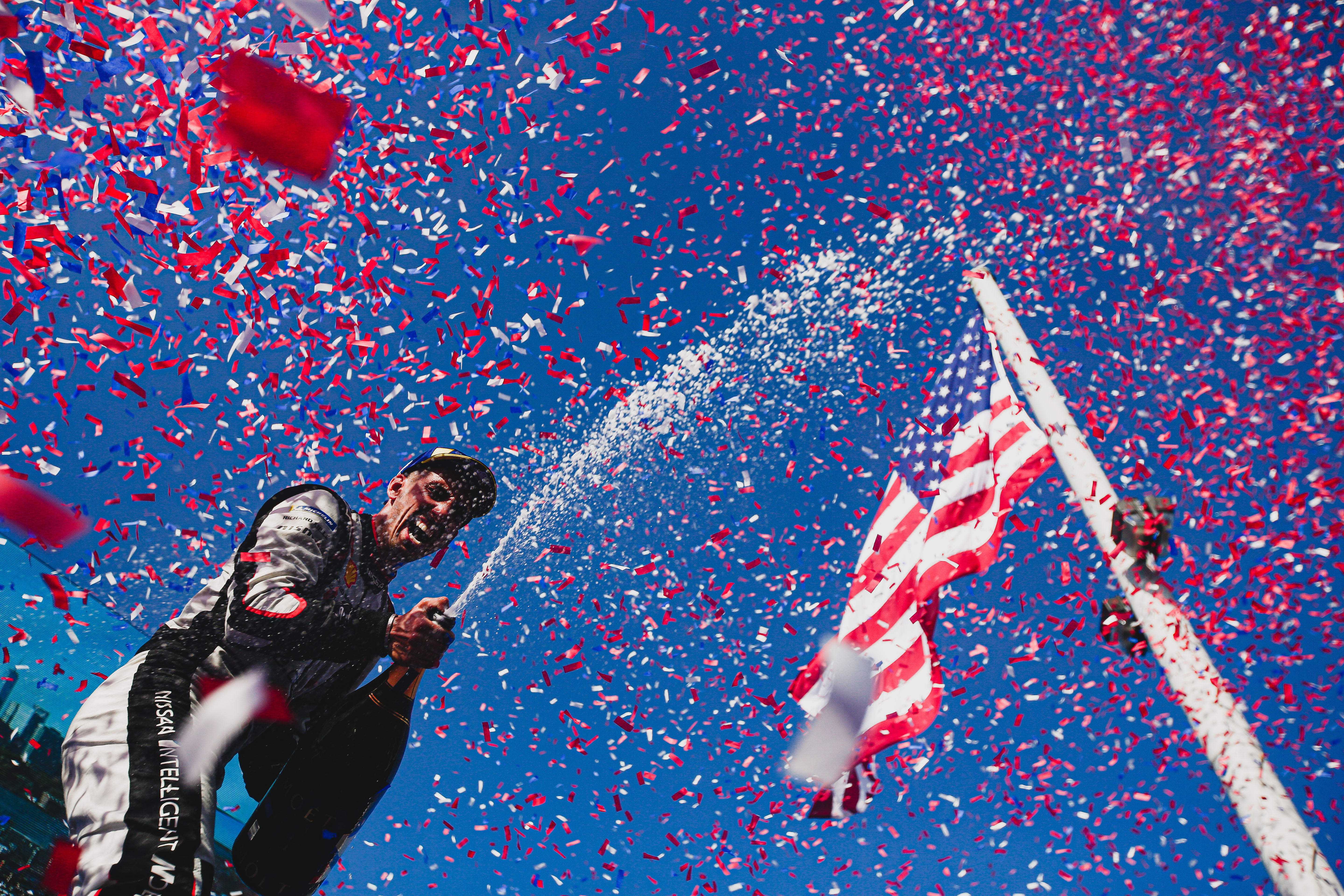 "I think in season five I should have been able to win more races, when I was leading in Sanya or in Paris, and the last few laps in New York were a big pressure for me because I was thinking this needs to go all good.
"When you have so many bad things happening in the season, I was just scared something else would happen. But in the end it was a dream end to the season considering all of the small issues I'd had, because I finished second in the championship."
We say: Understanding the context of Nissan's maiden Formula E campaign is important when ranking this win by Buemi last July.
Outside of the team very few knew that Driot was in a Parisian hospital and had just a fortnight left to live. This combined with a maelstrom of politics festooned upon the Nissan dual-MGU powertrain design and how it was being applied meant that when the first win came the pressure valve was finally released.
The granular detail of Nisan e.dams technical director Vincent Gaillardot's ingenious powertrain system is still not really known but there enough questions to render it obsolete after the New York City weekend and an FIA inspired fait accompli.
Buemi drove better than ever in the 2018-19 championship and with a little more luck in Santiago or Sanya would have won a second title.
It wasn't to be but his absolute control of the first New York City E-Prix, despite pressure from a variety of rivals, must have delivered some satisfying and emotional compensation.
Sebastien Buemi was talking to Sam Smith in his capacity as an ambassador for ABB.