A troubled Jean-Eric Vergne embarked on an arduous Planes, Trains and Automobiles style journey from Paris to Punta del Este in December 2014.
By his own admission he "didn't even know where it was" or what "this thing" (Formula E) was all about.
A few days later when he made the return journey – while there was no huge sense of revelatory fulfilment – he at least knew there was hope, a way forward for his career in motorsport.
By the time of his return journey, he had just recorded a remarkable pole position on his Formula E debut amid the sand and brilliant UV light of Punta del Este, a holiday resort dubbed the Monte Carlo of South America.
A sense of achievement was also felt by Roger Griffiths too, the then team principal of the Andretti Autosport's Formula E team.
Griffiths and his crew had been oscillating between tumult and turmoil for the preceding six months as, like all the Formula E teams in fact, they scrambled for organisation and standing. However, unlike any of the other teams they had to contend with two driver changes in three races!
Charles Pic did the last Donington test for Andretti and the first race in Beijing. He scored a decent fourth place but when he couldn't bring any cash to the door, so that door was shut.
Matthew Brabham, then an Indy Lights driver for Andretti, was drafted in for round two for Putrajaya to join Franck Montagny, who had begun brightly with a second-place finish at the Beijing opener.
Vergne had already been announced by the team initially as Brabham's replacement but then Montagny informed the team he would be unavailable for the Punta race just a few days ahead of the team landing in Uruguay.
The exact circumstances are still not clear as to what precisely occurred but in Montagny's own words to French sports newspaper L'Equipe in January 2015 that "auto sport is perhaps over for me.
"At the end of the race, I see the guy who [drug] tests signalling me. There, in my head, I understood immediately. I knew it was dead. I was ashamed."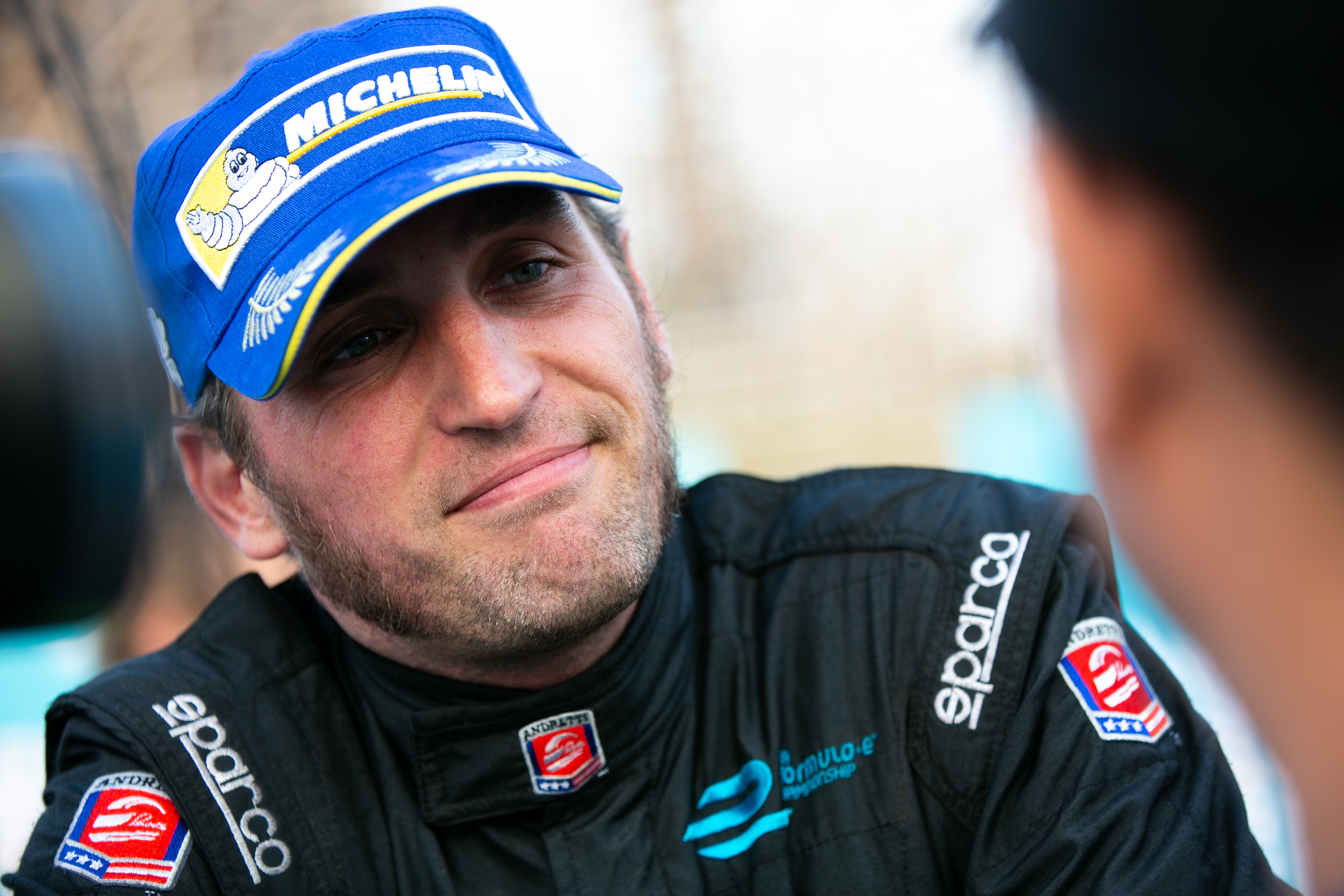 This was an apparent mea culpa for the test revealing traces of Benzoylecgonine – the primary metabolite of cocaine – which ended Montagny's career then and there.
It also sent Andretti scrambling and it had little option but to extend Brabham's deal and essentially re-build the team.
"You know, I was going back through all the stuff and when I looked at the itinerary for Punta all of Franck's travel details were on there," says Griffiths.
"So it was literally a case of landing in Punta to discover that your number one driver couldn't make it for a bit of a hot reason."
One man to also react quickly had been Julian Jakobi, manager of Vergne, and a man who knew an opportunity when he saw one.
In the midst of getting a Ferrari sim deal together for his client Jakobi was already well-positioned in Formula E through his and his companies representation of Sebastien Buemi, Lucas di Grassi and others.
Vergne was scrambled at the last minute to replace Montagny, who had mostly kept details of his embarrassing issues to himself, although rumour quickly spread through the Punta paddock.
"I'd just taken him (Vergne) on and I sent him down there (to Punta) but he was really pretty low," remembers Jakobi.
"He didn't know what Formula E was I think, but I arranged with (Andretti's executive vice-president) JF Thormann and Michael (Andretti) a drive and he stuck it on pole and built his career up from there really."
Vergne didn't have the opportunity to even do any simulator work so arrived in South America for "a baptism of fire," according to Griffiths.
"Fortunately one of our crew guys at the track, Dan Rosenau, was actually really good at doing seat fits, as good as some of the professional companies, so that worked in situ and we were able to get JEV sorted quickly."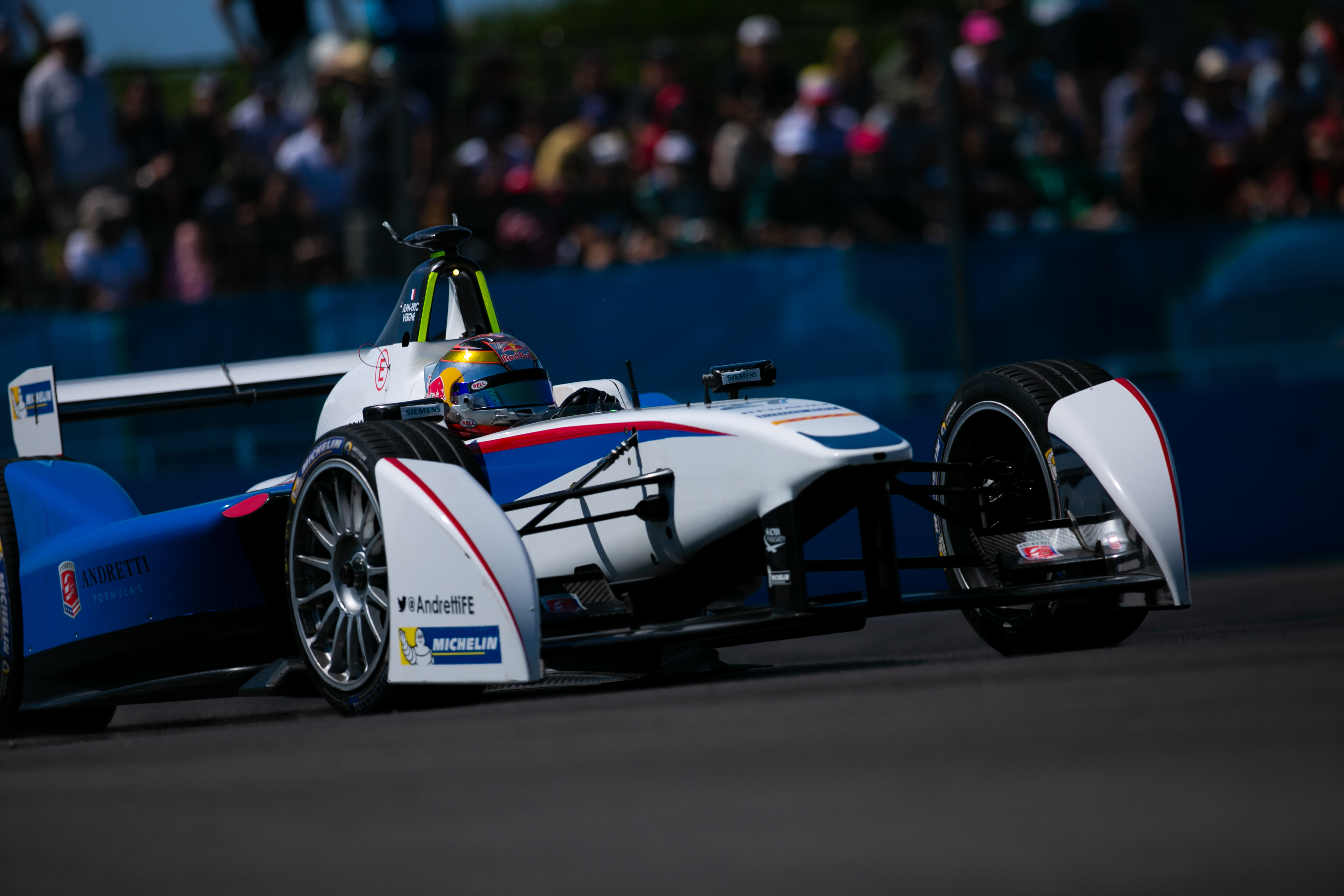 Although ill-prepared Vergne was able to get up and running quickly largely thanks to having the experienced Robin Gearing as his race engineer.
"He's a super experienced guy, having worked in Formula 1 and been a senior engineer at (then Andretti tech partner Wirth Research) and he was the right sort of person to pair with JEV," says Griffiths.
"Robin was very methodical, very calm, didn't get flustered by anything. JEV could be a bit emotional at times, but the two of them hit it off quite well."
So the first time Vergne had ever driven a Formula E car was when he drove out of the Punta pitlane for the shakedown session on Friday afternoon, just 24 hours on from landing in nearby Montevideo.
"I was a bit skeptical about it because I had no preparation at all," says Vergne.
"Vergne did a sensational lap in Super Pole, one of those where you do a double-take at the timing screens" :: Roger Griffiths
"I actually felt like I was going into a trap after my F1 days, even though the season had finished on a high with lots of points and everyone said I shouldn't have left after outscoring my teammate (Daniil Kvyat).
"But straight away I met some cool guys there (at Andretti) and my mentality changed. I had nothing to lose and I just did what I could even though all the eyes were on me because I was the guy coming straight from Formula 1."
There were a few rookie errors from Vergne, just simple mistakes of dropping the car "because he'd never driven it before, but he got through those quickly," according to Griffiths.
"He drove out the pitlane in one of the practice sessions and commented that the car felt down on power compared to the other one. And of course, when we got the car back we realised he'd driven it out on shakedown mode, at 110kw as opposed to 150."
These slight errors were expected though and after a few exploratory laps, Vergne was bang on the pace placing sixth fastest in Free Practice 1.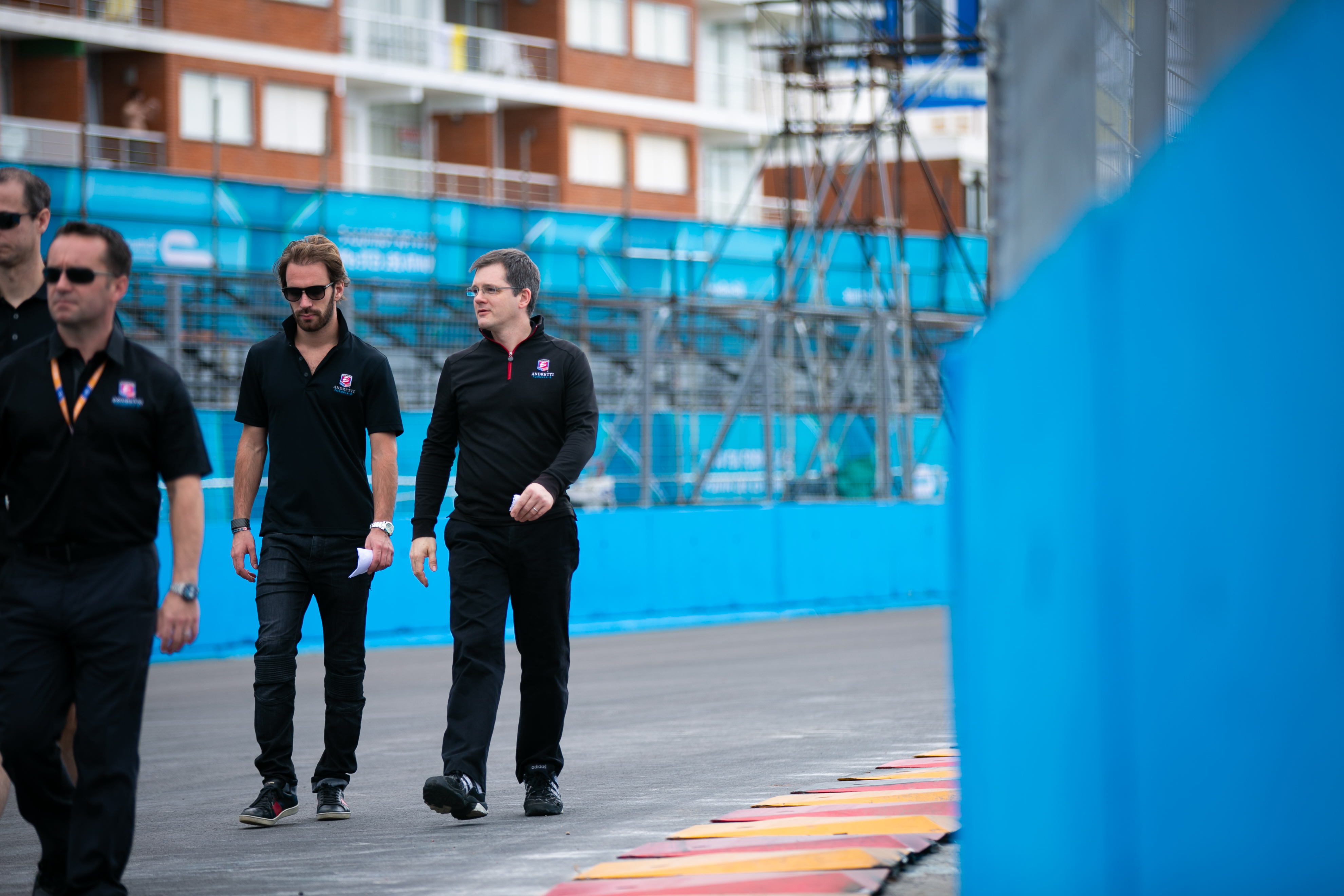 A more difficult second practice session meant Vergne was behind teammate Brabham but by qualifying the rookie was out to impress.
"He did a sensational lap in Super Pole, one of those where you do a double-take at the timing screens," recalls Griffiths.
"I remember it like yesterday," adds Vergne.
"Michael (Andretti) came to me just before qualifying and said: 'If you go in to the top ten I will sign you for the rest of the season.'
"Straight away Julian texted or called Michael and it was like 'now I am in trouble with your manager!'
Beyond the light-hearted nature there became the real possibility that Vergne would also get an Indycar outing in 2015, something which ultimately failed to materialise.
For Vergne, still then only 24 years of age, that disappointment was soon absorbed and replaced with satisfaction after a stellar debut had brought a re-birth in his career
"It was close to happening but some things got in the way, some political things I think," reckons Vergne.
Back in Punta, Vergne got a sloppy start away from pole and lost the lead to a resurgent Nelson Piquet Jnr but re-took it mid-way through the race.
"We did a little bit of energy management work in the two free practice sessions; not that any of us really knew much about it. But we had no idea as to whether he was going to be good, bad or indifferent at saving energy," says Griffiths.
"There was also the car change and initially he was relatively slow in the practices. But we'd been practising and I think over the course of the weekend we shaved something like seven seconds off his car change time."
Still, Vergne had a shot at victory and was latched on to Sebastien Buemi's tail in the closing stages when disaster struck.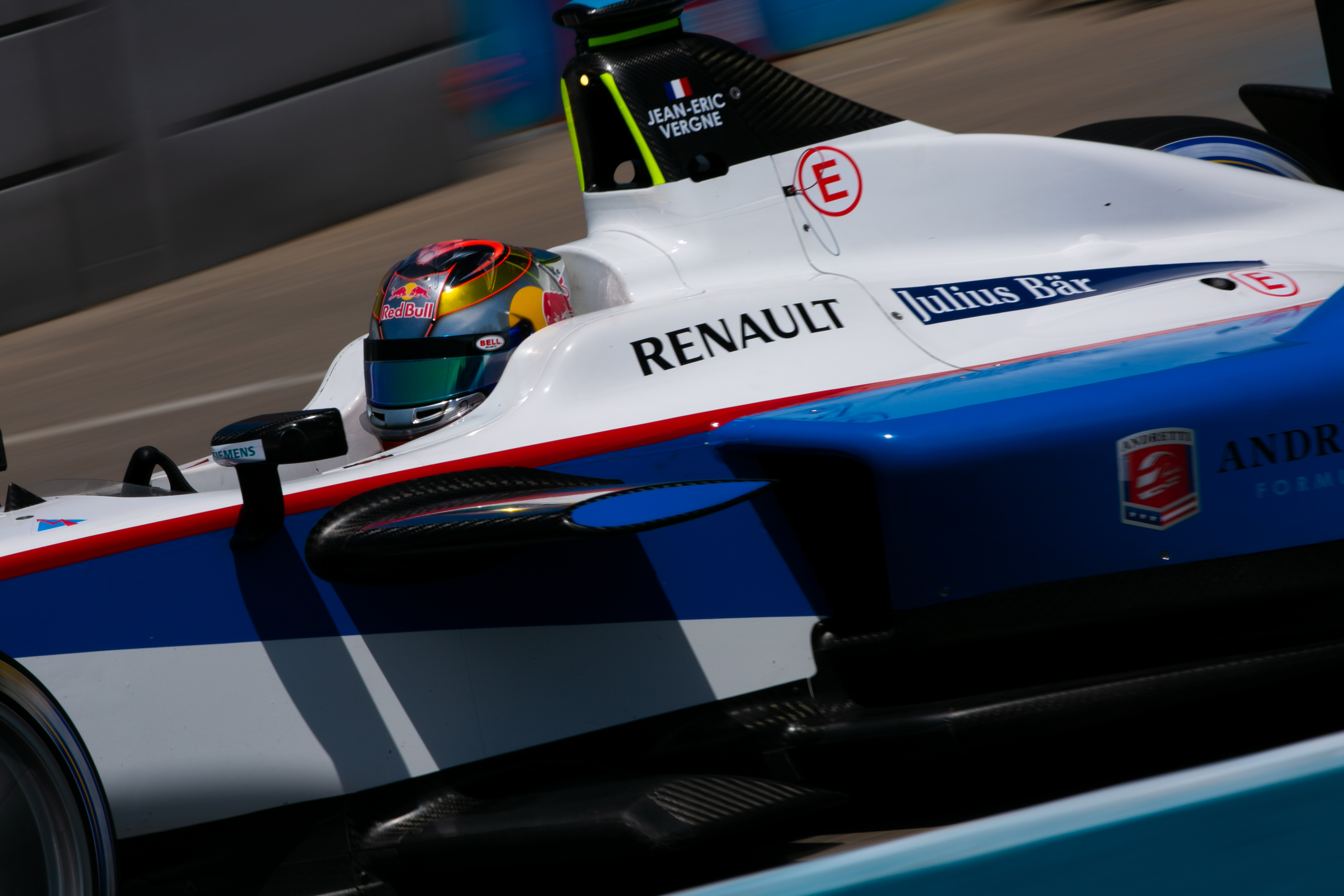 The bottom ball joint of the front suspension was a well-known weak point on the Spark-Renault, as were the wishbones, and the joint gave out over some seriously abrasive temporary kerbs.
These were all subsequently upgraded by Spark at a later date, with more adequate strength on abrasive street tracks favoured by Formula E.
"A lot of people were saying that JEV wasn't going to make it on energy, that he was too quick and used up too much," says Griffiths.
"But he was right there on energy, so had he not failed he would have challenged Buemi and we had enough to get him to the end and he could well have won it.
For Vergne, still then only 24 years of age, that disappointment was soon absorbed and replaced with satisfaction after a stellar debut had brought a re-birth in his career.
"It just felt good to be racing for real pleasure in something so different and even though I might not have really known it at this time, it was something for me to look forward to outside of F1," he recounts.
Vergne would see out the season with Andretti and although a win eluded him, he took two podiums at Long Beach and Battersea Park, as well as two further poles at Miami and Moscow on his way to seventh place in the standings.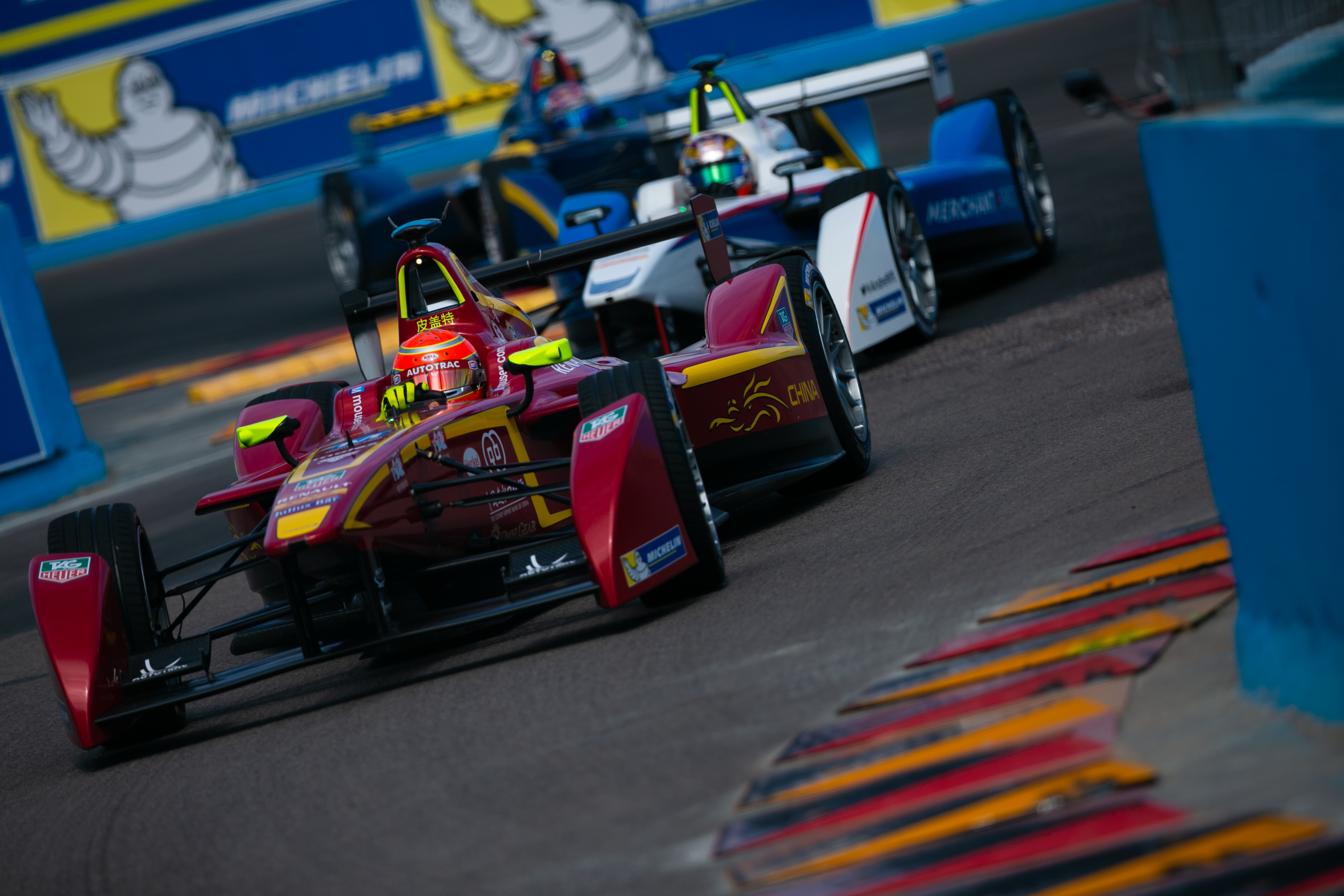 His time at Andretti though was cut short as by May of 2015 he was in deep discussions with DS and Virgin about a move to be Sam Bird's partner for 2015-16.
"He said to me only last year that one of the mistakes that he made is that he should have stayed at Andretti for a second season," says Griffiths.
"And you wonder about the pairing of him and Robin Frijns and how that would have worked out, even in what was the season one car."
There was also a delicious ironic circumstance to the Punta del Este weekend when Helmut Marko walked into the paddock
The Red Bull kingmaker was visiting on a post-F1 season fact-gathering exercise. He briefly and tacitly meandered through the sand-dappled paddock but didn't stay long enough to see former F1 charges Buemi and Vergne making the headlines amid their brave new worlds.