Edoardo Mortara is among a number of Formula E drivers jeopardising their health to fit in with the championship's weight rules.
The Race can reveal that drivers including Mortara, Andre Lotterer, Lucas di Grassi and Oliver Rowland are being forced to adopt extreme diets to reduce natural body mass in attempts to hit the minimum weight limit.
Article 5.1 of the current technical regulations state only that cars be at a minimum of 900kg, including the driver, 'at all times during the event'.
Additionally, the rules dictate that 'the weight distribution must be from 37.5% to 39.5% for the front, controlled during the homologation of the car and at any time during a meeting (without driver).'
This benefits smaller and lighter drivers, who are able to apply enough ballast within their cars to ensure advantageous weight distribution within the allowable range. Drivers broadly span 65-80 kg with their full kit on, with a seat coming in at 8-10 kg.
Larger drivers are only able to use small amounts of ballast, if at all, meaning they mostly don't have the ability to move the weight distribution forward or rearward.
Shorter drivers are also known to be able to move their own centre of gravity forward in the seat and benefit from better weight distribution.
One driver who has suffered issues with getting down to a competitive weight is ROKiT Venturi Racing's Mortara, who has striven to manage his weight in order to try and minimise the inherent disadvantages of a larger frame.
"I'm not asking actually to have an advantage, I'm not like that," Mortara told The Race.
"In the end what is disturbing me quite a lot with having no weight rules, like in Formula E, is that you should not be able to get an advantage with the drivers, with the human side let's say.
"You should try to make the difference with the technical; if you build, like, a better powertrain, more efficient, this is really what Formula E should be. You shouldn't get an advantage by choosing a driver that is heavier or lighter."
Mortara confirmed that getting down to a suitable weight in order to attempt parity with smaller drivers is having a detrimental effect on his overall physical condition.
"For me it's extremely unhealthy to be at the weight that I am now," he said.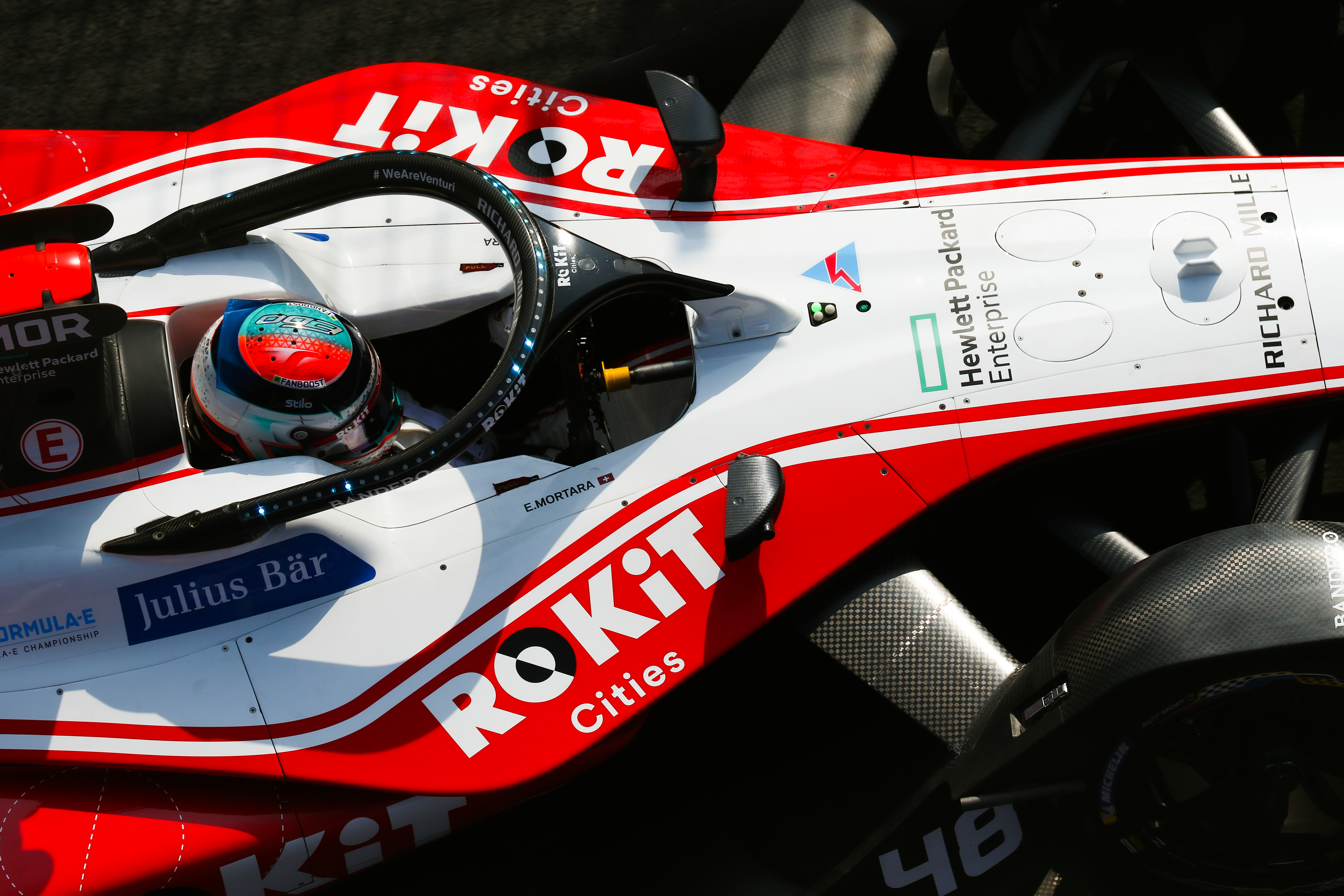 "The way you cut weight is basically quite simple, you eat less, you try to go down as much as you can with body fat, but when you don't have any more of this to lose, and I'm like at 5% body fat, at some point you have a lot of problems.
"You are always sick when you have such low body fat, basically also the skin is so light that then whenever you have hot temperatures or very low temperatures then you're not really isolated by the skin.
"On top of having a special diet, eating less and training more l every day, at race weekends I also try to dehydrate myself to lose up to one or two kilos on purpose to have less of a disadvantage."
The Race has learned that one Formula E race winner has previously raced with a weight penalty clause which fined him for every kilo that he was over a specified weight.
Next season the regulations will be expanded in an attempt to make driver weights less of an issue as Formula E will follow F1's example with a minimum 80kgs rule for the driver with "foam seat, FIA extractable seat shell and driving equipment".
"It is already a step forward from what we had in the past and I think this is something quite positive, but I don't think that this is going to change so much [for me]," said Mortara.
The ROKiT Venturi driver believes that an extra five kilogrammes would have provided 'a fairer way' for larger drivers to have a more level playing field next season.
"I think that it would have been possible to make a five kilos increase on the 80 kilos without causing major changes, and this would have made a big difference for some of us," he said.
"At least I will be at the same level as the others, so there will be no performance penalty, like there is now.
"However, I will still have health problems, because in the end this is my main issue. I have to count the calories, to skip meals and I have to put extra hours on treadmills and riding bikes to achieve that 80 kilos."
Audi Sport ABT Schaeffler driver di Grassi shared Mortara's concerns but broadly supports the 2020-21 implementation of the 80kgs rule.
"I believe the 80kgs driver rule will be good for everybody in terms of weight distribution," he told The Race.
"Then the manufacturers will make the drivetrains based on the same weight, so it will fair and more competitive for the series."