As our writers continue to pick their highlights of The Race's 2021 content, our Formula E correspondent Sam Smith recalls his favourite memory outside of his own all-electric paddock. 
Slightly self-indulgent but seeing the joy on Dario Franchitti's face after taking to the Circuit de la Sarthe for the first time ever back in August was memorable.
So were his descriptions of his trip down to the track in his Ferrari Daytona!
Prior to last weekend's appearance in the Endurance Racing Legends race, Dario Franchitti's history at Le Mans was an unusual fusion of the dream-like and the metaphysical.
There wasn't so much a yearning, more a calling for Franchitti after the three-time Indianapolis 500 winner and four-time IndyCar champion was forced to hang up his helmet almost a decade ago.
He'd been at Le Mans in body several times before supporting brother Marino Franchitti in some of his six appearances at the 24 Hours. But in mind, at least his racing mind, there was still an itch there and it needed to be scratched.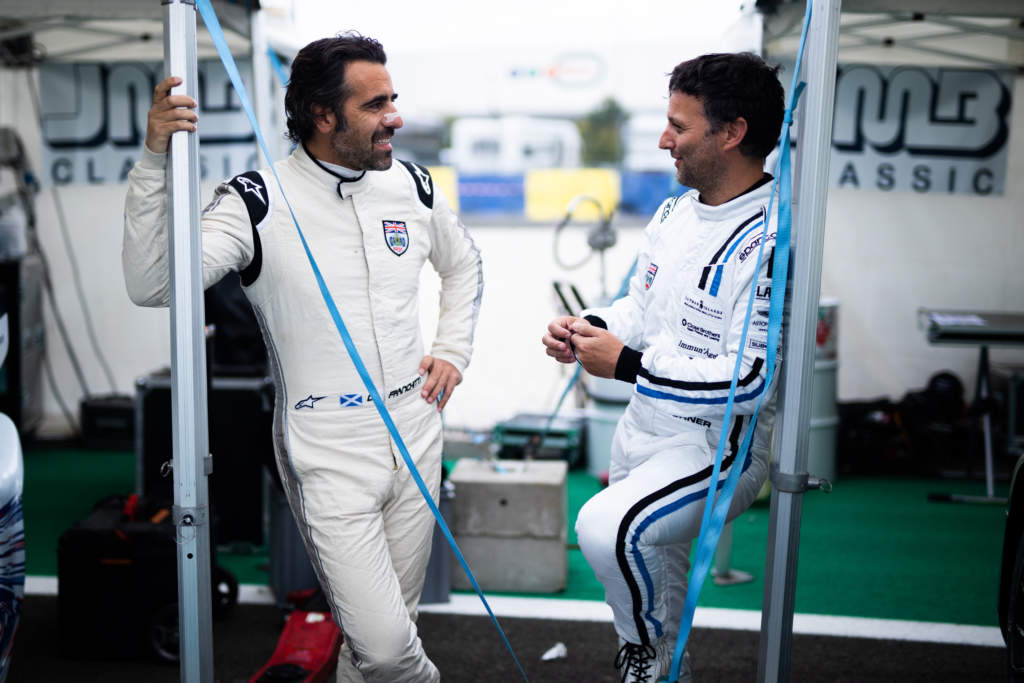 Franchitti (pictured above, left, with Darren Turner) tells The Race that he realised that as soon as he took to the track in the Aston Martin DBR9 he raced last weekend, that he had "just made the itch a lot itchier".
Outings at the 2019 Goodwood Revival and also sharing Zak Brown's Jaguar XJR-10 and 1974 3100 RS Cologne Capri at a Peter Auto classic event at Estoril last year were fun events.
While last weekend's two races on the Le Mans support bill were also "95% fun" there was also an added frisson that revisited him to quench the thirst for tackling Tertre Rouge, the Mulsanne and Arnage, locations he had dreamed of as a boy.
The back story is mostly well-known. Franchitti had a plan to race for Porsche at Le Mans in 2015, which turned out to be its victorious return to the winners' circle.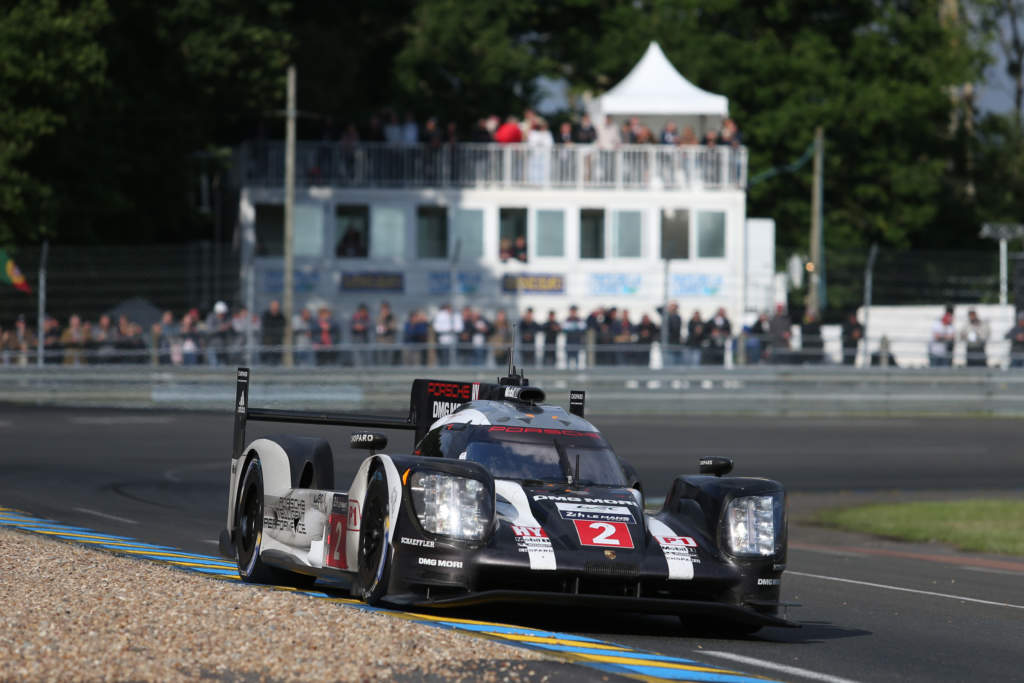 "The big possibility was for 2015 with Porsche because I knew Wolfgang Hatz [former R&D chief at Porsche AG] quite well and we eventually got something lined up in the 919 Hybrid," recalls Franchitti.
"All of a sudden the dream was going to become a reality, and it was a dream because when I was a kid I had the same romantic notions that all racing fans have, of seeing the sunset coming over Mulsanne corner and all that stuff."
That dream ended abruptly when he was forced to call time on his career after the frightful shunt at the Houston IndyCar race in October 2013.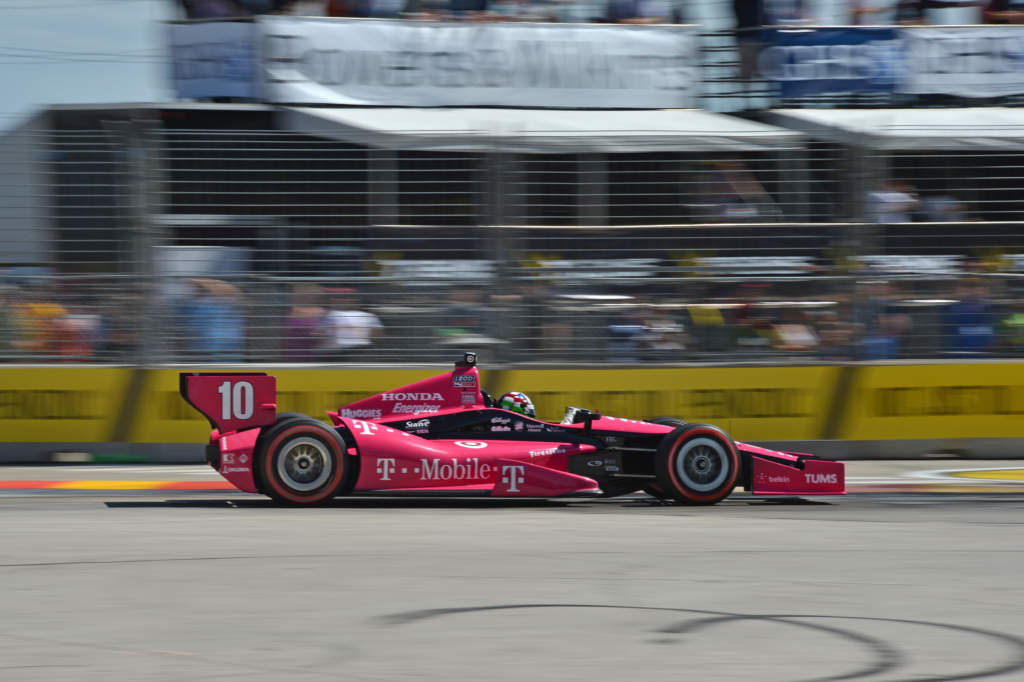 Although a competitive appearance at the 24 Hours would not be embossed on the glittering receipt of his career, Franchitti has abundant enthusiasm for most things that have wheels and race, so last weekend's two cameos on the Le Mans support bill were almost inevitable at some stage.
As a consequence, he found himself at Donington Park last month shaking down an Aston Martin DBR9 owned by great friend and fellow Scot/Italian racing fanatic Joe Macari.
"It was OK at Donington but it was in Le Mans gears and downforce so hard to gauge properly," says Franchitti.
"But as soon as I got on track at Le Mans it felt perfect.
"I've obviously never been on the circuit before but I can say with absolute sincerity that it was probably the best road course I've driven in my life.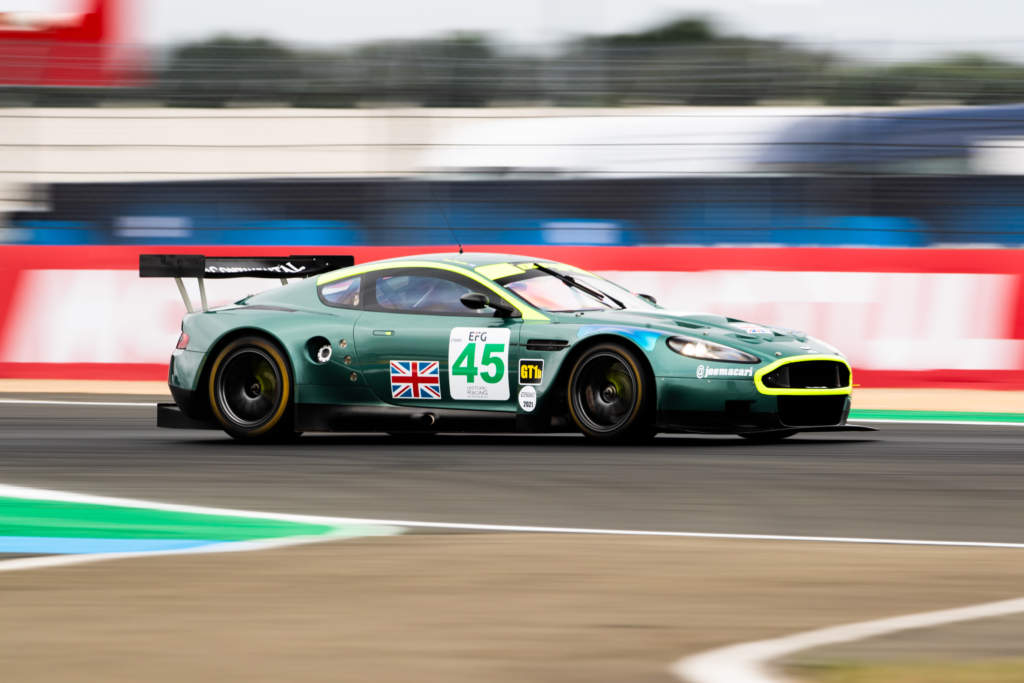 "It was just mega in the Aston, it was perfect and it kind of talks to you the whole time with every downshift you make.
"If you mess up the blip it has a bit of a word with you. If you get to the throttle too much you get power understeer, so it was all the time just talking to you."
Also talking to Franchitti, albeit 15 years prior to those Porsche chats, had been Prodrive's David Richards in a never before reported discussion about racing at Le Mans in a GT1 Aston Martin.
"I do remember talking to David Richards about driving at Le Mans one year," he says.
"But the schedule conflicts with IndyCar and being able to actually prepare properly were just not practical.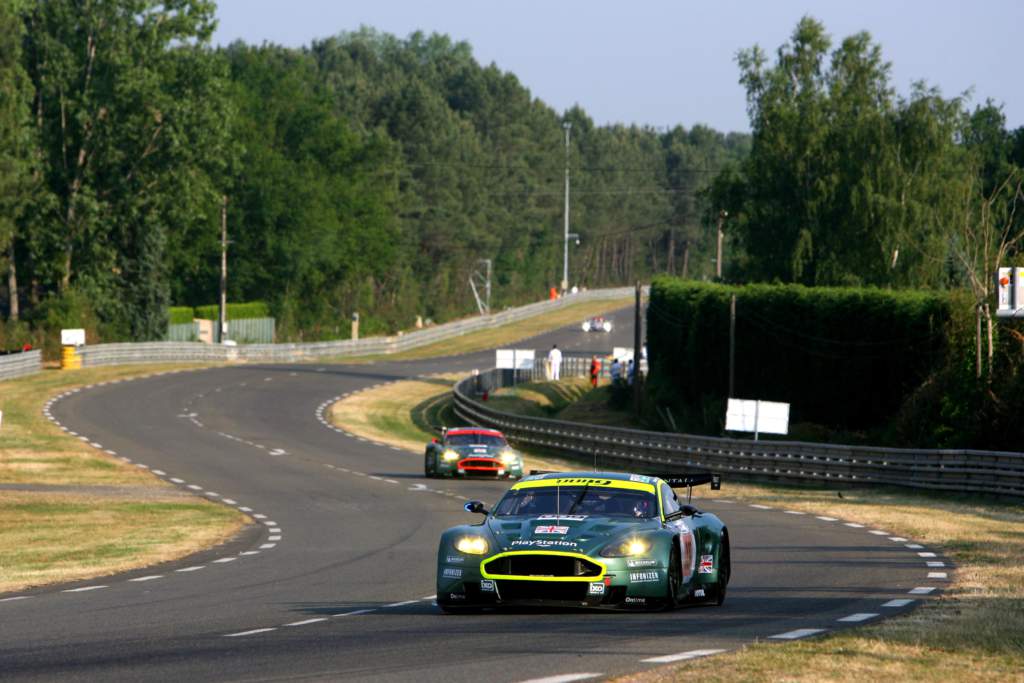 "It never really happened, so I think that and the Porsche opportunity were probably the only real chances I had."
A lot of Le Mans is about confidence and learning the track. For Franchitti every corner of every lap last weekend seemed to bring gains as the fun remained but the competitive instinct started to consume.
"When you are driving someone else's car it's different for me, because it's their pride and joy," he says.
"There's no prize money, trophy or championship points, this was just for fun.
"So you build up to it at a slower rate but having said that, the biggest gains were probably through the Porsche Curves.
It's all about the details.
Excited to go and play in the Aston DBR9 today!! @JoeMacari @AMR_Official @PeterAuto @TroyLeeDesigns #LeMans24 pic.twitter.com/UILq6VUksY

— Dario Franchitti (@dariofranchitti) August 19, 2021
"We made some gains with aero, as it was a bit of a brick the first day and we managed to gain probably 5km/h for the second day.
"It's quite an interesting track because my last lap I put together a really good one and for sure it was going to be 'the lap' until I tripped upon a GT2 car just after the Porsche Curves.
"You think 'yeah mega you've done it' but for say three minutes and 40 seconds it's mega and then you get traffic! It gave me a new appreciation for the guys that do it for real in qualifying especially and have to absorb that kind of frustration."
After the race on Saturday Franchitti swapped notes with two time class winner Emmanuel Collard, a driver he first raced against in 1987 during junior karting days.
"We talked about all sorts but mainly about the straightline speed of our cars and how we seemed to go in the opposite direction a bit with his getting slower," he says.
"But he was driving the wheels off that thing all weekend so it's just great to see that kind of commitment in a race like that."
Franchitti and Macari, godfather to Franchitti's daughter Valentina, had driven down in convoy to Le Mans with fellow friend Sean Lynn, who owns the Bentley Speed 8 he raced in the same events last weekend.
The trio revelled in the relaxed paddock which was squirrelled away down at the far end of the Bugatti circuit a good 20 minute walk from the throbbing pit and paddock for the 24 Hours.
"There was a part of the race after I took my extra 'professional pitstop' whatever that means," jokes Franchitti.
"Then I caught Joe up in his [Maserati] MC12 and it was just a really beautiful moment.
"We came up through Tertre Rouge and down the Mulsanne together, but alone.
"That memory will stick with me forever as we braked for the second chicane and the MC12 was just flaming out of the right-hand side pipe in front of me. Special.
"It's funny, I woke up on Monday morning and I wanted to go racing again, and until I guess you get that sort of high out of your system, the need to race is still there.
"You sort of come back to reality a bit."
Franchitti won his class on Sunday, with Macari second. It was a rewarding weekend but the real star of the show for the victor was the place itself.
Well that went well!! A dream come true to drive at LeMans. The Aston DBR9 was a wonderful car to drive, just perfection.👌🏼
Thank you @PeterAuto @motohistorics @prodrive and most of all @JoeMacari . Now to sit down with a beer and watch the big race. https://t.co/L2fangmC8r

— Dario Franchitti (@dariofranchitti) August 21, 2021
"For me Indy will always be the greatest race," he says.
"But I totally get why people love Le Mans so much. I loved it without having even driven it, so now my appreciation is massively expanded and will be forever.
"It's just a magic place."
Photo from the Endurance Racing Legends at Le Mans courtesy of Brecht Decancq